The history of backgammon goes back 5000 years and it's had some low points along the way, including being banned by the Catholic Church in the middle ages. But it came back and had a bit of a heyday in the 70s, especially when it was the game of choice for all of the cool cats including Lucille Ball, Frank Sinatra, and Elizabeth Taylor. And now half a century later, Dior has added their take on one of the oldest games in history. 
And while Dior is primarily a luxury fashion brand, known for their clothing, accessories, and perfumes, gaming hasn't really been big on its agenda. But they have turned their attention to as Dior describes it a backgammon set "that embodies the House's unique craftsmanship and style. A testament to the House's commitment to quality and luxury. Crafted from the finest materials, this exquisite creation is a symbol of elegance and sophistication."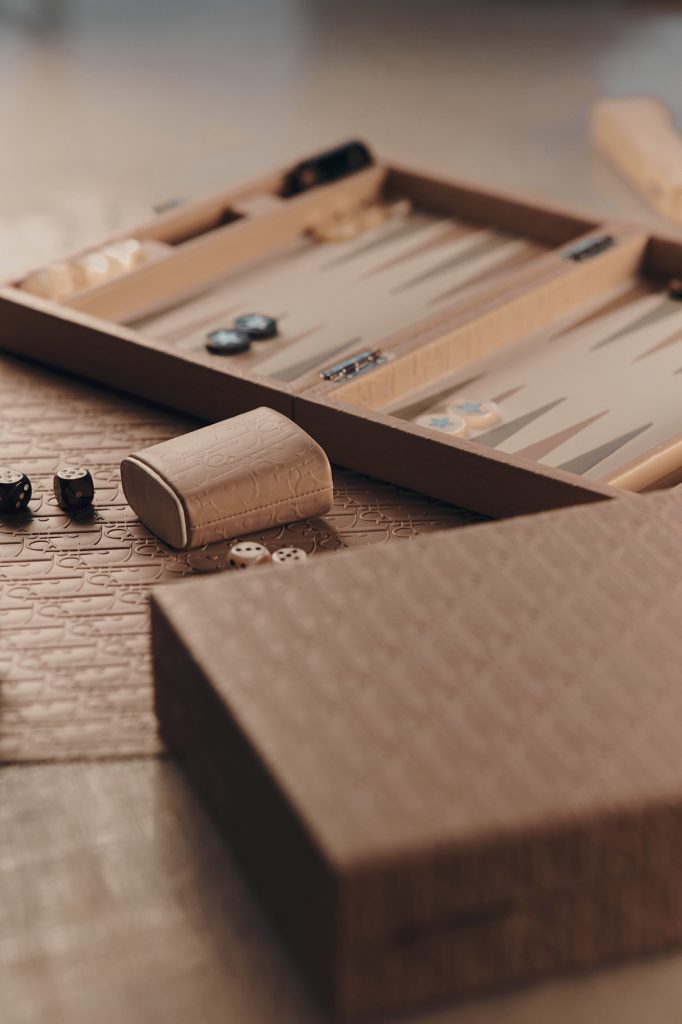 Dior's backgammon set not only celebrates the art of playing but also gives a nod to the House's founder, Monsieur Dior who was an avid fan of the game. And they have gone all out. The iconic Dior Oblique pattern adorns the backgammon set, with a background highlighted by Monsieur Dior's signature gray color. The set includes two series of fifteen tokens, each bearing Dior's lucky golden star, along with two cups, a doubling cube, and two pairs of dice. The tokens and cups are wrapped in matching leather, adding a touch of elegance to the set. The leather used to dress this detailed creation is carefully cut and embossed by hand before being applied with precision by the artisan. Dior's leather craftsmanship is renowned for its precision and attention to detail, and this backgammon set is no exception.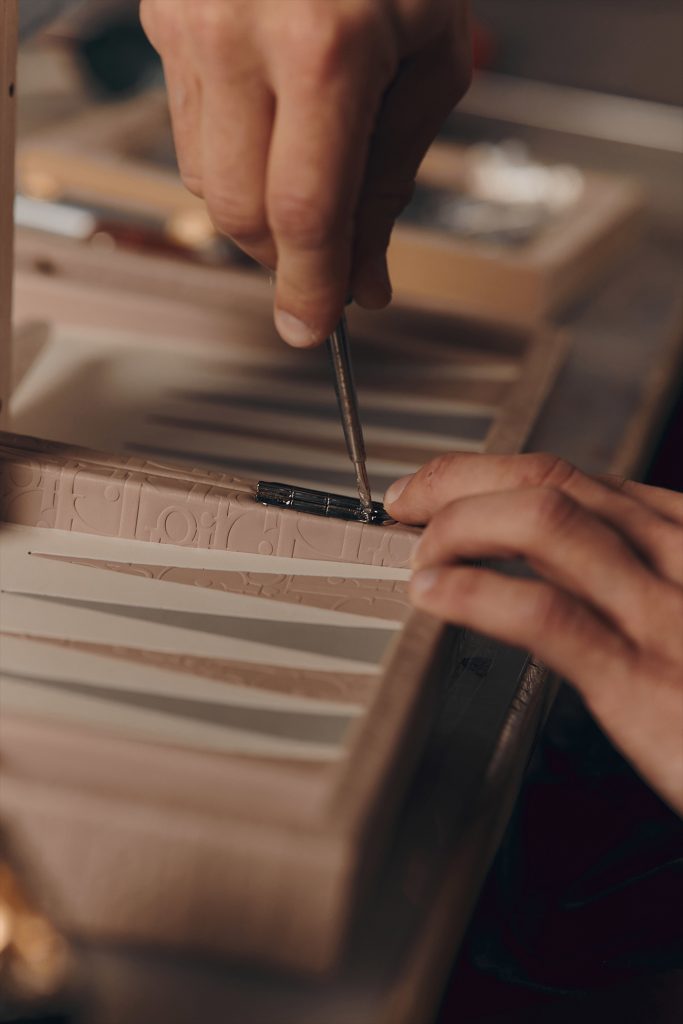 Whether you're a fan of backgammon or simply appreciate fine craftsmanship, this exquisite creation is sure to impress. Oh and by the way, once you have settled into the game you could always work on breaking the record for the longest backgammon game. The current record was set in 1978 and lasted for over 3,000 moves between two players, Luigi Villa and Sergio Livi, in Italy.