The more things change, the more things stay the same. So while 'flight' used to mean going up in a balloon in the 19th century, today it means being at the controls of an F-35 Lightning II; and while 'driving' meant whipping oxen in Roman times, today it means gunning the engine of a McLaren 765LT Spider. Progress is totally awesome!
But what of 'beds'? How have they changed? Uh, not a lot. In fact, the vast majority of beds are still pretty much the same in principle as they were back in caveman times really; just some padding between you and the ground…
Challenging millennia of inertia
Except one company, TEMPUR®, have refused to allow this sorry status quo to remain unchallenged and have therefore made it their mission to test what really makes a bed a 'bed' to see if there are any improvements to be had.
One thing they've learned along the way is that, in these contemporary times, we don't just use beds for sleep;  today we also use our beds as a place to recover and to catch up on work emails or binge TV shows on our tablets. So, whilst laying down flat on our backs may be good for sleep, much of the time, it isn't so good if we have difficulty breathing or want to catch up on The Last of Us.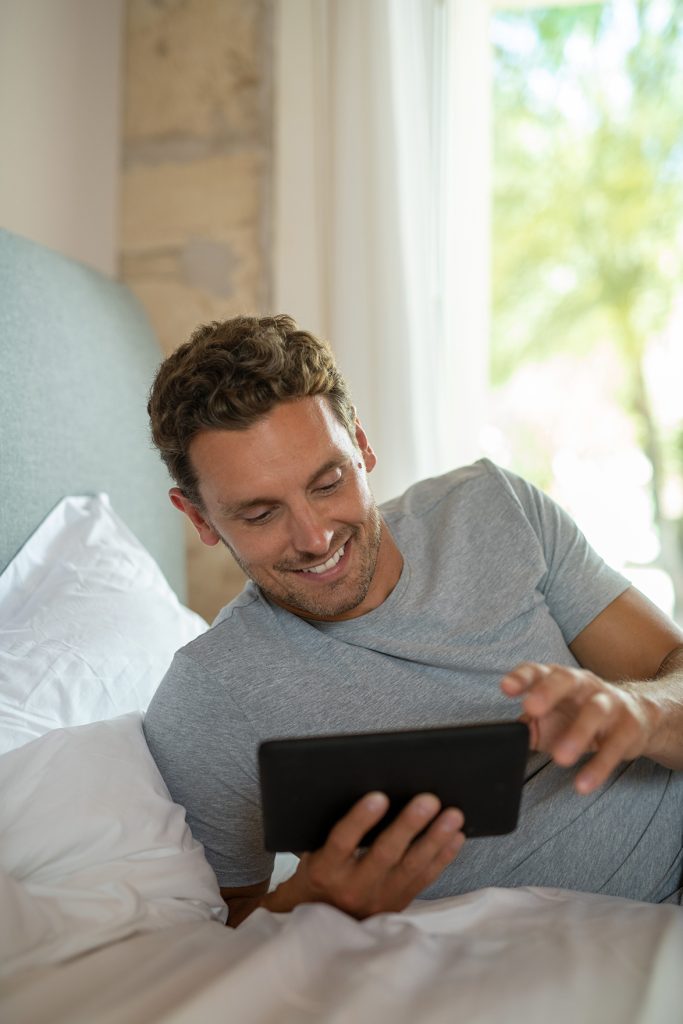 TEMPUR® adjustable bases
TEMPUR® realised that being able to adjust our beds to a different position would allow us to raise our heads, bodies and/or legs to read, watch TV or rest tired feet whenever we want to. The TEMPUR® Zero-G adjustable bed base allows us to adjust the positioning of sections of our bed with one simple press of a button to make it more comfortable for these activities. The beds come with a remote control for easy adjustment and can be enhanced with advanced features including Bluetooth, LED Under-Bed Lighting, USB device charging, massage and more.
Feel weightless when you sleep
An adjustable bed base is great for when you're awake but what about when you're asleep? TEMPUR® have that covered too with their unique TEMPUR® mattresses that have been designed scientifically to conform and adapt to the shape of your body and support you in a way that makes you feel weightless. The unique TEMPUR® material was created from technology first developed by NASA and used onboard the Space Shuttles. NASA needed to develop a material for their astronauts that would evenly distribute weight and pressure during the high G-force takeoffs and landings and the result was TEMPUR®. This material is soft where you want it, supportive where you need it and is a jealously guarded secret with only a handful of top TEMPUR® scientists knowing how to make it. TEMPUR® is still the only mattress and pillow brand recognised by NASA and certified by the Space Foundation. 
These two innovations combined have completely transformed how we humans have viewed the humble bed more or less since time began! TEMPUR® beds, mattresses and sleeping accessories are available in New Zealand through Bedpost. Click here to find out more about how TEMPUR® can bring about some overdue change to your bedroom.