If you wanted all the luxury and authenticity of having a barista made coffee with none of the "going outside and getting a coffee", then the Breville Barista Express™ Impress is the coffee machine for you. It allows you to grind the beans right before extraction, giving a rich full flavour with the help of perfect precise temperature control for optimal espresso extraction. Making a coffee is a science, and humanity now has the technology to make a good one every single time.
You can even get hands on like a barista to blow away guests with manual microfoam milk texturing to give wow factor results. Nothing says "good host" like a perfect frothy coffee. It isn't a time consuming process either as getting professional café grade coffee is literally just a single touch away in under a minute.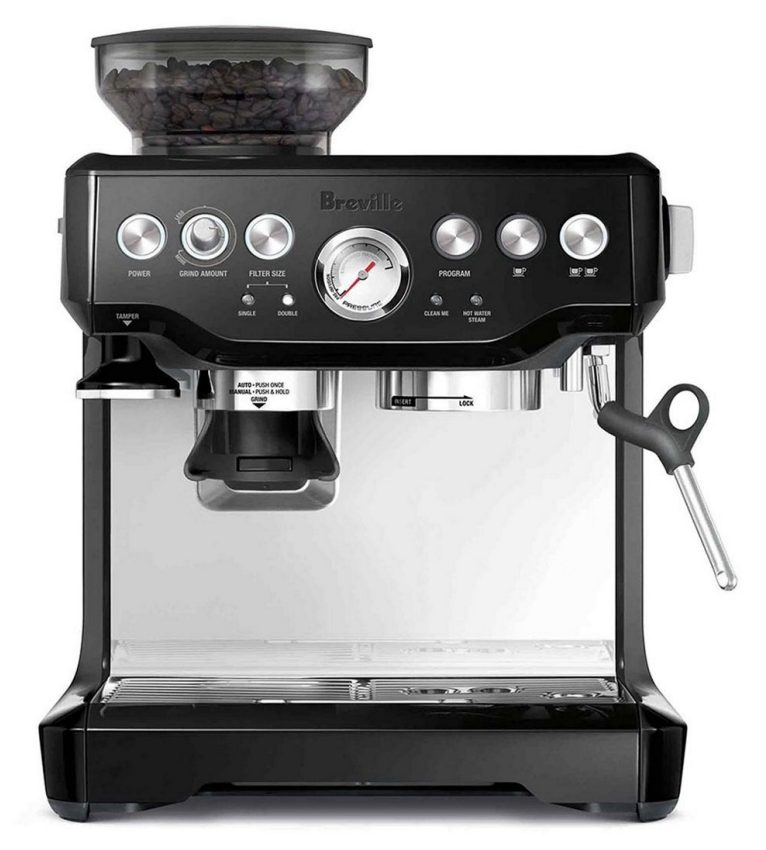 There is a 4 key formula to making the best coffee. First of all you need the perfect amount of beans, 18 grams perfectly ground is ideal. This is delivered via a 54 mm stainless steel portafilter with dual and single wall filters. You can use auto grind or choose 16 grind settings for the integrated conical burr grinder. This is followed by first a low pressure pre-infusion, followed by a 9 bar high pressure extraction process via a 15 bar Italian pump. The third step is to use a thermocoil to deliver an exact 93°C boiling water, perfect for extracting the flavours. Finally, it's all topped off with a 130°C steam making fast silky microfoamed milk. Of course, don't forget to choose how many shots you prefer. Personally I go two, because more is always better in my opinion.
If you are looking to upgrade, your current espresso machine, keen to get into home espresso but hesitant at the manual side of dosing and tamping, seeking ease of use and convenience, the new Breville Barista Express™ Impress is for you!
GIVEAWAY! Visit therelease.co.nz and enter to win amazing prizes! Promotion ends 31 July 2022. T&Cs apply.