Have you ever wanted to go glamping in a physical embodiment of the international relationship between New Zealand and Australia? Well as bizarre as it sounds, you literally can. Giving you the opportunity to make the most of the soon-to-be-opened Australia New Zealand travel bubble, Bubbletent Australia offers a luxury camping experience like no other. Its "tents" are dotted across three separate locations on a secluded part of a 1000+ acre working farm and nestled between Lithgow and Mudgee, some 200km North West of Sydney.
Named after constellations Leo, Virgo, and Cancer, each tent offers a different taste of opulent seclusion for people who don't need silly things like solid walls. Each one offers such luxury as outdoor woodfire baths, telescopes for star gazing, and love swings and beds. The inflated tents offer uninterrupted panoramic views of Australia's beautiful scenery and the world's second biggest canyon. Who knew the second grandest canyon was so close to home! It's also one of 40 Important Bird Area sanctuaries spotted around the country, so an ideal location for avid bird watchers and nature lovers alike.
High on the cliffs, Cancer gives a spectacular view overlooking ruddy cliffs and secret lookouts. It sits just on the edge of the bush which is home to local wildlife such as kangaroos, wombats, wild goats and birds of prey, including the iconic Australian wedge-tailed eagle.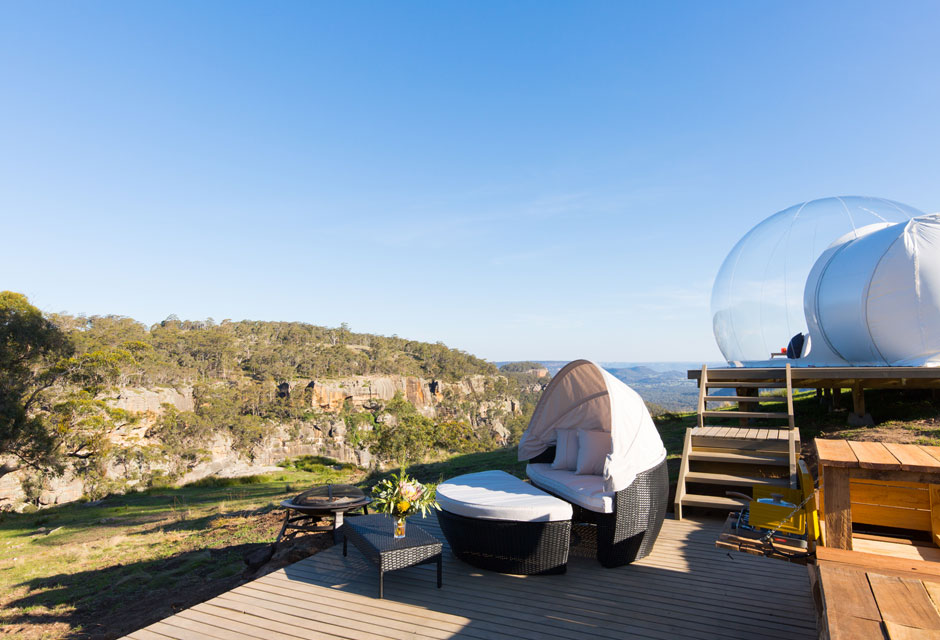 Leo is the highest set tent in the valley, offering lovers incredible views from the Swedish wood-fired hot tub tucked just above the bubble.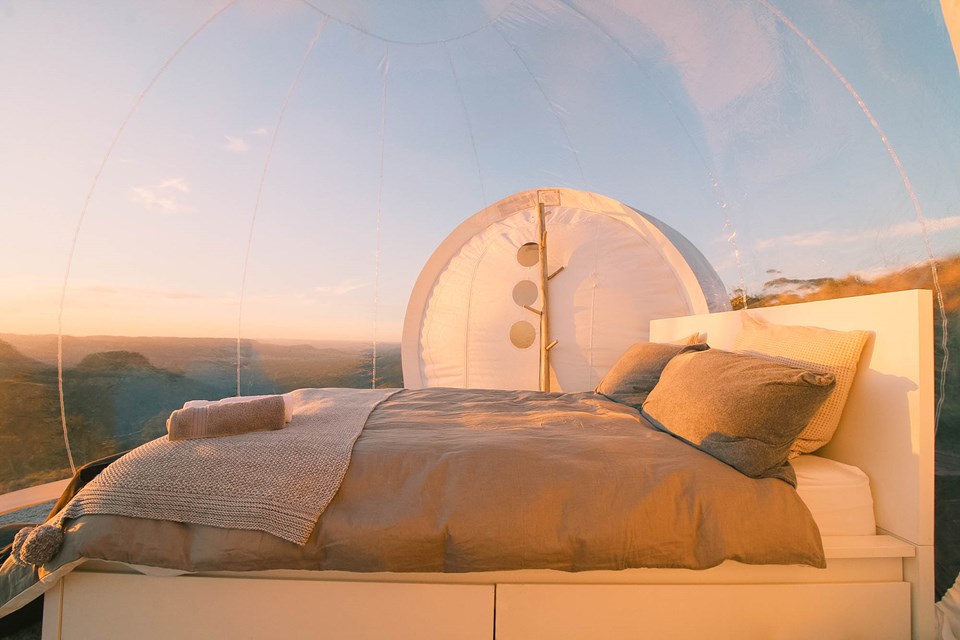 Virgo is the most expensive setup, with no compromises for people who want true comfort and shelter from the sweltering weather. If you thought you couldn't get AC climate control in a tent then prepare for a surprise! If you want a once in a lifetime experience with incredible sunsets and sunrises across a ruggedly beautiful landscape, then you honestly cannot go wrong here.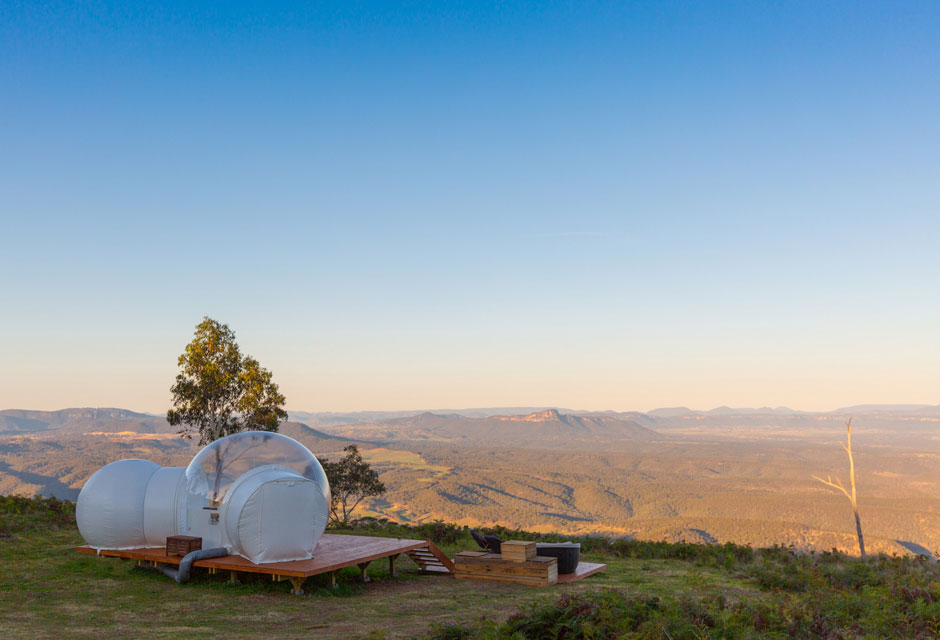 Prices for Cancer and Leo start at $545 a night while Virgo's luxuriousness is $665 a night.
If you aren't one to just laze all day, the property itself is one gigantic hike just waiting to happen. Exploring is a must, and there are plenty of hammocks to be found for when you want a quick kip along the way. A little further afield you can find plenty of wineries within an hours drive, water activities and fishing at Lake Lyell as well as helicopter tours of the valley itself. Personally, I'd load up on supplies and take a good book with me, but that's just me.
Good luck out there, and may the Australia New Zealand Travel bubble remain unbroken!
For more similar content, news, advice and articles, head to the M2 Better Lifestyle Channel here.