Few countries in the world wear winter better than Japan. With its incredible array of natural wonders which become blanketed in white throughout the winter months, the sights and sounds of the season are almost impossible to not be mesmerised by. It's these wonders, such as the magnificent Hodaka mountain which sits in the backdrop of the view of the Shinshu Watch Studio, which has served as inspiration for two stunning new sport timepieces SBGE275 & SBGC247 from Grand Seiko which capture the beauty of winter in Shinshu.

The arrival of the two watches falls on the anniversaries of two significant moments in the world-renowned watchmakers history; the 20th anniversary of the first Grand Seiko GMT watch and the 15th anniversary of their first chronograph watch, of which both styles are represented in these new additions to Grand Seiko's growing Sport Collection.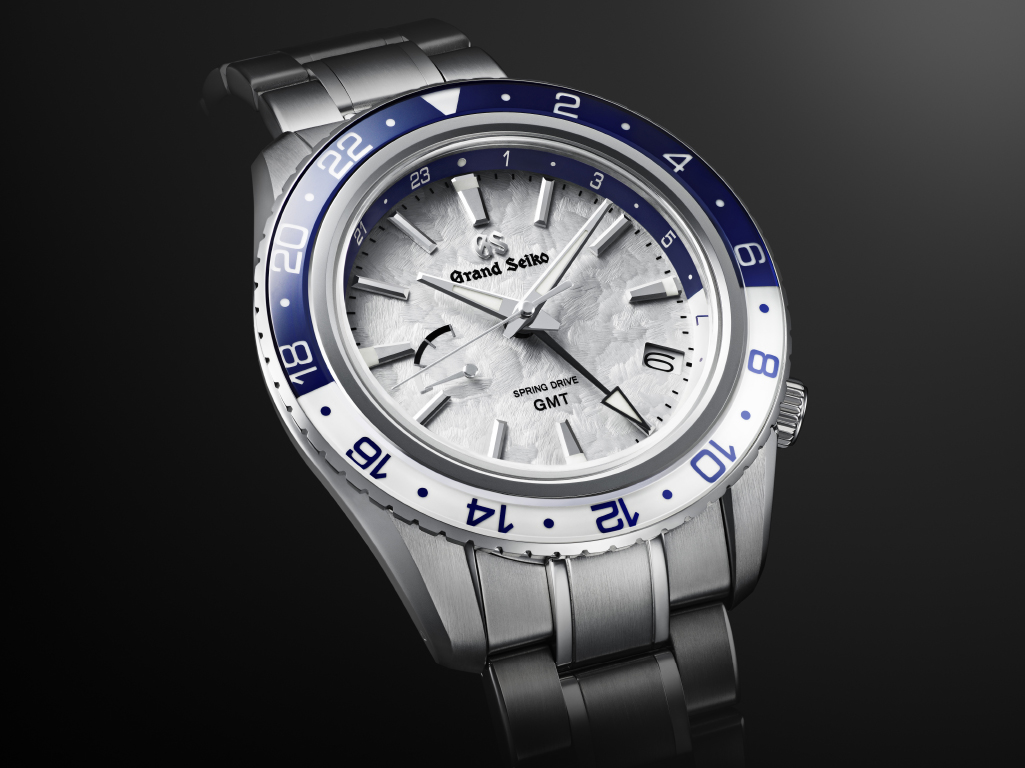 The GMT 20th Anniversary piece SBGE275 is the more stripped back of the two aesthetically, sporting an unostentatious textured white dial with silver indices, clutched in a stainless steel case. Circling the dial is the signature GMT 24-hour bezel, two-toned in silver and a strongly contrasting midnight blue, drawn from the contrast of the beautiful evening sky against the bright whites of Japan's snow-covered landscapes. The silver watch hands operate without 'ticking', instead in a constant gentle flow, reflecting the way the seconds silently float on one at a time in our real lives. The bezel, indices and hands are coating in Lumibrite, giving the piece a glow-in-the-dark function, making it the perfect 24-hour companion.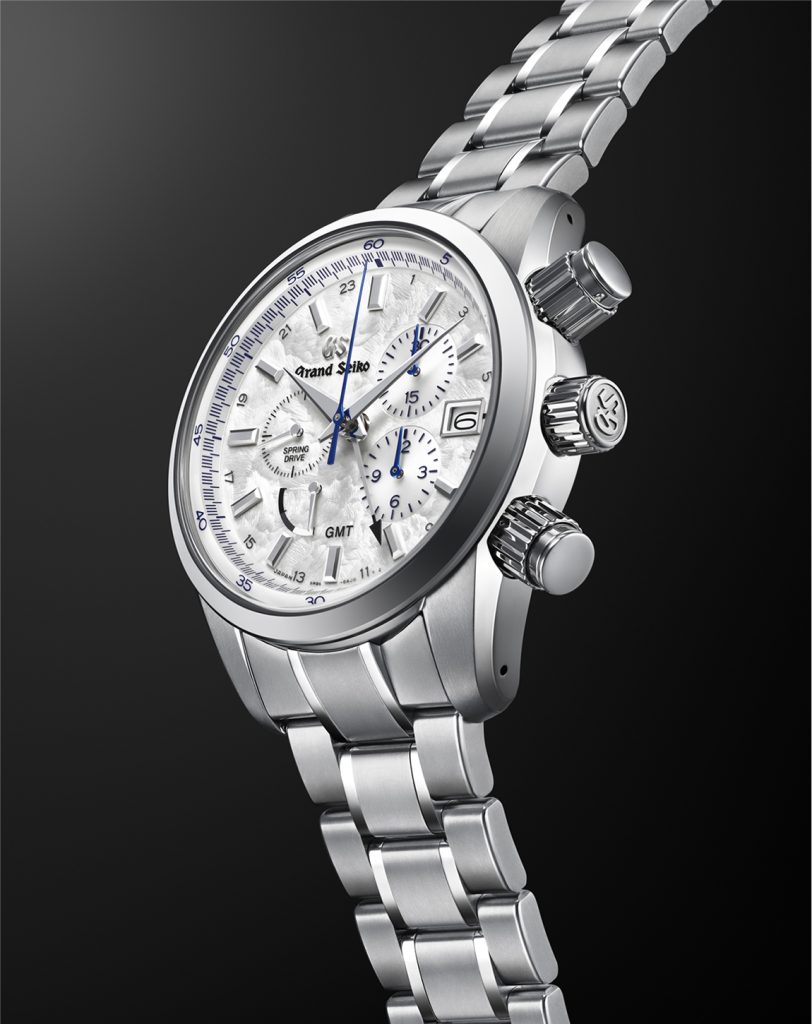 The Chronograph 15th Anniversary SBGC247 is inherently a more complex puzzle visually, as the chronograph style traditionally adopts a 'more is more' approach to design. The dial, also textured white in homage to the snowy mountain peaks of the Japanese winter, features three unique chronographs and utilises Grand Seiko's signature and world-renowned Spring Drive movement, making it one of the most comprehensive and accurate timepieces on the market. While the layout of the watch is certainly conspicuous, the piece's colour scheme is anything but, opting for a consistent sheen of silver and white, with only the blue of the chronograph hands providing a splash of colour. Holding the piece together is a high-intensity titanium case and bracelet.
Both pieces are limited edition with only 1500 of the SBGE275 available worldwide in March 2022 and 7000 of the SBGC247 available worldwide in February 2022 from Grand Seiko Boutiques and selected Grand Seiko retailers worldwide.
Experience the Grand Seiko for yourself today at Partridge Jewellers in Newmarket or Wellington.