The end of a fine meal; what better time to have a cup of hot, rich, flavourful coffee? Funnily enough, this is also the ideal time to sit back and reflect on the successes of your day over a glass of carefully-crafted, fruity, full-bodied whisky.
Hmm, imagine if those two things were designed to go together… 
The Harmony Collection
Say no more! A whisky maker as inherently innovative as The Macallan needed no further invitation to get creative and develop intense single-malt whiskies that would work with, rather than against, strongly flavoured food items. The result was their Harmony Collection which kicked off last year with Rich Cacao followed by Fine Cacao, whiskies designed with distinctive chocolate flavour profiles to match.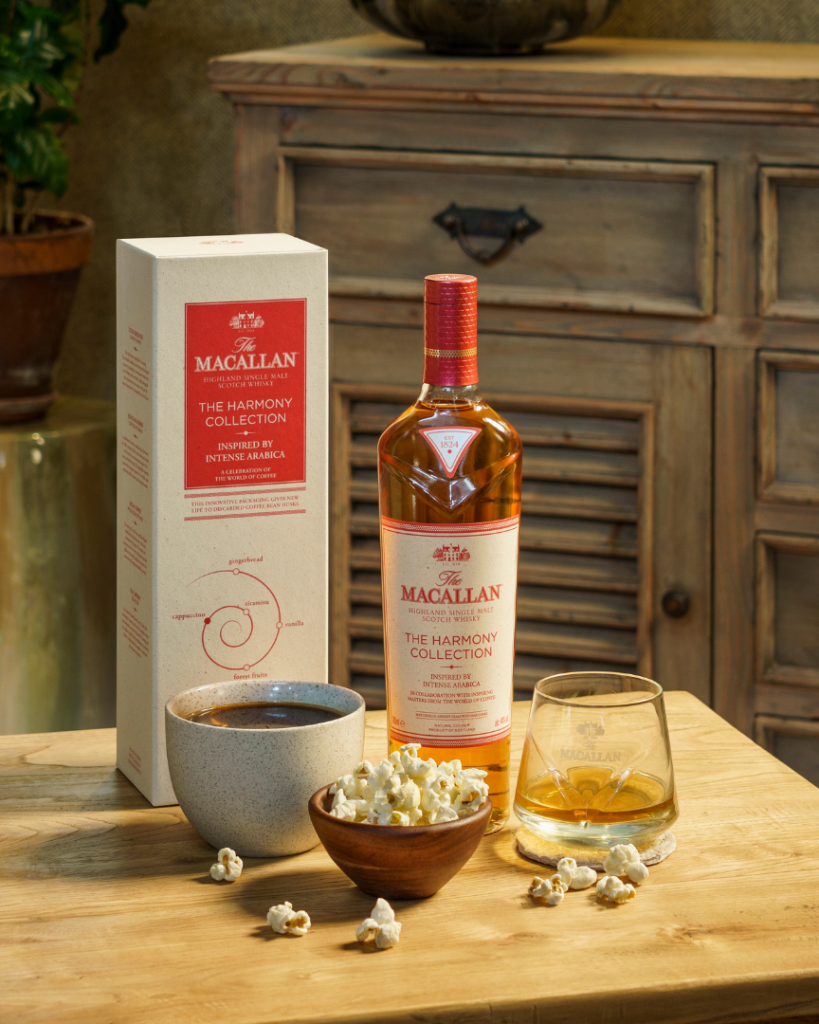 Now it is coffee's turn and for this second edition of The Harmony Collection, The Macallan Whisky Maker Steven Bremner brought in world renowned coffee experts such as Ethiopian coffee grower Kenean Asefa Dukamo, Scottish specialty coffee roaster Lisa Lawson and award-winning American barista Andrea Allen to The Macallan Estate. Together these experts helped Steven explore the coffee bean's journey from field to cup, to help him experience the distinct flavour profiles coffee enjoys at every stage.
Intense and Smooth Arabica
Suitably inspired, Steven then set about creating intensely flavoured whiskies that would pair perfectly with coffee. After selecting the Arabica coffee bean from Ethiopia – which is the birthplace of coffee after all! – Steven chose a combination of American and European oak casks that would create distinctive notes in his single malts which would subsequently work in harmony with those of the coffee beans. "To create the coffee-inspired second edition of The Harmony Collection," he said, "I sought out intense notes in The Macallan's traditional sherry seasoned European oak casks that would offer the rich and satisfying elements of coffee, with the influence of sherry seasoned American oak casks adding sweeter and softer vanilla notes for a balanced and rounded experience." To broaden the taste profile, Steven made sure each expression was paired with two separate variations of Ethiopian coffee.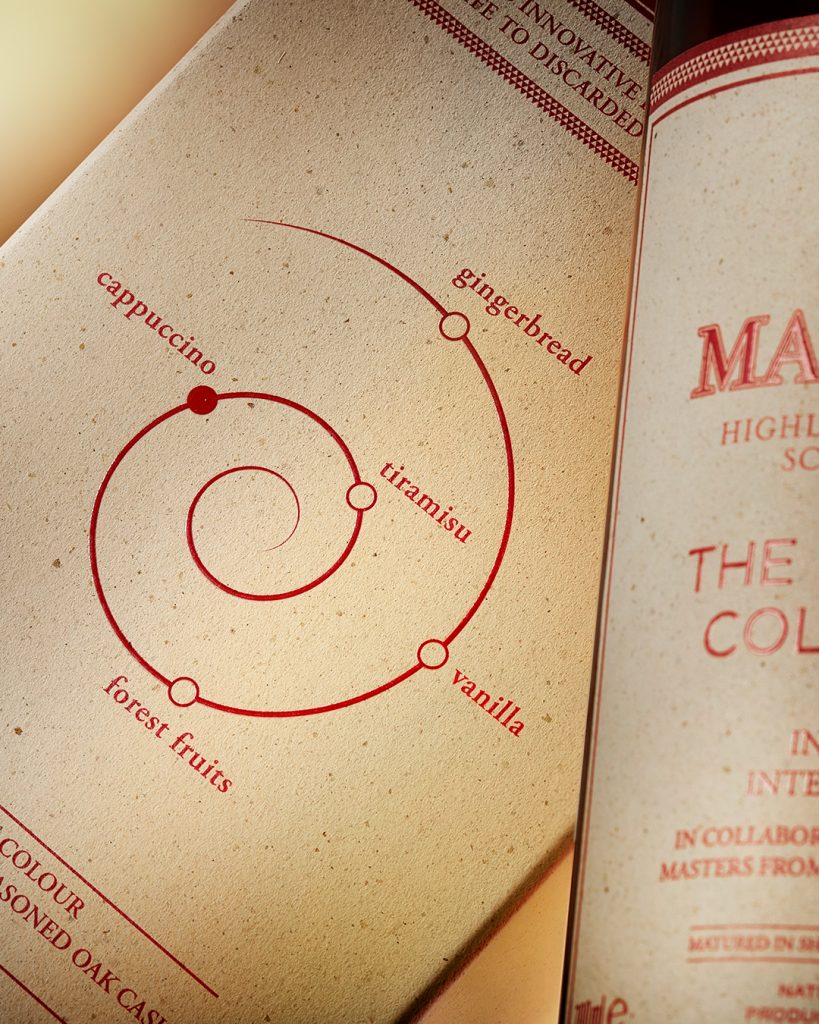 The results are a triumph! Inspired by Intense Arabica is reminiscent of a sweet yet strong espresso coffee and has a higher ABV of 44%, while Smooth Arabica (only available at duty free in select airports) conveys the flavours of a gently spiced and soft americano which come through at an ABV of 40%. But most importantly, both pair perfectly with coffee, offering a completely new and wonderful way to experience The Macallan – side by side with a cup of hot java.
The Packaging
Of course, as a special new concept, these innovative single malt whiskies need ground-breaking packaging to match. The Macallan asked the famous UK-based Nepalese coffee artist Dhan Tamang to help them craft the labels. He responded with a rich red pantone colour for the Inspired by Intense Arabica pack to reflect the coffee fruit, while the vibrant green he chose for the Smooth Arabica pack represents the unroasted coffee bean. These are presented within a beautifully-crafted box which incorporates repurposed coffee bean husks, a by-product in the coffee-making process which would have otherwise been discarded.
Your two favourite vices – together at last!
Not just new single malt whiskies but a whole new way to enjoy your two favourite beverages at the same time; The Macallan Harmony Collection Inspired by Intense Arabica and The Macallan Harmony Collection Smooth Arabica are out now. Coffee and single malt whisky, the perfect way to end your day – every day!