Hawke's Bay, New Zealand is known for producing some of the world's finest red wines, but since 1982, Te Mata's Coleraine range has carved out it's own benchmark and year on year it keeps getting lifted. 
The 2021 vintage of Coleraine is a true standout, known among wine lovers as "The One." The weather conditions throughout the region during the growing season were ideal, leading to an early bud break and harvest and producing grapes with exceptional purity, power, tension, and persistence. This stunning wine represents the epitome of the region's multi-vineyard, sub-regional blending philosophy, showcasing the perfect harmony between cabernet vines and the soil and climate of Hawke's Bay.
As soon as you pour a glass of Coleraine '21, the deep crimson color with a royal purple edge hints at the wine's exceptional character. The aromatics are an explosive mix of wild blackberry, blackcurrant, thyme, cedar, and the signature Coleraine perfume of fresh roses. The palate is a perfect balance of richness and vibrancy, with a modern and varietally expressive flavor profile of cassis, raspberry, mocha, spice, and a distinctive minerality that is unique to the 2021 vintage. The succulent fruit ripeness is complemented by profound, chiselled tannins that carry the palate on endlessly.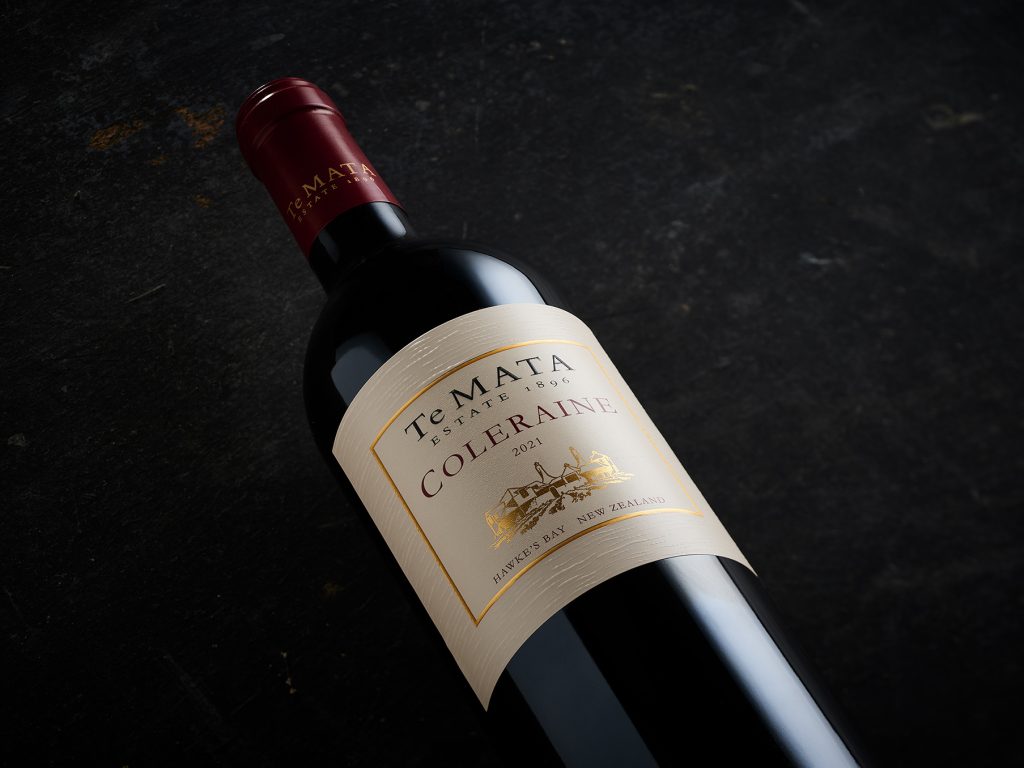 Wine critics are in agreement that the Coleraine '21 is a truly remarkable wine. Huon Hooke from The Real Review notes that the wine shows a bouquet of mulberry, blackcurrant, and raspberry fruit aromas, along with a sprinkle of spices including nutmeg. The tannins are more persuasive and mouth-coating, and the length is prodigious. Gary Walsh from The Wine Front gave the Coleraine '21 97+ points, describing it as "light but so dense," with a fresh raspberry juiciness and an extra dimension of tension and energy.
The weather conditions that created the perfect growing season for the 2021 vintage of Coleraine are unlikely to be repeated any time soon. This means that the volume of Coleraine '21 available is much lower than in previous years, and really is a wine that is truly one of a kind and may never be seen again.