The recent pandemic reaction closed borders all over the world removing global travel as an outlet option for discretionary income. This has meant people with means have had to look elsewhere for something to spend the money they had budgeted for experiential consumption as opposed to those funds earmarked for developing more purely financial returns. 
Of course, they could have just tweaked their budgets to jam yet more cash into their commercial property or crypto currency portfolios but, seeing as they had already mentally put this money aside for other purposes, many didn't automatically do this. Instead, they allowed themselves to wander into verdant green investment fields – just for fun, as a defiant riposte to having the joys of exploring a Cairo rug market on a Saturday morning snatched away from them.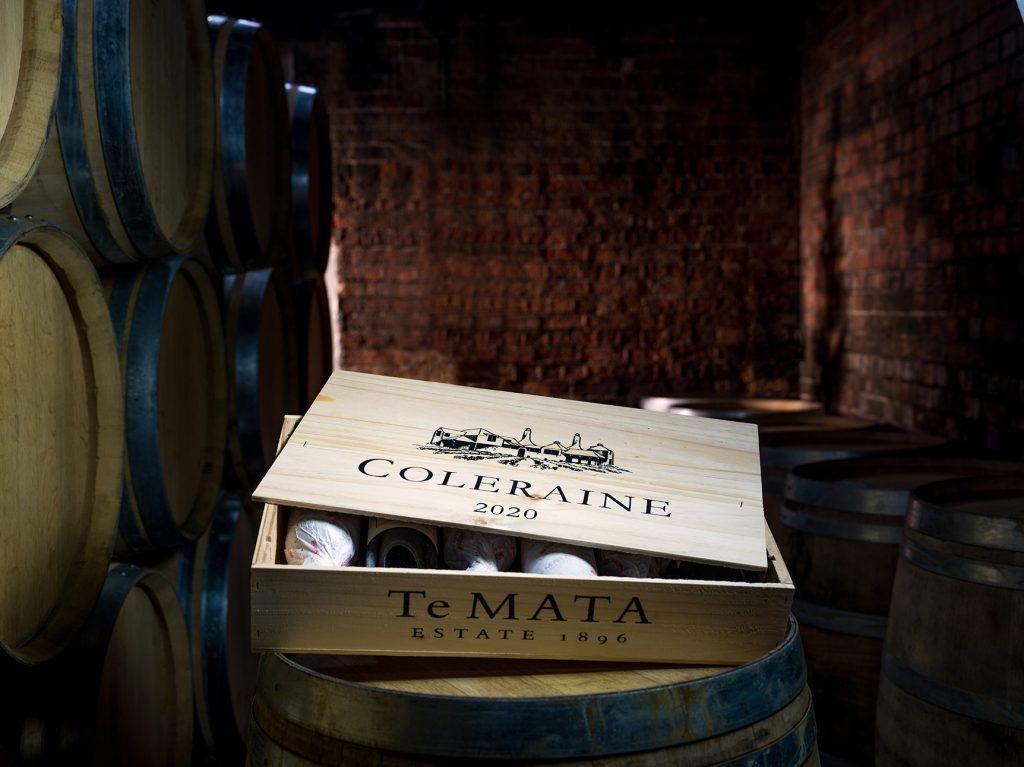 Two of the categories to benefit most from this investment rambling have been the respective worlds of art and wine:
Art vs Wine
Everyone knows the benefits of art investment can be stupendous; news outlets seem to delight in reporting the latest 'ridiculous' sums paid for some doodle created by Pablo Picasso, Leonardo da Vinci or, especially of late, Vincent Van Gogh. Yet it hasn't just been the gallery headliners who have cashed in during the pandemic, anecdotally local artists in places like the Kapiti Coast and Waiheke Island have never had it so good as investors have flocked in pushing both prices and turnover up.
But art investment does have a couple of not-insignificant drawbacks; the somewhat macabre practice of waiting for the artists themselves to die before seeing a major value jump; and the fact that it isn't very experiential. Aside from that weird craze of bicycle eating a few years ago, consuming your art investment has never really caught on. (Although you can never discount that completely as it appears some people will do absolutely anything to gain followers on TikTok!)
On the other hand, wine investment offers the delicious option of actually drinking your assets in future should you choose to do so. This could be to celebrate a momentous occasion such as a daughter's wedding or to impress – and hopefully win new/continued business from – important and highly valued clients.
Te Mata Coleraine
Air New Zealand did the latter recently when they busted out two vertical collections – i.e., a bottle of every vintage from 1982 until the present – of Te Mata Estate's iconic Coleraine wine at an exclusive tasting for international guests in both Australia and New Zealand. The company had bought the wine assemblages at a 2016 auction at Mossgreen Webb's Auction House for $5,600 – or for around $195 a bottle. At the time this was both the largest single-wine collection and highest overall auction price for any New Zealand wine ever. 
A mere year later this record went west however as Webb's Auction House in Auckland notified Te Mata that their Coleraine '07 was now fetching $204 per bottle. Soon after, Coleraine '03 set yet another new record of $216 a bottle.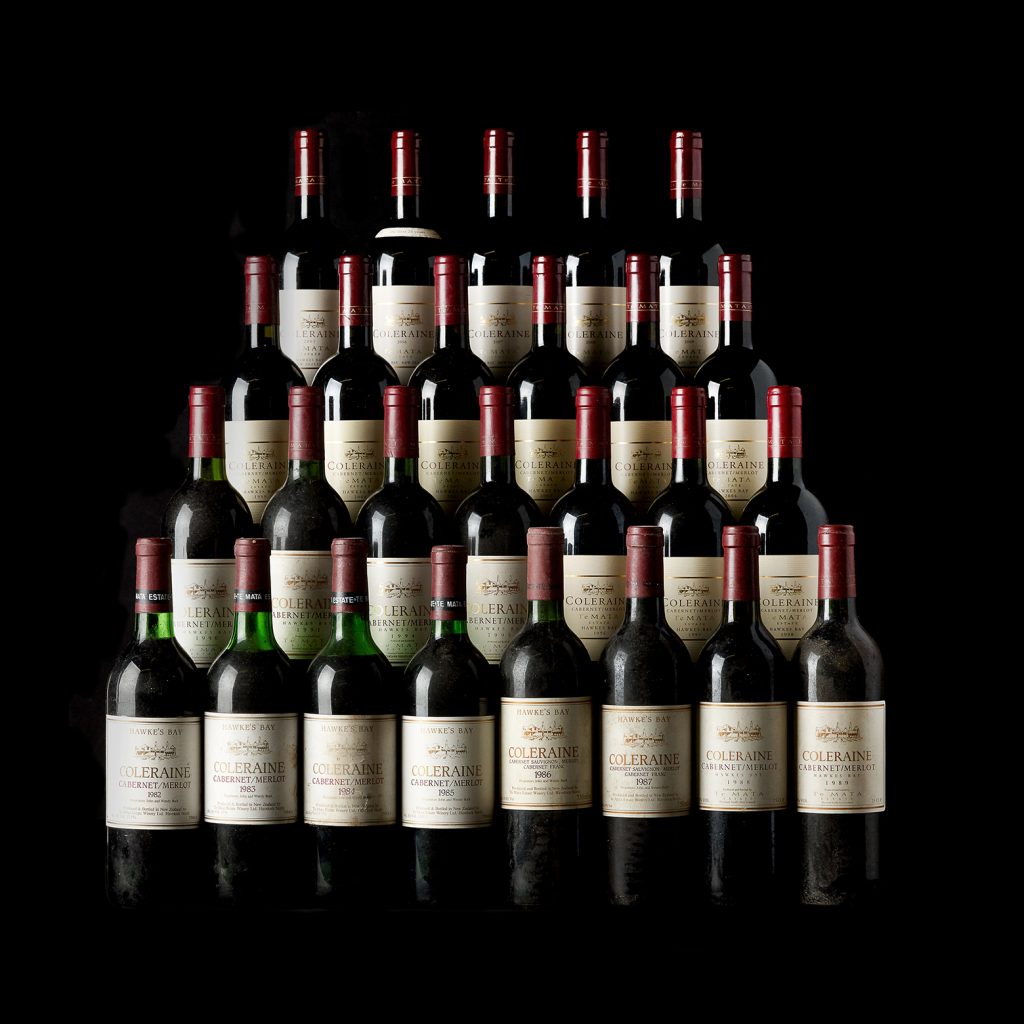 Of course, part of this regular increase in value is due to the exceptional quality of Te Mata Coleraine and the high esteem in which the wine is regarded internationally. Well-respected wine critics like Huon Hooke of Australia's The Real Review have described Coleraine as 'a great wine from the very first vintage' while Linda Murphy wrote: 'Te Mata Estate's Coleraine is a New Zealand national treasure.' The Coleraine's reputation as New Zealand's only repeatedly 100 Point scoring wine has also seen it regularly listed in James Suckling's 'Top 50 Wines of the World.'
Yet more records
But the true impact of the last two years or so of pandemic-instigated wine investment can be seen in the massive step up in value from those auction prices only a few years ago to more contemporary times. In early 2021, Webb's Auction House made 'another record-breaking sale' for Te Mata wines this time including aged Awatea, Elston, Cape Crest and Zara Viognier as well as Coleraine. But by the end of last year, Coleraine was at it again with one of the first ever 1982 vintages going for a staggering $948. Considering that the original bottle had been sold on the shelves for only $15 – it seems to have proved a pretty good investment!
Obviously, with returns like that, wine investment is here to stay and it also seems to be fast becoming the new norm as a secondary market fundraiser too. Another complete vertical Coleraine collection was bought for $19,000 in 2018 by Nick Stewart of Stewart Financial Group who then promptly donated it to charity. This collection is about to go to auction now with all proceeds earmarked to go to the Cranford Hospice and, going by the current trajectory, they should expect a very tidy windfall indeed.
The future of discretionary income investment?
So now, even though the borders are reopening across the globe, universal shortages in flights, cabin and ground crew staff have meant that international travel has a long way to go yet to reach the user-friendly levels we all enjoyed pre-Covid. Until these issues are rectified, perhaps it might be prudent to consider using your potential discretionary income on wine investment rather than book air tickets that could get cancelled again and again due to staff shortages here, there and everywhere. And, in the unlikely event that your wine doesn't perform as well as you hoped, you can always just throw a great big party to drink it all and damn the torpedoes. Talk about an experiential win/win!
Invest in Te Mata Coleraine by visiting their website.