A wise man once said, "A man in possession of a pair of pants must be in want of a belt". While we cannot confirm the identity of this man or follow up for further comment, his words are undoubtedly true; a great pair of pants without an equally great belt is a piece incomplete. The belt is the twist at the end of the punch, the icing on the cake, the conversion after the length of the field try.
While it might've been conceived for a purely practical purpose, a belt has become a beloved accessory in its own right and with Christmas fast approaching, there's few safer bets for an appreciated present than a top-class belt. Our recommendation; The Hugo Boss Belt Gift Box, a supremely adaptable belt box that comes with a number of adjustable features, allowing the owner to tinker with different looks and find one that works with your fit. The box contains a reversible 125cm leather strap, black on one side and dark brown on the other. It's also paired with two buckles of different styles to fit any taste. You have your standard buckle as well as my personal favourite, the plate buckle. The box is like your own fashion pick and mix, letting you mix and match colours and styles depending on what you're wearing and the vibe you're seeking. The adaptability of the box makes it a great gift for both the picky family member who is always returning presents on Boxing Day and the fashion-focused bloke who's constantly mixing up the look.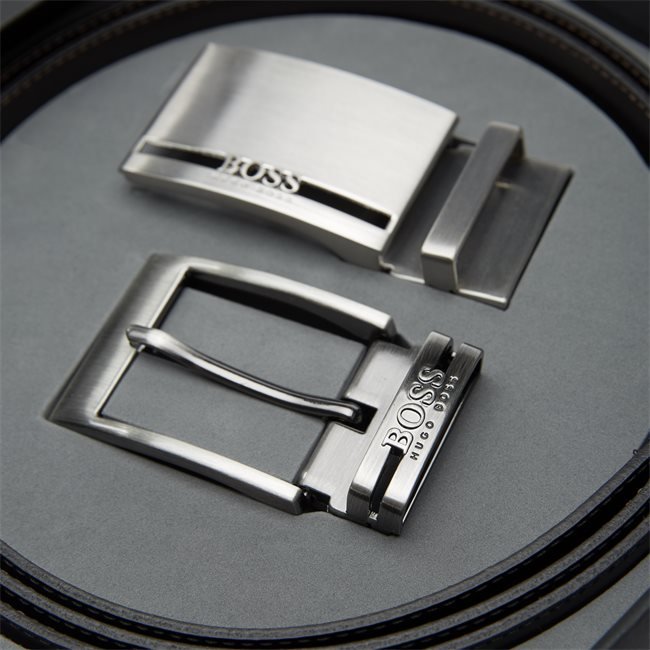 The Hugo Boss Belt Gift Box is currently retailing at a price of $229 on their online website, which is actually a pretty great price when you consider you're, in essence, getting several belts in one package. And, of course, when you're dealing with a brand as highly regarded as Hugo Boss, you can't really go wrong, regardless of whether you're buying this for yourself or for a friend.