Daniel Struckman – Batch Winery
On a north facing exposed ridge, on Waiheke Island, Winemaker, Daniel Struckman and his team at Batch Winery create boutique (batch-driven) wines that are world class. They are uniquely Waiheke Island, in terms of drawing on the elements that combine on this special spot in the middle of the Hauraki Gulf. Here Daniel combines his science background with a focus on craftsmanship to harness all of the variables that make good wine.
Where did your inspiration to become a winemaker come from? Was there an epiphany moment you can recall?
While science was my major I felt something was missing, I read a book on wine pioneers in New Zealand and discovered the artistic/craftsmanship of winemaking which inspired me to go and study viticulture. However, I found my passion for wine during my internship with a premium grower in a small village in the Mosel region in Germany.
Formal education in winemaking is a relatively modern thing. Where in the past the skills were handed down generation to generation, nowadays it seems that the winemaking revolves a lot more around the laboratory. Do you think we have we lost something of the romance in the shift to more structured winemaking?
Our lab is where the coffee machine is and where all the paperwork takes place. I can appreciate that in a commercial winemaking operation the focus is more towards the lab. Science plays a major supporting act in our understanding and decision making, but the romance is found in the hands-on craftsmanship in the growing and making of wine.
What is it around Waiheke that makes it so unique, that makes it so special?
Our Jurrasic age clays provide the structure to our wines. Waiheke clay has very little plant available nutrients and becomes very hard and dry in summer, this in turn puts stress on the vines, it's under these stressful conditions that the vines perform and produce premium wine. I love the textural structure in our wines that comes from growing wine on clay. We farm our soils following sustainable and organic principles to improve our soil and vine health and ultimately to produce better wine.
In addition to that, we have the sea around us which acts as an insulator. We tend to have warmer conditions both during night and day, which is good for ripening the fruit.  We get a lot of sea breezes which is really important because the humidity factor is naturally high, so those sea breezes play a vital role. The vineyard is on an exposed ridge, so we get great sea breezes to keep our vineyard both cooler and dryer, which is what we want especially with farming sustainably and following organic principles.
I would love to say that we have less rain than Auckland and therefore we are better suited but the way the weather has been in the last few years, it almost seems like we're turning into a tropical climate.  So, we really have to be smart about how to work around the rain.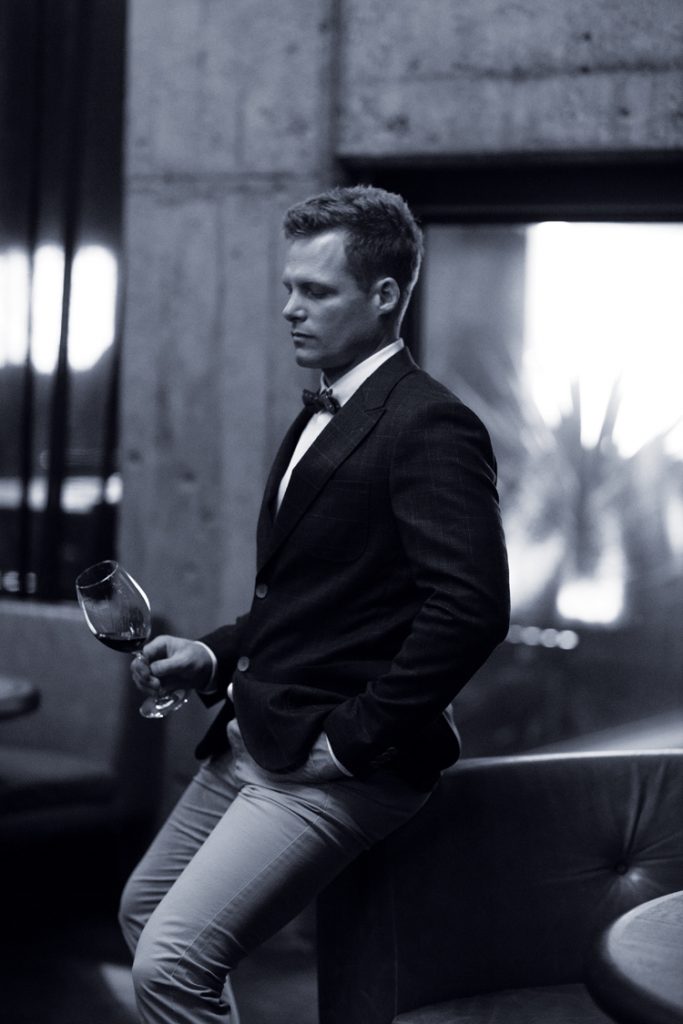 There is a growing recognition in terms of Waiheke as a wine region.  Where do you see the value in the region from a brand perspective and how far are we down the track for that sort of global recognition of Waiheke?
The Stoney Ridge team have really made huge strides here on Waiheke, it is globally recognised as a super-premium region. Te Motu did the same – their wines are very well sought after. I see the value in our region coming from collaboration between the winemakers and growers, collaboration will ensure our viticulture and wine quality is raised, so we can make strides to global recognition. The collaborative spirit on Waiheke is pretty strong and is only getting stronger, watch this space.
Where do you see the growth?  Is it still within the tourism side of things, or will it get to a point where you can scale things up even more on Waiheke and find more export potential out of that?
I don't think we will be able to scale anything on Waiheke anymore, I think those days are gone, just due to the expense of land now.  But also, I believe, we are very focussed on tourism and that market is getting bigger, demand for our wines on our vineyards is growing stronger every year. While it was normal to distribute our wines off island, today we sell 90 percent of our wines on island. Hand selling our wines allows us to focus on producing varietals and styles that are more unique to our vineyards and that are of more interest. Sparkling wine is not traditional on Waiheke but for our vineyard has seen the strongest growth.
How did that come about?
We were in the stages of developing a design for our vineyard and winery and ideas for what we were going to do. At the time I was making wine in Orgeon and saw how big Prosecco was becoming in the US.  The coin kind of dropped then and I thought – hang on, we are a touristic summer island, why not look at doing sparkling?  People come here for weddings or events or family holidays and sparkling is such a great wine for these types of celebrations.  That is how it all began, we researched the different production methods and settled on the Charmat method which is the way in which modern prosecco is made today. We invested in the technology from Italy, we are only one of two wineries in New Zealand with the technology to make prosecco style wines.
Our most famous wine is our Blanc de Gris, a unique blend of estate grown Pinot Gris and Flora (a little-known cross of Gewurtzminer and Semillon) made in the Prosecco style.
How would you sum up your philosophy?
My focus is about growing wines in the vineyard and minimal intervention in the winery. I know that it is a cliché that gets bandied around, but it works. Ultimately, great wines are grown in the vineyard. Farming soil, precise viticulture and hard graft is what sets apart the good wines from the great wines. Harvesting pristine flavoursome bunches of fruit is the greatest achievement.
In terms of the other wine makers on Waiheke, how would you describe the relationship? Is there a competitive element or is it quite collaborative?
It is very collaborative. I don't see it as competitive.  The winemakers of Waiheke are all on the same page when it comes to representing our region, we believe in its future and working together is what's going to get us recognised. We spend a lot of time reviewing each other's wines and drinking them together.
What has been the most outstanding moment in your winemaking career to date?
Putting in the hard graft to establish a vineyard and winery on Waiheke.
What was the hardest moment in your winemaking career?
Watching rain destroy your harvest!
What is the next big thing for New Zealand wines?
A greater focus on premium wines that showcase individual site expression.
What was the best piece of advice you've ever been given?
Great wines are made in the vineyard.