Crankworx is the world's biggest mountain biking festival and its world tour covers the planet's most famous destinations – Innsbruck, British Columbia, Whistler and Rotorua. Millions of viewers watch each leg of the tour via global livestreams, as well as the thousands that attend in person. 
To have Rotorua on such a map brings huge tourism value to the region and the country. And it's all thanks to two local brothers, Tak and Tu Mutu, the founders of Mountain Bike Rotorua, who first imagined it could be possible, and then the community that got behind them to bring Crankworx to Rotorua. We talk to Tak and Tu and Ariki Tibble, who has taken on the baton of Crankworx Rotorua Event Director, about the tenacity required to get something like this off the ground and the importance of sometimes letting go. 
You have put Rotorua on a global map via the largest mountain bike festival in the world. How?
Tak: It comes back to how we all gel, not just as bros, but also in this professional realm where we complement each other, we prop up each other and we bounce ideas off each other. And because of that, we've managed to achieve what many said wasn't possible, just by getting things off the ground, by pulling this community together like this. Delivering things that aren't normally delivered in this environment and in this neighborhood, this city. 
When we first pitched the idea of Crankworx, it was really hard to communicate with people that this isn't just a small regional version of the biggest mountain bike festival in the world. This is the biggest mountain bike festival in the world happening in this small region. 
It became our catchphrase for the last couple of years; 'Once you go, you'll know'. Once people got to Crankworx, they realised, 'Holy crap, that's just the biggest mountain bike festival in the world. I get why we can see Red Bull here, why the top riders in the world are here. This makes sense now'. But you don't really get that scale until you get there. 
It really couldn't have happened without quite the perfect storm in Rotorua, but also without the bros all leaning on each other to make an effort as well.
Tu, can you talk a little bit about your background?
Tu: What is particularly salient for me is the fact that we've just celebrated 10 years of Mountain Bike Rotorua. 10 years ago we opened the doors to the public on fairly humble beginnings. We had a commitment to being a daily service out at the forest, honouring the quality of the trail network that we knew was out there and the burgeoning community that was there too. 
Knowing that steps had to be made in infrastructure and hospitality to really jump it up a notch. And so we thought, well, if no one else is going to do it, then we'll do it. It's been the ethos that has seeped through everything else.
It's been a natural extension to that. We've gone from a 30 bike fleet in our first year of operation, we're now going to do 200 bikes this season. We've gone from there being a single staff member out there, to being 26 on just the mountain bike rental operation across the summer. That's not even including the buses and everything else that we run with the shuttle operation. 
So there's just been natural bolt-ons and there's been opportunities that either haven't been done or we'll do them in a much more cohesive fashion. If you'd told me 10 years ago that we'd be where we are with the amount of fingers in different pies that we have right now, I would have said, 'That's not likely, we're probably just gonna stick to our knitting'. 
But at every crossroad, we could see different futures being there as to what that next should be. Again, it was kind of like, 'Well, if other people aren't gonna do it, we might as well occupy that space ourselves'. If the ecosystem isn't going to exist in this fully fleshed out form without us, then let's go do that ourselves. 
The hospitality stuff around the forest and the advocacy around Kiwi engagement in the forest. And in the fact that we think that there's no finer way to show off the quality of a destination or to give benefits to a community than hosting and running events and the rallying point that gives. That narrative has been where we've set in and lived in, and tried to anchor it down through our values that we all share.
Tak: We all grew up in very traditional Māori households and one of the mantras that was taught to us is, 'If you see a job that needs doing, you own that job'. That's what we learned on the marae. If there's a job that needs doing and you see it, you own it. 
I think that sums up what you're saying. If we see there are gaps in our community that need to be filled, like Share the Ride. There was no one who was providing a service to introduce people who are less fortunate, who don't have the means to be able to go out riding in the forest. Well, then it was our duty to go and do that.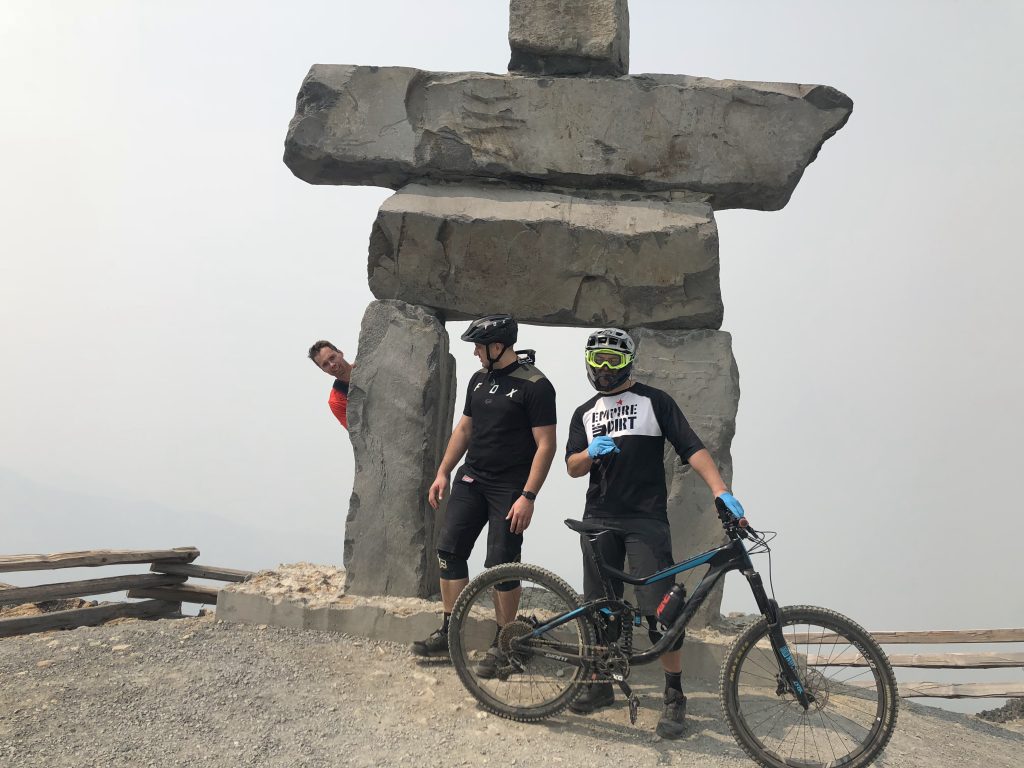 It would've been hard to imagine what you could scale up to over the last 10 years, but did you have to go up against a whole lot of doubters as well, in terms of what you were doing, but you just knew that you're on the right track?
Ariki: I think we've probably got to the point where we almost don't even feel those anymore, because we're so used to just changing tack. I think that none of us really accept no for an answer. We're always trying to find out where the bedrock on issues are. And just because you get a no or just because you run into a wall or just because somebody is not on board, we just don't accept it. It just feels like we don't accept it. 
There are times when I think individually, we have each felt a little bit exposed because maybe we're finding ourselves in a position where the support that we're looking for out there isn't forthcoming, but knowing that we've got each other is massive. I can't even explain what it's like to know that I've got these two behind me whenever I need them and even when I don't. 
It gives you a level of confidence that I know I don't have any absence of these guys.
Tak: If you want to motivate any one of us to do something, just tell us we can't. 
Is there part of you that asks yourselves, 'how have we done this?' Because it seems so audacious.
Tak: You think of that idea of surrounding yourself with the right people, that is what we've done. It would be a lie to say that it was only us who have made this happen. We started aligning a very long time ago with like-minded people, with positive influences, with people that we can build up and in turn, they can build us as well so that we can build together. 
Crankworx is such a good example of that because we're a part of that machine, we are not the machine. I actually just said this to the CEO of the council recently; 'We're a part of it, but so is the council'. I could put my hand on my heart and say, I would believe that this event wouldn't run without our partnership with the council and without our partnership with Skyline. But in essence, I would also say that we couldn't do it without the partnership with Skyline and they couldn't do it without the partnership with us. 
In this relationship, we are symbiotic and we need each other to be able to make this work. So when you ask a question like, 'Can we believe that these things can get off the ground?' I can, because it's not just us who do this mahi. We're drivers of it, sure. We've got front row seats to this crazy phenomenon called mountain biking that every New Zealander seems to have taken up. We are advocates for it on a global scale, but we are not the only part of the cog.
An event like Crankworx is such a good example where it took a strong community, a strong commercial sector, a strong political presence, and a strong charitable component to it. All four of those came together to make it work. You take one of those four away and it wouldn't work. If we played a role in it, we were probably one of the conduits to bring those elements together.
In 2011, we won the rights to set up Mountain Bike Rotorua and we became part of reinvigorating that idea. A year later, we presented a proposal to Skyline, the gondola company, and suggested we build a mountain bike park here, and they said no chance.
The next 18 months was coming back to the board with proposal after proposal, before eventually coming out with a proposal where they said, 'We're willing to give that a shot'. And what was that proposal? Let us run an event at Skyline. Let us run a race. We'll build the track. We'll take on all the liability for the event. We'll pay you for the use of gondola for the day, but let us run this event and then see if it's worth a try. And they said, 'Sure, okay, you can do that'.
That event sold out within 24 hours of us releasing the entry details. Within 24 hours, we had a sold-out event. We still didn't have a track at that point, plus it was in three and a half weeks' time. So there's a bit of pressure on, but oh gosh, who doesn't like a little bit of pressure to get stuff done? 
We literally went up there night after night after work, building this track. We found guys in the community who hated their jobs. One was an engineer, the other one was at a sign writing company. They don't want to be doing that, they wanted to be building tracks. We told them we couldn't pay them, but we'd give them any profit we can from the event and if we get the contract to build this bike park, if they let us do this, then we'd give them first option at it. And they were in. 
So finding someone who was willing to take that chance on us, that paid off dividends for them because we did get the contract after that race and we did end up building a bike park. And they became their own entity. Empire of Dirt they're called, and they build tracks all over the world now.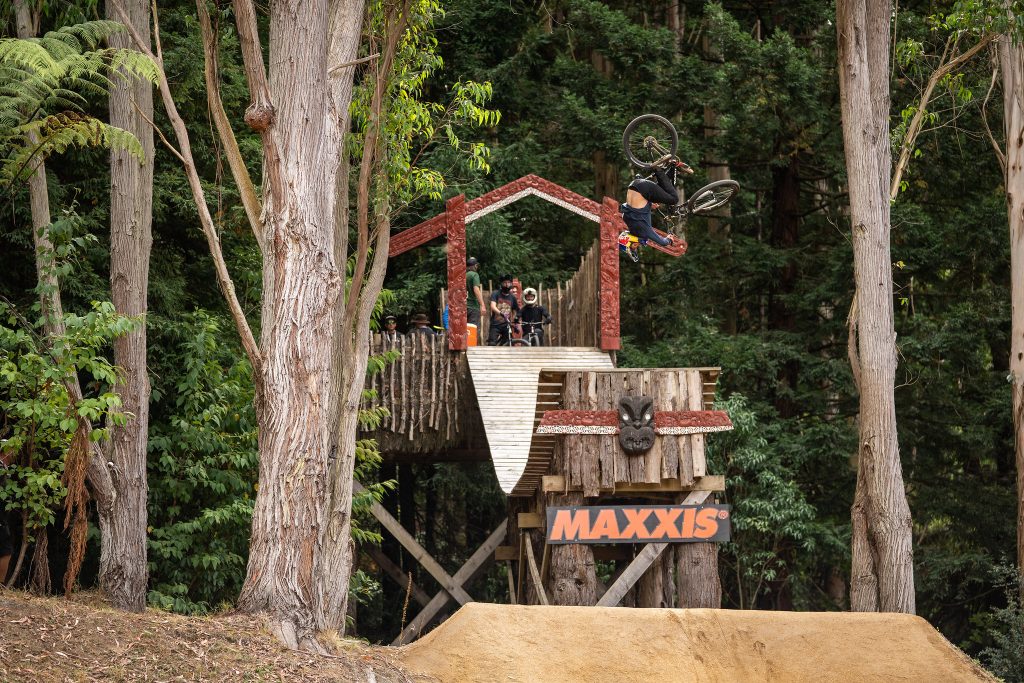 Do you get the sense that the metrics for business success are changing?
Ariki: Sometimes I feel like we're a bit too close that we can't see the wood from the trees, but I know that for us, we very seldom talk about profit. It doesn't come up. We don't talk about it. It's never a priority. If anything, I'm usually the one who's most likely to talk about it. And it's usually me encouraging these guys to focus on it, but the other outcomes that are in scope are the things that have always been more important. 
We've been working together now for 10 years. I don't know anything different. And then the companies that we've seen with Crankworx, we're seeing them start to bring in other considerations into scope that are non-profit driven. 
I don't know if you've seen Bo Burnham's show on Netflix, but there's a parody of how companies are talking about connecting with people more. The reality is that we've seen that from the start. Early on, it was a key priority to us and it was to our partners. And so sometimes it's just hard to see the wood from the trees. You start to assume that everybody's got that philosophy and it's not until you run into a philosophy that's different, that you get the stark realisation that they're different. 
From our perspective, we just don't really have much to do with those guys. If we run into that, we're like, 'Cool, we'll cut that one off'.
Tak: But you're right, though. We do get into an echo chamber. Because we've surrounded ourselves with those like-minded people, the same ideas get bounced back at you. So you think, 'Oh, that must be how the world thinks'. 
Tu: It's a nice echo chamber though…
Tak: Oh yeah, totally, absolutely. Crankworx taught us a lot about how things outside of our commercial world and our communities work. I've lived a life in tourism, and then all of a sudden with Crankworx, we're subject to government reports, to working with politicians and with policymakers. And now we had to start working and thinking in a different way. 
For Ari, it actually came much more naturally because he'd worked in a space like that before. For Tu, there were elements of it that made sense because Tu worked for a big corporate entity at one stage, so there are mechanisms in there that he understood. But for me, it was so outside my wheelhouse that I just couldn't understand why we were having to do these silly things that had no impact on anything. What difference does it make to have a report that says you're doing your job right? Isn't the proof in the pudding? There were 40,000 happy people through the gate.
Can you guys break down the change in mindset required when you get to that scale and even if it's all necessary?
Tak: Ari, you've probably have the most outside view of me because I've had to have the biggest mindset change out of all three of us to make that work, I feel. We've all had to change how we operate because we all came from such different backgrounds, but for this one, I feel like I was the furthest out of the wheelhouse.
Ariki: I wouldn't say that's the case anymore, by any stretch. It's like at times you end up doing things that don't get you straight to the place you're trying to get to, you have to do this thing, and then this other step over here, and it feels like this weird dance, whether that's reporting or whether it's applications for these different things or talking to the right people, it's this weird game that needs to be played to get to that point. 
I think just by chucking ourselves back in the trenches again and again, the pain points that you run into if you don't do those things you come up against, and then you realise that maybe that's necessary. It's a necessary dance we have to do. 
So there are things that I think that Tak's learned from that experience and from being out there. It goes both ways as well. The learning curve for me has been super steep across a lot of this stuff.
I think that the experience of being in a position when we're leaning on each other's strengths, seeing Tu do what he does so well, seeing Tak doing what he does so well. For me, it seemed like these guys were like these amazing dudes that just had all the answers to all the things. Then as I got more familiar with them, I realised that they were bold and they're courageous and all of those things. But then you learn that you can do those things as well. 
It's not deliberate, it's just from being in the trenches again and again, and again together, you just start to acquire each other's skill sets and an appreciation for the way the others work. 
We're probably more alike now than we were five, 10 years ago, in my opinion. If there's anything I'm doing, there's not many people I can say, 'Hey Tu, could you just jump in and run the same for me?' And then I just octopus out of there. 
There are not many things that in my world, in my wheelhouse and people I can lean on to do that. But with either of these guys, I don't even have to think. I could drop the mic and these guys would walk in and pick it back up again and nobody else would know any different. And I think that's just a consequence of having been in the trenches together in high-pressure situations for a long period of time.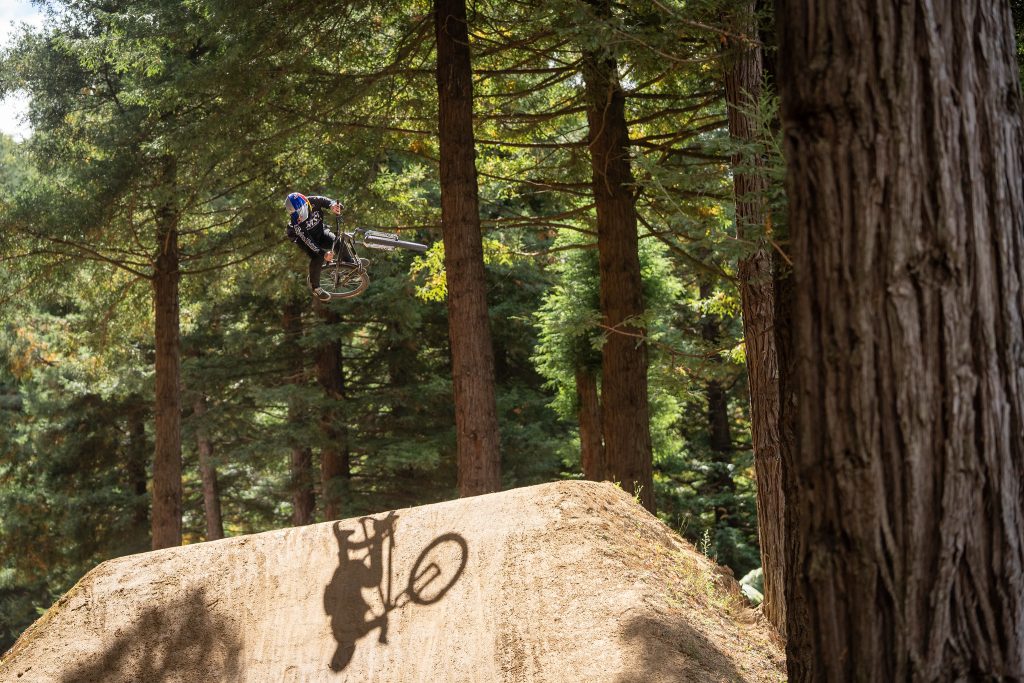 Tak: I feel like a lot of where I am today is from learning off you fellas, and those gaps that we had between our different skill sets before have definitely narrowed significantly. The skill sets across the board means that all three of us can interchange in any situation. We know that we can each just take it head-on and fly with it. So it's a very privileged position to be in, that's for sure.
Tu: The battle in the trenches, you come out on the other side of that battle-hardened. There's an annual battle we go through every year with Crankworx. The board of directors seat is one I've had the whole time, but I've also been operations manager. I lost 10 kgs across one festival in one year. 
I've always likened it to going to war and then you come back and you know that you've seen some s**t and you've done some stuff together and you've come out the other side and you're still intact. It builds trust, it sustains you. 
You know that when your back's against the wall and there's some sort of pressure situation, you know you've been there before, you know you've got through it, you know you've got people to lean on with opinions that count, people who are creative and tactile on their feet, problem solvers, who can help you overcome that next barrier. 
Again, it comes back to barriers. We've been through a lot and so that means that the next steps don't feel quite so scary. There's been such a long runway of little events that add up to this one big experience, the last 10 years of event management. 
It gives you confidence when you probably shouldn't have any. But it's a privileged position, there's no one I trust more than my two bros here.
Tak: I honestly think if you throw any problem at us and our crew, we would solve it. If I'm being completely honest, I think we've got one of the most effective crews on the planet for delivering almost anything that you throw at us. I don't mean throwing an event or a business problem. You need disaster relief, you need support with that. You need an operations team, you need a logistics team, you need support and communications. We'll solve that problem for you. 
I don't know many crews that could cross almost any boundary, almost any type of industry or problem and be able to solve it. But I do believe that with this best crew.
If running events like this is like going to war on a normal year, what the hell is it like when you've got this global pandemic?
Tak: There's a reason that we call Ari Captain America and he's assembled the Avengers. 
Ariki: We try to keep things light and playful. Even when we're dealing with the most serious stuff, which could be serious injuries on track where somebody's condition is deteriorating quickly, whether it's a rain event, whether there's a massive political upheaval, because the Christchurch terror attacks have happened three days prior to the event starting. Whether it's pre-pandemic outbreaks that are leading to the threat that the event could be shut down. 
We've had so many different things and I think that we try to be really competent and onto it and make sure we do what we say we're going to do, but try to keep a light heart,  be playful. 
Our ops crew all wear jet black clothes and wear earpieces and they all have nicknames for each other. It's literally like a bunch of little boys just running around playing games during the event, except that they just happen to be delivering the Crankworx event. It's playful and it's fun and we keep things light.
So at the end of the day, it's an event. We're not saving the world. We just keep pushing through each barrier that we come up against. I think if something doesn't come off, as long as we can hold our head up high and say we did everything we could, and it hasn't got to the situation because of any lack of effort on our side, then we can sleep at night and feel comfortable with where we're at. I feel like that's a bit of an underpinning philosophy. 
This year there are more challenges than normal, but it doesn't feel too dissimilar to normal. Each challenge that comes up is just the next challenge. Each barrier is one that could potentially shut the whole thing down and we just keep pushing through it and trying to find that bedrock. Just because a barrier comes up, it doesn't mean it's a real barrier. 
We have to explore that until we find where the real barrier is, once we understand it, maybe we can get around it. If we can, then we work on the next one and we just keep doing it. And then all of a sudden the event's over and then you sleep.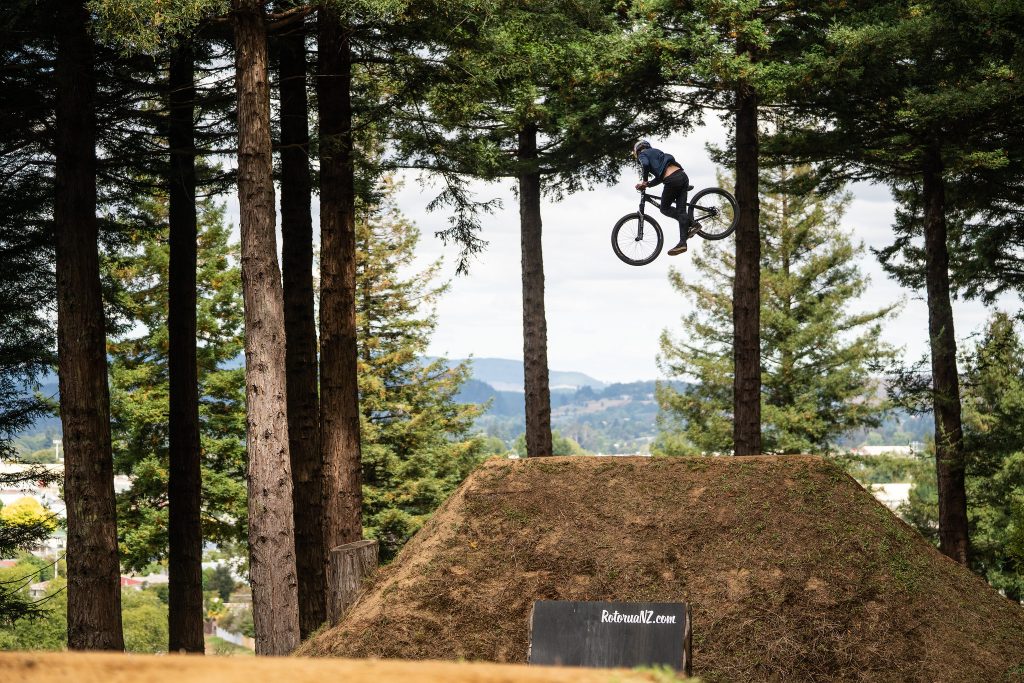 In this conversation, it seems like you haven't really taken credit personally for what you have achieved. You seem to deflect it. Do you think one of the reasons for your success so far is that it is this thing beyond yourselves?
Tu: I think that we've had conversations around the office, especially in the last 18 months or so, where we've tried to lean back on the fact that it's really important to know your whakapapa and to know what has come before and what you are building upon the back of. 
Like Tak said before, it's really hard to take ownership of moments in time. This might've shifted since we last talked about it, but there is servant leadership going on in this event. We're the tip of the spear maybe and we're holding up the beacon light for as long as we can hold it up until the next person comes on and it does it and they take it to another level that we didn't anticipate. 
That's the attitude we've brought to most of the business things and the events that we've done. Just do good while you can until someone better comes along to do it for you.
Ariki: I think that lack of ownership as well is really helpful. I've watched these two establish businesses, set them up, and have somebody else come sweeping in and take them over. It's like water off a duck's back. I think that's the mindset you're able to maintain if you don't feel ownership. 
I'd have to say personally, I watched a few years back as Tak handed over the torch on the event directorship of Crankworx to me. I don't know what it was like for him personally on that front, but as I've gotten to positions where I've started to hand stuff off or bring others in, there's a moment where I've definitely had to be honest with myself and be like, 'Have I let too much of my own identity get bound up with this event? Am I feeling too much ownership?' 
I try and step back from that and remind myself that it's not all about me and I have to prepare myself for that. As I've gone through that, particularly this year, I recognise in some ways what Tak would have had to deal with a few years back. It's quite fascinating to experience that. While it comes naturally to not feel the ownership, it's not always the case. I think sometimes we have to remind ourselves that from time to time.
Tak: It's that nature of taking our problems personally that has probably led us to this space. As much as we'd like to say, it's water off a duck's back, I'm not sure if that is the case because we always strive to do the best job that we can in any situation that we can. 
It's how much we actually give ourselves to those things that we do, that makes it hard to let them go in the end. I had to have an epiphany moment for me to go, 'Oh, this is the right thing. I shouldn't be here'. But until that point, my mind was everywhere as I got ready to hand over the batten. 
It's gotten a lot easier ever since that, actually handing over responsibility or being able to be comfortable with other people taking on that responsibility. There was a really big learning curve and it was almost an epiphany moment for me that went, 'Oh gosh, I'm actually holding it back. It does need other people around here to make it move forward'.
Top image: Crankworx World Tour 2020 by Kike Abelleira