If you've spent any time at all on a board, you're required at some point in your life to hang a deck on your wall to let guests know that while you no longer live on the streets, the streets still live in you. These limited edition decks made by No More Essentials are the perfect way to class up the place, either covered in hand-placed Swarovski crystals and 18ct yellow gold finish or made entirely of marble. Finally, I'm able to hang a deck on my wall without it clashing with the rest of my neo classical home.
Knowing that each crystal is hand-placed is even more impressive when you discover that each board has 22,000 individual pieces to be placed! The non-marble decks are made of Canadian maple wood and come with one of three camo patterns and laser-engraved detailing.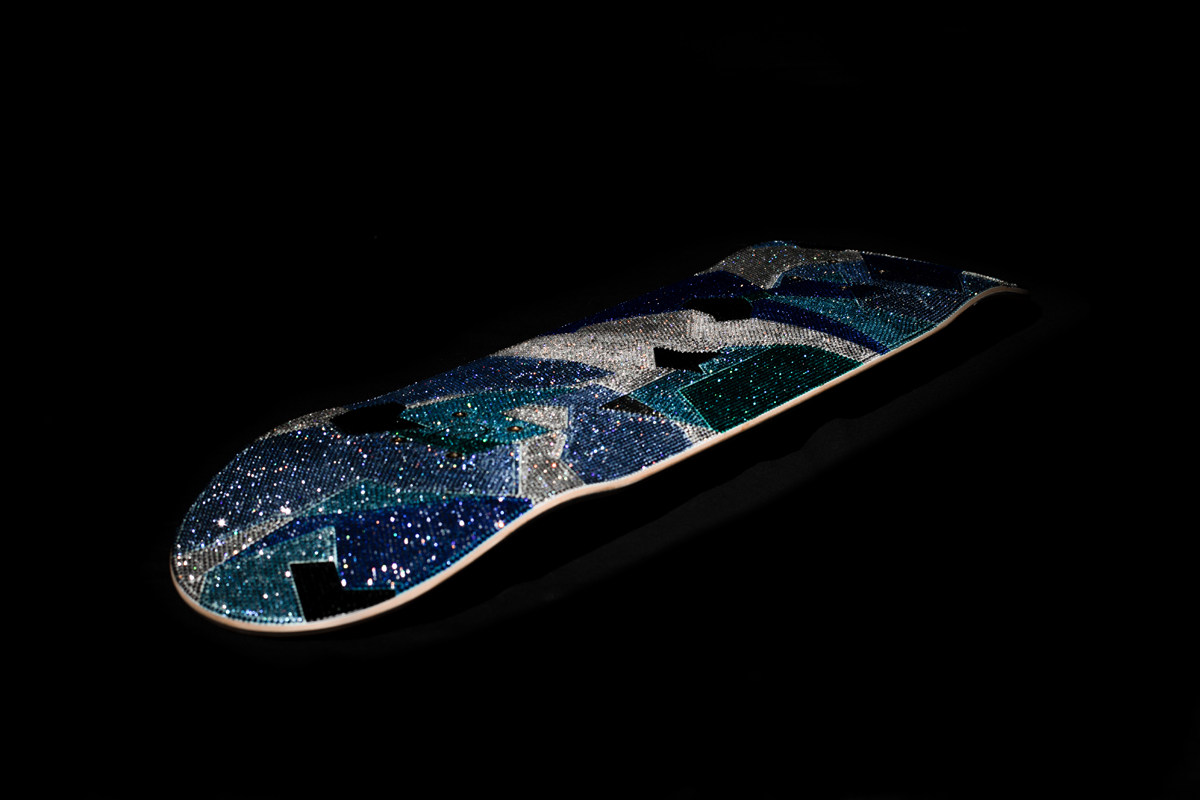 The marble collection comes in three colours also; black, grey and pink.
The Swarovski Crystal and gold decks are worth around NZ$20,000 while the marble ones (also with your choice of  18ct white or yellow gold finishes) go for NZ$17,000.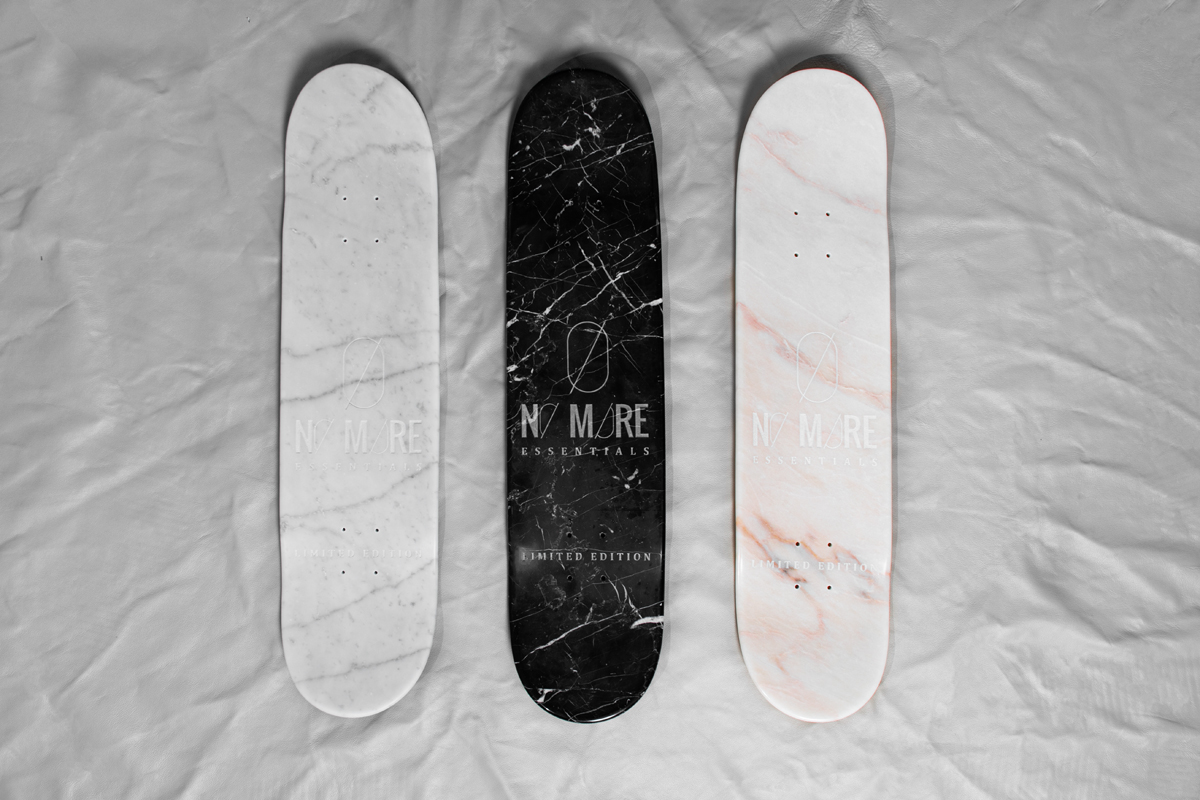 No More Essentials is a new luxe Spanish fashion brand starting up in 2020 inspired by street art and high end design. Started by Javier Martínez, they make everything from ridiculously bedazzled skateboards to crocodile skin iPhone cases.
They also have a jewellery catalogue, with their lace tags being a standout feature. Think of lace tags being cufflinks for your shoelaces, giving sneaker heads that extra flash of bling for their kicks. They are available in white or yellow gold, with different finishes, diamonds among them.
I'm sure we can expect more wild ideas from No More Essentials in the future.