You do anything for a long time and it starts to wear you down; your back starts to ache, your boots blister, your shirt chafes. Even seemingly insignificant objects like a screwdriver can feel as heavy as an anvil if you've been using it for several hours on end. Fatigue is cumulative and inevitable so, if you're doing something for a long period of time, it's best to develop a management strategy for dealing with it. This can mean taking regular breaks to keep your mental state fresh; some stretching to keep your body from cramping up; and also looking at the equipment you're using – is it lightweight and well-designed to minimise the physical impact on your body?
This is good practice for any activity as even something like DJing can have adverse effects on your physique, especially over a long set. Your back and neck can get stressed and your focus becomes muddled. Stretches and breaks can help immensely with this but maybe you need to have a look at your equipment too as it might not be helping. The headphones you're using might feel secure on your head at the start of your set, but after several hours they can feel like a heavy vice clamping the skull making your brain feel like it's about to explode!
Headphones? What headphones?
Pioneer have recognised this is an issue and so have started from scratch in developing a pair of super-lightweight on-ear headphones specifically designed for the long sets professional DJs regularly deliver. The result? A pair of new HDJ-CX headphones that are so light and well-balanced you can wear them for hours on end and forget they are even on your head.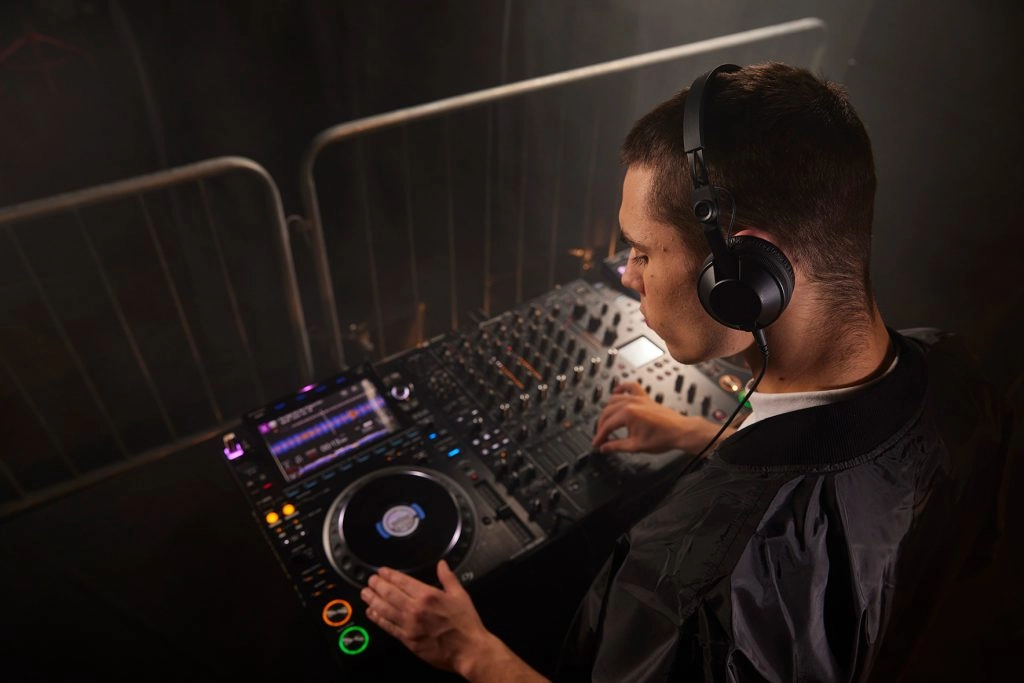 In order to get their new HDJ-CX headphones so light, Pioneer challenged every aspect of construction, looking to reduce weight wherever possible – even slimming down the wire in the cable wire to cut a few precious milligrams! The result is a barely perceptible 136g overall – about the same weight as a baseball cap – but equally important is the attention paid to balance. Pioneer realised that weight is even less of a burden if it doesn't move around over time. Therefore, they focused on balancing every single element so the distribution of weight was perfect. This meant adjusting the positioning of the headband and earcups, even tweaking the thickness of the headband cushion to ensure a central point of gravity is maintained. Pioneer also adjusted where the spiral on the coiled part of the cable starts so that it balances better with the straight section. 
Made to last
Though the HDJ-CX headset feels a lot lighter, it still features a super sturdy construction with Pioneer including a ladder-like structure to the stainless steel headband for extra flexibility and stress resistance. Plus, as everyone knows, DJs travel, Pioneer made sure the HDJ-CX is up to the rigours of the road by ensuring it passed the stringent US Military Standard MIL-STD-810H Shock test.
Tight sound with a wide range
Being light and tough is one thing but with DJ headphones, there's no skirting around the sound they deliver. Here, the HDJ-CX excels; mids and highs are clear and precise while lows are fat and powerful thanks to the PEEK-PU-PEEK composite film diaphragm. This is a triple-layered design with PU (polyurethane) resin sandwiched between PEEK (polyether ether ketone) resin that helps provide a tight sound and a frequency response of 5 Hz to 30 kHz. Bass reflex chambers in the housings improve the low end rumble even more – while the sound insulators bring a higher level of audio isolation, so you'll hear every kick, snare drum, and hi-hat in any environment too.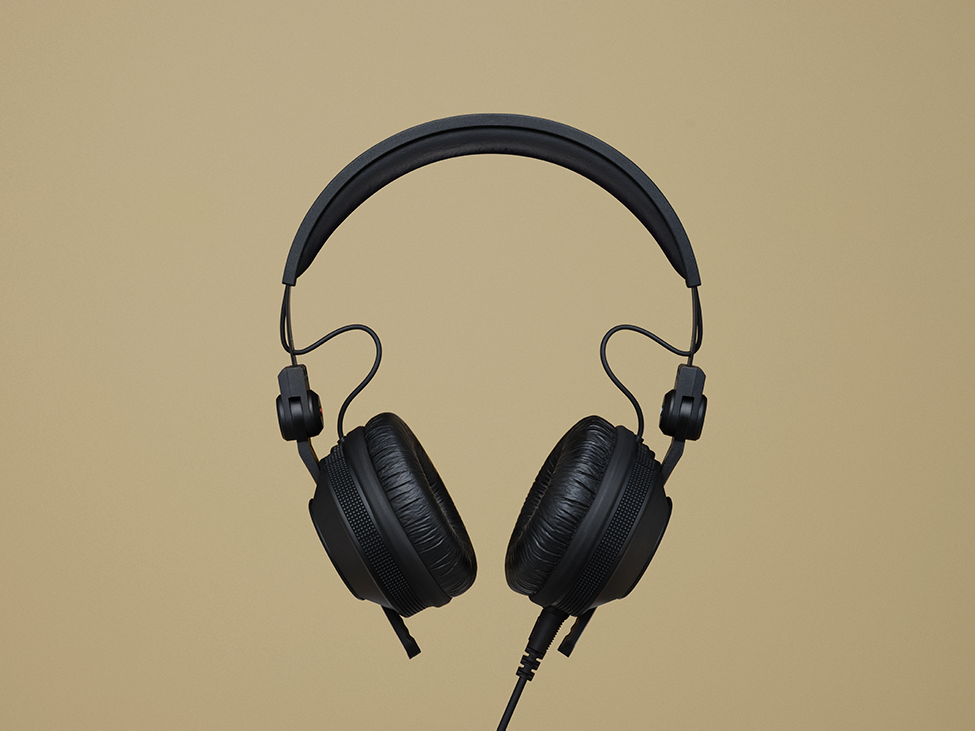 The Pioneer HDJ-CX headphones also come with two cables; straight or coiled, so you can set them up however you like. You'll also find a pair of replacement ear pads too so put them aside somewhere safe where you can dig them up again in the future as you'll need them eventually. This set of headphones is likely to become your new favourite pair that you won't be able to part with, even if you're never sure whether you're wearing them or not!
RRP $299 NZD. Available now from Rockshop and Mix Foundation.  
Head over to Pioneer DJ NZ to find out more.