Named the Vision AVTR, this Mercedes-benz concept showcased at CES blends Biological sensibilities with transportation. Made in collaboration with James Cameron's Avatar team, this is seriously a car for the future.
With four near-wheel independently controlled motors, it has a combined engine power of more than 350 kW. This sort of control gives the AVTR the ability to crab walk sidewise, making you the envy of parallel parkers everywhere.
With a capacity of around 110 kWh, the VISION AVTR enables an electric range of more than 700 kilometres.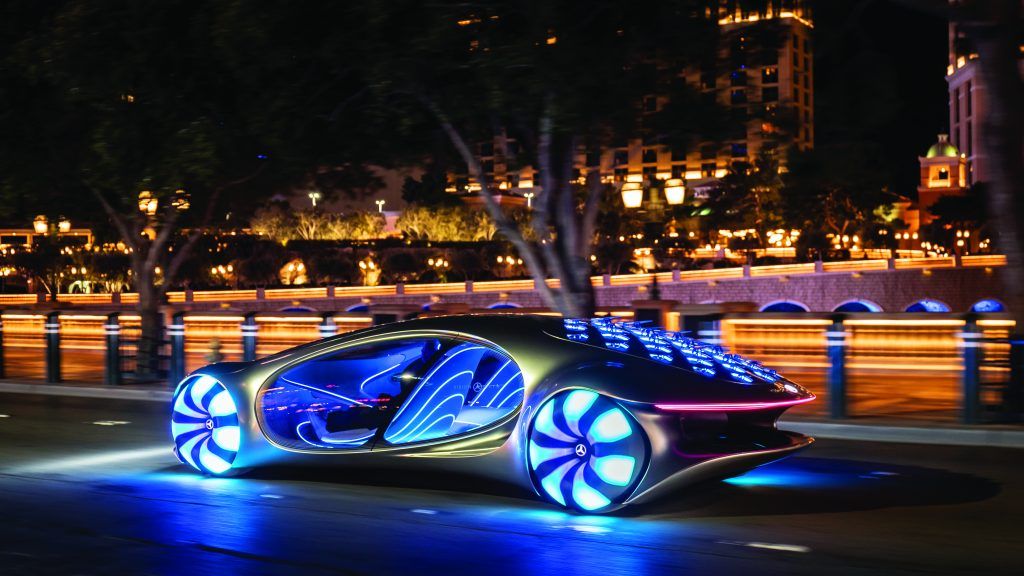 Sitting inside it is somewhat like sitting in a high tech cocoon. It instantly syncs to your heartbeat, and can sense your breathing, bringing you closer to what the designers describe as a "symbiotic organism." I'm not sure if that bit is entirely consensual, but let's go with it.
33 multi-directionally movable surface elements on the back of the car act as "bionic flaps", or in other words, little solar panels.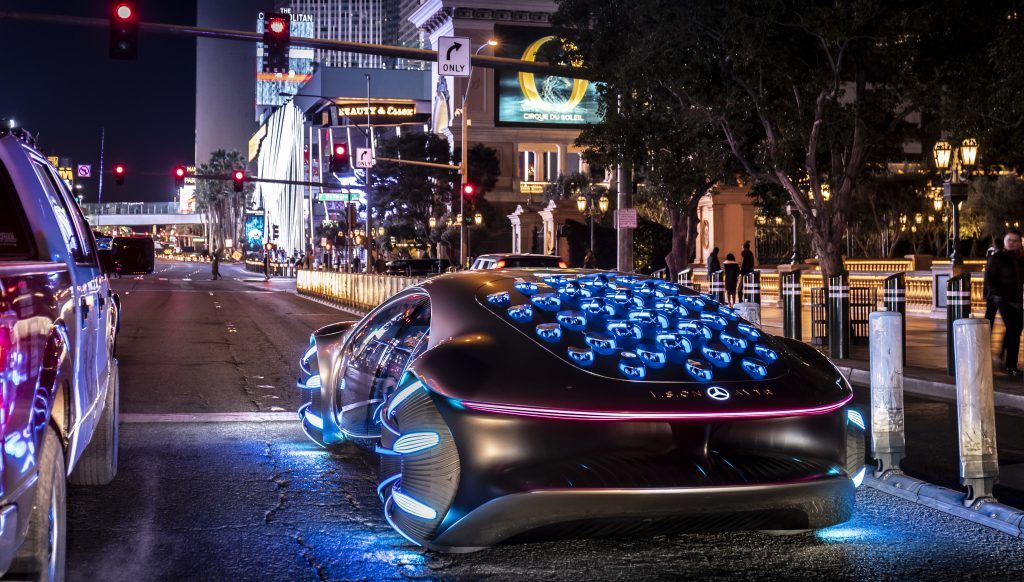 The dashboard is completely thrown out and reimagined as one long continuous g-string-shaped screen that stretches down between where you'd expect the gear levers and hand brakes to be. The steering wheel is also gone, in favour of putting control in a much more natural position, the arm rest in the centre.
It's a cool concept, but I wonder if it's something we'll ever really see on the road. I guess you need the Vision to know.