This lockdown I've had the opportunity to wear a pair of over-ear Logitech G435 headphones. I was promised it'd be a comfortable experience when I received them, well I'll be the judge of that literally right now in this column.
The new wireless G435's are definitely designed for the streamer generation and don't cut any corners in the process. What they do cut is the weight, which is the first thing you'll notice when picking them up (apart from its bold colour scheme). It weighs just 165 grams, meaning you don't feel any weight pulling you one way or the other during long sessions wearing them.
In the box you get a USB-C cable for charging and a USB dongle for connecting Bluetooth. Charging from 0% to 100% can be achieved in two hours.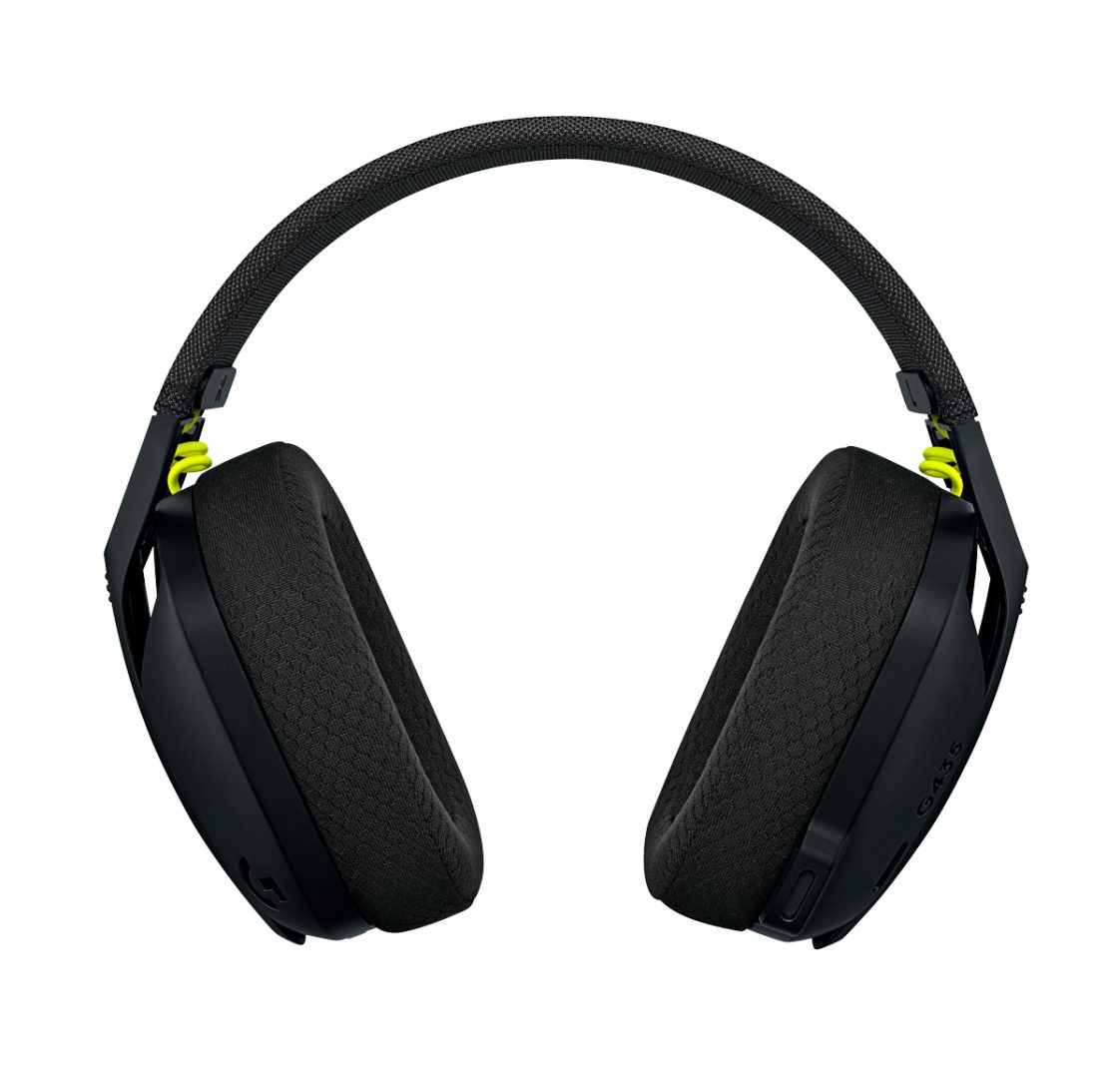 One of the coolest features are the two beamforming mics on the left hand side that remove the need for those oldschool boom mics. I didn't realise how much I'd miss this feature before going back to my regular headset. Beamforming mics are generally only something you'll find on higher end microphones, so it's pretty great Logitech has found a way to bring it into this tier of more affordable headphones (RRP$249).
The audio is clear and acceptable. Apparently it even comes with an official seal of approval from Discord. I can say my own server was happy with the quality I was coming through on, and that's all the approval I've ever asked for.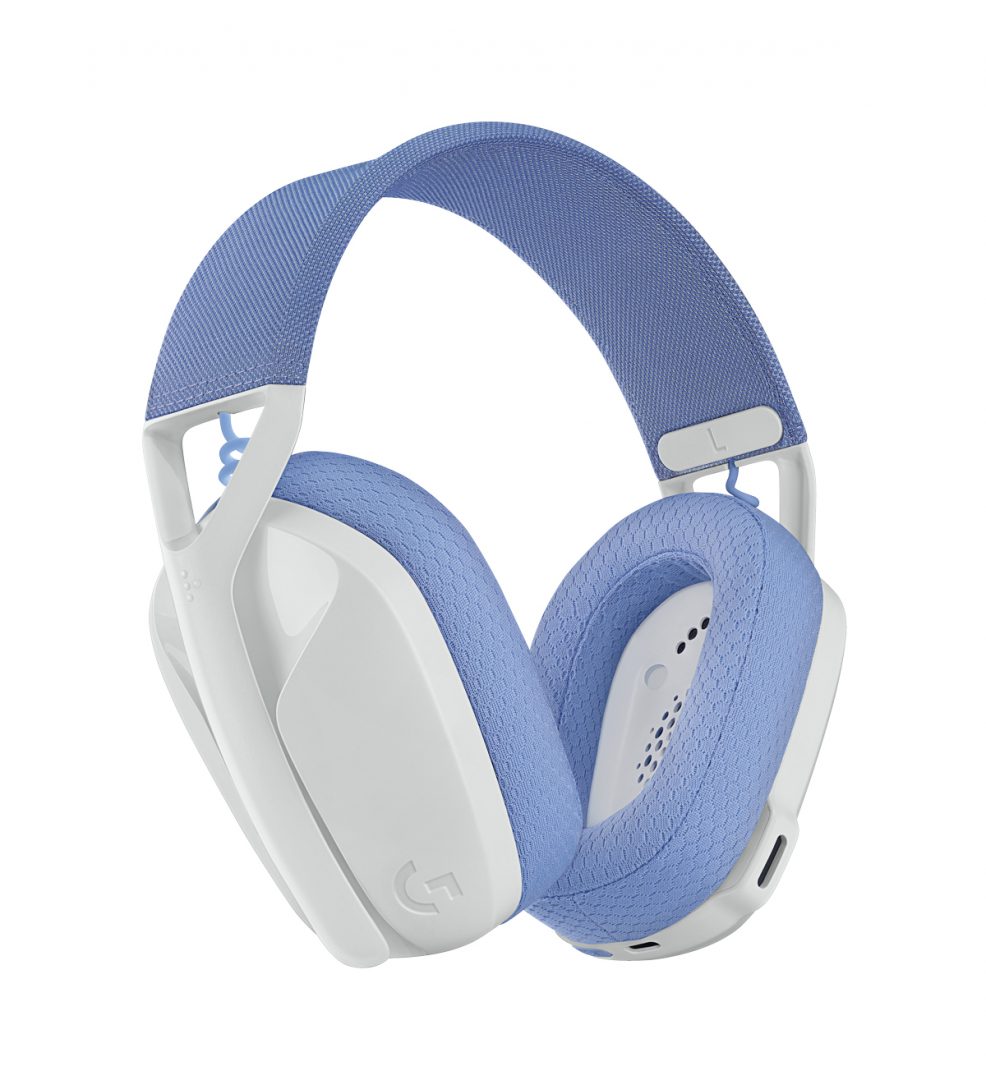 The back of the left hand cans are controls for volume, mute, and power. Holding the mute will switch between lightspeed and Bluetooth mode. Paired with the accompanying dongle, Lightspeed may as well be called gaming mode, as it delivers ultralow latency sound delivery, so you know where you're getting shot at from in time. Bluetooth mode on the other hand will offer you more battery life. I haven't been doing anything too competitive with mine so I left mine in regular Bluetooth mode the majority of the time and it was just fine, but the option is there if you require it. To initially connect your G435 to Bluetooth, you need to hold the power and mute button for three seconds. Once initial pairing has been achieved, it's pretty easy to get going again.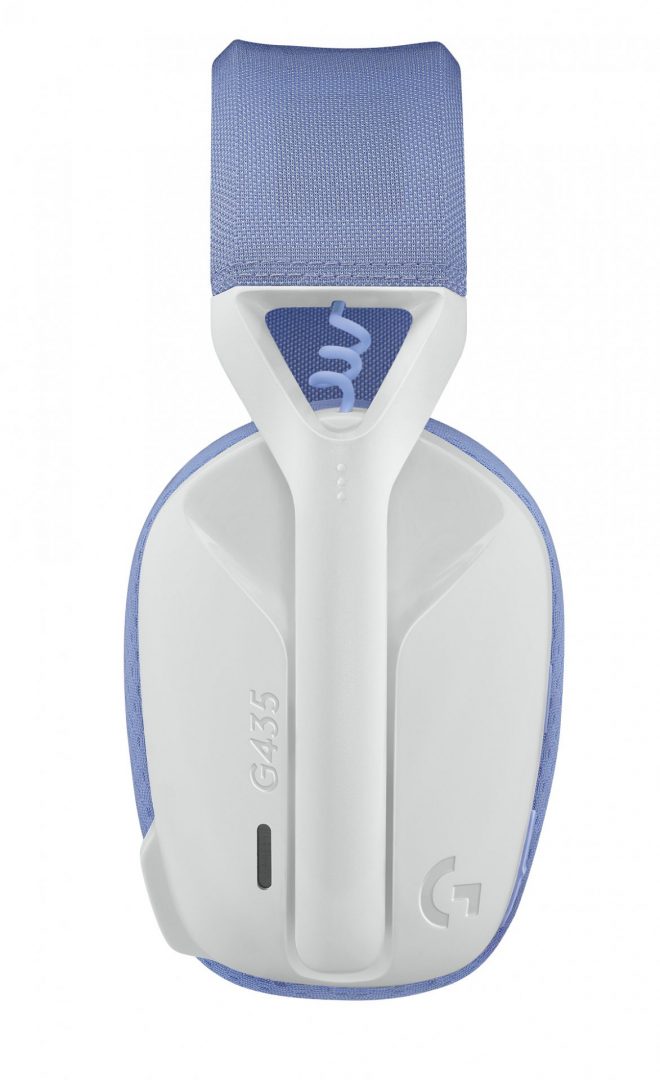 So the bottom line. I was promised a comfortable wearing experience for long sessions. Well I've worn these things near constantly for weeks of lockdown in my hole of a home office and I can safely say that I feel pretty good wearing them. My ears don't feel mangled, despite their size, and my head doesn't feel crushed afterwards. They're lighter and more comfortable than my plush standard home pair. Also, despite their initially waify feeling due to weighing almost nothing, feel durable enough to take a couple knocks occasionally.
I'd recommend these to anyone looking for both style and substance, and plan on wearing headphones for long sessions. it's currently available in two colours, with a brilliant blue and raspberry flavour dropping in January 2022.