Ask most people what hearing means and they'll say it is the ability to listen to what the person speaking to us is saying. But hearing isn't just listening to a single person one-to-one anymore, for some of us who work from home or in similar forms of isolation, our lives are increasingly dominated by interactions with other people who aren't physically present. This often takes place over digital devices such as phones, laptops or desktop computers. 
Plus, there is also a growing need for us to be able to communicate with non-humans, like the smart devices in our televisions, cars, home alarms and audio systems. We also need to be able to hear or at least interconnect with these devices easily if we are to survive in our current environment. For those of us with various forms of hearing difficulties, these new obstacles can be terrifying as it feels like we can very easily be left behind if we can't find a way to adapt to these new communication formats.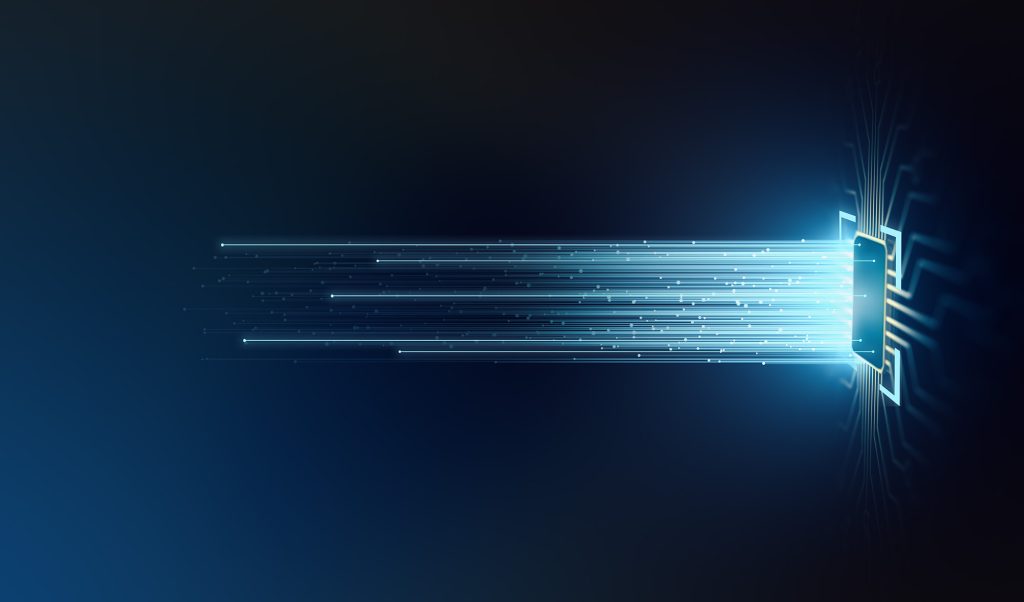 Fortunately, Oticon have redefined the very concept of hearing aids with their Oticon More™ range that use their BrainHearing™ philosophy. This technology provides a precise and natural representation of all the sounds in the environment rather than limiting sounds. This is because the sound scenes around us contain far more complexity than just speech and research has shown that our brains are able to handle it all. Once the brain has scanned the environment, it can then focus on the sounds that are most meaningful to the individual. So rather than fight against this, Oticon More was designed to support our brains' natural ability to make sense of sound.
Following on from the stunning success of this sea change in hearing technology, Oticon have developed Oticon More even further by creating new products that increase its power to link us to the world around.
A step change in connectivity 
Realising the increasing complexity of today's digitally dominated world, Oticon have focused on developing an advanced connectivity for their Oticon More hearing aids that allows us to overcome the difficulties of both communicating over distance and via non-analogue formats. 
Oticon SmartCharger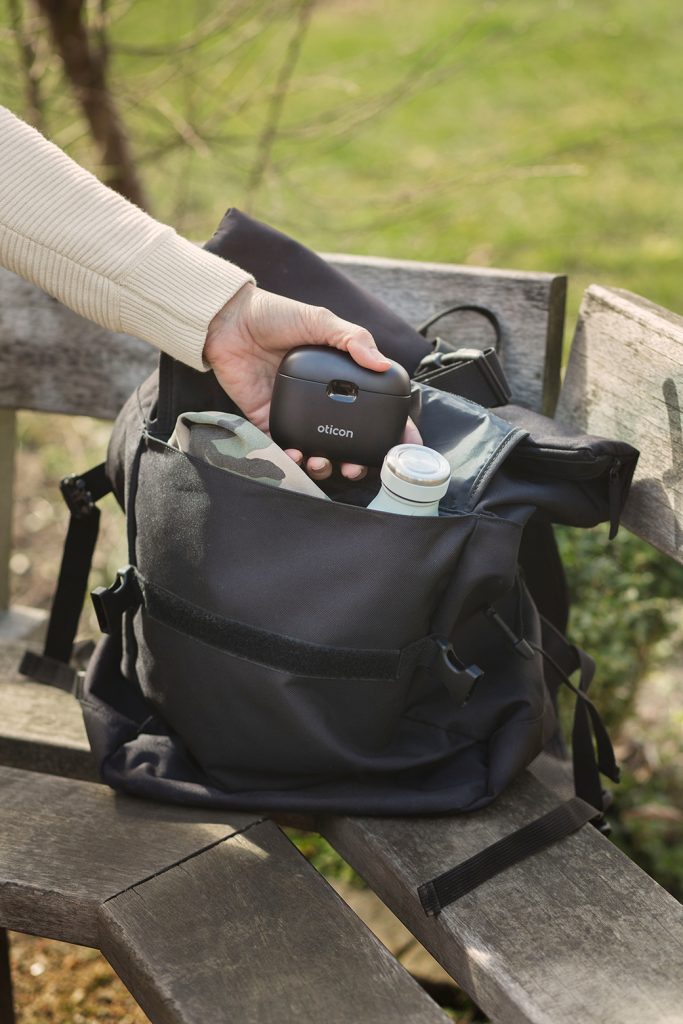 It's all very well having the latest hearing gadgets but if they run out of battery then they aren't much use out in the wild. With this in mind, Oticon developed an additional accessory called SmartCharger. This easy-to-use charger can top up your hearing aids on the go using its built-in power bank, or you can plug it in if you're near a power source. Featuring a protective lid to keep your hearing aids safe, it also automatically dries any moisture build-up inside them.
EduMic
An optional accessory, the EduMic can be used as a remote microphone to transmit the voice of a teacher, trainer or business speaker to your hearing aids. It can also connect with any media stream to your hearing aids by using a standard audio jack cable.
EduMic also acts as a Telecoil receiver that can capture audio from public hearing loop systems such as in cinemas, transport stations and theatres and transmits it directly to your ears for ease of hearing. It also works as a media streamer, forwarding compatible audio from your computer, tablet, or TV directly to your hearing aid.
ConnectClip
ConnectClip is an optional accessory Oticon have developed that can transform one of their hearing aids into a wireless headset. Once it's connected via Bluetooth, ConnectClip acts like a microphone and your hearing aids as the headphones. This allows you to make hands-free phone calls or video calls on any Bluetooth-compatible laptop or smartphone.
Give the ConnectClip to someone else who is a short distance away and it will act like a remote microphone that will allow you to hear every word they say as if the person were standing right in front of you. Similarly, you can set it near your music player or computer and you will hear the music right in your ears wherever you are, in range, in stereo.
MyMusic
Of course, one of the best things about having improved hearing is the ability to enjoy music once more. Oticon realise this and so have worked with true music fanatics who have different types of hearing loss to develop their groundbreaking music program: Oticon MyMusic. Combined with Oticon More, MyMusic allows you to enjoy music the way it should be enjoyed in crystal-clear clarity. Plus, it even has a dedicated setting if you're listening to live music or streaming from a compatible device, that is optimised to ensure the best possible sound reproduction. You can access it via the hearing aid or simply load the Oticon ON app onto your phone once your hearing care professional has set it up.
Find a local audiologist to talk about Oticon here.