If you were to make a list of guaranteed, instant money-making industries, I'm not sure how far down you'd have to go before you reached the umbrella industry, but I'd imagine it wouldn't be near the top. It's in an industry, that in order to really succeed, you'd have to come up with something truly innovative. Greig Brebner, founder of Blunt Umbrellas, knows a little bit about that, and he gave his story to a captivated M2 Summit audience on Thursday 20 May.
Brebner kicked off with a little straw poll, asking "can I get a show of hands of people who actually own a Blunt umbrella?" What followed was quite remarkable, as what had to be over three quarters of the room immediately raised their hands. This had a have been a humbling sight for Brebner, who remarked that, while the perception might've been that Blunt Umbrellas had burst on the scene as an 'overnight success', "the reality for Blunt is, it took us ten years to get our overnight success". He then began to unpack his remarkable topsy-turvy professional journey, from his youth mucking around in his dad's workshop, to the top of his industry.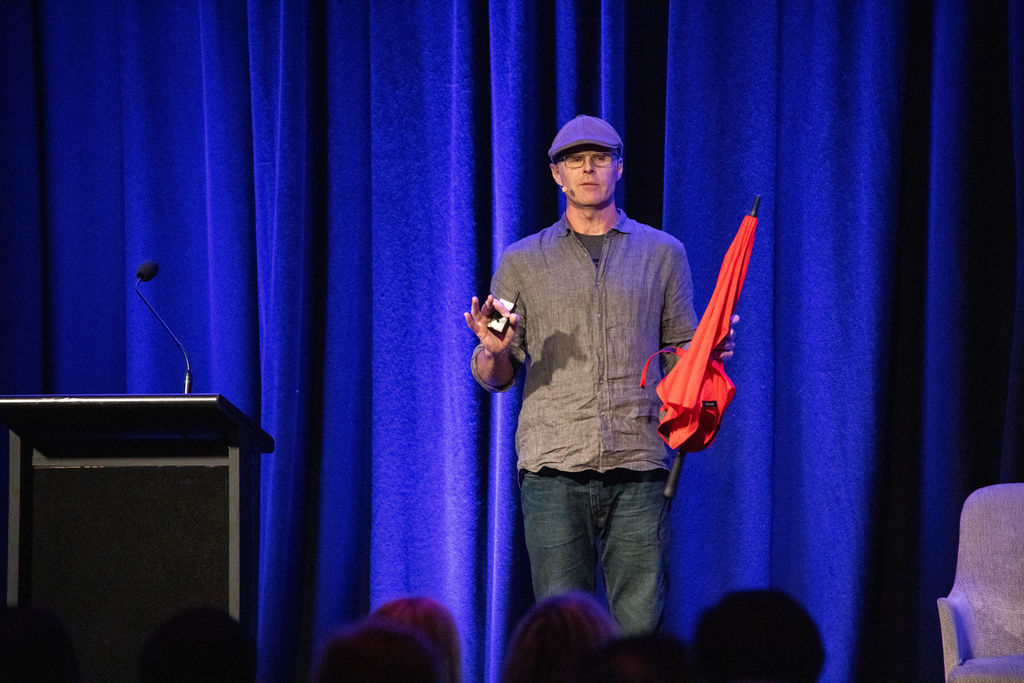 Like many entrepreneurs before him, Brebner soon found after leaving university with his engineering degree that "I didn't want to work for someone else for the rest of my life". His early career consisted of a lot of 'trial and error', birthing creative ideas that never really progressed past the prototype stage before starting again with something new. Eventually, after a few years of toiling away, he re-evaluated and jumped on a flight to London, which would soon become the source of inspiration for the idea that would finally stick. "It's funny, when you stop looking for something, how all of a sudden it just pokes you in your eye" he remarked, describing how the change of perspective, going from relatively dry, sunny New Zealand to often wet, windy and miserable London, sparked an idea in him; a durable, fashionable reimagining of the umbrella.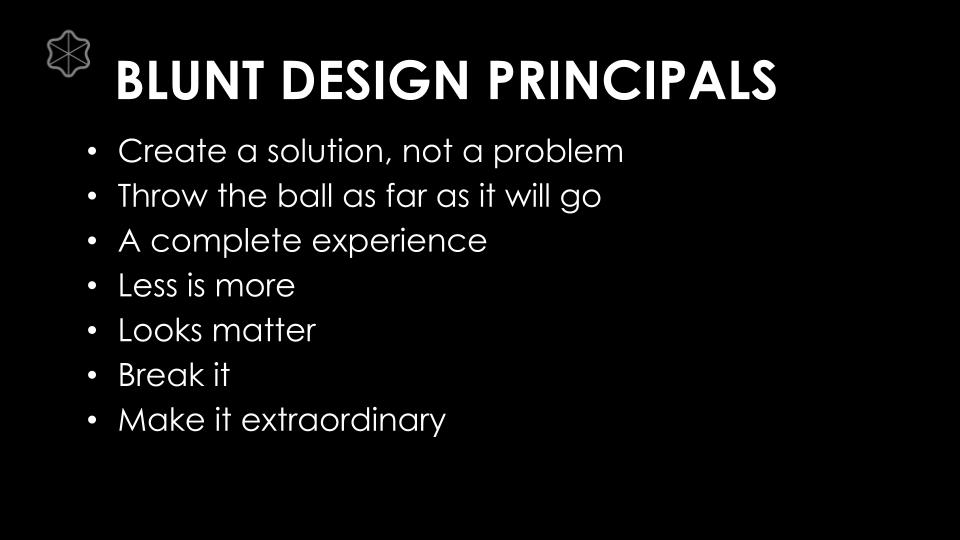 One of the ways in which Brebner claims he fought back the doubts in his mind caused by his previous failures to get ideas out of the starting blocks, which he admits was "a bit weird" was to "go around telling everybody I knew, that I was reinventing the umbrella". This unconventional constant affirmation was designed to pressure himself to fulfil his goal, essentially ruling out the chance of failure in his mind. This turned into what he described as "an obsession" claiming the umbrella became "this ultimate puzzle which I had to solve". He walked the audience through the design innovations that make the Blunt Umbrella special. Once he had found the formula to make the umbrella he had imagined, his next challenge was simple, in theory; get everyone else as excited as he was. And in order to do that, he had to get the product to market.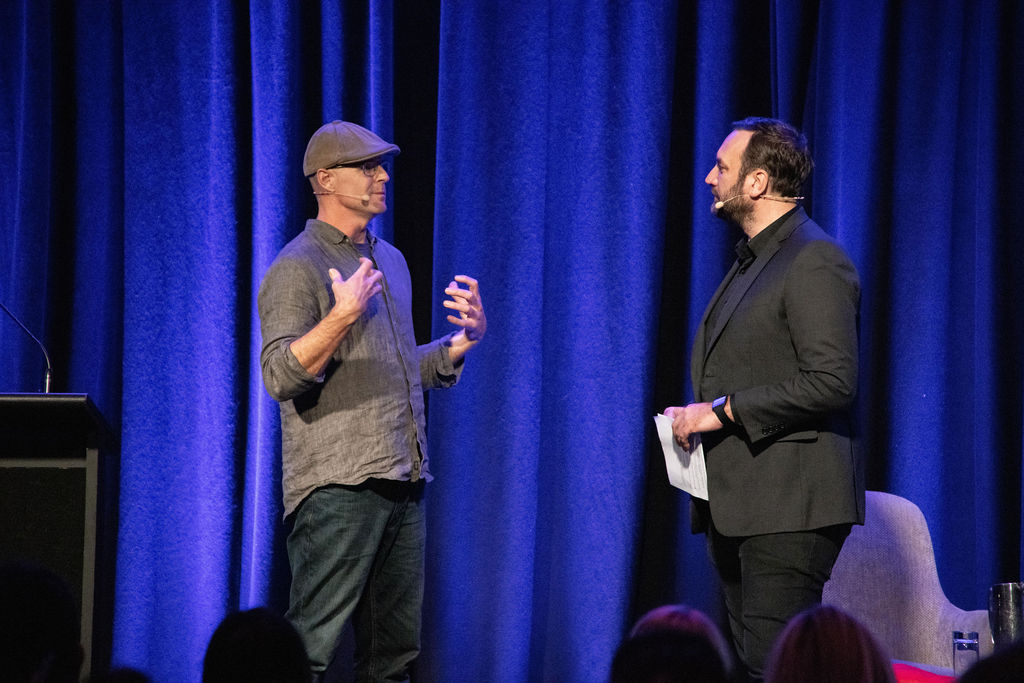 After a prolonged struggle finding the right manufacturing formula, the product went to market in 2009, a full ten years after the idea was born halfway across the world and as they say, the rest is history. Looking back, Brebner shared with the audiences a few key messages that got his business to the top of their industry. "Throw the ball as far as it will go", suggested Brebner, imploring the audience to be daring and ambitious with their plans and business goals. "Less is more" argued Brebner, advising the audience to look to "remove clutter" in their designs and working environments. Finally, Brebner asked our audience to, no matter what they're doing, to "make it extraordinary", because "life's too short to be mediocre".