If you have something of great value you put it somewhere safe where it won't get lost, and if you haven't got an actual safe then you use a jewelbox. These can be ornate – even bejewelled themselves – but more importantly, they only contain items of very top quality.
That is the philosophy behind Te Mata Estate's new collection of fine wine: – the Jewelbox. This contains only the very best of the best full-bodied red wines they have and, considering 2020 was a stellar year for both Te Mata and the Hawke's Bay in general, then we're talking about some serious quality indeed!
The Jewelbox is a brand new collection, Te Mata only launched it this year on March 1 mainly because they felt this assembly of 2020 vintages was so good it deserved its own special place at the top – like the star on a Christmas tree. Inside this Jewelbox are six bottles of the very best of New Zealand red wine; two each of the 2020 vintages of the Te Mata Estate Coleraine, Awatea and Bullnose, all presented in a premium Te Mata wooden box.
The critics all agreed
Critics don't always agree on everything but they certainly did about the 2020 Te Mata Estate Coleraine Cabernets/Merlot; Bullnose Syrah; and Awatea Cabernets/Merlot. The Coleraine in particular hit the spot with Sam Kim of Wine Orbit giving it a perfect score of 100 points. But even the Aussies were spellbound with Gary Walsh of The Winefront describing it as; 'easily one of the best wines I've tasted in the last decade' (98+ points) and Huon Hooke from the Real Review gave it 97 points calling it 'sensational'. The other two wines also reaped the accolades with Sam Kim calling the Awatea; 'the best ever made' (97 points) and the Bullnose 'immensely satisfying' while giving it 98 points.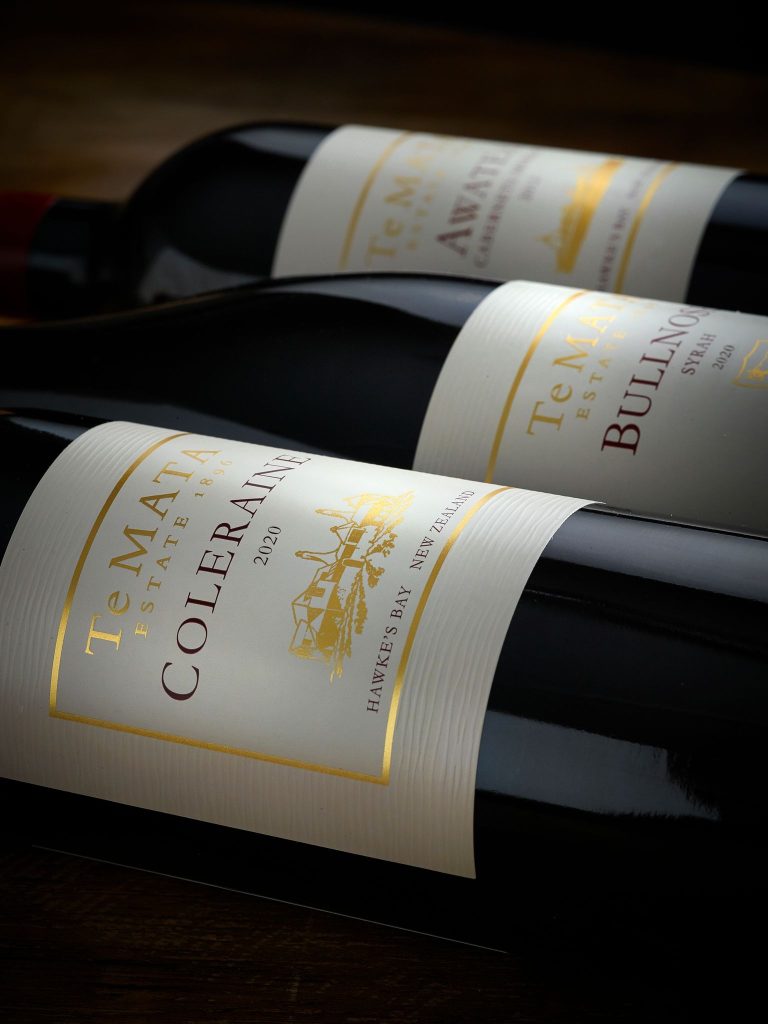 Why these 2020 vintages are so good
There are several reasons why 2020 was such a stellar year for Te Mata Estate. Firstly, it was a dry one, even by Hawke's Bay standards and at all the right times too which really helps! Phil Brodie, one of the senior winemakers at Te Mata Estate, described it as 'five months of continuous ripening in ideal conditions.' Exactly what any vintner would have dared to dream of with early season moisture followed by hot dry conditions to put flavour into the berries and keep all the unwanted greeblies like botrytis at bay. This lack of rain also meant Te Mata could put the water in only exactly when it was required – just as if they were following a recipe and not having to constantly compensate for outside interference.
But it wasn't just down to the luck of the draw weather-wise; the fact that Te Mata introduced a couple of innovations at the same time proved very serendipitous. One was their brand new fruit sorter which made a big difference in berry quality. Plus, Te Mata had also just unveiled their new red wine fermentation room, or cuverie, which had smaller holding tanks than normal. These smaller vessels allowed the winemakers greater precision in keeping all the wine to a consistent standard as larger tanks can have dark corners where things don't always quite go to plan. 
So can we expect the future vintages of Coleraine, Awatea and Bullnose to be as good?
While the latter two improvements are permanent, the weather in 2020 was a bit of an outlier and can't really be relied on to be replicated exactly again. This means that the Te Mata Estate 2020 vintages of Coleraine, Awatea and Bullnose are as good as it gets for the foreseeable future. Te Mata may get close to that level of perfection in future years, but realistically, without such perfect weather again there are no guarantees that they will be able to equal it. So the wine in this Te Mata Jewelbox really is a treasured collection worthy of the name. We really ought to be thanking Te Mata for holding back some of their priceless 2020 vintages for the Jewelbox as, once word got out about their quality, they started to disappear in a hurry.
Already the Coleraine in particular is almost gone so the Te Mata Estate Jewelbox may be your only chance now to sample these 2020 vintages before they disappear. I suggest you seize it – while you still have the chance!