Rotorua is a fantastic experience regardless of where you are choosing to rest your head at night, but everyone knows a great accommodation choice can turn a good trip into a great one. We want to spotlight one of the most lauded yet somehow under-the-radar spots to temporarily call home; Treetops Lodge & Estate, a truly spectacular lodge tucked away in amongst 2,500 acres of the lush native forest. 
Treetops Lodge & Estate is the pride and joy of Kiwi businessman, philanthropist and naturalist John Sax, who has created a space for visitors to escape the rat race and appreciate the natural splendor of the region in true tranquility. The estate offers a terrifically diverse selection of activities and experiences that allow you to soak in the beautiful sights and sounds of the area, with over 35 miles of trails to enjoy on two feet, two wheels, or even on horseback. The estate plays host to seven streams, four lakes and two gorgeous waterfalls, one of which accommodates a group of glow worms that create a fantastic visual spectacle as the sun sets.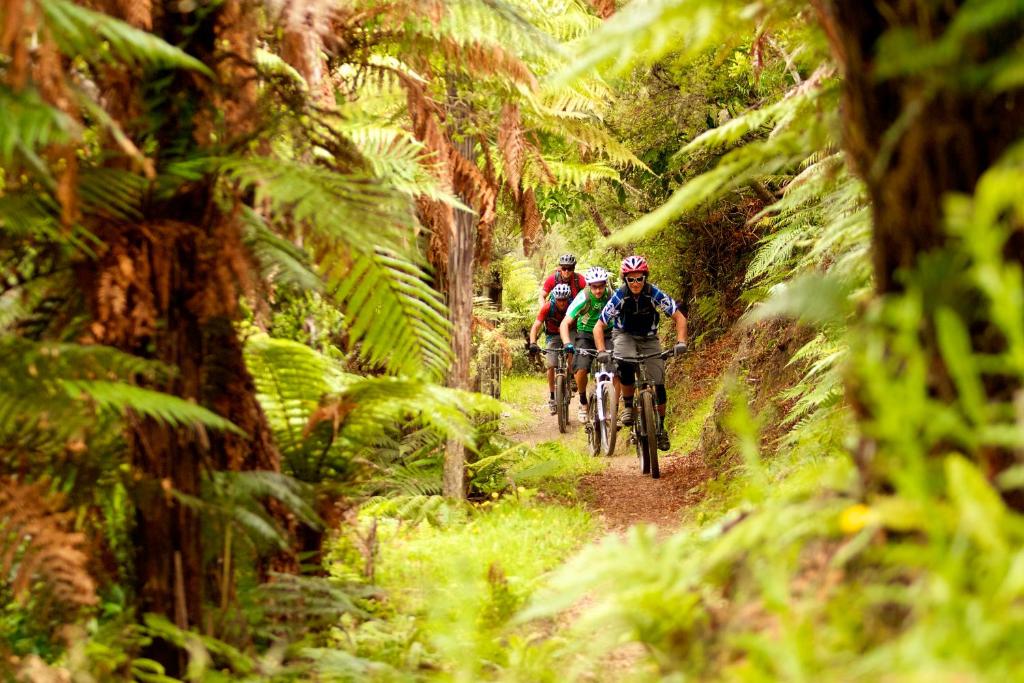 Beyond the opportunities to explore that the massive estate provides, Treetops's offers its own comprehensive spa, which offers a number of unique and authentic Maori ritual spa treatments, as well as a range of classic massage, bathing and facial options. There might not be a better spot in the country to relax and wind down than in Treetop's spa while taking in the idyllic scenery of the surrounding wildlife.  
And for those who can't go away without itching to get out on the links, the lodge sits right next to the Jack Nicklaus-designed Kinloch Golf Club, hosting one of the country's most highly-regarded 18 hole courses.  
The estate's restaurant prides itself on sourcing a significant portion of its produce from within its own borders (or Estate-to-Plate, if you will). Led by Head Chef Felipe Ponce, diners can enjoy a fine array of locally sourced fish (particularly trout, which is found in abundance in the estate's several streams) and game, prepared by a team of world-class chefs, along with a selection of premium wines from the extensive cellar.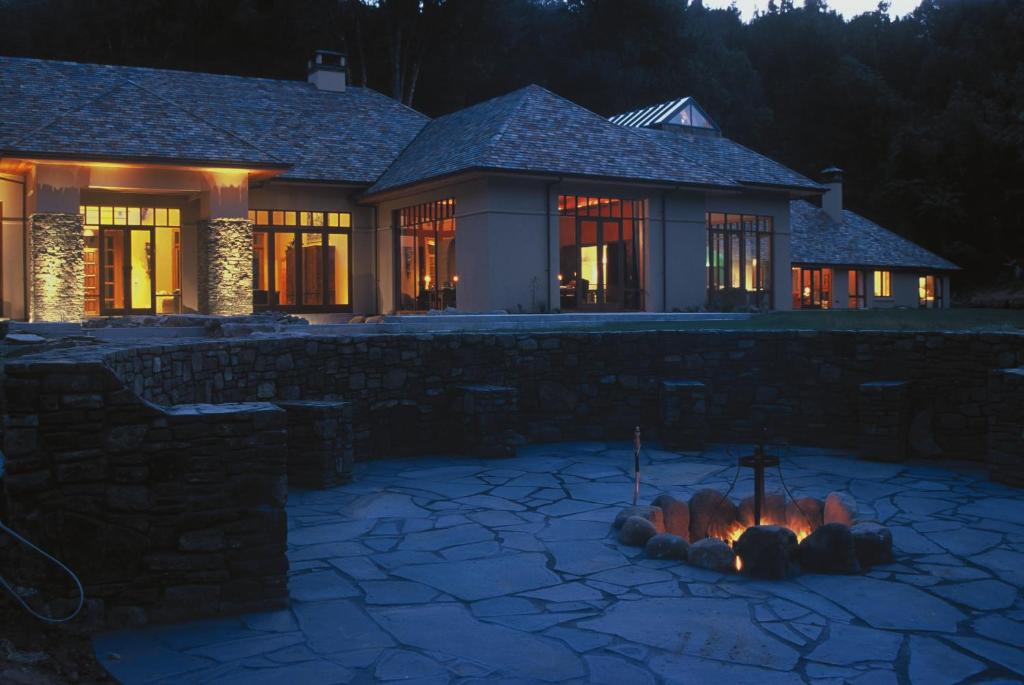 Sure, it's not your by-the-book Rotorua itinerary (I'm sorry to say there is no luge track on the estate), but based on all that's on offer, a week or weekend spent at Treetops Lodge & Estate might be the perfect getaway for anyone seeking a luxurious but authentic and wholesome natural escape in the Bay of Plenty region.  
All images courtesy of Treetops Lodge & Estate.