When it comes to EV, Tesla sucks all the oxygen out of the room. But quietly EV startup Rivian has rolled out its first customer vehicles from the factory, ready to be driven by early adopters.
In a tweet, CEO RJ Scaringe celebrated the big news, "After months of building pre-production vehicles, this morning our first customer vehicle drove off our production line in Normal!  Our team's collective efforts have made this moment possible. Can't wait to get these into the hands of our customers!"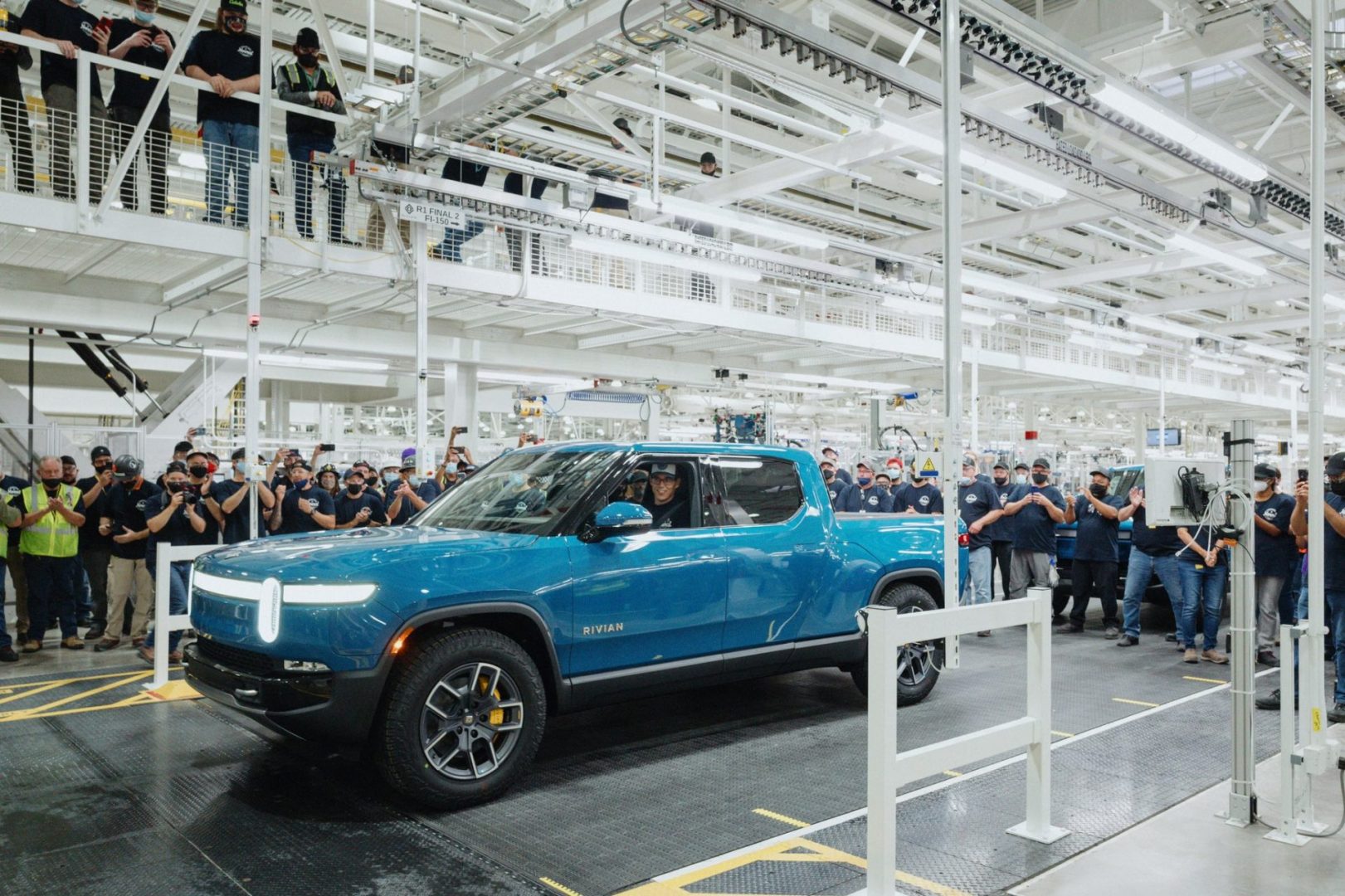 Rivian's R1T pickup RRP's for US$67,500 and has a range of 500km. By 2022 they expect to be delivering models that have a 640km range. Videos show off the truck driving through deep water (or about 3 feet) with no issues, and they have 14 inches of ground clearance to get over the roughest terrain. It can hit 100km/h in just 3 seconds and tow up to 5,000kg's. Careful though, apparently when you're pulling this much you can expect a 50% reduction in range.
Farmers can breath a sigh of relief knowing that electric pickups are finally starting to enter the market. The Tesla Cybertruck was pushed back to a 2022 delivery date, and GM isn't expected to have its EV's ready until later this year. Ford has it's own EV coming in the form of an electric F-150 expected out in 2022.
Rivian has managed to beat the other automakers to market, they've got a small window before everyone else catches up. Now's the time to capitalise as much as possible.