The gentle flutter of a butterfly's wing can change the course of history forever. At least that's the logic behind The Butterfly Effect – a pillar of Chaos Theory – where massive outcomes can be determined by the smallest details along the way, i.e.: how the tiny wind created by a butterfly's wings can have so many knock-on effects that a tropical storm could be the result. Truly one of the most inspirational and best-explained high concept mathematical theorems of all time!
Swiss luxury watch maker Jaeger-LeCoultre are certainly hoping for the same kind of maelstrom of sales for their, frankly, very styley Reverso watches. But rather than leave too much in the lap of the chaos gods Jaeger-LeCoultre have improved their odds of success immensely by joining forces with two of the hottest up-and-coming actors going around the US and UK film and television spheres right now; Nicholas Hoult and Anya Taylor-Joy. These two actors have already delivered massive Butterfly Effect-like success to several small or independent creative projects before and Jaeger-LeCoultre are confident they will do again.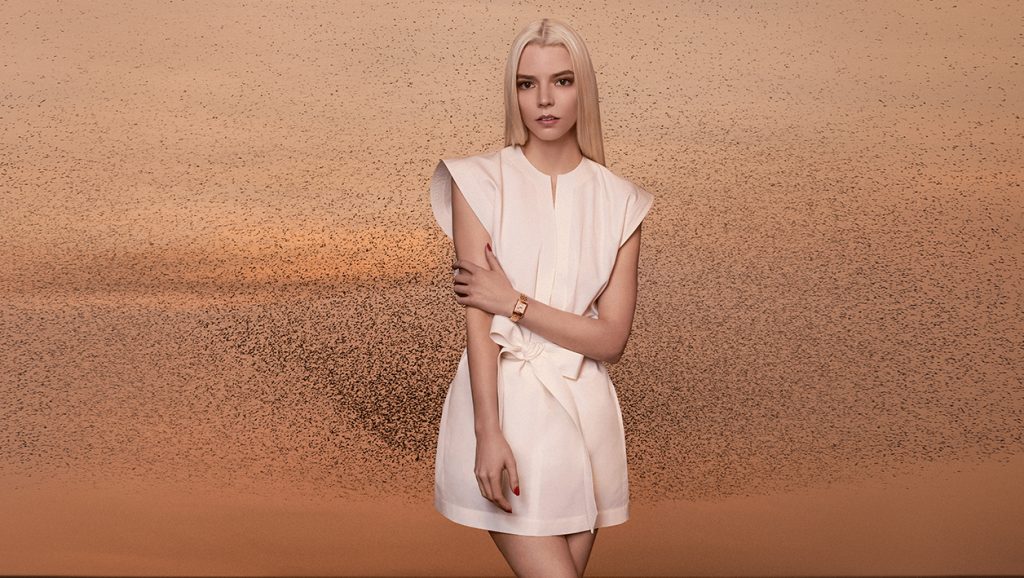 Anya of course had starred in the fifth and sixth seasons of everyone's favourite show Peaky Blinders but absolutely exploded into our collective consciousness a year or two ago with her magnetic performance in The Queen's Gambit miniseries, that completely took the world by storm. Since then she has gone on to yet more success with movies such as Last Night in Soho, The Northman and The Menu in which she worked with her Jaeger-LeCoultre Reverso stablemate Nicholas Hoult. 
Nicholas Hoult burst onto the scene as a child actor with his extremely memorable performance in the Hugh Grant vehicle About A Boy, then confirmed his quality in A Single Man and almost stole the show with his as the commune escapee Nux in Mad Max: Fury Road alongside his performances as Hank McCoy in the ever-popular X-Men franchise.
Both Anya and Nicholas now are now lending their talents as Brand Ambassadors for Jaeger-LeCoultre's by starring in a pair of videos dedicated to the Maison's Reverso watches. The campaign features the new Reverso Tribute Calendar in Pink Gold with Nicholas, while Anya is paired with the seductively feminine Reverso Duetto Small in Pink Gold.
Why 'Reverso'? Because they are reversable watches of course! As night follows day, the Reverso Tribute Calendar effortlessly switches from its classic Art Deco-style silver sunray-brushed dial, to a newly refined reverse-side dial, with a redesigned night & day indicator. While the Reverso Duetto Small features one heart with two different dials, with a day-to-night design featuring a classic side and a more flamboyant face that dazzles with diamond-set gadroons. Check out these beautiful watches – and the videos featuring the new Jaeger-LeCoultre Brand Ambassors here and, who knows, maybe you'll also hear the faint sound of gossamer wings flapping up a maelstrom!