Say the word 'sommelier' and we automatically think of a restauranteur with an extremely strong knowledge of wine. But in France, sommelier just means 'waiter' as they don't really separate food and wine, seeing them as all part of the same dining experience. 
A Master Sommelier, however, is something quite different as they have passed rigorous exams testing their knowledge of; the history, geography, soil and climate of a wine-producing region; the key towns, villages and vineyards there; the local wine attributes; winemaking techniques; organoleptic differences; best vintages and region-specific terminology used there. 
Seems excessive? Not really, as wine changes from grape to grape, soil to soil, climate to climate and year to year. Plus, culture also comes into the equation particularly in Continental Europe as they've been making and drinking wine there for millennia. For example; an oily white wine made in one small town in Italy has developed over hundreds of years to become the absolute perfect accompaniment to the oily fish the local fishermen bring in as the predominant food source for the villagers. Any tourist sampling that wine without also sampling a local fish dish at the same time will quite possibly be dumbfounded as to what the locals see in that oily damn hooch!
So for someone to go through the Herculean task of learning everything you need to know to become a Master Sommelier obviously means they have a love for wine, food and hospitality far beyond what many of us foodies can even imagine. There are only a few hundred of them scattered about the globe, and The Grove's Andrea Martinisi is one Sommelier currently working towards joining their ranks.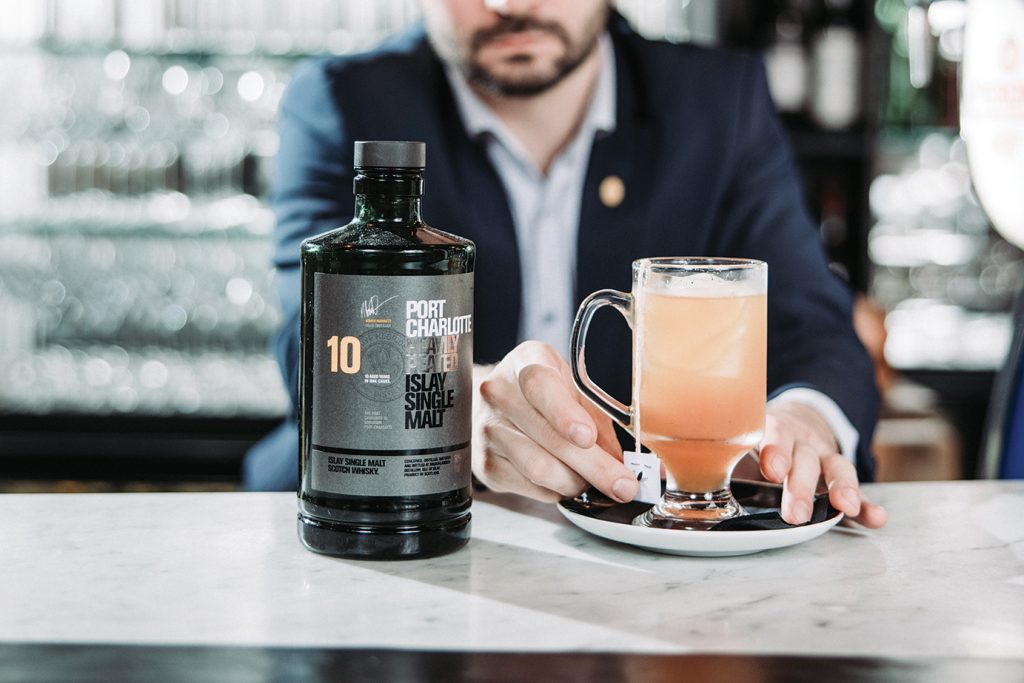 Originally from Brufa in Italy, Andrea has spent much of his career working in Michelin Star restaurants in England – including the legendary Heston Blumenthal's Fat Duck – and is quite possibly the highest ranked sommelier to ever set foot on our soil, finishing 14th at his most recent world championship. He also won the New Zealand Sommelier of the Year 2021. While Andrea finds the constant study hard, "I have been studying many years and I am still studying!", he realises its value in these ever-changing times; "We live in a moment when globalisation has brought so much to the hospitality industry. Wine is made everywhere in the world; you can get ingredients from anywhere in the world." This expanding availability makes for greater choice for us the guests, but it also means he has a lot more work to stay on top of the knowledge as he is our guide to the new culinary worlds we are about to enter as "a sommelier is trained to understand flavour, not just in wine but in food, spirits, cocktails, everything."
But Andrea is made for the role, with his love for all things culinary seeing him even consider becoming a chef early on in his career before discovering that he was happier dealing with guests than working in a kitchen environment. Because that is the other side of being a sommelier which doesn't appear in the textbooks – the ability to mingle easily with the public – as they are often the face of the restaurant. And Andrea is truly a master at this side of the job. Naturally charming, he genuinely gets excited in demonstrating how a cocktail is made; will sit down and share a wine with guests; and can converse easily in any subject you can imagine. But all with a master purpose in mind; "Our job is to go to the tables and make sure the guests have a wonderful experience dining with us. We have to earn the guests' trust because we are taking them often to places they have not been to before in the wine match or food-tasting menu."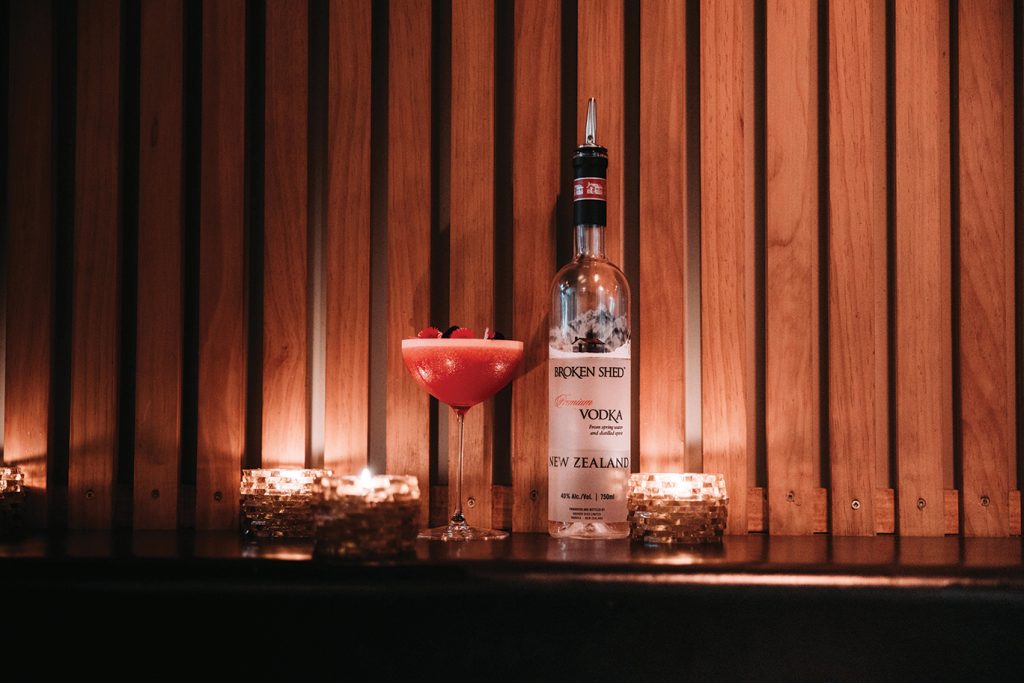 For a profession as old as a sommelier, you'd be excused for thinking that everything had been worked out long ago and there was little new or daring left to experiment with either wine or food. But Andrea doesn't see it that way, "Sure, there are some traditional pairings of food and wine – you know, you can match oysters and champagne, that's easy!" Andrea says there is nothing wrong with those classical pairings and that there are some baked-in rules that must be followed: "Fat needs to be matched with tannins – but that is not an opinion thing, it is a chemical thing. Tannins combine with proteins." But once all the 'I's are dotted and the 't's crossed, there is room to think outside the box and try to find the same flavours with something different: "The job of the wine match is not to balance the food but to elevate the dish. To enhance its flavour and make one plus one equal three. When you choose the right wine, you highlight some elements of the dish and the dish will also highlight some elements in the wine that you would not have been aware of before."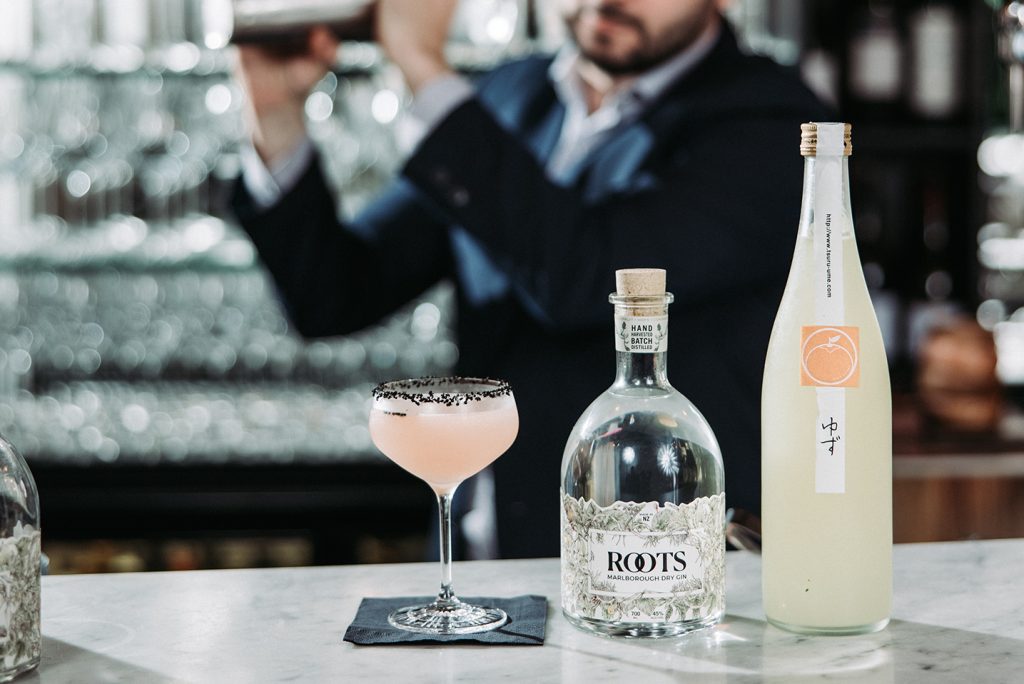 Andrea is also aware that not every guest is the same too; "I like to adapt to the guests that come in. So, in winter, when we have 90% Kiwis, I would like to do something more international. In summer, before Covid, we would have lots of tourists so I offer them mainly New Zealand wines. So a French person would be here and like to try New Zealand wine. Why just give them what they already know?"
As I was about to leave, I asked Andrea what it was like working with Heston. He smiled and said; "it was amazing. He used us front of house types as guinea pigs for whatever he was dreaming up. I loved it." And that about sums up Andrea, he's always up for trying out something new.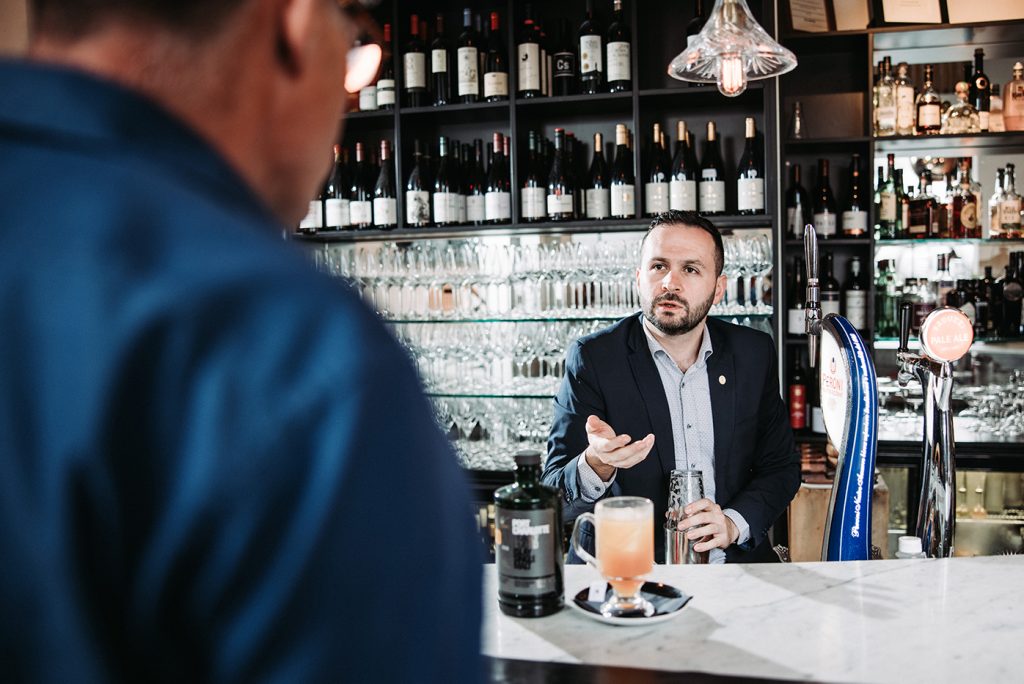 Experience Andrea's impeccable hospitality for yourself by booking a table at The Grove now.