Zegna's new collection reflects their newly rebranded visual identity "our road". The road in question is a real place, winding through the mountains of northern Italy crossing Oasi Zegna the free access natural territory of Piedmont.
The collection gently assesses what a contemporary style should look and feel like: functional and individual, comfortable yet not conformist, appropriate indoors as much as it is outdoors.
Dense fabrics are used with an organic colour selection of muted tones. gabardine, scuba wool, technical silk, wool denim and the newly created Oasi Cashmere define the textures of layered looks that blend light notes of salt, frost white and slate grey with deep notes of ebony black and mahogany brown. The solidity of the designs are interrupted by a tie-dye and jacquard stripe.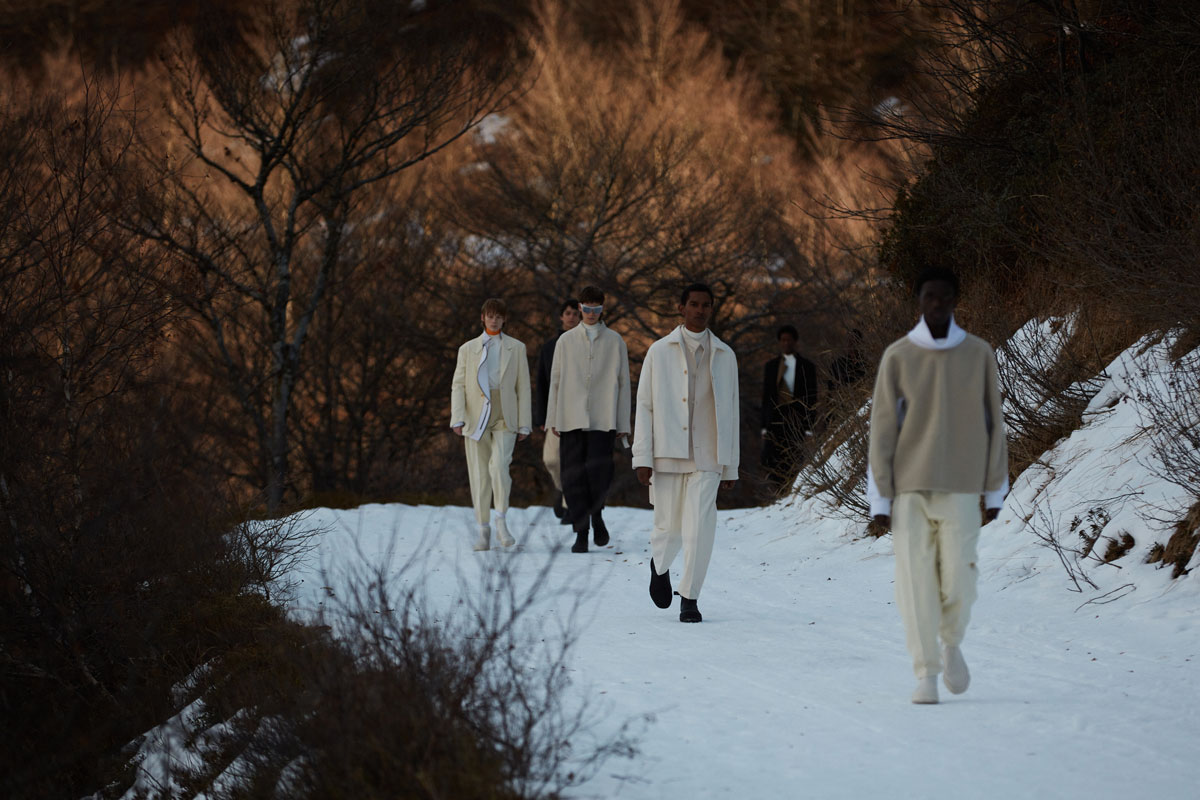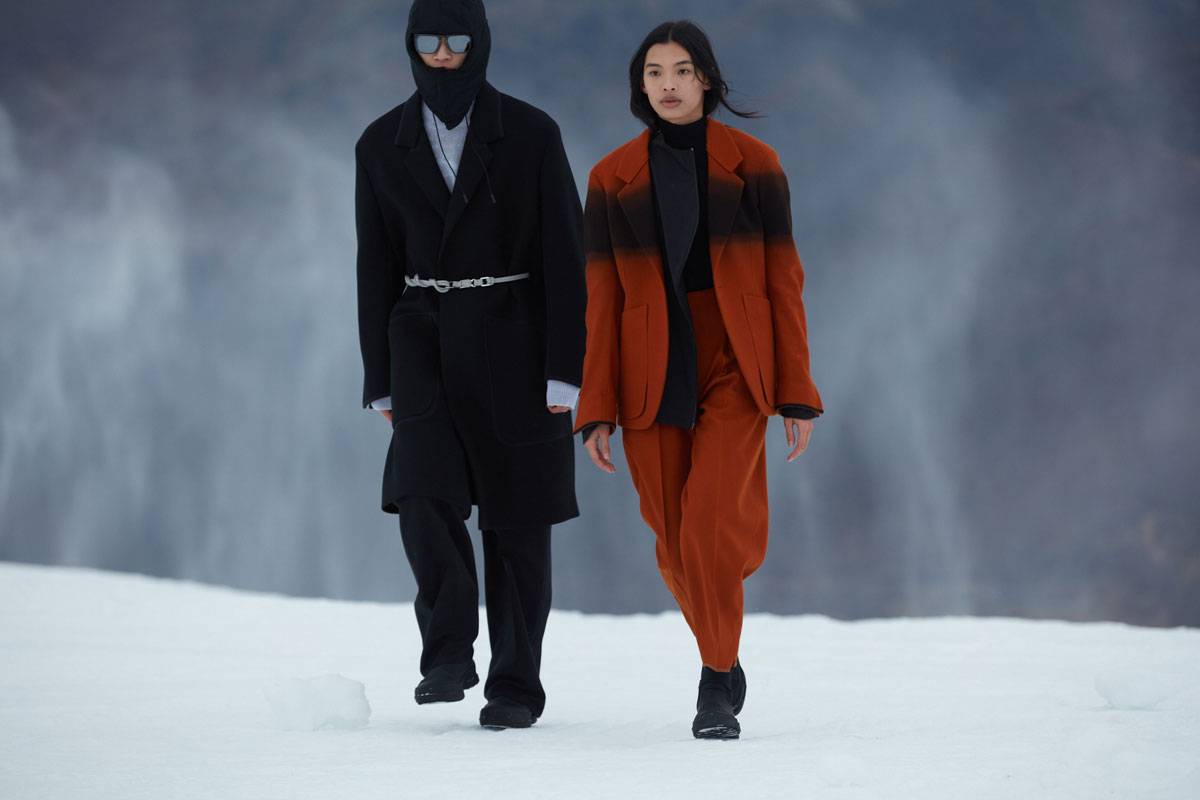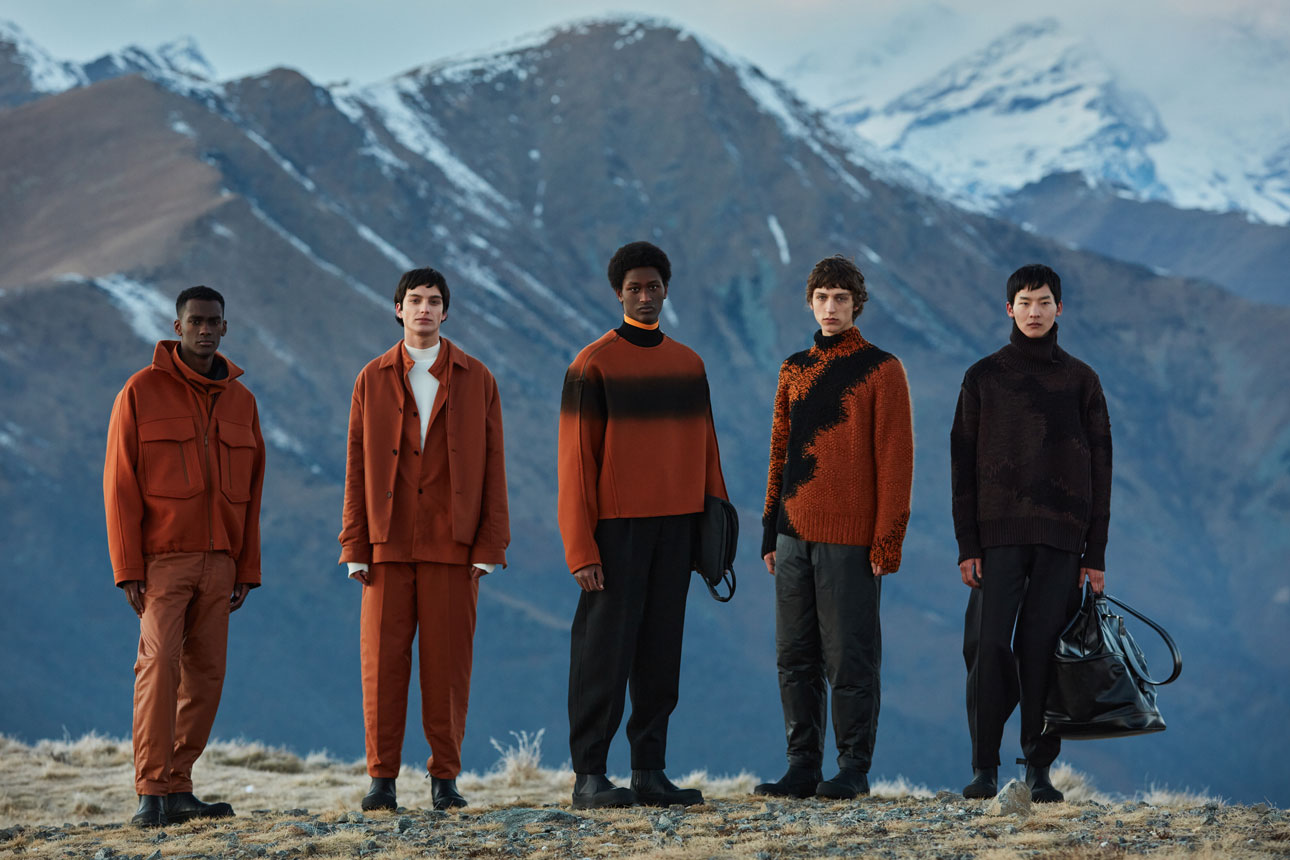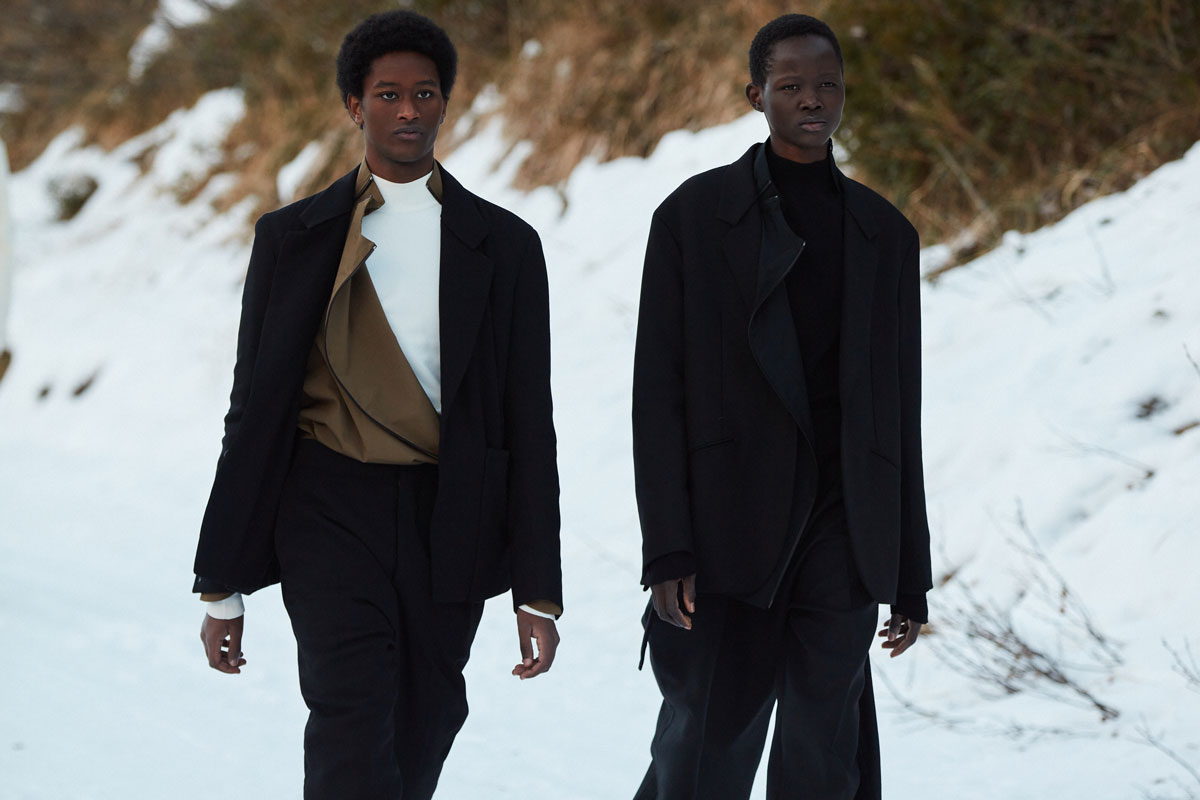 "I keep looking at the world through the Zegna lens. The reality we live in today requires adaptability; it asks us all to be fluid. Translating this idea into clothing means building a language of shapes and textures that grows and consolidates over time, matching the needs of the moment. The notion of the hybrid is one I keep exploring, because there's progress in erasing staid categories", says Alessandro.
Zegna has found its road, and it looks great.