M2 contributor and General Manager of Angel Delivery Grace Kreft has seen it all as a business owner and has lived to tell the tale. What keeps her going is her 'why'; The motivating factors that keep her pushing through the constant challenges that the business world throws at her. While these factors are constantly evolving, one thing remains the same; the drive to get out of bed every morning and ensure her business is the absolute best that it can be. Grace Kreft breaks down some of the most crucial lessons she has learned along the way that you can apply to your own business, ensuring no matter what the world throws at you, you too never lose sight of your 'why'. 
When my store manager quit via email while she was on holiday in Thailand. When a customer said I needed to get a grasp of the English language and the use of baking powder. When cashflow ran tight over Christmas, and I had to arrange emergency funding from the bach in Taupō. When the Council added 20 working days to our building consent process the day before we opened our cake shop. 
It's safe to say owning a small bakery business came with its fair share of moments that saw me pulling my hair out and screeching "why do I put myself through this?!" (truth be told, with a fair few more expletives). 
Having been the voice behind the Pep Talk Podcast for a year and a half now, chatting all things business with over 50 incredible New Zealand founders, I can't remember a Pep Talk chat where this question hasn't come up in one way or another. 
From Roman at Fix and Fogg leaving his legal career to make peanut butter in a bowls club kitchen, to the team at Dignity working towards period equality, and Stacia from Lily Bee Wrap giving people the opportunity to do good in the world. 
No matter what business you find yourself in, or where you are in your business journey, being crystal clear on why you're doing what you're doing is vital. But it isn't always easy to keep that in sight when the going gets tough. The time will come when you too are screeching "why do I put myself through this?!", and if you don't know the answer, you may well give up then and there. 
It doesn't really matter what that "why" is – it's personal to you. From my Pep Talk chats, I know there are some common threads: Being the master of your own destiny. Championing a social cause. Being your own boss. Setting your own hours. Satisfaction. Flexibility. Passion. Fun. 
When I started my bakery business, my "why" at the beginning was twofold. One, I wanted to do what I loved (aka baking) for my job, and two, I wanted to be my own boss. I also wanted to wear PJs to work, but I didn't put that bit in the business plan! I knew I'd made it when a courier came to the door and asked "Are you wearing pajamas?!" (for the record, they were clearly lounge pants). 
A little down the road my "why" changed a bit. When you do anything that is your passion for your job, you're bound to lose a little of the sparkle along the way – the 'doing what I love' part was not as strong after I iced the millionth cupcake. Even cupcakes aren't so cute after you've piped that many! 
Luckily by then I had unearthed a passion for business, marketing, brand, and strategy, so I was still driven by doing what I loved for my job, just the actual 'what' had changed a little along the way. 
So when we lose sight of why we're in it – when we're knee deep in those hair pulling moments – how on earth do we get back to our "why", the reason we started this crazy old journey in the first place?!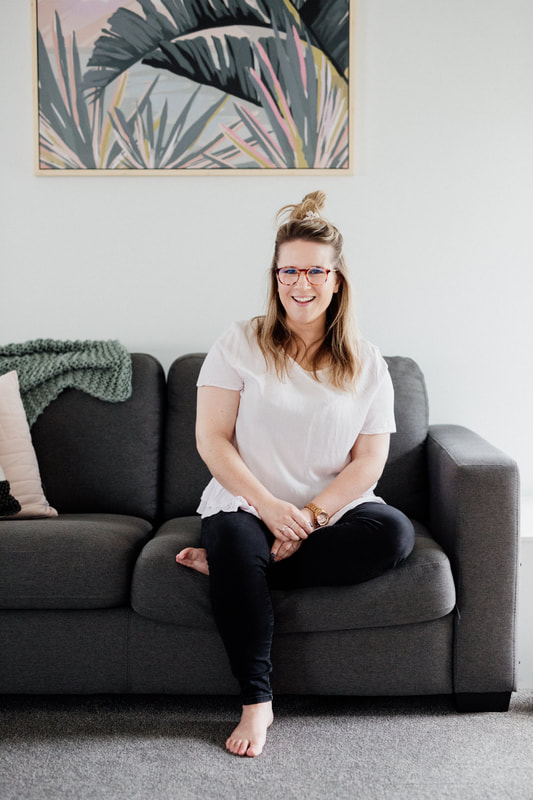 Here's what I've learnt along the way:  
Buy yourself some time and headspace.  
There's a lot to be said for trading a little bit of money for your sanity. Outsource the parts of your business that make you pull your hair out.  
For me, that was finances. The first year of my business, I did all the accounting myself on an Excel spreadsheet and it nearly killed me. So that was where I started – outsourcing to Xero and an accountant. For you, it might be customer service (get a VA on board), or production (find a contract manufacturer). 
Get smart with the tools you use.  
Sorry to sound like a boomer with their first iPhone here, but the internet is bloody great isn't it? So why aren't you using it? There's a tool for pretty much everything up there in the cloud, and it can make your life so much easier and buy you so much time. Accounting, inventory management, payroll, pricing, rosters, timesheets, receipts… you get the picture. 
Look after yourself.  
It can be tempting to push yourself and throw everything into your business. It kind of feels like you're "cheating" if you take a break, trust me I know. That's hustle culture 101. Don't get me wrong, I value hard work and dedication – but just remember you are no good to anybody if you are burnt out and unhealthy. You are the golden goose in your business, you need to look after your wellbeing and invest in yourself – so you can keep laying those golden eggs! 
Give that a whirl and let me know how you get on, OK? And next time a customer emails you with some constructive "feedback", pour yourself a glass of wine and cheers to a little less hair pulling along the way! 
Grace Kreft is the Managing Director of Angel Delivery, creating beautiful gifts of freshly made food delivered nationwide, and, host of the Pep Talk Podcast, where she delivers short pep talks on topics in life, business and career that we could all do with a little pep talk on.