Since first picking up a camera at 14, Rotorua local, Graeme Murray, has made a world renowned career out of photography. From portraiture to still life, from action to landscape photography, from ocean to mountain to studio, Murray's work inspires the world. And he does a lot of it from his base in Rotorua which gives him access to some of the best adventure sports in the world when he takes a break from behind the lens.
Photography by Graeme Murray.
What does it take to be selected as one of the 200 best advertising photographers in the world?
It's something I never really chased before, even though I know the advertising world well. I just got a call one day out of the blue from Austria. You can't apply for it, you just get invited. I know there's a bunch of Kiwis in there as well, mainly from Auckland. You just submit a selection of stuff for the categories and then off you go, and then you get either selected or you don't. 
What do you think it is about your work that touches that level?
I think I just do what I feel is right for me. The stuff I like shooting, I hope the passion comes through in my work. I think you just be who you are and you do what you want to do and you try to keep it high quality, then hopefully someone eventually notices you. 
Looking at your bio, you've got a lot going on; cinematography, mountain biking, surfing. How does it all fit together? How does your life work?
Since I was little, I always admired that way of life; the outdoors, adventure, that creative side. I've always set my life up for that route, but also letting it develop as well. If you go back and hear the true story, you'll understand why now I put a lot of time into my lifestyle as well, because I worked so hard on audiovisual production and TV to the point where I didn't get to play as much. 
And then when you start a business, you want to enjoy life, as well as work hard. Now, in between working hard, I need to go out mountain biking, I need to get in the ocean, I need to feel like life is good and then I can work harder. 
It's not a chore for me to go and do those things, it actually gives me energy. It's just a good feeling.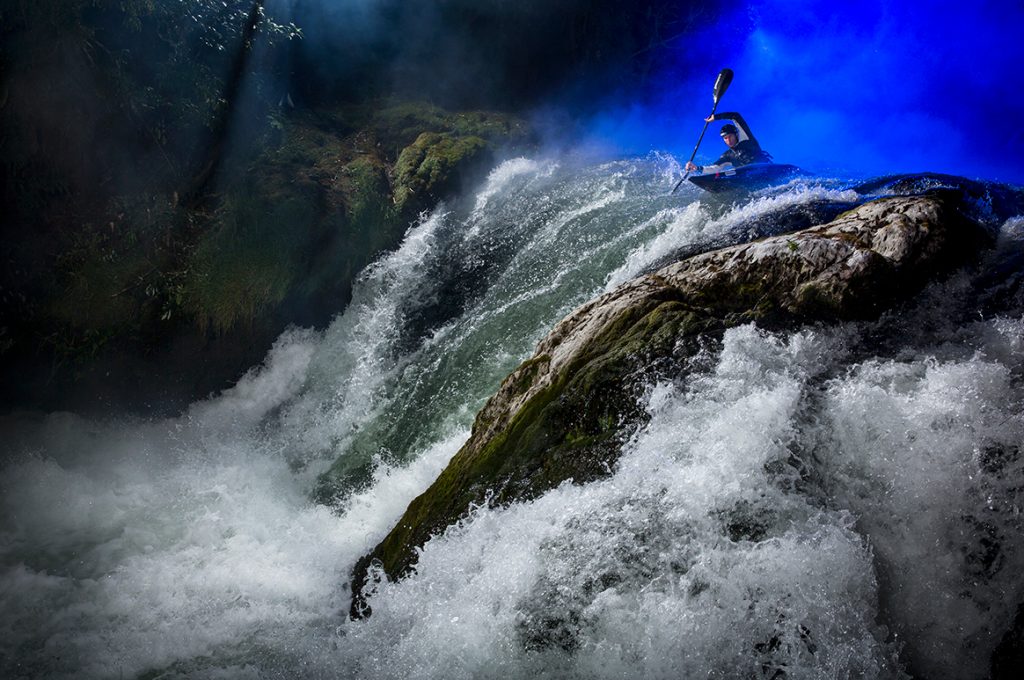 So you went into your own business and you're now able to find a bit of balance. Are you compromising the business side at all, or is having a balance able to feed that?
You don't spend all your time outdoors, you're constantly thinking about the business. Anyone who's trying to make something successful is constantly thinking about it, you don't really switch off from it. There's a compromise with me living out of Auckland for sure, I miss out on some work because I'm not there. 
But at the same time, I have a different quality of life. It's got a plus and minus, like the creative world. Life is this crazy journey of up and down. But when you're younger, you spend a lot of time constantly on that goal setting, 'I want to do this, I want to achieve, I want to get to this place'. And so you chase it and chase it. And then suddenly you realise you haven't spent as much time playing, enjoying. 
Even though I was in that world where I shot all these people doing these crazy things, Red Bull work and all that, but they're the ones jumping off cliffs. So I'd have to come home and go for a ride or get in the ocean just to feel part of that. 
It's definitely a crazy existence in terms of fighting business, survival, creativity, goal setting, and also goals in life to make sure you enjoy life along the way.
It's interesting that you talk about the compromise of working outside of Auckland as well, but I imagine if you're really focused on adventure and sport, photography, there's probably aspects to Rotorua that work well with that, right?
Yeah, however I concentrate now on the advertising world. If we break it down, the adventure world likes getting people to do stuff for nothing because it's glamorous. I'm a businessman and then a creative first. Combining those worlds can be hard if you're not smart or if you're younger and you don't understand it. 
That world looks really glamorous, but there's not lots of money in it at the moment. All these companies are making lots of money because no one can do anything except for adventure, activities and all that. 
I have to go to Auckland a lot to chase advertising work, that's where you make your money. It's all about clients and whatever job they're doing and I'm capable of doing, I'll do it. I don't like to be known as the adventure guy or the sport guy – I've also shot two cookbooks. 
I can tune a studio and light that. I can shoot base jumping, but I understand the feeling of base jumping and how you should show that. I understand the feeling of motorsport and how you should show that. That just comes down to knowing the subjects and your audience. 
Rotorua is good for me to do a lot of my personal work, which helps to promote mountain biking in this town. I love that. But you get pigeonholed quite easily. I just did the All Black campaign or I did that Vodafone shoot, but they don't see that and just see you as 'that guy'. But when you shoot for Red Bull for 20 years, then you can see why you can get a reputation. But it's all part of the fun.
Amazing people in the creative industry have been moving out of Auckland into other parts of the country, maybe because of house prices or lifestyle. Have you noticed that things are spreading out a little bit?
A hundred percent. I trained in professional photography in Wellington way back. I came out and there's no jobs, no one gives you a job, you'd be an assistant, do your own thing, but you have to work your way into it. 
I fell into audiovisual production by accident and that was amazing. I got a job down here in Rotorua, producing some of the biggest audiovisual production shows in New Zealand. So I learned about agencies and budgets and marketing. Unbelievable, but it killed me because I worked lots of hours. 
Back then, you'd live in hotels around New Zealand, America, Australia, the Pacific Islands. You'd constantly hear, 'Where do you live? Rotorua? Oh, no one's any good from down there'. And you'd be like, 'Excuse me, we just created 3D glasses before people were even thinking about 3D glasses'.
There was a constant battle of, 'How can you be any good?' and 'No one does anything below the Bombays that is any good'. It was quite entertaining listening to it. And then it gets to the point where it doesn't matter. And then people will go, 'Whoa, what's going on?' They'd get intrigued.
To be honest, I think the thing that's shifted a lot of people is the cost of living in Auckland and around New Zealand, but also things like the mountain biking here, it's become a lifestyle thing. People want to do it and it's so popular. There's definitely a massive shift, now that it's easy to work remotely. The equipment you can buy now and what you can produce with a laptop and a little camera is incredible. 
It's more the contacts or the budgets that you don't have in this little area. But there's definitely a big shift there, which is good.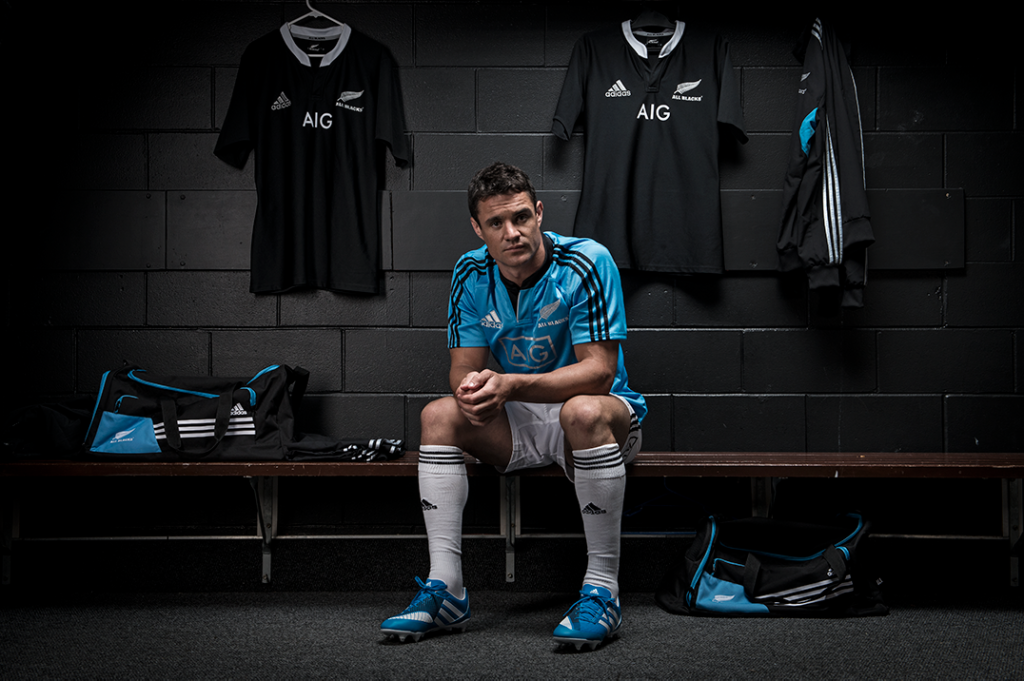 Being in a smaller centre, does that help with potential collaboration and networking? You'll pretty soon have a pretty amazing bunch of people to collaborate with all with the same mindset.
Down here, it's more about relationships, the lifestyle, the fun and supporting each other like a big community. Knowing tourism operators, they know people. It's quite friendly and everyone knows each other, so that's really cool. 
But in terms of the big jobs, you still want to have that relationship with someone in Auckland. But then I co-lab with mates who are in video production in the Mount [Maunganui] and they've worked in TV around the country but they live over there. 
Say if you do a project like a small video production, you can just, 'Hey, you want to film this, I'll do photos and I'll direct. Can you just make some graphics?' And it's all just done across the internet.
You're not trying to be an agency, you're just making content. So there's still a trade-off between big agency work and direct small client work, but you don't have to make as much when you're down here. 
I think in this town, it's definitely more community based.
We have the ability to do some pretty cool stuff from this part of the world and service the rest of the world. Have you started to notice that that's shifted as well?
I think the lockdowns have brought to people's attention what the internet does for people; they can work from home, they can create. I just did a shoot that we're meant to do in Auckland that got canceled. How can we save it? We managed to courier some products, did a Zoom call, I shot it, and the internet-based selects were done via Australia. Then the high res photos go to the agency, they do all the work and it's done. 
No one knows where I shot stuff and they don't need to know that, but it's the final result. I like that because it's the final result versus a specific place or name dropping. I think that the lockdown world has brought into the fact that you can work from all over the place if you've got good people you're connected to. 
That also comes from meeting those people in the first place and they trust you. The delivery of stuff is faster, it's better quality. But it's never phased me because of my background in technology, audiovisual production days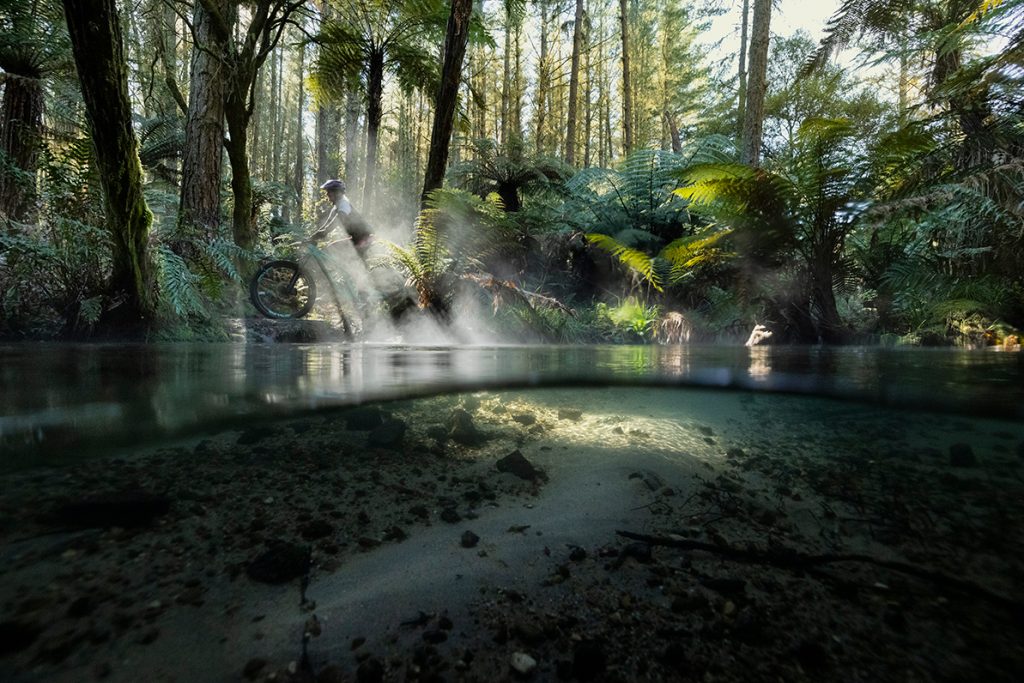 Is there a balance between the ambition that you have and the lifestyle that you want as well? 
Oh, a hundred percent. But building an empire hasn't really been my thing, it's more about the creativity side. I've always gone down that track. I work really hard to the point where I will get exhausted, and then I have to find that balance again. 
This perfect balance symbiosis doesn't quite exist for me. July was busy, you've got five things going on. But by the end of July, you don't realise how exhausted you got. So that's no longer a balance, that's just getting everything done. You could be in Auckland, you could be anywhere. It doesn't really matter cause you're still travelling everywhere. 
I don't like my life to be boring. I like the extreme, because my life's been about crazy highs and crazy lows. You don't want the lows, but they sort of come after highs. I've always chased these highs. I'm not into this perfectly balanced thing, I don't have a time schedule so much. 
Some people call it balance by fitting in a ride somewhere. I just call that a necessity of being who I am. I need that feeling for me to feel good to go at 110% all the time. 
What actually was the trigger to leave the safety of being employed and go out on your own?
I once went four and a half days without sleep, working for someone back in the day. The employer would probably have gone to prison for that now. That was the old days, there's a lot of that going on. We used to do hundred-hour weeks, we use to do three months with two hours sleep a night. It was that audiovisual production game. 
It literally wore me out, but I did eight years of it. Incredible life, not a lifestyle. And then I fell into TV production and then I was just exhausted. And I just thought, I can't deal with this anymore. I'm done, I'm going snowboarding.
I came back from six weeks away in America and Canada and I was like, I can't work for anyone. I can't be put into a situation right now where they're making all the money and I'm doing a hundred-hour weeks. I did like three lifetimes' worth of work in eight years, it's insane. It's really hard to explain. 
I just came back and said, I can't work for someone. I wanted to be a photographer again, but I didn't actually make a plan. The phone just rang and someone asked me to do a job. From that day until now, the phone hasn't stopped. But I think my brain just switched and said, 'Okay, this feels good and I know I can do this'.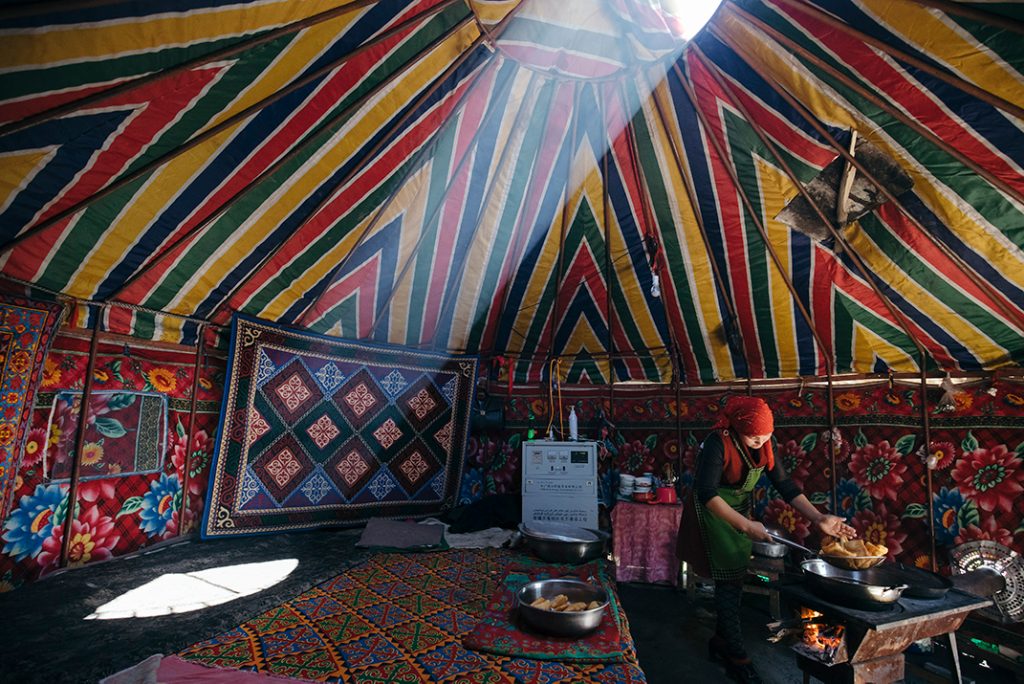 Do you feel like you are part of something bigger as well in terms of taking amazing moments or a concept or an idea to an audience?
I do now, because you get comments on social media, and that's rare for me because then I know I'm doing the right thing. When you start out, you're kind of lost. You want to go down that track, so you go down that track, but you don't know who it touches. Even if a kid just goes, 'Your photos made me want to be a photographer'. That's pretty rad.
What advice would you have for anyone who's working away on their passion but is maybe in a bit of a rut?
Don't give up. If you think it's right in your head and it's good, it will eventually lead somewhere positive. There'll be lots of highs and lows. And there'll be times you want to quit, but if you just keep doing it, you'll eventually get there. 
Just keep trying, keep creating for yourself. I think that's a massive thing. Keep creating and creating for yourself, try not to please everyone in what you do. There'll be times when no one will believe in you at all. No one will believe in anything you do, but your style will get polished, and then you'll get noticed.