For a long time in Aotearoa, we have been able to boast about our reputation as one of the world's cleanest and greenest nations. The idea of 'being a tidy Kiwi' and taking pride in our beautiful natural environment is so much a part of the national identity, we've practically become synonyms with those two terms. However, that reputation has rightfully come into question in recent years due to some troubling statistics, specifically related to our levels of pollution in our waterways and on our coastline. If we are to maintain our clean, green identity through the ongoing decades, a lot of the credit will need to be placed at the feet non-profit organisations, who work tirelessly and are committed to fixing the damage that has been done. 
One organisation leading the way in this area is Sea Cleaners, a North Island-based non-profit that has been putting in the hard yards cleaning waterways for almost two decades. Sea Cleaners has made its mission to clean our waterways by removing one piece of litter at a time, as well as seeking to educate Kiwis about how their waste disposal habits affect the natural environment they get to enjoy. One of most important figures involved with Sea Cleaners is Captain Hayden Smith. Smith has worked as a contractor for the Watercare Harbour Clean-Up Trust for over 15 years and is the founder of commercial marine litter collection in Auckland. His drive to cleaning up our waterways was sparked after experiencing the seriousness of the situation firsthand as adventure touring guide, where during his kayaking tours he was constantly confronted by the disturbing levels of litter in our waterways.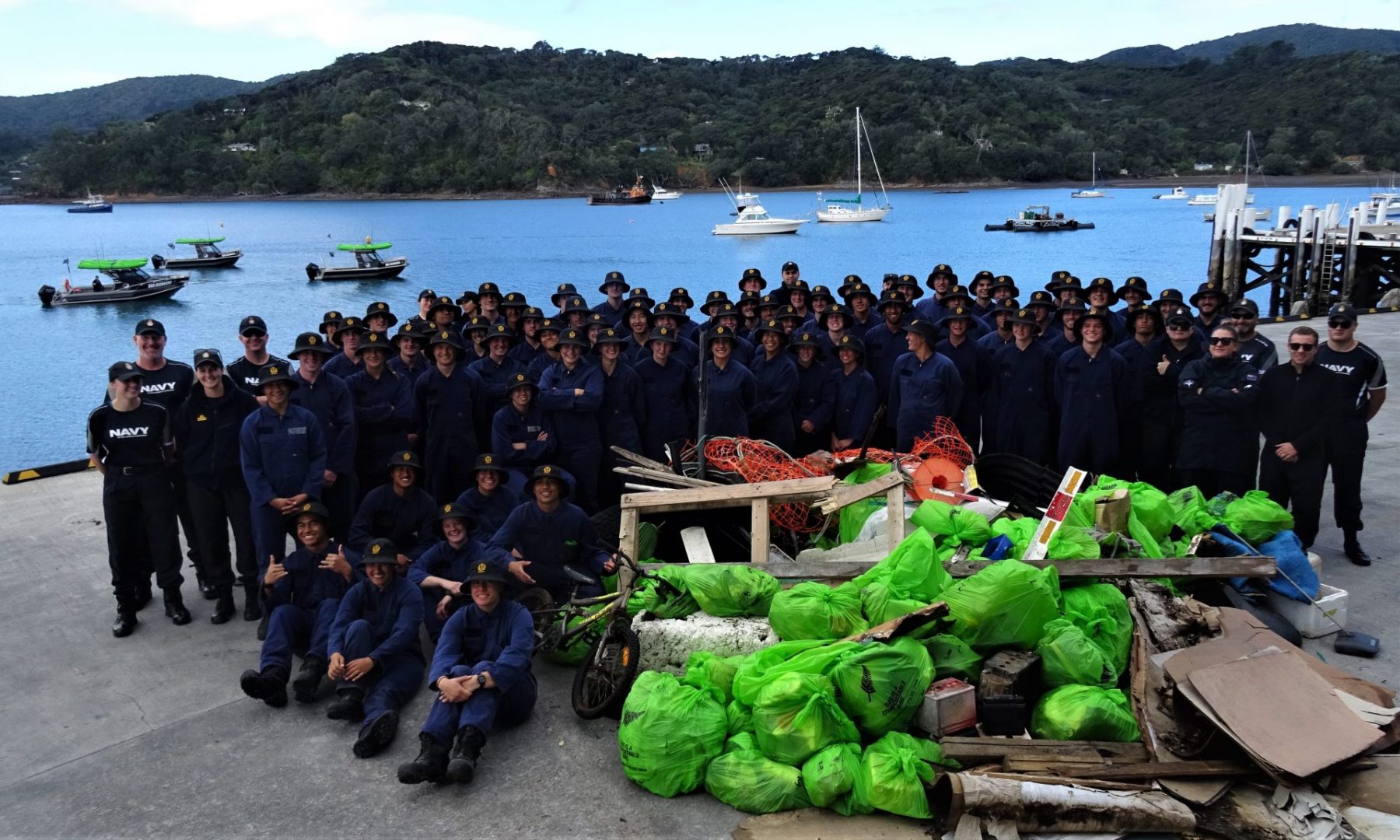 As one of the organisation key trustees, Smith has overseen and coordinated several ambitious and incredibly impactful cleanup projects which have resulted in the removal of over 10.4 million litres of litter from the Waitemata Harbour and its surrounding areas (enough to fill roughly 325 shipping containers). Through a partnership with The Coca Cola Foundation, Smith and Sea Cleaners have been able to put their work into overdrive in the last few years, taking their small fleet of four boats out onto the water five days a week. It is estimated that they will have removed an around 4.8 million pieces of litter in this calendar year by the time 2022 rolls around. Smith also conducted and led a trip to Hawaii with a group of volunteers in 2018, expanding the efforts to clean up the Pacific Ocean to our neighbouring islands.  
Smith has received multiple accolades for his dedicated work, including being named as a Local Hero Medallist at the New Zealander of The Year awards in 2011, as well Kiwibank New Zealand Local Hero of the Year in 2017. We at M2 are delighted to have the pleasure of including Hayden Smith as one of the nine speakers at our upcoming M2 Summit in October.
If you'd like to hear Captain Hayden Smith speak, alongside eight other inspiring entrepreneurs and innovative leaders at the M2 Summit , visit M2Summit.com for more info and tickets.
Images courtesy of Sea Cleaners.