'Rapid Antigen, Lucira or PCR – which is the better nasopharyngeal test?'
Only a global pandemic dragging on for over two years could possibly bring such normally obscure health thoughts to our minds, yet this is what we find ourselves worrying about alongside our current concerns about travel with flaky borders and a majority of hotel beds requisitioned for quarantine duty.
But it all hasn't been bad news. Like war time, pandemic time has meant that many innovations that would normally inch through red tape for years before seeing the light of the market, have been actively encouraged to blossom relatively unhindered. We've seen that in particular with off-site working – previously the envied perk of the freelancer, but now far more tolerated across the board. Simply because employers have had no choice, it was either open a Zoom or Google Meet account or shut down your business completely.
The healthcare sector is another who has benefited enormously from a releasing of the usual heavy chains of proof in research and testing as the scarcely believable pace of the Covid vaccine development, approval, manufacture and roll-out has shown over the last year or so. But it isn't just Covid-related products that have benefitted, the following is a list of hot medical breakthroughs that probably would have been green-lighted eventually – but, thanks to the current mood of tolerance for novelty in medicine, have had their gestation periods shortened by years, if not decades:
THE TRICORDER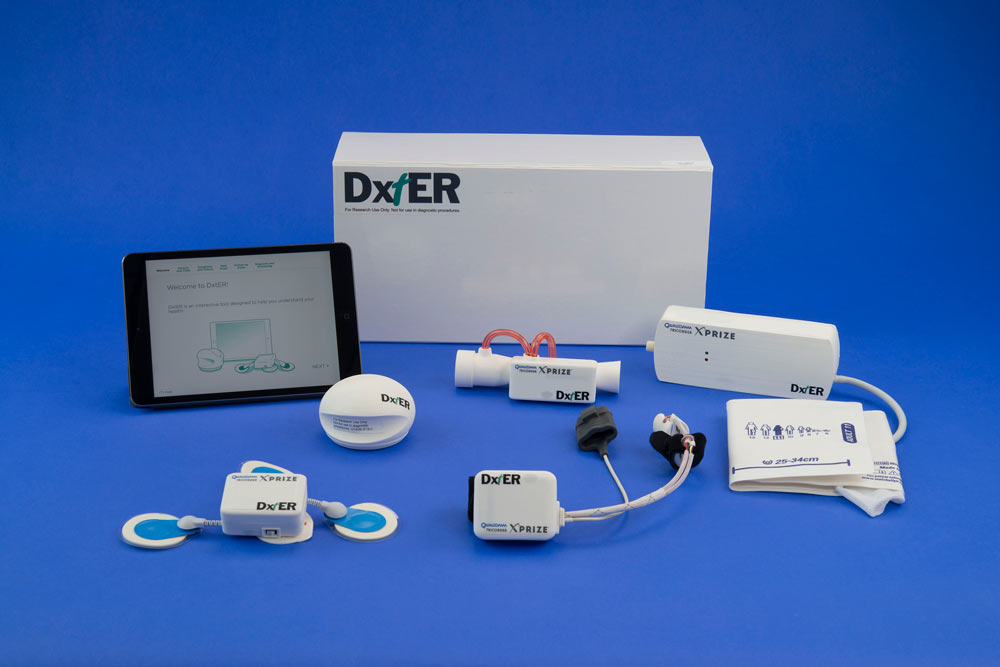 Over fifty years ago Star Trek's Dr 'Bones' McCoy had a nifty hand-held device called a tricorder that allowed him to scan a patient by simply waving it around over them. The tricorder could monitor all the vital organs' operations, detect any malicious intruding organisms and even use its vast memory banks to diagnose a treatment.
Such a cool device! What a pity it only ever existed in the imagination of the Star Trek writers – although the Tricorder is getting ever closer to becoming a reality!
Much of the technology needed to make one has long been available, the difficulty has been in removing the need to take blood samples – a fundamental in medical diagnostics. But the massive improvements in sensor technology in recent years has moved the tricorder from being a science fiction dream into being at the cusp of a mass-produced reality.
Already the DxtER tricorder from Basil Leaf is out there which can be used by a patient to scan themselves at home without needing any medical training. The DxtER uses existing health data and runs the patient's scans against 34 different conditions including tuberculosis and diabetes. It can't cure any of the conditions by itself but it could sure beat cooling your heels in your doctor's waiting room wondering what the hell is wrong with you!
CRISPR
If you've used Photoshop to 'smarten up' your appearance for your various social media presences, then you'll be able to understand CRISPR no worries. Except this smartening up is off-line and permanent.
CRISPR or "Clusters of Regularly Interspaced Short Palindromic Repeats" is a genome editing technology that allows scientists to manage human, plant or animal genes Dr Mengele-style to improve on what nature supplied us. Yep, you read that right, CRISPR allows scientists to play God with improving the human race – but positively via the lab, rather than negatively through the Nazi gas chambers.
Basically, CRISPR is a method of isolating specific sections of DNA then editing them by using a Cas9 protein to cut out the problem section, although it can also be used to turn genes on or off without messing up their sequence. This technology already can let us control evolution by simply cutting out the genes we don't want and adding in the ones we do. In human terms; this means we can flip a baby's sex and alter its body shape and even race before it is born. Why bother with social engineering when you can have human engineering at the source?
As you can imagine, this is an extremely controversial technological advance, but seeing as Covid has just run rampant throughout the world, destroying economies and culling many of its citizens, the time is right for another look at CRISPR. What if we could have saved a lot of these people simply by editing out their genomes susceptible to the virus? And should we merely stand by and allow future children to be born blind, deformed or wracked with cancer when a potential cure is now in our hands?
Our ever-increasing global population also needs to be fed from our ever-dwindling resources, surely CRISPR's ability to edit out disease and/or boost yield from crops will come in handy too. CRISPR comes with a lot of answers to our problems – but it sure will be asking us a lot of questions too.
NANOMEDICINE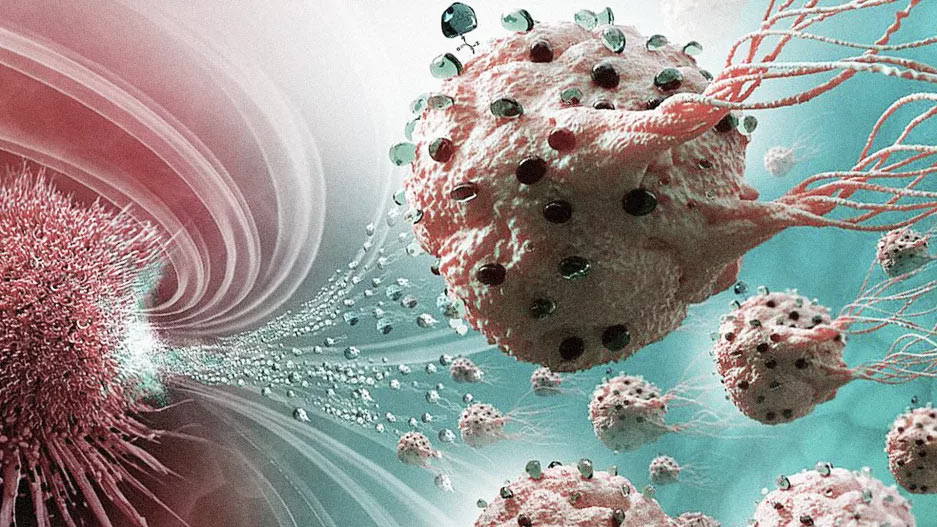 Why treat the body from the outside if you can get inside to where the real problems lie? That's the philosophy behind Nanomedicine where the knowledge and tools of nanotechnology is starting to be applied to the prevention and treatment of ailments. These nanoscale medical tools can then be inserted into our bodies and used to sense, diagnose and/or deliver treatments.
NANOBOTS
Nanobots are micro machines injected via syringe into the body to perform specific tasks. Many of them are less than a millimetre long and are made from a chain of atoms that work chemically, although some are also beginning to be made mechanically. They have been made so small because they have been designed to interact with microscopic elements within the body such as bacteria and viruses. Often relying on light for their energy requirements, nanobots already take many forms:
SENSORS
In the preventative arena, nanobots can be used as sensors to monitor a patient's condition, for example; their sugar levels. These sensors are microchips, covered in human molecules and injected into the bloodstream where they can emit electric signals to detect the sugar levels.
NANOFIBRE
Not online yet, but silicon carbide nanowires have been proposed as a muscle surrogate. When a bunch of these fibres are collected together, they will move toward a light source in a controlled and defined manner basically simulating muscle movement. Steve Austin here we come – Better, stronger, faster than ever before!
NANOSPONGE
These are designed to clean specific areas inside the body or to stick to a particular point in the bloodstream in order to deliver a payload of antibiotic or similar. Even more excitingly, nanosponges can also be used to suck up infection to retard spread or growth of any contagion – right at the source! Studies have shown that nanosponges used in this way can reduce inflammation by up to 70%, which very easily could prove to be a lifesaver in many cases. Surely this invention will prove so effective in the future that it will become the new essential tool in medicine like a stethoscope or band aid.
LAB ON A CHIP
As with the above, the recent pandemic has made the Lab on a Chip innovation very timely as the immense crush of tests going to the labs caused backlogs and even contributed to the government's use of Lockdowns as the medical profession simply couldn't keep up with the sudden extra demand. So, instead of waiting to get your samples into a lab, why not bring the lab home with you?
That's the idea behind Lab on a Chip. Looking a bit like half a credit card, these diagnostic devices are made from a network of microchannels that can handle tiny amounts of fluids. Also installed on the card are mini pumps, electrodes, valves and various other lab equipment to deliver test results quickly and accurately. Put to work during the Covid pandemic the Labs on a Chip can also be configured to handle other tests including potential pandemics in the future. The idea of having to go to a hospital, medical centre or even chemist(!) to get tested may become a thing of the past. Here's hoping!
EPIGENETICS
Also in the DNA field is the growing field of Epigenetics. This is different from CRISPR which is focused on deep diving into DNA to edit out any permanent 'flaws', Epigenetics is more the science of studying changes in phenotypes, or characteristics, within our cell structure. In other words; CRISPR is about the hard-wired DNA whereas Epigenetics is about identifying the changes our potentially bad habits and/or environments have been making to the non-prescribed parts of our DNA then rectifying them by altering our behaviours and/or diet. Success here can be measured in the universally applauded outcome of how many more years longer we can live!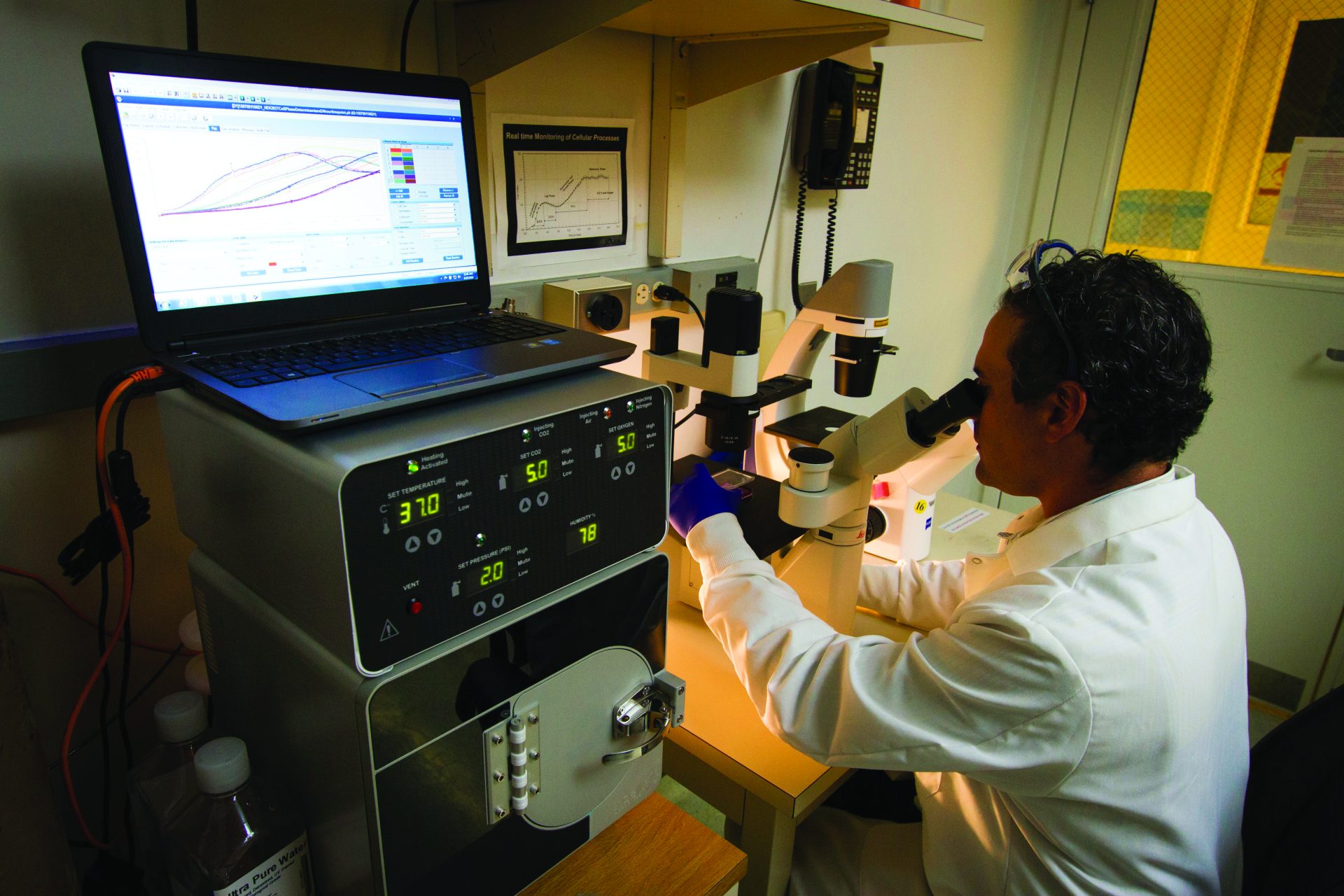 Epigenetics came about once scientists discovered that our biological ages are majorly influenced by everyday things like diet and exercise. So they differentiate between our 'chronological' age; i.e.: the time that has passed since our birth, and our 'biological' age. The latter is worked out from how our cells are ageing, and whether that is faster or slower than what the norm ought to be for our chronological age. So by decelerating your biological clock, you ought to be able to live longer.
Greg Macpherson, from Kiwi company SRW, says they use a uses a form of epigenetics called 'DNA methylation' to work out what our biological age is.; "DNA methylation marks can be influenced by our very lifestyles, stress-levels, exposures to pollution and experiences. What we put into our bodies, such as the food we eat and alcohol consumed, all adds up and impacts our DNA methylation and other epigenetic marks."
We all accrue methylation groups on our DNA as we get older, although the speed we accumulate them can change due to lifestyle or environmental factors. Epigenetics companies like SRW can take a sample of our DNA and measure it to determine what our biological age is when compared to both our own chronological age and those in society of a similar age. Once these lifestyle and/or environmental factors have been identified and rectified, your life expectancy should increase markedly from what it would be had you done nothing.
A NEW NORM IN MEDICINE
There you have it; some of these medical innovations are already here, some are on the cusp of production and some are still a wee ways off yet. But one thing is for sure, at least a few of these have the potential to become the new norm in medicine. If that turns out to be true, then healthcare will be about to undergo a massive transformation like our workplaces and social lives have over the past couple of decades. Hopefully this change will be overall for the better; although some of these innovations could upend more than just medicine, but the very foundations of how we relate to each other as human beings. Some very interesting times lay ahead.
Have a look at more articles from the March/April 2022 Issue
here