Auckland City Motors Managing Director, Ian Gibson, has defined his life and career around a love of cars. It's also been a career that has seen him go from a very modest and frugal upbringing to becoming a co-owner of one of New Zealand's most iconic car dealerships, Auckland City BMW, and its associated operations like Auckland MINI Garage, Rolls-Royce Motor Cars Auckland, East Auckland BMW and East Auckland Mini Garage.
Ian and his wife, Jo, have a 50 percent shareholding in the group, so we are talking big numbers but you wouldn't necessarily know this by talking to Ian. He has the humility of a self-made success story and someone who hasn't forgotten where that story began. Often with people like this, there is also a pragmatic optimism that fuels their drive along with a long term vision. This is particularly important at times like this.
You can see that there has been this real speed up in terms of the digital space. Now you've got at-home test drives, you've got FaceTime. Can you talk through some of the digital initiatives that you've implemented and how they will shape the future?
They will definitely shape the future. The digital initiatives we put in place at the moment are because necessity is the mother of all invention. We had to quickly adapt to being able to talk to someone through the plate glass windows and talk them through a car.
We've used what's available on their phones, FaceTime. We've been quite creative. But the signal from it is that we now need to plan for this to happen again. For example, in our Rolls-Royce business, we're going to have some virtual presentations of their product. If someone inquires about a particular car, we can actually take them through a face-to-face presentation as if they were in the showroom. We can have these pre-recorded and we can also do these live.
We're starting with Rolls-Royce because it's a small, niche brand. The pinnacle of luxury. We only have a small amount of these vehicles on site, whereas with the other brands, there's just far too many vehicles to be able to do that. For example, BMW or MINI, we're more likely to do an actual live tour of the vehicle with customers when they enquire about specific cars, rather than have them in the drawer ready to use.
If there is another pandemic, and you would have to say that if there can be one, there can be many. Not that I'm a pessimist, but I just want to make sure that we don't ever go through this amount of disruption again, such as we've been through during Level 3 and Level 4.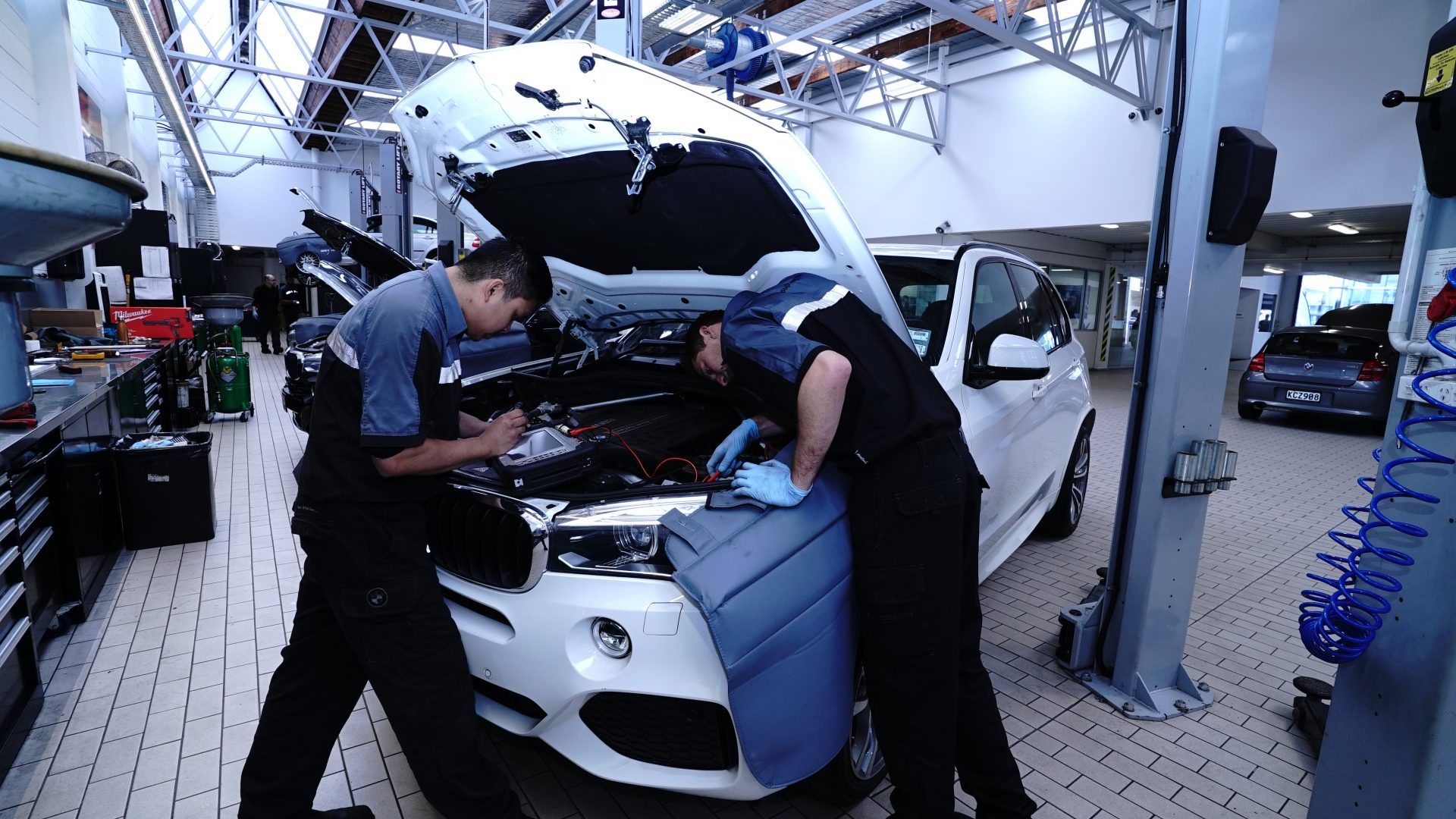 There's got to be a shift in consumer behaviour anyway and for someone to be able to jump on and take a tour of a Rolls-Royce at any time, that's got to be a key factor in how future customers will engage with it.
Yeah, I totally agree. There could be a reluctance for people to get out and about as much as they did previously. There could be a reluctance to go into large public gatherings. You may do a lot more research from home before you actually go out into the street.
Hygiene and social distancing will be with us long after there is a vaccine for Covid-19. We think we will reinvent our showrooms in such a way that we can keep people safe, our customers and our staff. I think that's going to be with us for a very long time.
It's been a bit of a roller coaster. If you look at the first week of lockdown and there was a lot of panic, a lot of uncertainty, but there seems to be this growing optimism that New Zealand is actually going to come out of this in a really unique spot. Do you sense that there will be this growing optimism about our place in the world?
I definitely do. Everybody's talking about the new world and I believe there's no better place in the world to come to than New Zealand after this. With real estate, for example, the inquiries from overseas are strong with people wanting to move to New Zealand. Wealthy billionaires want to come down here.
I don't know how many Kiwi's there are overseas at the moment, but I can bet your boots that a lot of those people are looking at coming home and bringing up their families in what's considered to be a very safe part of the world.
It's got to be good for Rolls-Royce, right? Get a few wealthy billionaires, have a Rolls-Royce next to their bunker?
I'm pretty optimistic. Along with that optimism, with Rolls-Royce and the billionaires comes, a lot of people in New Zealand aren't affected as severely as others during this crisis period. There's people that would travel a lot, two or three or four times a year, who haven't been able to travel. What are they going to do? Well, maybe bite the bullet and buy a new car.
There's a portion of the market that we'll probably miss and then there's another portion of the market that maybe we'll replace. Whether it evens up to a hundred percent, I don't know. My prediction is it won't be a hundred percent, but there's certainly cause for optimism and in terms of our business, we're going to come out stronger. I'm absolutely certain of that.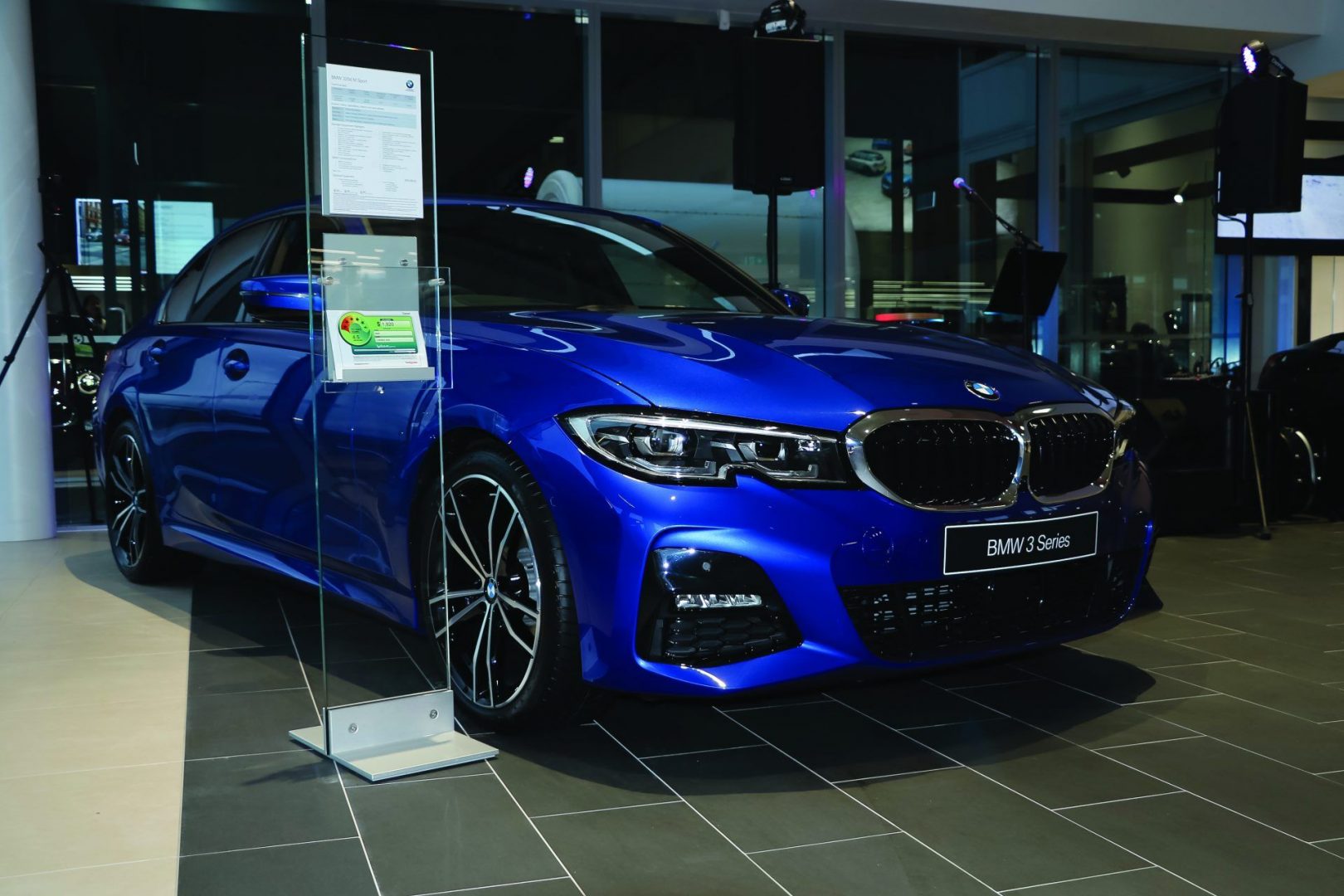 Are there any tips that you can give? If you look at your journey and what you've created over your career, something like East Auckland BMW, it's a monster. Do you look back at your journey and pinch yourself sometimes and ask yourself how the hell you got here?
Sometimes I still don't think it's real, but my journey began a long, long time ago with a desire to be successful. I came from a background that wasn't as privileged as others. In fact, I didn't get to go to university. It wasn't in the vocabulary when I grew up.
I grew up in the north in Whangarei after arriving in New Zealand at the age of 10 with my father and we lived a very frugal life. I was following in the footsteps until one day, I think I might've been around 20 or 21 years old, I decided that I didn't just want to amble on with my friends and go nowhere in life. I made a complete change because I had decided then that I wanted to be successful in life.
I worked in construction at Marsden Point Oil Refinery up until that age, amongst other things. I thought, 'I might go to Auckland and get a job as a car salesman, read the newspaper and drink coffee all day.' That was my thing because I worked pretty hard at what I was doing.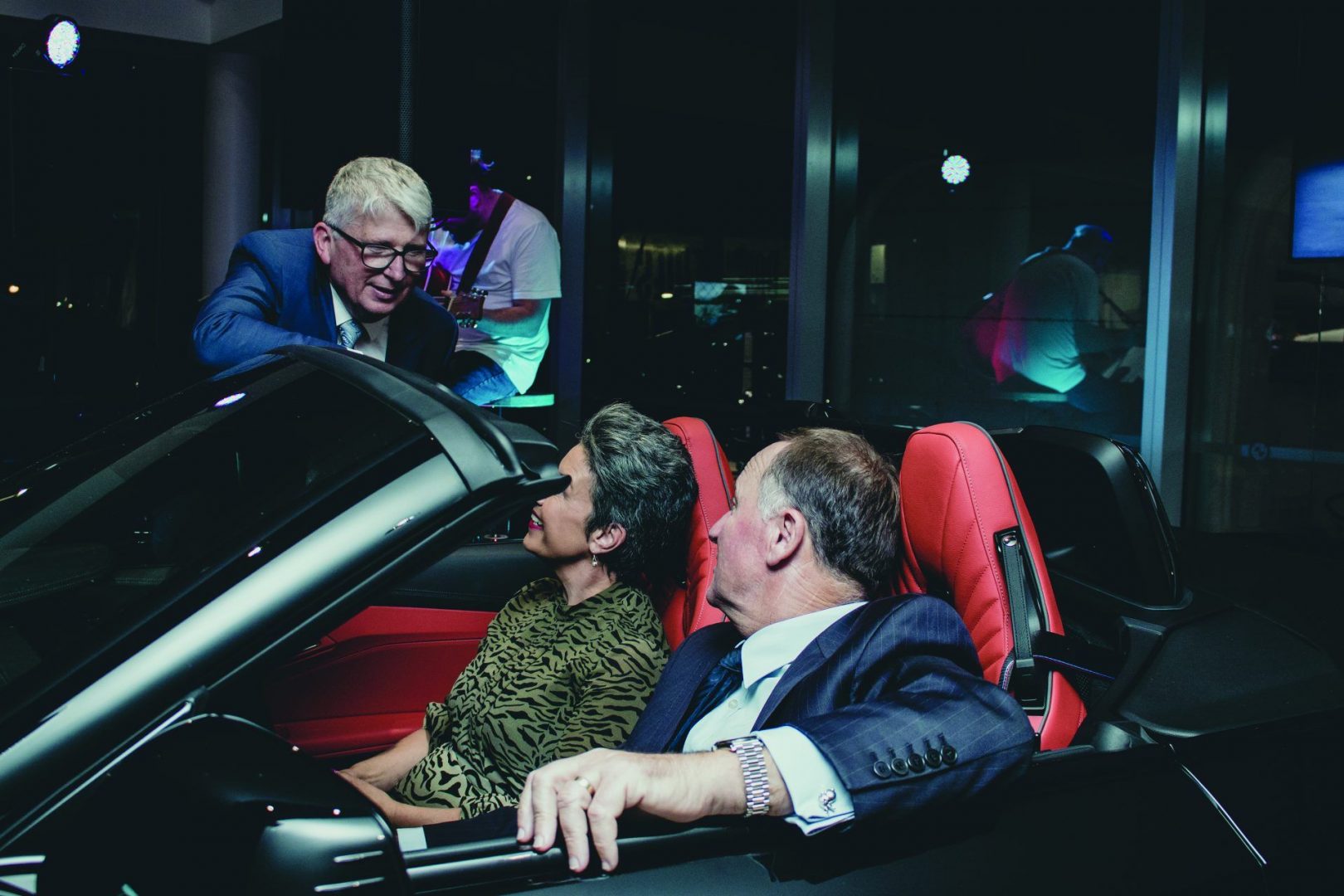 I came down here and I applied for a job in a caravan yard because that was what was in the newspaper. That guy said to me, 'Well, you're no good coming here. You'll only last two days and you'll be gone. Give this fellow a ring.' And he gave me Bob McMillan's phone number and, of course, Auckland City BMW was founded by Bob McMillan.
So I got a job with Bob at Team McMillan Ford and started selling cars and became pretty good at it. That's basically where my career started. That was in 1984 and my goal was that by the time I was 45, I'd be pretty successful, own a property and have X amount of dollars in the bank. So I set upon that journey and one thing I didn't do was ever give up on what my goals were and I just went for it and I took risks.
Someone would say to me, 'Ian, can you do this? Can you be the manager?' I'd go, 'Absolutely. I can be the manager.' And I'd go home and think, 'Oh, I've now committed to it. How am I going to do it? Oh, don't worry, I'll figure it out.'
So common sense was the main ingredient, along with passion and enthusiasm and, for me personally, the burning desire to succeed. It hasn't been easy all the way through. I've had many failures along the way, financially and just stress and worry.
I ended up working in the Giltrap Group for a number of years after I left Bob, running dealerships. The first dealership I ran for Colin [Giltrap] was Manukau Nissan and then I ran Schofields just behind me, before branching out and owning a little car yard just down on the corner of Broadway, where we sold Japanese sports cars.
I became a bit of an importer and retailer of Japanese sports cars on a shoestring budget. From there, I helped on a rent review for a business that was owned by Japanese company, then called Newmarket European. I helped the landlord with a little issue he had, and he said to me one day, 'This Japanese company is moving out, do you want Newmarket European?' I said, 'What do you mean, do I want it?' He said, 'Well, they're moving out and Newmarket European is still here, you can have it if you want it.' There was nothing there, of course, except for the land. So I said, 'Yeah, right, I'm up for that.' We got that going and started importing BMWs from Japan and Singapore and the UK. From there, I ended up with a Land Rover servicing business, an MG and Rover franchise, a Kia franchise.
Finally, the Rugby World Cup came along and the Crown came to me and said they wanted the land where Newmarket European was on, which I leased and we to and froed for a number of years. They wanted to get me out and give me virtually nothing and I was happy to get out but I wanted a lot.
Eventually we agreed on the number, which was the same number I held out for for those years and decided that we had to close shop because we couldn't be relocated, so the Crown bought the business. I went home with my wife, Jo, and said, 'We don't need to work for maybe a few months or maybe the year. We'll figure out what to do from there.' Jo said, 'Well, you better ring Bob. You've been a thorn in his side with all these BMWs you have been importing.'
So I rang Bob and he said, 'Thanks for letting me know, can you come down and have a cup of tea?' So I go down and have a cup of tea and he says, 'We want you to work for us.' I said, 'No way, man. I'm out. Definitely not. I'm out for a while. I'm going to take a bit of a break.' Cut a long story short, I had 10 days off and I started on the 10th of September, 1997. One thing led to another and I became a shareholder. Currently I'm a 50 percent shareholder of the company. I have a silent partner and we've been very successful and we've managed to grow and grow and grow the business to what it is today.
The East Auckland dealership that you mentioned is just one in a series of the bigger risks that I've taken. Of course, it's not such good timing. We opened our dealership in August 2019, so we've really only had a little bit of time to try and get it established before it got knocked down with the lockdown. But, it was still the right strategic move to make.
We have a MINI dealership there, we have a BMW dealership in the East. We have the MINI Garage down here on Broadway. And of course, Auckland City BMW and Rolls-Royce dealership here. From the lad that came out of Whangarei, to sitting here, it is an unreal journey and it's one that I'm very proud of and very thankful to have. But it's not been easy. I don't think business is easy for anyone. I was just persistent and relentless in my pursuit of having something,
Are there any takeaways that you think are attributed to your success and your journey?
One very important one is make sure you have your life partner on your side all the way through. It just makes it easier because when you're working hard, you're working a lot of hours and you're missing out on a lot of things. My wife stood right beside me all the way through and supported me one hundred percent and does every day.
I missed out on a lot of watching my three kids doing their sport and things. I was always at work because I was in the car business selling cars, so Saturdays and Sundays were our biggest days. But make sure you've got everybody on your side.
Always be firm but fair. Try and always have a great reputation so that when someone's talking about you, it's always positive, because you basically get back what you put in, what you give. Karma is a thing that comes around. When there is an opportunity to improve yourself, better yourself, make an acquisition. If people are on your side because they want to work with you, then life's a lot more positive, in that regard.
A lot of people, myself included, are probably coming to the realisation that they didn't have to be in the office so many hours and they could have seen their children more while still getting work done. Do you have any regrets about the sacrifices that you made in terms of time with kids?
I do regret it, but would I have done it differently? Probably. If I had done it differently, this direction may not have opened up. But what I can tell you is the sacrifices I have made are now paying off extremely well because I can have some great time with my family. We had a great Mother's Day gathering, we're all in the same bubble.
Being in business means I can actually enjoy the family a lot more now. Some people choose to work less hard earlier in life and enjoy their families and then work a little harder in the latter part. Whereas with the balance I've got, I went hard out in the beginning, arrived somewhere now and we're all young enough to still really enjoy each other's company and the family together.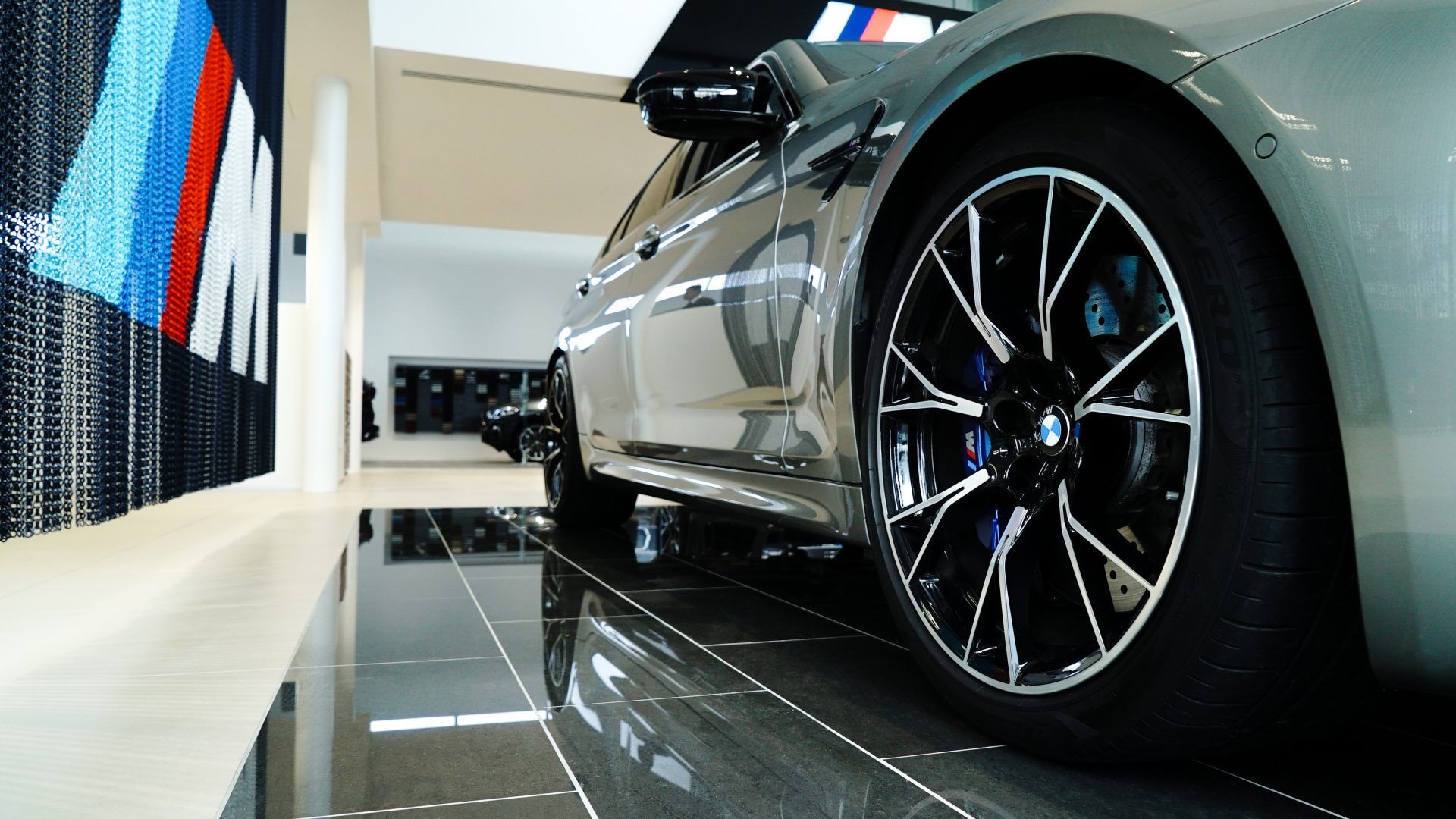 When you start out with nothing and then slowly build up wealth, your children could potentially start off at a slightly different level. What's your take on it? Do you give them a whole lot of money to go off and start on another level? Or do you make them work for it?
I think you have to make them work for it. My three are successful in their own right and that's without any handouts from Jo and I. High work ethic, good manners. Of course, we were able to fund them for school and university, which gave them a better start in life than what we did, but I'm a firm believer in finding your own way. None of my three work in the business and probably never will.
Is there not a part of you that thinks about legacy and succession planning and having them join?
Well, I must admit, having gone through this Covid-19 situation, I'm thinking about it. But no, they chose their own pathway and I think that's what you need to do. If you choose your own way, you're more committed and you're more likely to succeed. Following someone else's path, unless you have an enthusiastic outlook on that particular industry, is probably not the best way to go.
And going back to the early days when you realised that you wanted something different for your life, was it hard to break away? Is there a Tall Poppy thing that people talk about here?
When I did break away from Northland, that was hard. It was really hard because nobody could really understand why. That was something I did on my own. With Tall Poppy, perhaps there is a little bit of jealousy with people who think that you were born into money and that you just always had money. But it wasn't like that, most people don't know the journey that business people go through.
A lot of business people fail a few times, because you've got to know failure before you know success. I don't think I'd do anything any differently and I'm not one for flaunting anything or talking up the game. At the end of the day, this is one of the very few times I've actually told the story of my journey that's in a public domain. In fact, it's the only time I think.
It's not about me, it's about what we've created and our wonderful 135 employees that we're desperately trying to hold onto through this period. I'm proud to say at this stage we've managed to do that. I don't know what the next month or two looks like until we get into that.
We need some hindsight, we need to see what revenue comes in because we just don't know. We forecast on next models and bits and pieces based on assumptions. We just need to see which one of those assumptions are correct.
As a business leader, any advice for how you deal with those 135 people that are relying on you?
Communication is extremely important. People don't like to be uncertain. We can't give everybody confidence, but we basically communicated with everybody what we were doing until the end of June. We said, 'Guys, this is our strategy from today until the 30th of June.' There was no uncertainty with anybody and we asked everybody to support us and we've kept all our 135 people on 80 percent, right through the period to the end of June.
We're waiting for the Level 2 announcement to see what the next few months look like. Other than that, we've treated everybody with as much compassion as we can. We've been really mindful of the people, how they feel. A lot of the communications have been remotely sent through, of course, because there haven't been too many people in the building. But as I sit here now, I think we've got 70 percent of the workforce back in and preparing for Level 2. Your people are your company, so look after your people. It's a work in progress.
You're talking 50 years of Auckland City BMW, that's an amazing achievement in its own right. And then you're looking forward to more years with innovation. What do you attribute that success to? What do you think is behind that resilience?
Resilience takes many forms. It's the desire to be successful and planning to be successful and being here in another 10, 20, 30, 40 years. You've got to have a long game, as well as a short game. The car industry is one that we have to adapt very quickly and we are very fluid. Being resilient is not being afraid to make decisions and not being afraid to make mistakes and quickly correct them. Resilience is not doing something the same way we've done it for the last 20 years because that's what we've been doing.
Resilience is about always looking for better ways, allowing our people, especially the department managers, to actually have the autonomy to run their departments without micromanaging them. Resilience is a culture. In the dealership, resilience is who we hire, how we hire and trying to impart the passion into all the youngsters.
There's a number of people that we brought through the system from a very young age that we've promoted through from the car cleaning roles, into apprenticeship roles and into sales roles. One of our youngsters is now our Rolls-Royce brand manager. It's just great to create and give the opportunity for some of the youngsters to come through. They provide resilience because they want to be here and they're part of the journey.
A bit of advice that I often discuss with the HR department and our managers, is only hire people that you like, that align with your goals and aspirations so that you can impart your knowledge to bring them up to being similar to you and then you end up with 95, 99 percent of your people who want to be here every day and that counts for a lot.
Does that add even more pressure to you? Because these people aren't just numbers on a spreadsheet, they've been with you for years, they've evolved through the organisation. Does it feel more like a family?
It does in a way. I'm very attached to a lot of people here. I pretty much know all their names and who they are. Even though we have so many locations now, it's hard for me to get around as much as I did, but I have an attachment to the ones that I've personally taken an interest in and mentored through into these other roles. But if you're not attached to your people, then there's a problem. You have to have people in your workplace that you enjoy working with, there's more to it than just numbers and outputs.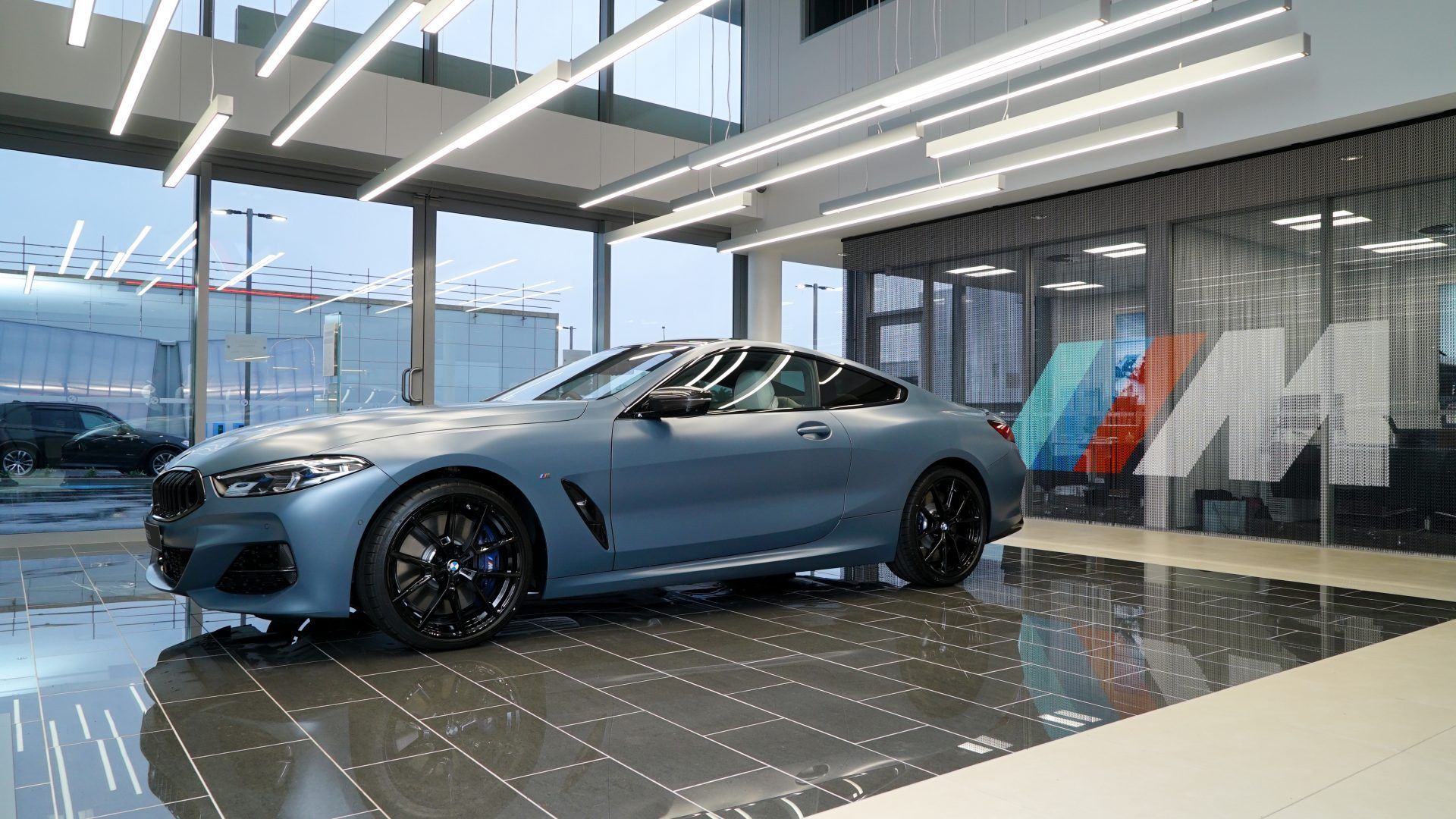 You mentioned before being fluid and ever evolving. Has the way that you sell changed?
Absolutely, definitely. In the eighties, if you caught sight of a customer, it was a pressure closing situation in the corner. Obviously things have changed a lot today. Transactions are ours to lose. Customers pretty much know what they want with our brands.
If you treat people poorly, then you don't get the sale. But people wander in the showroom because they want a BMW or a Rolls-Royce or a MINI. The world's changed and you have to treat people with a great deal of respect.
I often say to the guys, 'Every time you meet someone, you're selling. Even if the car is not going to be sold today, it's going to be sold in three months, six months, 12 months, two years.' Treat everybody as though they're going to be your best possible promoter amongst their friends. That's the type of atmosphere that we've created in our showrooms with our people.
How do you make sure that that culture that you talk about goes through everything, from every interaction with the customer?
Let me just first say, we don't always get it right, but we try very hard to offer a premium experience every time. But there's so many very different circumstances. We've got so many balls in the air at any one time that sometimes communication isn't as effective as what we'd like.
Partly because of the way we do things, partly because of the ways our customers interact with us, but the culture we have in the dealership all the way through is that everybody should get a premium experience 100 percent of the time.
Currently, across our dealerships, particularly the Newmarket one, there's 50 service customers per day. With four service advisors that interact with the 50 people from today, as well as the 10 people from yesterday that didn't quite get through the day, and the 50 people tomorrow. It's a very busy, very stressful part of the dealership, but those young guys down there, they've all come through the same systems that I've described with the other guys on the sales side.
Some of them through technicians, others through parts, and so they have that same passion that everybody else does to be successful and have their customers come back. Retention of the customers is extremely important. Without our customers, we have nothing.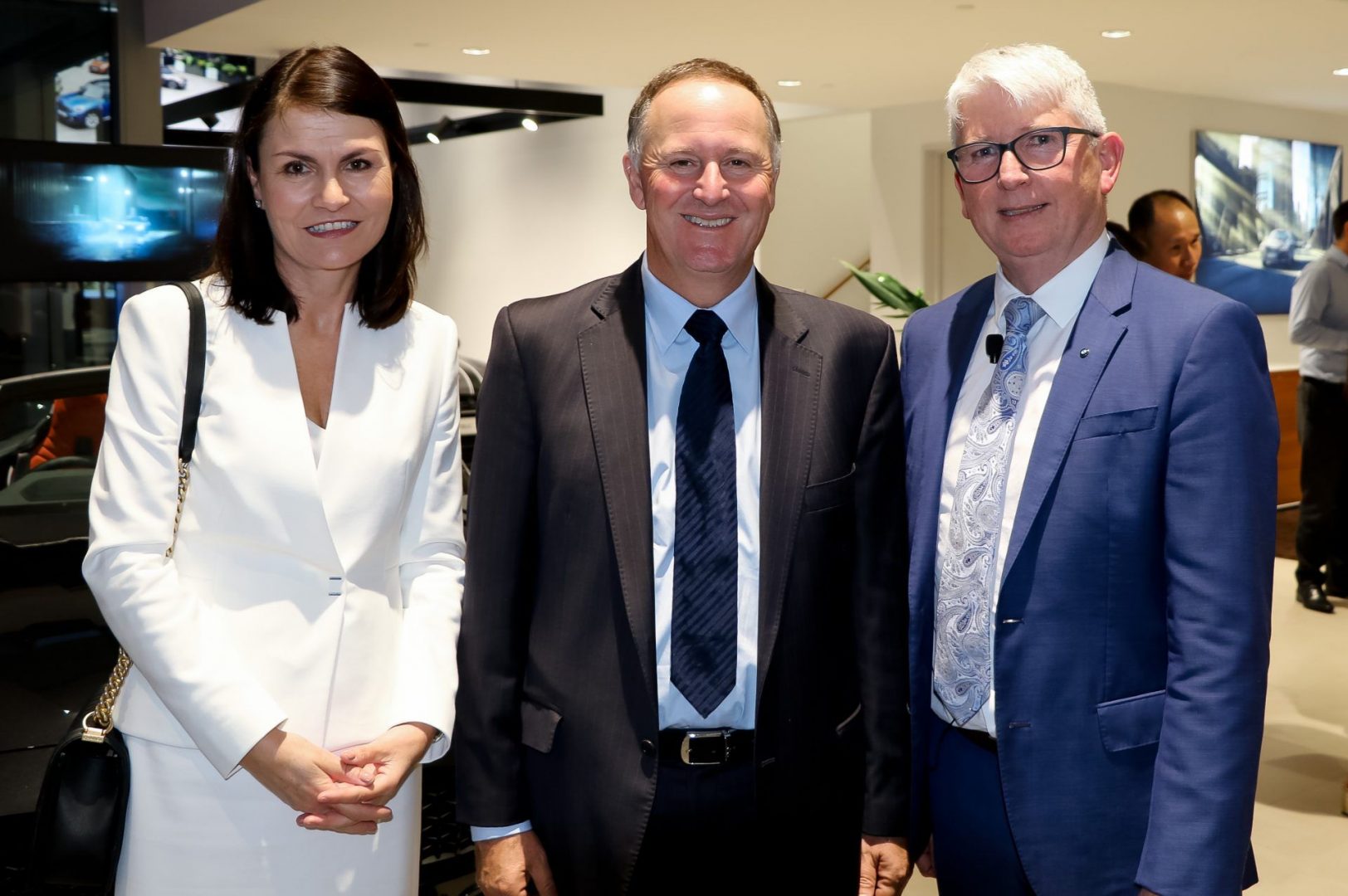 Is there a statement of optimism and silver lining that you can leave us with?
I'm very optimistic for the future of our businesses and other New Zealand businesses. Some are less fortunate, but this time is a great opportunity to reinvent the future for yourselves, your companies, your employees. You don't have to do things the way we've always done them.
It's a great opportunity to review everything you do and set plans for how you want to do business in the future. That's what we're doing. We're coming out of this stronger, better than we were before.
I'm very optimistic and I think everybody else should take the time to reflect on their businesses and make plans for the positive.
Go to M2magazine.co.nz/video to watch the full interview