Few recent historical figures name carries more weight in the modern day than Muhammad Ali. The late great boxer and civil rights activist is one of the most iconic and influential athletes of our time, and his name is synonymous with greatness both in the sports world and out of it. It's understandable, then, why a piece of memorabilia that marks the first time he appeared in a boxing ring under that name, following his conversion to the Nation of Islam in the mid 60's, would be an incredibly valuable item, likely to draw a massive sum.  
It was May 25th, 1965 when the man formally known as Cassius Clay walked out into Central Maine Youth Center in Lewiston, Maine, sporting a white robe with red lettering that read, "MUHAMMAD ALI". That night turned out to be one of the most famous (or infamous, depending on who you ask) nights in sports history, as he knocked out former champion Sonny Liston in the first round, cementing his spot as the world's greatest fighter.  
That iconic white robe, which marked a huge turning point in the life of the trailblazing figure, is set to hit auction on February 5th. On the surface, there's isn't much to it; the robe is made from white terry cloth and the name on the back is embroidered in simple thin block red letters; but the historical significance of the circumstances in which it was worn make it a fascinating piece of sports memorabilia. While bidding has begun in the low-$100,000's, the robe is expected to be settled at a number closer to $500,000 USD.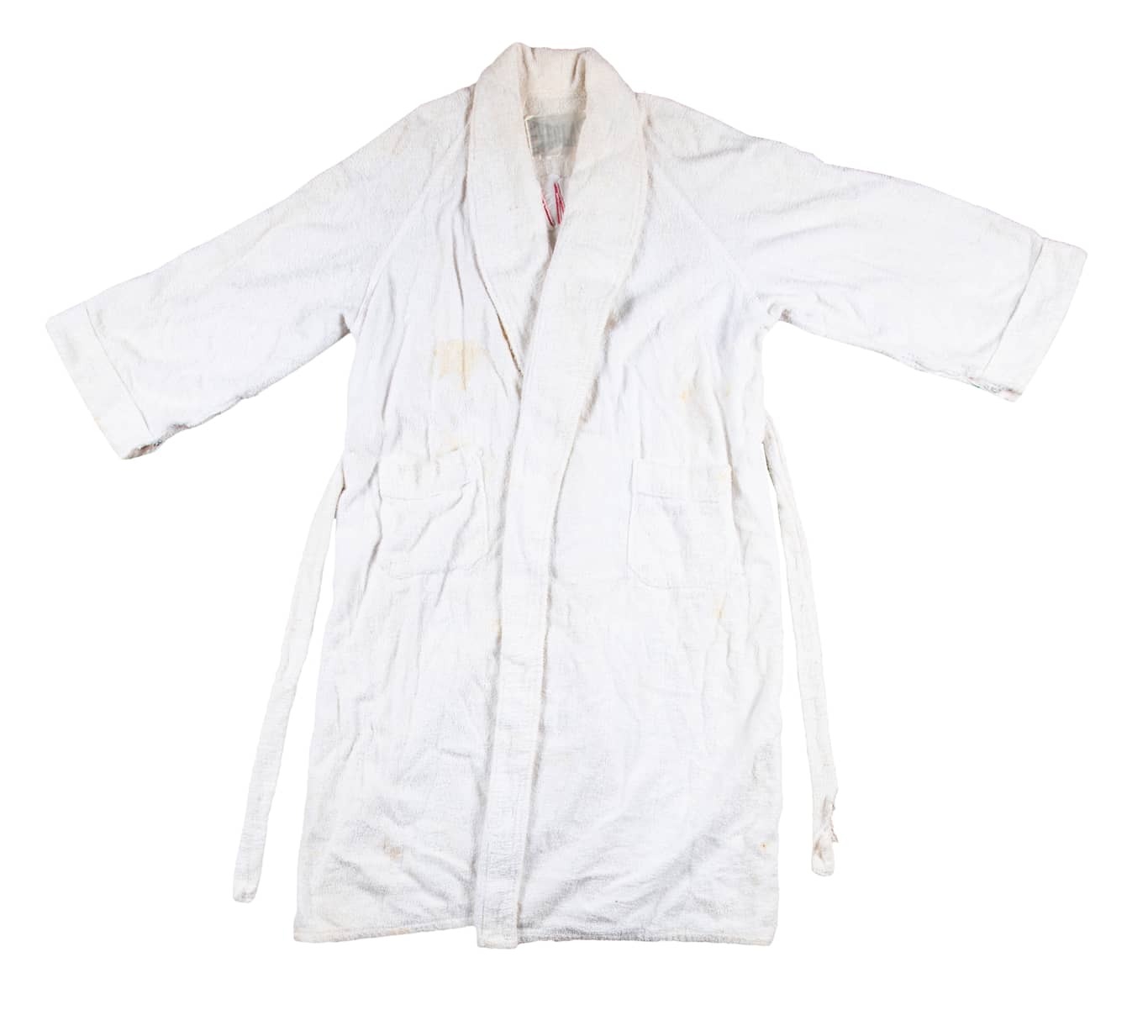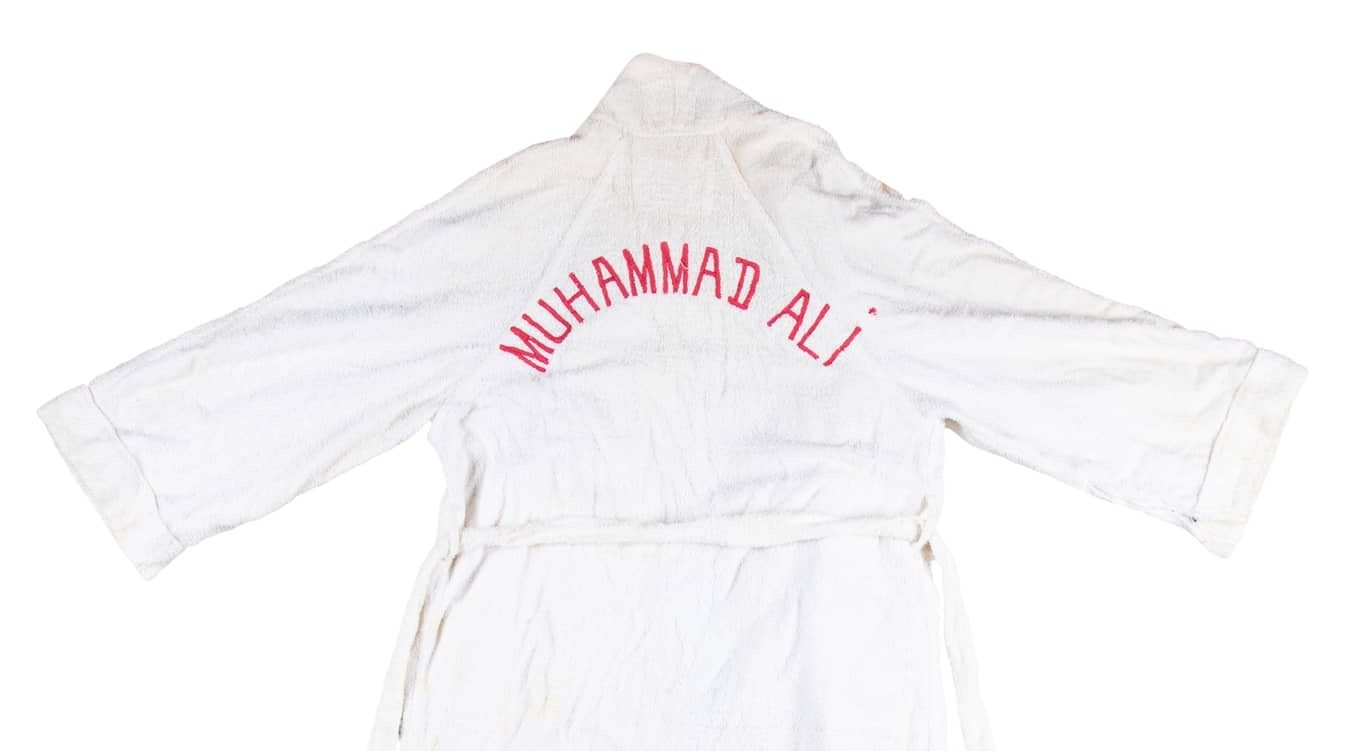 Overseeing the bidding is auctioneers Goldin Auctions, who make the case for the robes incredible value in the listings' description; "We cannot stress the historical significance of this robe, not just for its link to one of the greatest fights in boxing history, but also for the cultural impact Ali's religious beliefs made when he donned this robe and told the world he was now Muhammad Ali".
If you're a sports or history fanatic and happen to have a spare half a million lying around somewhere in the house (maybe double check those jean pockets), this would be about as good of an addition to a memorabilia collection as you could find. Unfortunately, donning the robe probably isn't going to give you the boxing skills or smack-talking ability of the great Ali. Maybe just go study the YouTube clips.