Some of the greatest opportunities in life come from stepping out of the comfort zone and taking a wild leap into the unknown. BMW Group New Zealand Managing Director Karol Abrasowicz-Madej has defined his life by using uncertainty to propel him forward to his goals.
He shares with us the defining moments in the history of BMW, his life and what Judo can teach you about dealing with hurdles along the way.
If we start with BMW, if we look at some of those leaps of faith that you have been witness to, what really comes to mind in your career?
BMW has always taken great risks, even from a time before my birth. The company is now more than 100 years old and throughout this time, the company faced many crises and needed to take big risks to fight for its existence.
For example during the oil crisis in the 1970s, company management decided to invest more in risky projects instead of throwing in the towel; as a result, they redefined their product range with a 'New Class' of cars and invested in a factory to increase production.
That range of cars solidified BMW's reputation for building sporty saloons, and the factory, called Dingolfing, eventually became one of the largest and most modern global factories for cars. Today, it forges the way forward for us, building our range of electrified vehicles like the all-new BMW iX alongside conventional models.
Another watershed moment in the history of BMW was the shock that came around in the late 2000s. In 2007/2008, against the backdrop of a global financial crisis, BMW ventured into electrification, years ahead of the market.
This bold thinking to create an accessible electric vehicle resulted in the ground-breaking BMW i3, and BMW pioneered mass market electrification on the road.
I am personally thankful for BMW's vision and willingness to take a leap of faith with the i3; because of it, we can take the data gleaned from hundreds of thousands of kilometres of usage to build better, more advanced electric cars – many of which we will see introduced to New Zealand this year.
It's easy to look back at the 3 Series, the most successful segment, which made such a profound impact in the automotive world. But at the time, it must have been a completely murky perception of the future. What do you think was going into some of that decision-making when you're making that leap of faith? Is it a calculated risk?
Entrepreneurship, boldness and a clear vision on what the company wanted to achieve; to move into a segment and perfect a product to lead it, and then fully commit to stand behind that decision.
After the first batch of 'New Class' cars, we followed customer feedback to improve and perfect the recipe – thereby gaining the reputation of building the 'ultimate driving machine' with the BMW 3 Series.
Fast forward to today – and of course our decision matrix is different, with much more data from customer feedback and our cars. However, that doesn't mean we've lost our edge – we constantly push the envelope to create bold designs like with the new 4 Series Coupe, and we believe that design must never stand still lest we run the risk of being static in this fast moving world.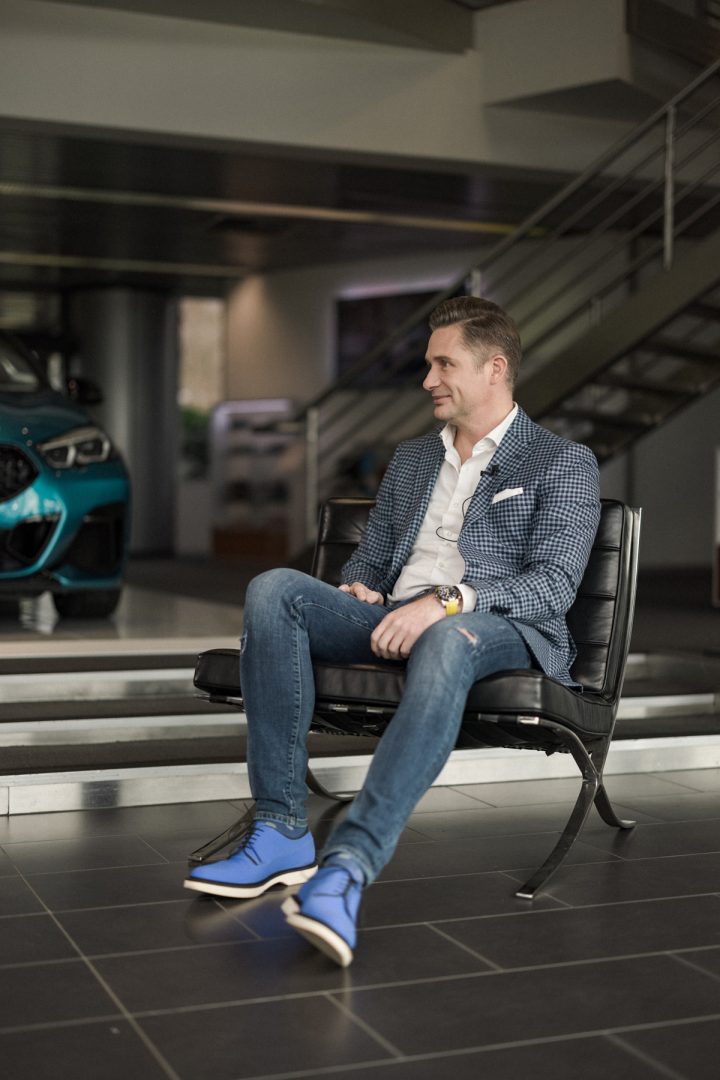 When it comes to leaps of faith, the only thing that you can do is really understand your core values, motivation and drive. From a company perspective, how do you define those values and how do you define what is really driving the company and the brand?
Leading the way will always necessitate a bit of faith in the uncertainty of the future; trailblazers always pave the way into the unknown. Thankfully, our core values of delivering sheer driving pleasure have always steered us as a company in the right direction.
Even as we created the latest 2 Series Gran Coupe, we created a new front-drive platform that was a big departure from our traditional form; yet by imbuing the car with fantastic handling and performance, we did not alienate our faithful.
At the very core of BMW is driving pleasure – now and in the future. As long as we never forget our true North, we can continue to forge new trails into electrification and we will never lose our focus.
How do you deal with failure, which is really part of the journey? Does it require a certain resilience, openness and transparency about the decisions and being open to changing course, if need be?
Definitely. Failure, resilience, transparency and openness are intrinsically related, especially in the highly digital world we live in today. There are multiple roads to lead to an eventual outcome; we have open minds and attitudes to see other paths to success.
Failure always takes a toll on personal ego and ambition, which is present in every personality. Resilience is the ability to get back up after the failure, to allow for growth and change along the way.
Within the culture of our company, we openly declare that making mistakes is completely acceptable. It is more important to transfer learnings from the mistake onto fellow colleagues and team members, so it is not repeated.
Together as a company, we gain confidence; and as we gain confidence after multiple failures and trying alternative ways, what we earn is resilience.
How do you create that culture that enables that resilience? It's one thing to have that individually, but how do you encourage that within a team, especially within a global team?
Trust the people you've appointed. I think if someone believes their leader trusts them, they become less afraid to move out of the box, even if it means they might make mistakes. That sets them on a path for growth.
There may be variances between different organisations, but I strongly believe a company that achieves is also a company that celebrates its employees more than it criticises.
Within a global team, of course, the potential for enmeshing resilience is even greater – different cultures and ideas can come together when everyone is a part of a team. Personally, I am not a fan of hierarchy, no matter where you hail from.
If I do challenge or criticise, it is meant to instill doubt and place them on the edge – as a team leader it is my job to push people out of their comfort zones, because that's where the best ideas come from. Of course, at the same time, I am also there to support them if they fail.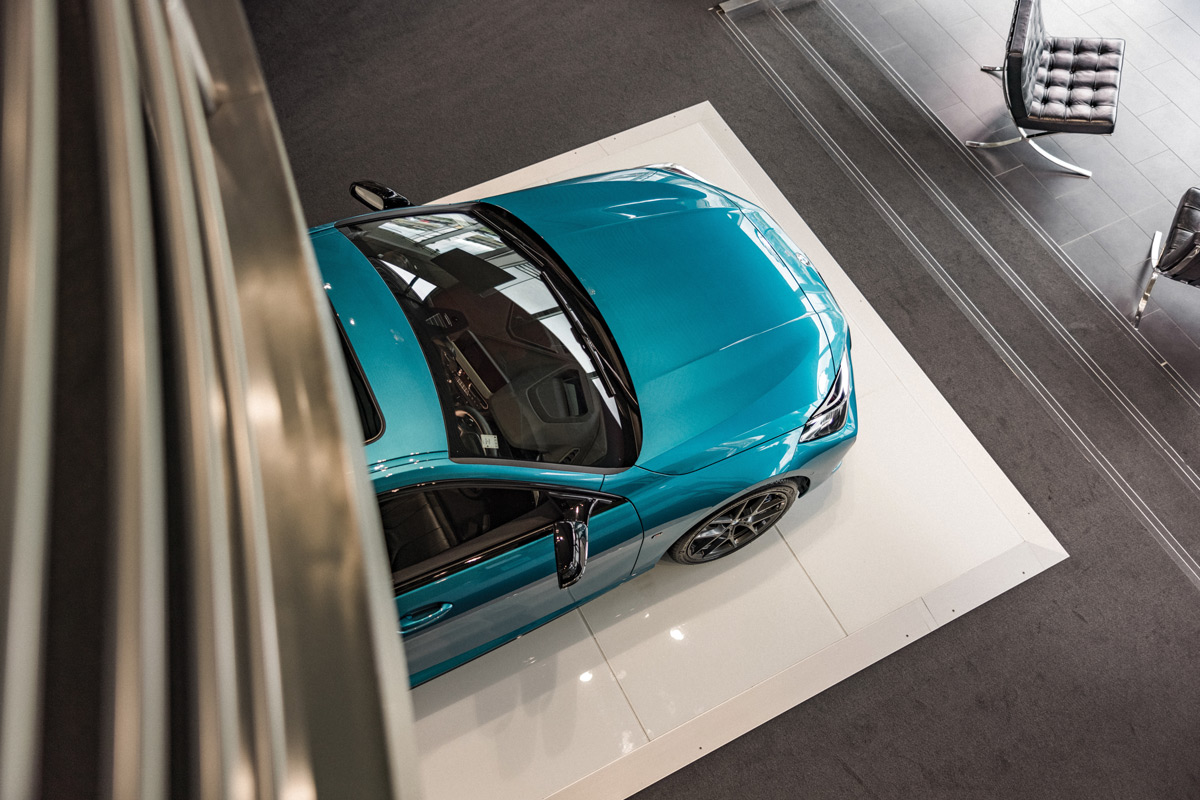 Can you take us back to 2007 when the concept for the I-3 and I-8 came about?
At the time, we called this endeavour 'Project i', and no one knew at that time what it was going to be. Initially, we wanted to create a primarily European vehicle, a mobility solution that would not only reduce CO2 emissions, but could serve as both an inner-city runabout and a weekend road trip vehicle, given European fondness for travelling within the continent.
We designed a 360-degree sustainable car, which was not only produced in the new plant in Leipzig powered by green energy, but we also took a very holistic approach to sustainability when producing the car, focusing on trying to use more secondary materials in the vehicle, while also establishing a new company, SGL, producing carbon fibre.
Carbon fibre is used extensively in the structures of both the i3 and i8, as well as other sustainable materials, such as recycled fabrics and ethically-sourced woods in the interior. We looked at the production of the batteries and the utilisation of the batteries after life in the cars; for example, using them as storage banks in the power grid to store hydro-electric energy.
Project i was very much a pioneering approach for the mobility of the future. Looking back, even if the i3 was ahead of its time, we learned valuable lessons that put us in a great position in electrification today.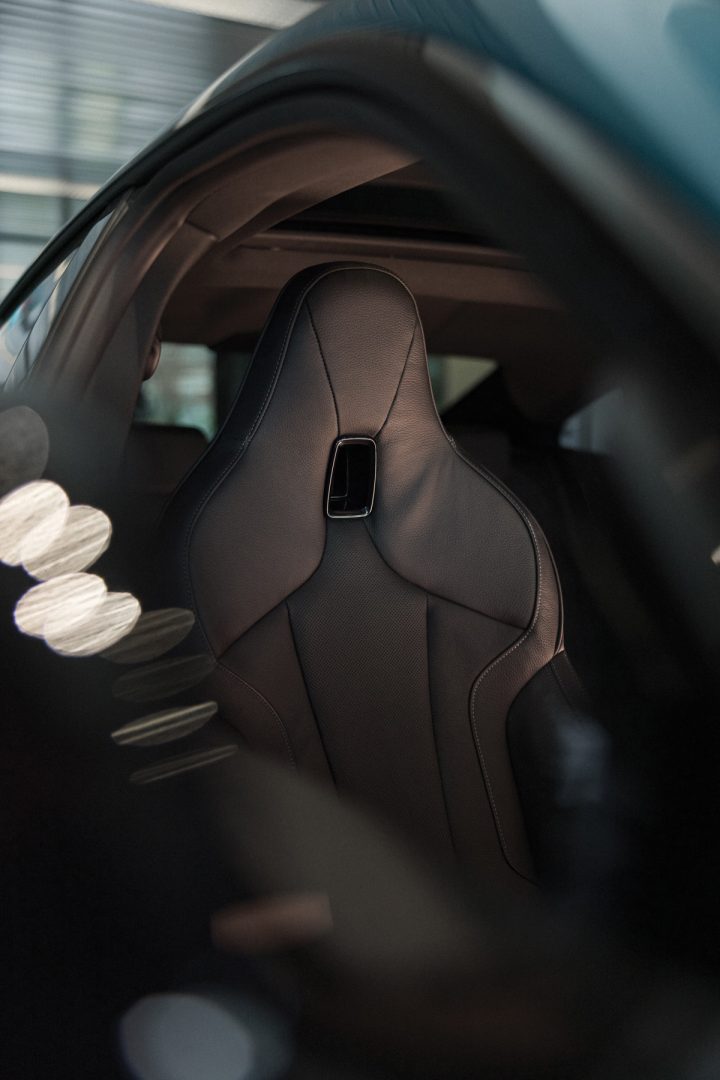 Today in 2021, electrification is at the forefront of almost all offerings from car manufacturers. Our lessons have enabled us to provide an electrified option for almost every segment – a boldness to give customers the Power of Choice to select their most desired powertrain.
For the first time later this year, our X3 customers can choose petrol, diesel, hybrid or electric powertrains with the all-new iX3 – and in the future we will offer this 'Power of Choice' across a number of segments to our customers.
You knew that this was the future, but you had the ability to create that future as well. Is there a distinction there between seeing the future and also helping to define it?
We may have had the resources, we may have had an idea, but I believe we had the courage to make it happen. In times of crises, companies that take the biggest risks often reap the most rewards.
Seeing the future without taking any action defines one as simply an onlooker; there is a huge distinction between looking on and taking part. BMW has never stood still in this regard.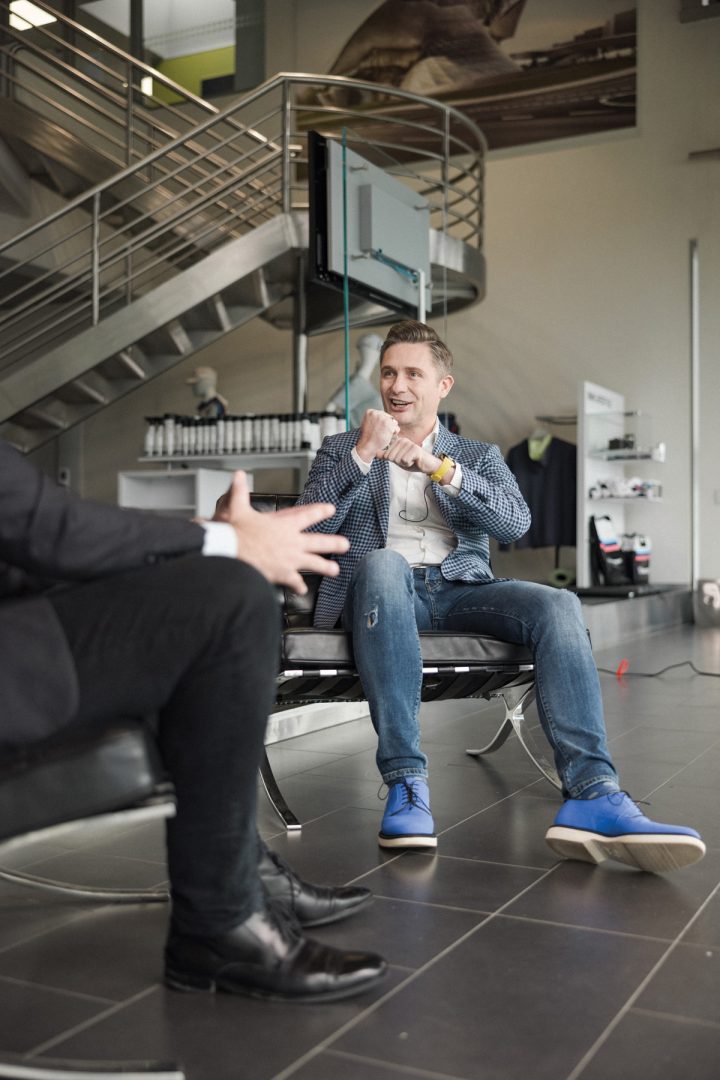 Can you talk about the launch of the 2 Series Gran Coupe and why it fits into that ethos of jumping into the unknown and defining the future?
The 2 Series Gran Coupe speaks to a younger generation of digital natives, future makers, those that focus on not just driving pleasure, but also making a bold statement with the car they choose.
The 2 Series Gran Coupe is part of a new product offensive alongside the BMW 1 Series, reaching out to a new segment of BMW customers. We saw the potential in the segment, and gave it a product with unique BMW flavour.
In other words, the BMW 2 Series Gran Coupe is the objectification of our own leap of faith in this new generation of trailblazers, jumping into a new segment with a product that truly stands out.
What's your sense in terms of this new segment and the early days of it?
The compact front-wheel drive segment may be new to BMW, but it has been a healthy segment for many years as it serves as an entry point to many young people seeking personal mobility.
We launched the BMW 2 Series Gran Coupe successfully in 2020 to challenge this proven segment, only to be derailed by the global Covid-19 pandemic that severely impacted global markets, including that of New Zealand.
Unfazed by our circumstances, we took another leap of faith this year – and we are currently leading the premium segment!
We didn't give up. We could have said, 'The launch of the vehicle hasn't been successful,' and left it at that. We could have accepted it and then moved on to other models. Instead, we repositioned ourselves and tried again.
The segment is definitely gaining popularity here in New Zealand, and we pivoted our communications to maximise returns from this segment showing high potential. We are excited about what the future could bring!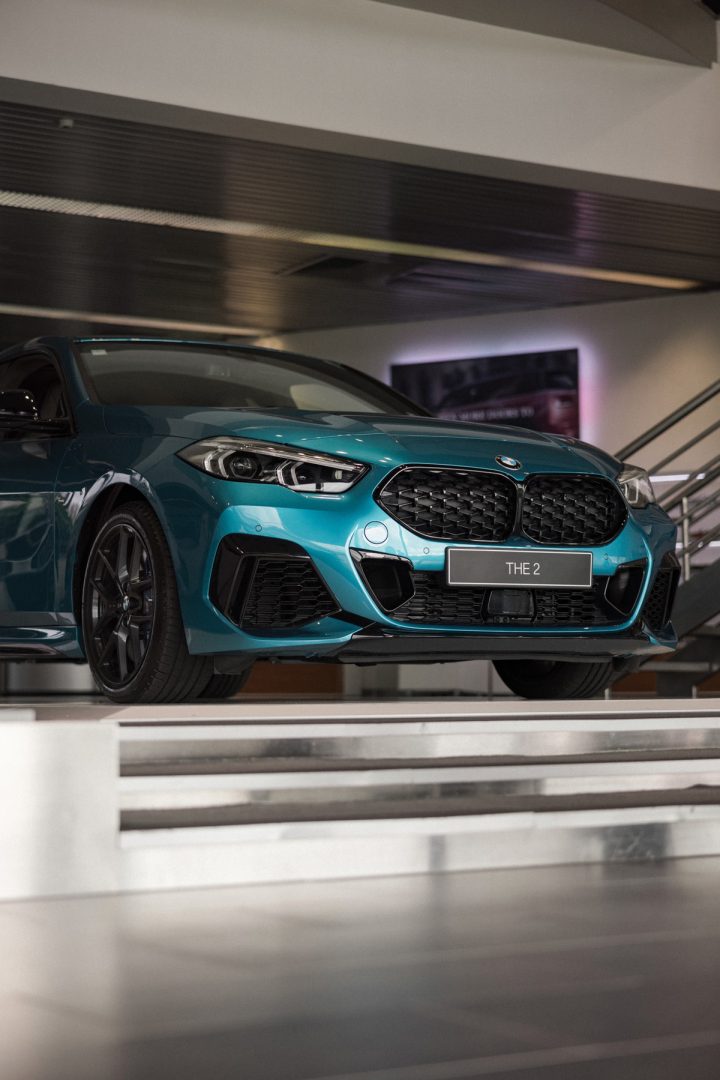 Can you talk about the journey from Poland and some of the leaps of faith that you've made along the way to get here?
I try to live my life in the moment, to make big decisions as they come. It has been a challenging journey, but when I look back, I think it was the best approach to take.
I knew from a very young age that I wanted to leave Poland. The rest was building up the courage to take action, to choose the right career path that might result in that desired outcome. Whenever I was confronted with an unknown, I was very open with the possibilities and took leaps of faith!
In terms of my personality, I like to have structure in my day-to-day, but I do not need to have an assurance of what I am to do next. I believe that willingness to live life in the flux of the unknown is a great source of personal growth.
Even at home, when things are getting a little too comfortable, I try to challenge myself in order to grow. I'd like to believe I always was and I am a risk-taker and I never had an issue with that.
When someone asks me if I'm going to do something, my first and most intuitive response is yes. It is not that something blocks me, it is just how my brain mostly functions. I have a positive attitude to challenge myself and others, because I strongly believe that we, as humans, can achieve the unachievable if only we try hard enough.
There's numerous times throughout the history of humankind that we've done that, we just need to understand that there are no limits for us. Absolutely no limits.
A lot of entrepreneurs talk about these moments of being open to opportunities, but also being open to failure. Do you think that for you, part of the success has been a willingness not to have success as well?
Absolutely. I think that acceptance of failure is a key attribute to progress. For me, I wouldn't phrase it as acceptance of a failure, but rather a challenge to recover quickly after we fail.
It is not about the fact that we have failed, it is about how fast we can recover, how fast we can come to the point of understanding that what has happened is unchangeable.
Our sphere of influence is in the here and now. We don't have an impact on what is going to happen, because recent events have only shown that to be uncertain, and we definitely don't have an impact on the past.
If something has happened, I need to immediately start learning why it has happened and move on, just completely move on to a new area.
If we go back to your childhood and your hometown, you said that you always felt this drive or this push, how do you define that? Does it feel like you were running towards something, or were you running away from something?
Running towards, absolutely. I was running forward into the unknown. As I mentioned, I thrive in the flux. I am not in a position to say that this works for everyone, but I was motivated simply with the challenge of the unknown, so I constantly sought it out.
Self-awareness and awareness for others is a big enabler for those seeking to forge their own path. For example, I know that I am motivated internally, so for me to get up and go, to achieve a goal, it's not a big issue. That would be the definition of my drive and push.
However, I completely concede that there are many different motivational factors for each individual – so to really motivate others, leaders must have a good understanding of that person; with understanding comes mutual trust and support.
Have you ever had any moments of doubt before a big leap of faith? Have you been up at night wondering what on earth you're about to get into?
Probably every day – but whenever I feel doubt, I always remember that its presence also paves the way for learning afterwards. Instead of focusing on the doubt and losing confidence, I try to focus on the positive learning after.
We are all imperfect beings with incomplete knowledge. Doubt will be prevalent every day in our lives. Some acceptance of this truth is a great starting point for conjuring the opposite feeling – confidence in oneself – to trigger and spur a person to move forward.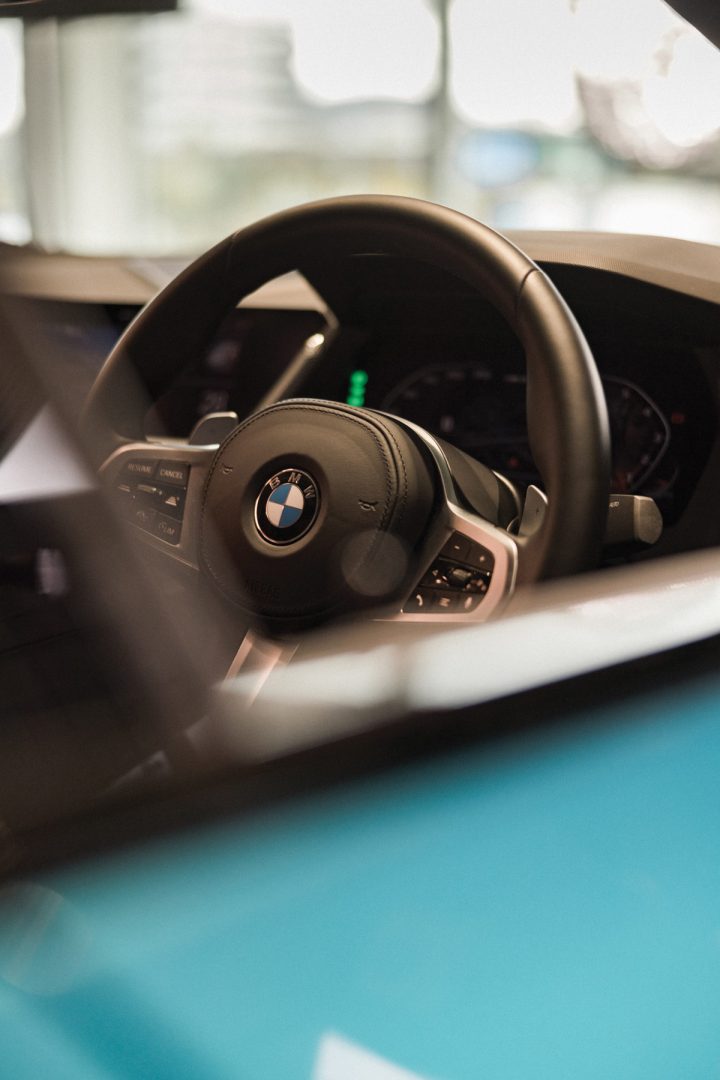 Do you have any advice for anyone who's about to take a trip down an unknown pathway?
Don't be afraid, ever. Anything can happen, but if you don't try, you will never know. Discover yourself, understand yourself better through challenging yourself.
I personally believe that we are the masters of our individual futures, masters of our respective destinies.
Unfortunately, our time on earth is limited. But the best advice is just to understand who you are, try to find a purpose and never be afraid. And then surround yourself with like-minded people.
The harder it gets, the harder you need to try, but you don't need to always confront it head on. Sometimes it is good to take a moment and rethink your approach. It is like in Judo, you don't confront the force, you take that energy and then you convert it into an alternative action or outcome. Instead of being afraid, just take it with you and say, 'why should I be afraid?' And take control of the situation!