Throughout history, dinner parties have played a significant role in shaping the course of human events. From political alliances to artistic movements, some of the biggest world-shaping moments have been formed over a shared meal. Consider of course the Congress of Vienna, which reshaped Europe after the Napoleonic Wars, it was preceded by a series of lavish dinner parties. Likewise, the Bloomsbury Group, a circle of intellectuals and artists in 20th-century Britain, frequently gathered for dinners where they discussed and debated their ideas. And the Vietnam War officially came to an end with the signing of the Paris Peace Accords with a breakthrough made during a private dinner between US Secretary of State Henry Kissinger and North Vietnamese negotiator Le Duc Tho. Seriously, the correlation between world-changing conversations and private dinner parties is big and it's global and it goes back years. But of course, we are in the here and now. So if you are wanting to organise your own private dinner party you really can't go past the amazing kingi Private. kingi Private is a sophisticated, brick-lined private dining or meeting space launched by The Hotel Britomart and kingi, bringing together the relaxed warmth of kingi, curated with a refined elegance.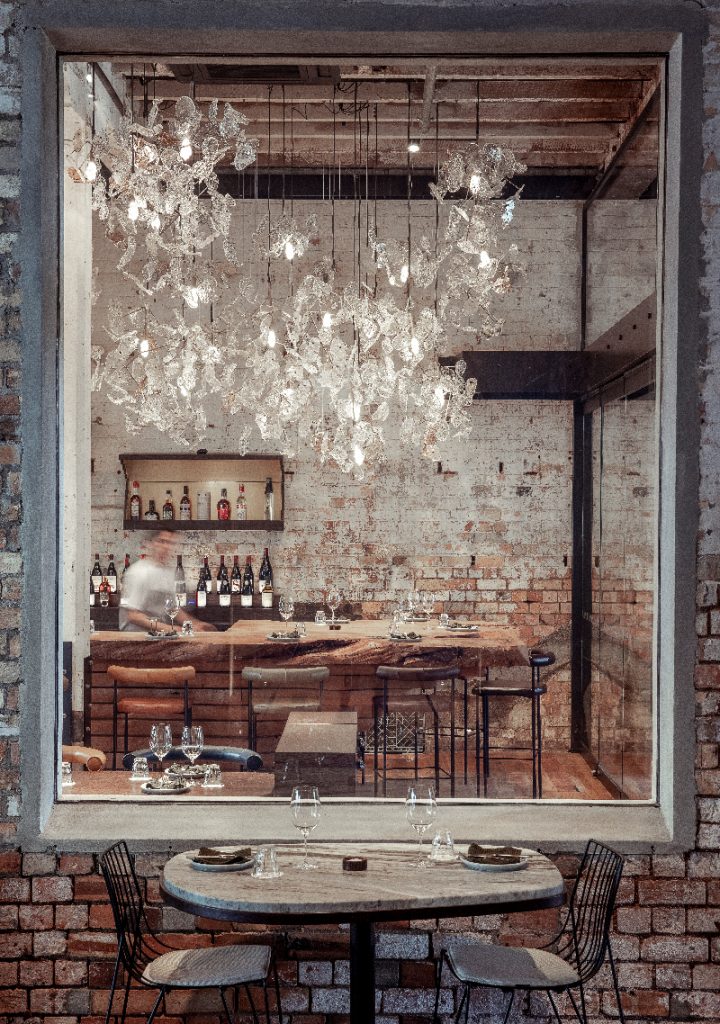 And you really don't need to be ending a war or renegotiating trade sanctions to get the most out of kingi's private dining option. It is just as perfect a spot to celebrate life with family and friends and colleagues as it is face off against macroeconomic counterparts. And kingi is in itself a celebration of our place in the world. Located in the heart of Auckland's waterfront, kingi Restaurant is a culinary destination that celebrates the best of New Zealand's diverse and bountiful food culture, paying homage to our rich coastal heritage and the importance of seafood in New Zealand cuisine. The exceptional menu at kingi has been designed by chef and co-founder of kingi, Tom Hishon, and is a celebration of local and sustainable ingredients, highlighting the best of what New Zealand has to offer. Each dish is a culinary work of art. A good basis in its own right for a dinner party. 
kingi Private, takes this and adds another layer of special with your own private space. And when I say special, I mean it, an awe-inspiring raw-edge swamp kauri slab table runs the length of your own 40 square metre exposed brick-clad space underneath an enormous shimmering fish-scale chandelier. A glass-boxed 'larder kitchen' gives your party a window into the world of chefs working their magic. Like the rest of kingi and The Hotel Britomart, the attention to detail is immaculate, considered and unique and of course a celebration of local. The tableware is designed and handmade by local ceramic artist Rachel Carter, while the dining chairs are sourced from local furniture maker Simon James.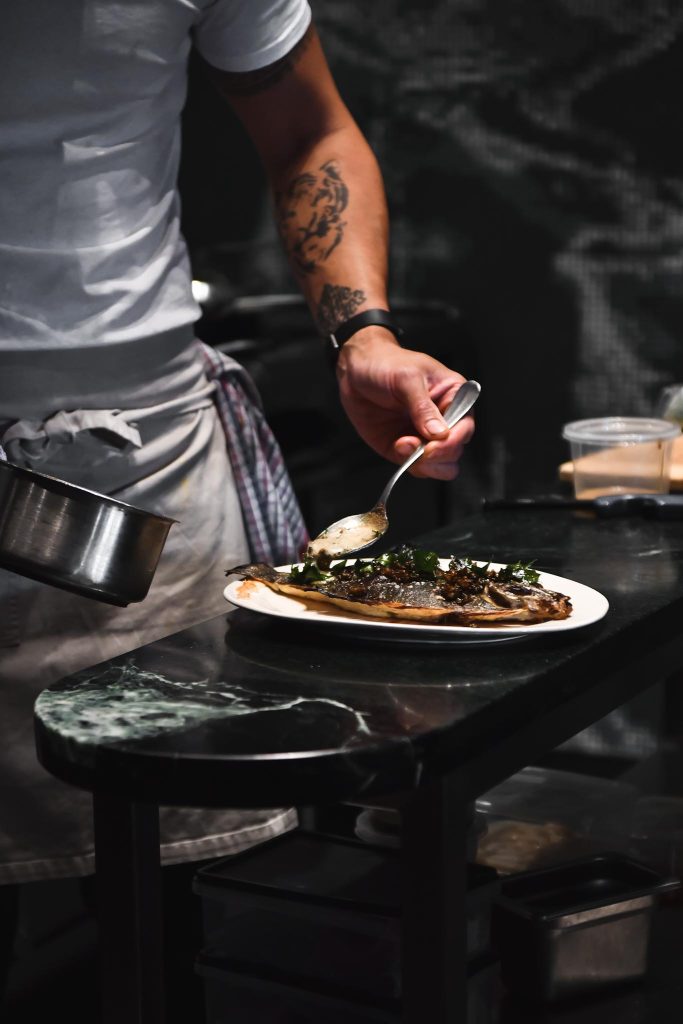 For private dining, the menu is a careful adaption of kingi's main offering with additional dishes with a fine-dining edge specially created by the head chef. And just like kingi you can get world-class wine-matching. And as well as private dinners, kingi Private is also available for full day events and meetings from 7 am until late. The space can accommodate up to 14 guests for a sit-down meal or 12 for a catered meeting or presentation. For meetings, an array of catering options are available to suit the needs and dietary preferences of guests.
kingi Private also offers high-end AV capabilities that allow the space to host meetings and presentations including wireless speakerphone, built-in surround sound, high-speed internet connectivity, and there is also an impressive 65" monopod touchscreen TV for presentations. Actually, imagine if they had this back in 1815 during the Congress of Vienna dinner parties, it might have been a bit easier to get Spain across the line.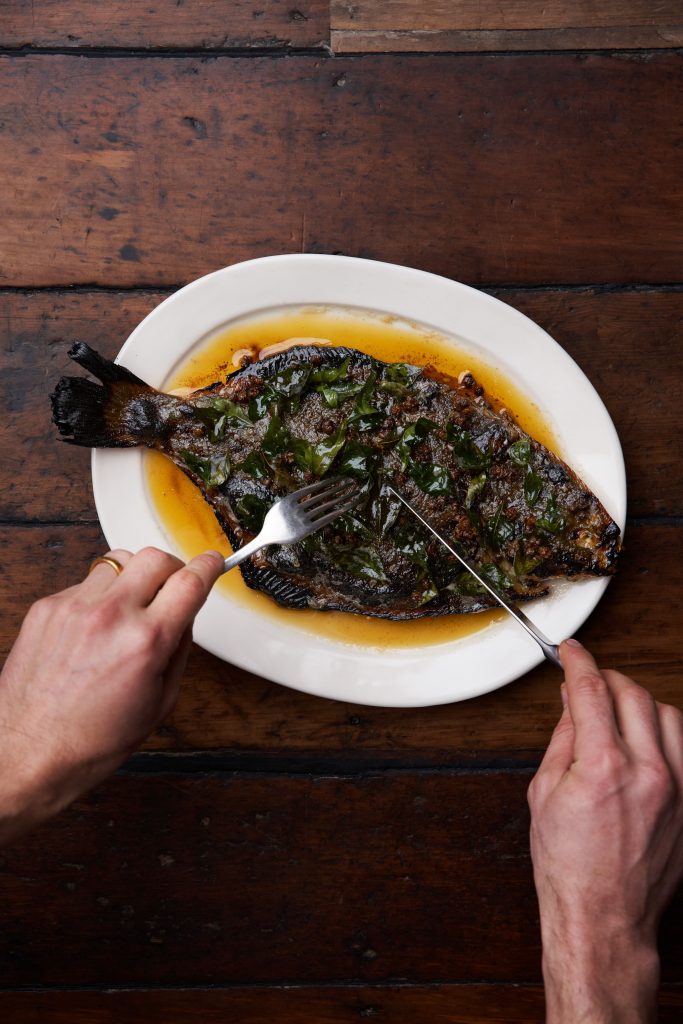 Another bonus that kingi Private has is that it is part of the incredible offering at The Hotel Britomart so there is no need to limit your gathering, conference or intergovernmental treaty signing to just a few hours. A Stay + Dine package allows you to book one or more guest rooms and reserve kingi Private for dinner, while the Stay + Meet package offers the same for daytime meetings or conferences.
kingi Private really is the perfect venue for any occasion and maybe it is actually just the occasion in itself. 
Enquiries can be made at [email protected] or phone 09 300 9595