Santos-Dumont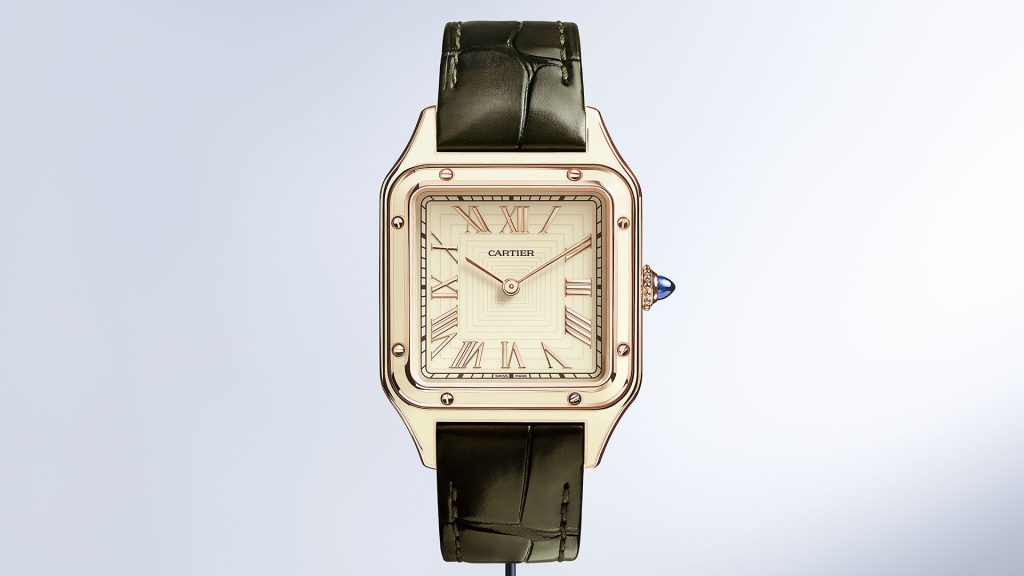 Cartier is bringing back oldschool refinement with its updated collection of Santos-Dumont, named after the famed 1900s aviator, Alberto Santos-Dumont. These updated models are faithful to the pure design of the original and are finished by hand with the utmost care possible. Each are coated with a thin layer of lacquer, then smoothed and polished by hand.
They come in a range of colour variations, each decked in the finest complementary metals, but depending on which one you wanted to purchase, you may have a difficult time due to how exclusive each piece is. You have your choice of burgundy and platinum, beige and gold or black and steel.
The platinum model comes with a burgundy alligator leather strap, a crown set with a cruby cabochon, and is limited to 150 pieces. The rose gold model with a dark green strap and sapphire cabochon crown is limited to 250 pieces. Finally, there is the steel model with a blue synthetic spinel cabochon and black alligator strap.
Tank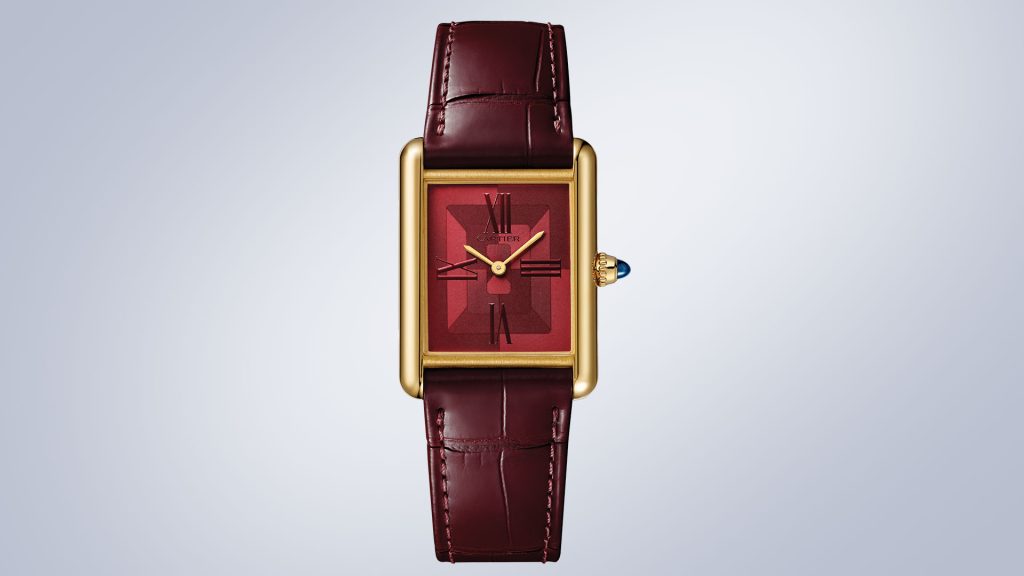 The Tank has always had such a clear iconic look ever since its clean rectangular design language was first introduced in 1917. It's been iterated on in the years since, with monochrome dials, softened angles and an elongation of the case. The new Tank Louis Cartier released this year continues this evolution by removing all except four of the hour marks, and removing the outer ring of rail tracks entirely. Instead the notches of the face splitting the time are worked into the folds of the design itself, as well as an innovative electrochemical engraving technique that allows for very high-precision near invisible markings.
It also comes in three new colours. The red model uses lacquer on the dial, while the grey dial uses a galvanised finish.
Beside this pair is also the new Tank Must; a brooding piece with a deep black dial with bright lacquer that contrasts with the radiance of the gold case. Its crown is set with a sapphire cabochonand it's complemented perfectly with a black alligator leather strap.
The Tank is back, and it's just getting better.