Becoming a Master Sommelier is an intense and exacting process that very few people achieve. Cameron Douglas is New Zealand's first and only Master Sommelier, a dedicated professional wine and beverage expert.
Cameron is well known and respected both here in Aotearoa and abroad. He has judged and presented in the UK, USA, Oceania and Asia and is considered an unofficial ambassador for New Zealand Wine and other beverages (including Antipodes Water). He served on the Board of Directors for the Court of Master Sommeliers Americas and is committed to being an instructor and examiner for the MS programme in Oceania.
And while he might be at the top of his profession, he hasn't lost this humble foundation and love for hospitality that beginning his career in the kitchen has given him. 
You started your career in restaurant kitchens before moving to front of house. Do you ever have a sliding doors moment where you wonder how your life would've gone if you had stuck it out in a kitchen?
I guess I do – working in a kitchen as a chef is incredibly hard and skilled work and requires dedication to the whole process. You should be interested in how best to receive, prepare, cook and serve food.
The world of meat is a degree in itself, the world of seafood the same. In New Zealand we find ourselves in a very valuable position that we are an island nation with easy access to the sea. Yes, we do have great red meat and meat producers, and I think essentially we're also a seafood nation – food from the land and sea to the table is something that we do incredibly well.
You visit many other countries in the world and they import so much, we hardly need to import anything at all, we can do it all here and that makes New Zealand unique in terms of food.
As a Sommelier/Somm who has spent much of their career in and around restaurants I am very aware that you can burn out very quickly when you're in a kitchen. It is a high-pressure situation and in the best kitchens in the world, they're in that kitchen 12, 14 hours a day sometimes.
Given what's required to be successful in this career I am aware I probably would've burned out. I probably wouldn't have travelled as much. I would've had to have been available on site more than I wanted to. So as much as I enjoy food (I do most of the cooking at home) it's not my first love; I'm not a chef anymore in that regard. Although the kitchen focus has served me well as a Sommelier – part of the job involves understanding what wine (or other beverage) pairs perfectly with each menu item.
What a kitchen focus has given me along the way is the ability to talk to chefs in order to understand food quality a lot better. We don't really go to the supermarket any more, except for maybe dishwashing liquid and stuff like that. We are gardeners, and Farmer's Market buyers, we have a local fish supplier and coffee bean roaster – we want to buy farm-to-table produce because we do that so well in this country. More people are latching onto that idea.
You started off doing the dishes and that level of humility seems to be part of that industry. Is that changing though? 
I think that has changed. In part most recently, because finding anybody to work in a kitchen or a restaurant is quite difficult at the moment. Our world has changed.
Are you meaning that the traditional side of moving into the hospitality sector and becoming a chef or other hospitality professional requires you to do this, then this, then this? And when we think you're ready, we are going to move you up, unless you move on. I think some of that still exists, but I think mostly these days people discover a passion for something and then explore that. If that brings them into a kitchen or front of house in a restaurant, then they will learn very quickly if they've got a hospitality heartbeat.
Because I didn't go to cooking school and I don't hold a cooking credential, I had to start where I had to start. But you prove yourself by showing up early, you do a good job, anything you touch you do a good job of, and you go the extra mile. And if that means sweeping and washing the floor and cleaning the toilets and rolling up your sleeves and doing something else to be part of the team, then that's what hospitality is all about – bringing together the collective talent of people.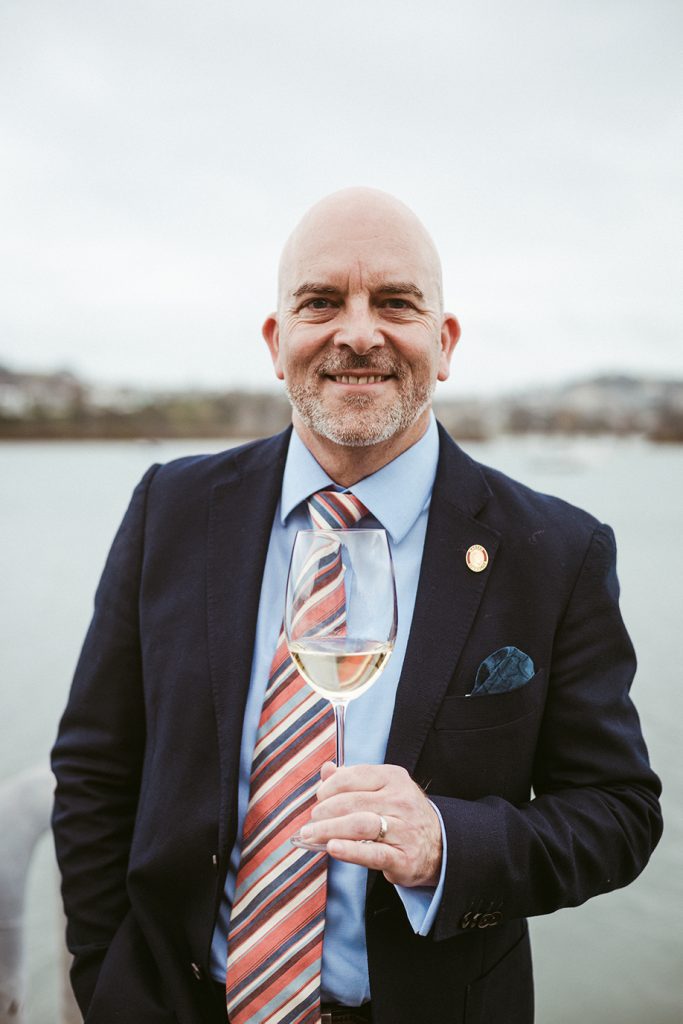 This might be a slightly leading psychological question, but do you think that your trajectory within the industry helped prepare you for the vastness of those exams?

A hundred percent. You don't stay in the hospitality sector if you don't mean it. If you don't like people, don't work in the hospitality sector, right? You have to be able to have something within you that's genuine and real, and you want to make the guests you're dealing with satisfied and happy. If it's a glass of champagne or a great piece of meat, then you have to own the moment and deliver excellence.
I think the one of the reasons I'm still here and still doing this is that I did the big Kiwi overseas experience when I was younger and went to the UK, which provided a wider perspective. If you have global awareness, if you are travelling, if you're seeing other parts of the world and what you like and what you dislike and what works, you bring all of those experiences back home. As we get older and a little wiser, we draw on those experiences so that we can pay it forward to the next wave of professionals.
That's one of the primary roles of a master of anything; whether you're a Master Chef, a Master Sommelier, or a Master of Wine, you carry that title now because you are the sensei, you are the mentor, you are the person who now pays it forward.
In hospitality, you need to do that. You don't allow a new employee to be lost trying to learn a section or learn a menu or wine list. You take them under your wing and you teach them and you guide and mentor them until they get it. Even people with experience who come into a new restaurant need to be guided and empowered.
Can we talk about some of the exams and the challenges that you had to go through?
Ultimately, the exams at any level in a sommelier program, such the CMS one, involve the theory of the world of wine and beverages and the service of those in a hospitality context primarily. The CMS process is a four stage process – Introductory, which has a theory focus and is available to anyone interested in the Sommelier profession; Certified, which incorporates wine tasting with a higher level of wine and beverage theory. Most Somms are satisfied with this level of qualification. The Advanced level adds layers to all aspects of professional knowledge and is very challenging – it can take years to reach this level – and the Masters requires a pretty crazy level of knowledge and skills. It incorporates a service exam, theory and tasting exam (the tasting exam is centred on wine).
Some people have great palates and pass the tasting exams quite quickly, others are experts at service, and yet others are experts at theory. Most of us have an area where we are less strong and my weakness was blind wine tasting. In order to be successful in that, you have to taste a lot of wine blind. When I was studying, I was the only one in the country (actually the whole Oceania region) so had to self fund the wine tasting program, and back then preserving  wine back then was tough so we tipped a lot of wine out because it just spoiled quickly.
I had to learn how my palate worked first – that's part of the challenge – being able to have a range of wines to blind taste morning, afternoon, and evening to figure out which time of the day your palate works best at – mine is the early morning. We filled the house with wine so that the flights were varied and accessible.
My wife, Janet, would collect the wine so I wasn't aware of what we had. She'd get people to bring in wine from overseas (she infiltrated the Kea Clubs of the UK & USA) plus hunted out local suppliers. I never looked inside the boxes. I added some wine experiences overseas, working in vineyards (I did vintage in Burgundy one year), and tasting international wines was important because your palate memory can be very strong once you tune it.  Developing your palate and blind tasting as a skill takes a long time to hone and become more expert at it.
So imagine this, at the Advanced and Master Sommelier tasting exams you walk into a room and there are six wines on a table in front of you, three white and three red. They are classic wines from classic places but from anywhere in the world.  At Master's level, they're not going to give you an Albarino grown in Central Otago – as nice as a wine like that would be, it's not going to be there because it doesn't meet the brief of classic.
You're at a table and facing you are three Master Sommeliers. You are given 25 minutes to identify those wines in an oral format. I'm speaking, they're saying nothing. You have four minutes and 10 seconds to describe each wine. You don't wait for a response and then you get up and walk out of the room.
I failed that exam multiple times before passing. To prepare for an exam like that, you have to practice over and over and over again. I was practising the sequence of discussions about a wine to make sure I hit every point about each wine before I would move on. Even at home, I would do six wines in front of strangers, and Janet would record it so we could review later. I got used to being in an environment that's incredibly intimidating, which exams are.
How precise do you need to be to pass? 
Very precise – there are a specified number of markers or identifiers you are required to hit – not necessarily the actual producer (this is a plus) but definitely grape variety or blend, country, region, perhaps sub-region, the quality of the wine and the vintage. For example, this wine is a Chardonnay from Burgundy in France, the Côte-d'Or in particular and it is a 2015 from a quality producer. I believe this to be Premier Cru level. 
You've spoken about how by going through this process, you've become an embedded part of the industry and it's created all of these opportunities for you. Do you think that also it's changed your approach to other aspects of your life?
It has helped me understand that I am capable of all sorts of different things. One of the most rewarding aspects of being a sommelier and a Master Sommelier is the ability to pay-it-forward – to be available to people who are interested in joining hospitality or having a career in wine.
Having discussions with people or meeting them for a coffee and they're saying, 'I'm tired of being a bartender, but I love wine. How can I become a sommelier like you?' is immensely rewarding. We end up talking about what makes them happy, where their life is in terms of their career goals, and their inspirations and aspirations. You become a go-to person, you become a bit of a mentor and it's fantastic.
I'll always pick up the phone. I'll always try and answer an email to help people out. I see that as part of my career choice. You're learning and you're becoming a professional. And the pinnacle was probably just before the top of the arc when I passed my Master's exams (I remember a Master saying to me on the day I finally passed that on that day I likely knew more than anyone in the room).
Now I'm just riding this nice little arc at the top, this wave of enjoying my job as a Beverage Director. I still work the floor from time to time, by the way. After we talk today, I'm going to run the lunch service at The Lodge Bar in Auckland. I come home and I don't sit in front of the TV. I come home and I finish writing articles or I'm tasting wines and I'm cooking dinner. And my life is surrounded by great wine (and spirits, and any beverage). Part of the deal is staying current which means lots of visiting wineries, tasting, reviewing, writing and reading.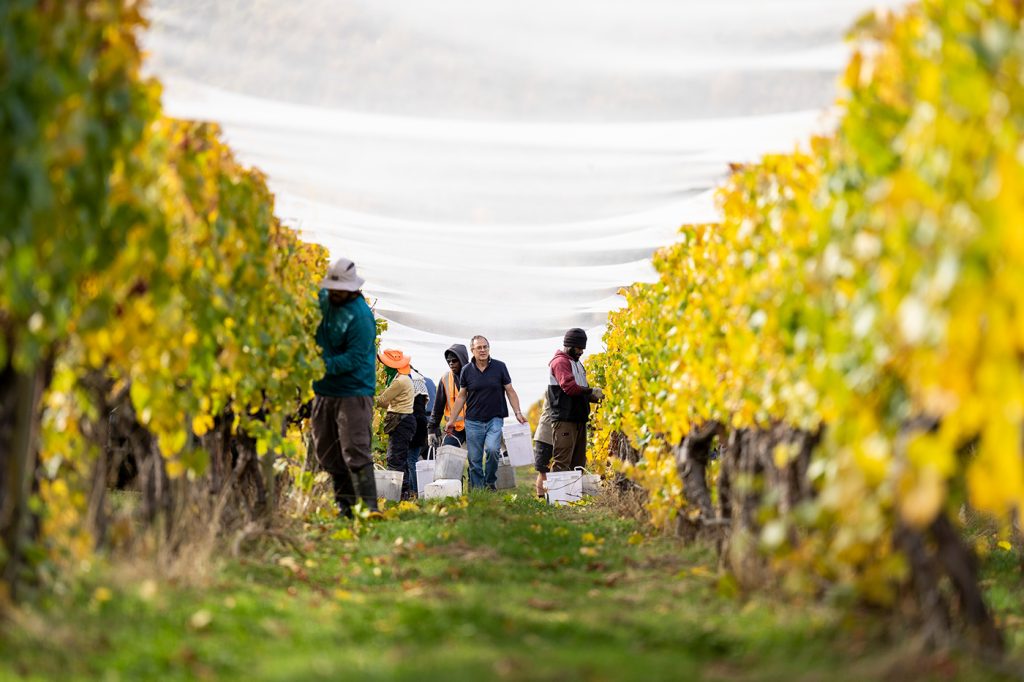 Pip Battley from Waitiri Creek Wines has spoken a lot about the culture and being able to taste that in the wine; you can feel the love coming through. Do we need to cut out the fluff and just hold onto that passion for why we do things?
Well, people like Pip and many other winemakers in New Zealand who operate at that boutique level are connected to the land and they have a way of expressing the voice of the land through their wine, which sounds esoteric, but is actually quite true. There is an increasing trend for winemakers to let the wines speak of the land, in Aotearoa we call it Turangawaewae.
What Pip demonstrates is that she's been given this opportunity to work with great fruit from a great site under a brand that she believes in and she's been given the flexibility and the gear to do that. Fermenting grape juice is easy, but it's everything else around it that is driving her passion to craft some really lovely and site specific wines. When she talks to her apprentice winemaker or cellar hand, or somebody pruning vines she's able to share her vision and develop the wines further into expressions of the land and the people involved.
Winemakers have a bigger role to play other than making wine because they have to be inspirational as well – to bring other people into the industry and create wines that people want to drink, wines with a story and a provenance. The younger wine drinkers definitely seem to focus more on quality and want sustainable options.
How do you begin to quantify what we are talking about with something like from Waitiri Creek, that X factor of passion that goes into it? 
I think the X factor is in part realising, learning from, and crossing a threshold where you know your piece of dirt. If you know what's going on underground, overground, behind the scenes, and you're in command of that and you have vision peppered with a bit of passion. You have the vision to see the end result and you can't achieve this unless you know precisely what you are dealing with.
We could both take a piece of meat and cook it medium-rare. You could heat the pan, throw some salt on it and cook it, right? It might come out medium rare, but it may not taste as good as mine because I have inspected that meat, trimmed it down, seasoned it in a slightly different way. I may also have decided to marinate it a little bit.  And when it's at the right temperature to put in the pan, then I'm going to do it. I have taken my learned skills and experience and applied them to the task.
So if we're talking wine, learning or delivering information to customers or students, if you know what you're talking about, then you have the pathway to success. If that's small volume wines, like Waitiri Creek, then you have the recipe for success, though you're competing in a very challenging market at the same time.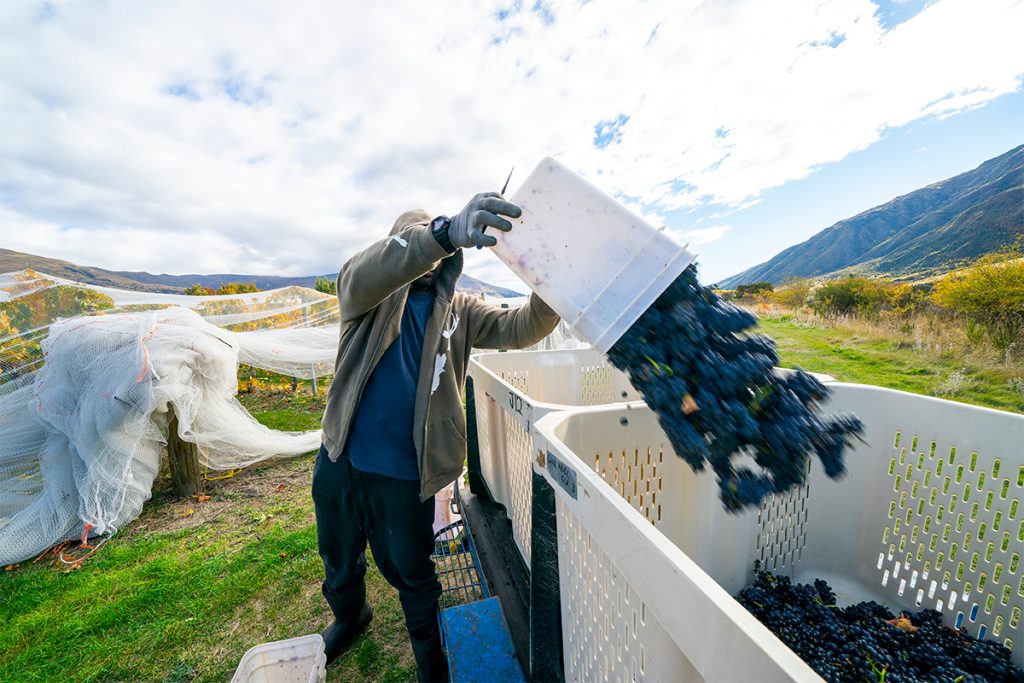 The world of hospitality has been through a really rough time over the last couple of years. Are you optimistic that we've been through the worst and that things are looking up?
I am very optimistic – we hospitality people are resilient. I think we are learning to live with the fact that a global pandemic necessarily changes things, and our industry has always had to deal with change.
Hospitality is continually challenged by churn – when I first entered the industry the key topic was the difficulty of finding skilled and committed staff, so that aspect isn't new. I would love to see the Sommelier and other hospitality professions taken more seriously here – we still seem a bit stuck in Aotearoa in the idea that hospitality is an in-between non-career thing. Some of the people in the world I know with the best careers are extremely talented in all sorts of different ways, and they happen to work in hospitality because that's the best channel for their talents. They love people, they love fine wine and they love food.
Hospitality is challenged, as are many professions. If we can inspire people to look at our industry as an exciting and challenging career choice, things will improve.
What's the best piece of advice you've received along the way?
My wife is a list writer – she has always said that you are the conductor, the architect of your future; embrace that, accept it, and make it happen. Don't blame anybody else, just make it happen. Start writing lists, plusses and minuses involved in what you want to achieve. What's in the way and how can you address that (and who can help you)? You'll likely find that the minus list is much shorter. What you have to do is start working on the positives and then the negatives will naturally fall away during the process. And don't let anyone tell you it can't be done – surround yourself with positive, caring, inspiring people.
That's certainly reflective of my career. I'm just somebody who's passionate about wine and beverages and food and people and I love being a Somm.