Time. It's something you can use but not own, and spend but never keep. It is very, very precious as there are never any refunds on what you spend your allotment of time on – so make every second count. Of course, this also makes time a far too rare and valuable commodity to waste on junk like; engaging in echo chamber political debates, Council bureaucracy, completing online surveys or doing boring old housework!
Still, the latter is actually a necessary evil, especially if you are like me and live in an ancient 'character' house which, like some sour-faced, contrary old twill-pants-wearing great-uncle, seems determined to sprinkle yet more dust and crud mere seconds after I'd cleaned up the last shower! (So frustrating, when I'd had to seriously motivate myself to do it in the first place!).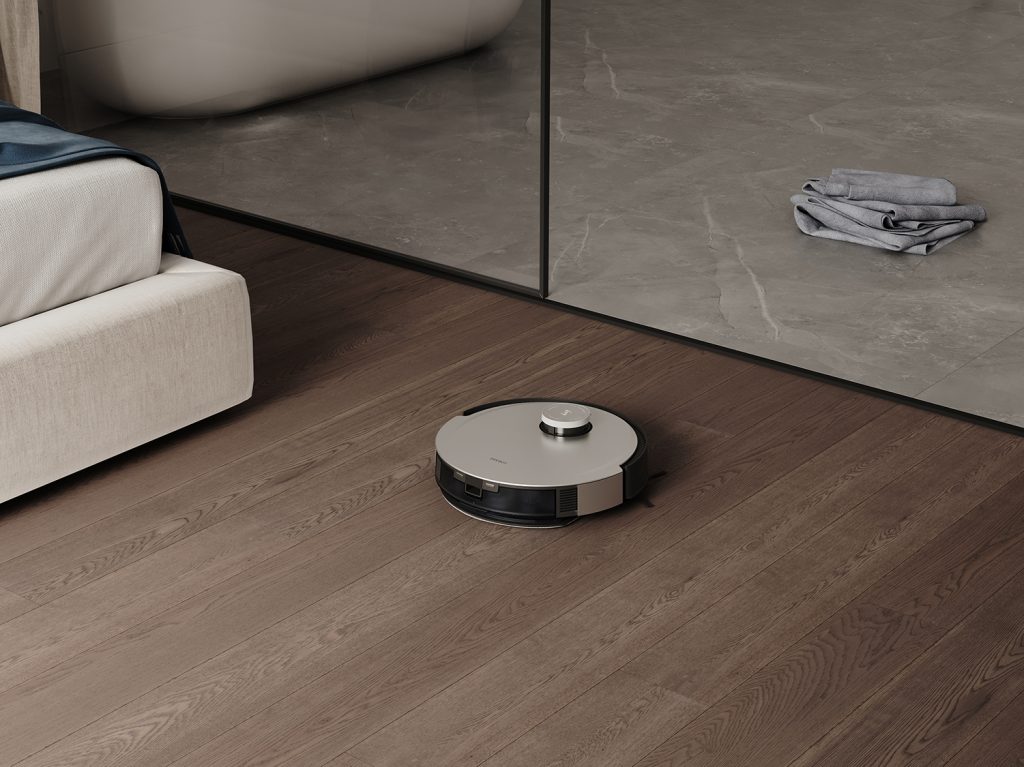 But luckily for us, help is at hand as, thanks to mind-blowingly innovative companies like Ecovacs Robotics, we now have cleaning appliances that tag in to do those unbelievably tedious chores like vacuuming and mopping for us. Leaving us a lot more valuable free time to enjoy good company and work on our mood, stress levels and general mental health, i.e.; by bingewatching The Last Kingdom and playing endless sessions of Call of Duty!
Listening to the market
Still, as with any domestic appliance, there are always two manufacture categories to choose from; the stylish, reliable, quality-based option you're proud to own versus the ugly, unreliable, designed-to-fail hunk of plastic junk.  
Home service robots are no different and Ecovacs have chosen to produce their bots to fit in with the former category – largely taking their cues from market research, like some done here in New Zealand which told them that elite quality in product design has become ever more important to Kiwis. Over a few short years, its relevance has shifted from around one in three respondents to two in three – while the demand for quality materials used in manufacture has never been higher at 78%. So, you're definitely not alone in wanting nothing but the very best brands within the sanctity of your home!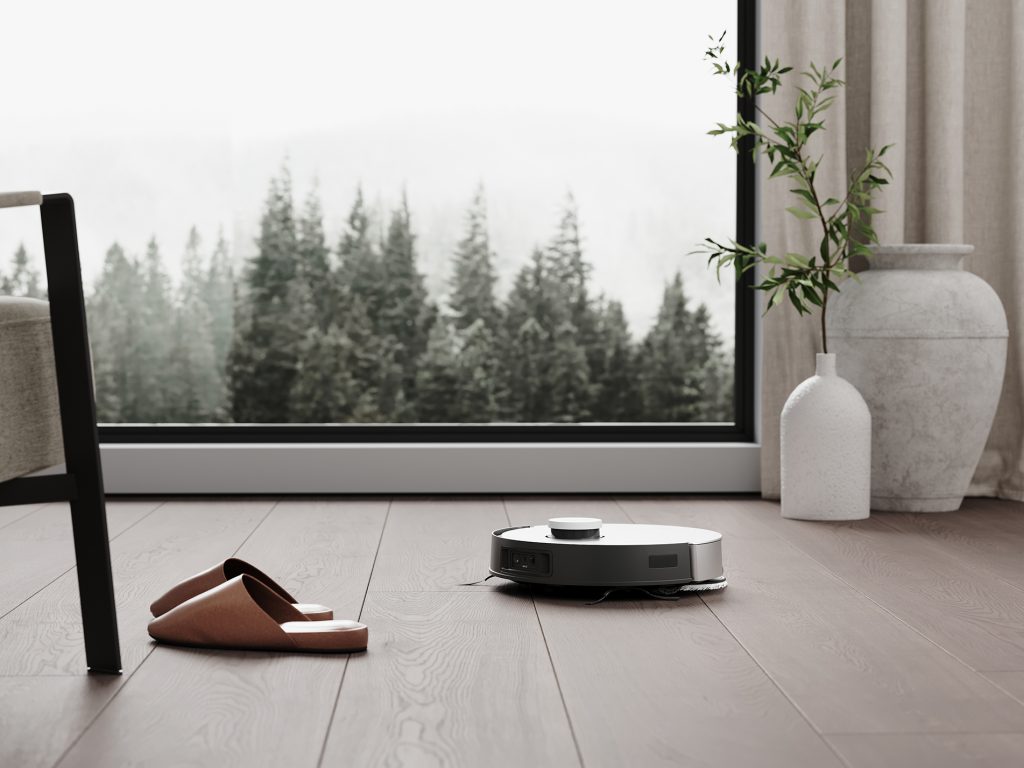 How this key insight has played out with Ecovacs is that they have approached creating new products in virtually the opposite direction to most companies, in that they have focused on meeting their customers' desires first rather than their accountants' KPI goals. So, in creating their DEEBOT X1 family of home service robotics Ecovacs have put aesthetic appeal in design, smart functionality and quality materials in manufacture first, well before worrying about pinching any pennies here or there in production.
A European design
Jacob Jensen was one of the great Danish designers who belonged to the Danish Modern movement so influential in product design from the late 20th century on. His company, Jacob Jensen Design, have carried on his design philosophy that embraces distance, closeness and touch. Brought on by Ecovacs for the first time to work on the DEEBOT X1 Family, Jacob Jensen Design created physical models of their designs, continuously tweaking them until perfection was achieved. The resulting premium metal decorative plates within its classic silver and black palette has created a crafted beauty that matches the bots' unparalleled cleaning experience. One that Kim Michel, Global Design Director and GM of Jacob Jensen Design is proud of; 'Through extensive research and our design process we were able to create a product that is both elegant and efficient. Every detail has been so carefully considered and re-worked over and over again. All of this effort is part of our own process, in our own pursuit of perfection.'
The DEEBOT X1 OMNI
Ecovacs have been pioneers in the home service robotics industry for 24 years developing dual mopping and vacuuming, and driving intelligent navigation, obstacle avoidance and smart functionality. All of these innovations came together with the Jacob Jensen design in the premium DEEBOT X1 Family that Ecovacs wanted to create as a new benchmark for home service robotics.
Their initial launch was the DEEBOT X1 OMNI, which features Ecovacs' strongest suction power at 5000Pa, the latest AIVI 3D and TrueMapping 2.0 technologies, its strongest mopping system ever and the YIKO AI Voice Assistant. The DEEBOT X1 OMNI is the first robotic vacuum cleaner to manage the entire floor cleaning process. Beyond sweeping, vacuuming, and mopping, the OMNI Station is the first in the world to integrate and automate not only dust collection, but also cleaning of the mop, drying the mop with hot air flow and refilling the water reservoir from its water tank.
High-Performance Mopping
Anyone with hard flooring in their home knows all too well the dread that overtakes you when it's time for its regular mop. However, with the DEEBOT X1 OMNI you'll have the power of Ecovacs' strongest mopping system ever – the OZMO™️ Turbo 2.0 Rotating Mopping System.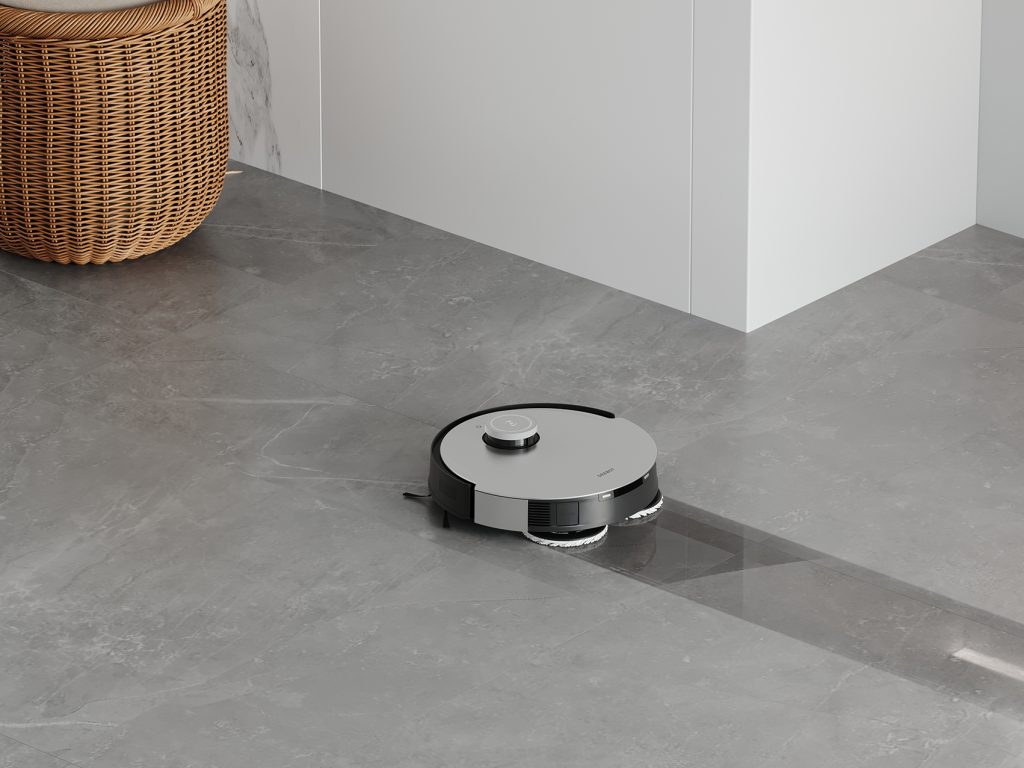 Featuring specially-designed attachments that vibrate, spin, and maintain moisture efficiently, the combination of pressure and high-speed rotation of 180 rpm mean that even the most stubborn spills are no match for its mopping power.
Obstacle Avoidance
Of course, if your home is anything like mine, there's all manner of hockey sticks, fishing gear, discarded jackets and the like strewn about. Not a problem, Ecovac's AIVI 3D technology significantly improves the robot's perception of your home's environment using laser and visual sensing technologies for best-in-class obstacle avoidance.
Plus, the TrueMapping 2.0 technology speeds up mapping and offers a wider field of view.  Together with AIVI 3D, these technologies add a third dimension to household mapping by increasing mapping speed to reduce cleaning time and to enable the robot to navigate more precisely across different home environments. This makes it easier for you to send the robot to specific dirty areas and locations and get them cleaned up quicker and more conveniently.
Voice control
In this world of Siri and Google Voice we expect our smart appliances to respond dutifully to our dulcet tones as a minimum. The DEEBOT X1 Family certainly steps up to the plate here with YIKO, the industry's first natural language, built-in interactive assistant tailored for home service robots. By combining voice and visual AI algorithms, YIKO enables natural language communication and multimodal interaction. This makes it easier to say 'OK YIKO, start quick mapping' or to ask it to come towards your voice, vacuum under the sofa, go back to clean the bedroom or whatever you want with over 40 different commands.
Water Management
The All-in-One OMNI Station also has a 4L clean/dirty water tank to automatically store the wastewater after cleaning the mop and refilling the water tank with clean water. After each cleaning round, the base station automatically washes the mop and dries it using hot air to remove any nasty odours caused by humid environments.
The DEEBOT X1 PLUS
Joining the DEEBOT X1 OMNI in the DEEBOT X1 Family, comes the brand new DEEBOT X1 PLUS. Containing all the above breakthrough intelligence and innovations from the DEEBOT X1 OMNI, the PLUS features an OZMOTM Pro 3.0 Oscillating Mopping System that ensures no stubborn stains remain on the floor. It also has an Auto-Empty Station which removes the need to empty the dust bin after every clean and with a fully sealed drawer style design dust bag, dust and allergens are contained. The strong suction power of the auto-empty station means that it only takes 10 seconds to automatically empty the DEEBOT dustbin, which fills into a 3.2L disposable dust bag that usually lasts around 60 days on average.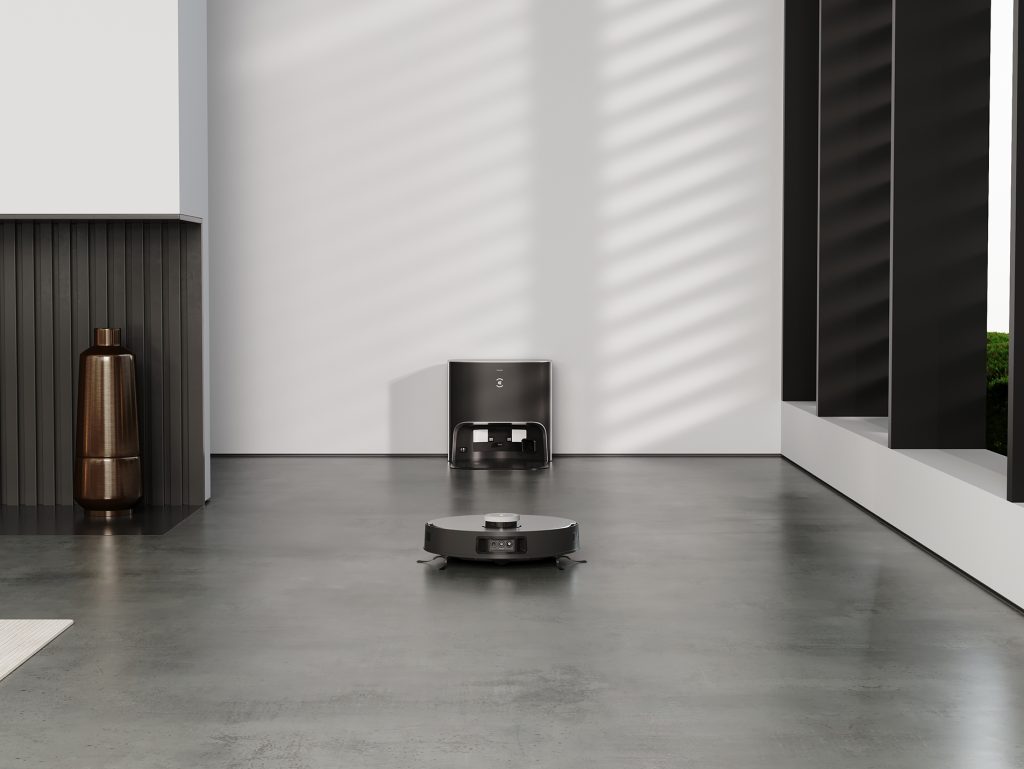 The DEEBOT X1 PLUS also supports 24-hour intelligent movement control. Its built-in camera and two-way voice function allow you to use the ECOVACS HOME App to talk to family members, pets and interact using videos.
Data Privacy
Mindful of all this digital interaction, Ecovacs haven't skimped on the user privacy and security protection either. The DEEBOT X1 PLUS enables end-to-end data security by integrating software and hardware, adopting asymmetric encryption technology, featuring multiple authentications, and securing personal privacy data. The privacy is so good in fact that Ecovacs are the world's first robotic vacuum company to be awarded the TÜV Rheinland privacy and safety certificate for both software and hardware.
We all know how valuable time is but, as Ecovacs' market research has shown, we are also starting to learn the value of quality – in both manufacture and design too. Their figures have shown that it is obviously no longer good enough to just pump out products like home appliances purely based on price as we are starting to expect much more – even from new product categories we're not used to. Manufacturers of all stripes should take notice of this sea change in our attitudes – Ecovacs already have.
The DEEBOT X1 PLUS is available today at Godfreys, JB Hi-Fi, and Robomate for RRP $2,199 NZD and the DEEBOT X1 OMNI is available from JB Hi-Fi, Noel Leeming, Godfrey's and Robomate for RRP $2,999 NZD.