We recently covered that the Grand Seiko SLGH005 won some major design awards for impeccable attention to detail, flawless construction and artistic flair. But perhaps you aren't into the light tones of the 'White Birch' face inspired by the 400 hectares of white birch surrounding the Japanese studios in Shizukuishi that these timepieces were lovingly birthed in. Fortunately for the more brooding among us, this August 2022 is seeing the release of the SLGH017 as part of the Evolution 9 collection. The SLGH017's new face portrays the white birch tree forests on the Hiraniwa Plateau at night.
Apart from this, the SLGH017 shares its design with the SLGH005, which has already proved its worth among connoisseurs, earning itself accolades along the way. Why fix perfect?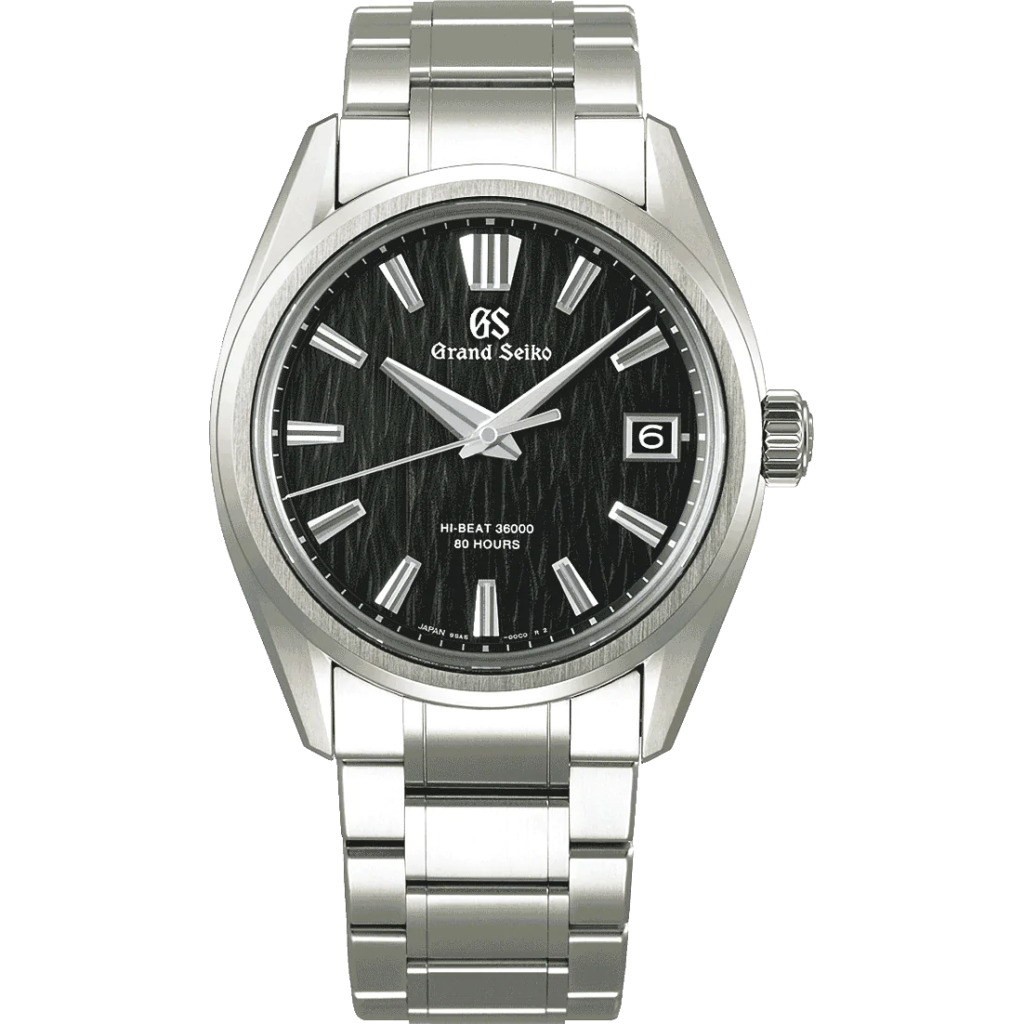 It has strong hands and grooved markers for elegantly bold legibility. Each marker is created via diamond cutting and all have a beautiful mirror finish. It's powered by the ever reliable and accurate revolutionary Calibre 9SA5, storing up to 80 hours of power reserve. This is made possible by high efficiency Dual Impulse Escapements unique to Grand Seiko, as well as high power generation via the twin barrels.
It's encased in high-intensity titanium and is finished with zaratsu polishing. This is part of Grand Seiko's DNA and design language. The hands and every flat surface of the watch is polished to a mirror finish by a master craftsman. This finish gives a sharp crisp look and a finish you can see yourself in. The case is set with a low centre of gravity and bears wide lugs to create a comfortable and secure placement on the wrist.
The Grand Seiko Hi-Beat 36000 80 Hours SLGH017 may have just perfected perfect.