Whether you're looking for a way to escape your bubble buddies for a night or are trying out new options to optimise guest space for Airbnb attendees, these tiny portable homes are a solid solution. Haus.Me is in the business of making tiny, sustainable, off the grid homes, and the units they have made for consumer sale are a masterclass in simple being more.
Currently the design studio has three options, from small temporary accommodation best suited for very short stays, all the way to permanent dwellings built for long term sustainable off the grid living.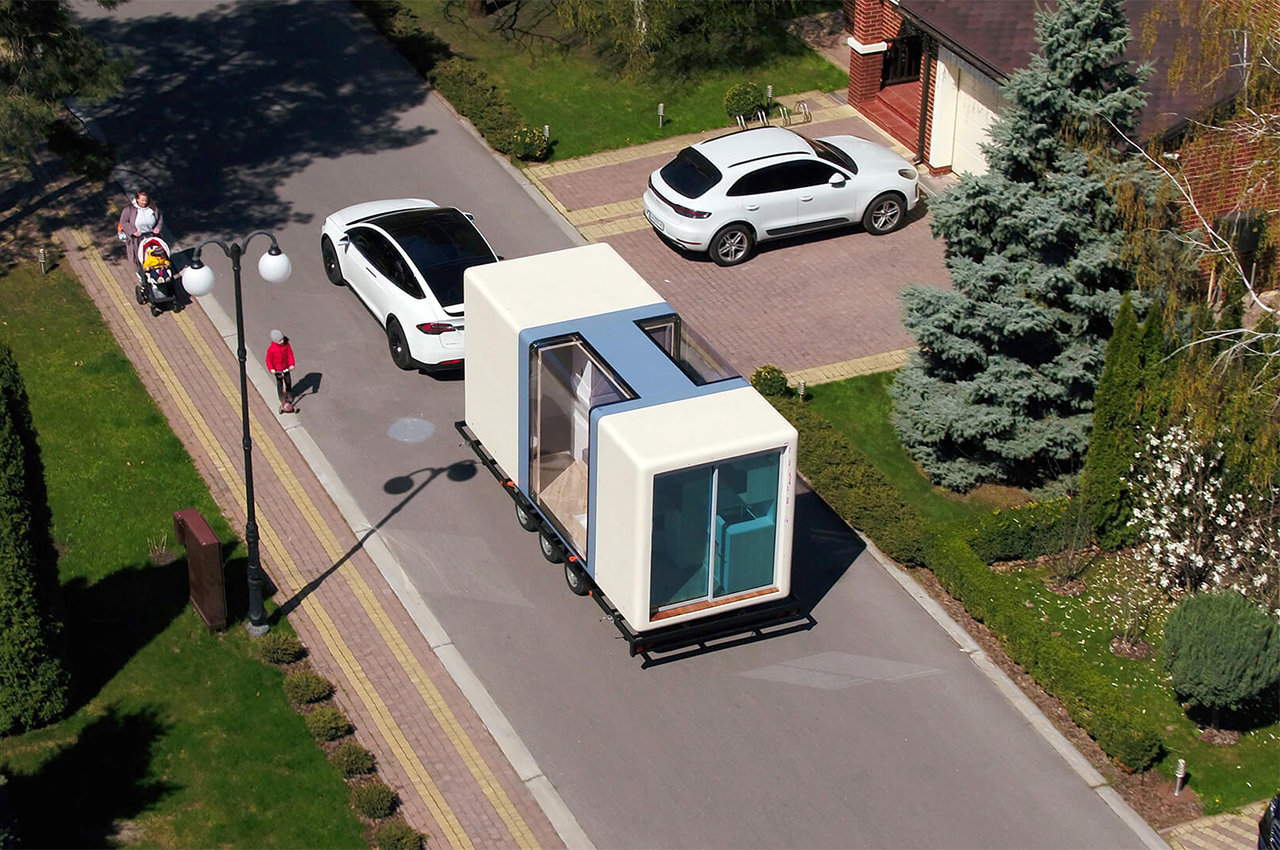 The former is their latest offering, which appropriate for two people in short term rental accommodation, such as a short Airbnb stay. It's self contained with its own back-up power, a large water tank and is portable with a trailer (good luck getting it on by yourself).
It also has Cloud Self-Diagnosis which keeps an eye on all its vitals to make sure they're running in tip-top condition. You can also use this service to change the digital locks on the door between guests.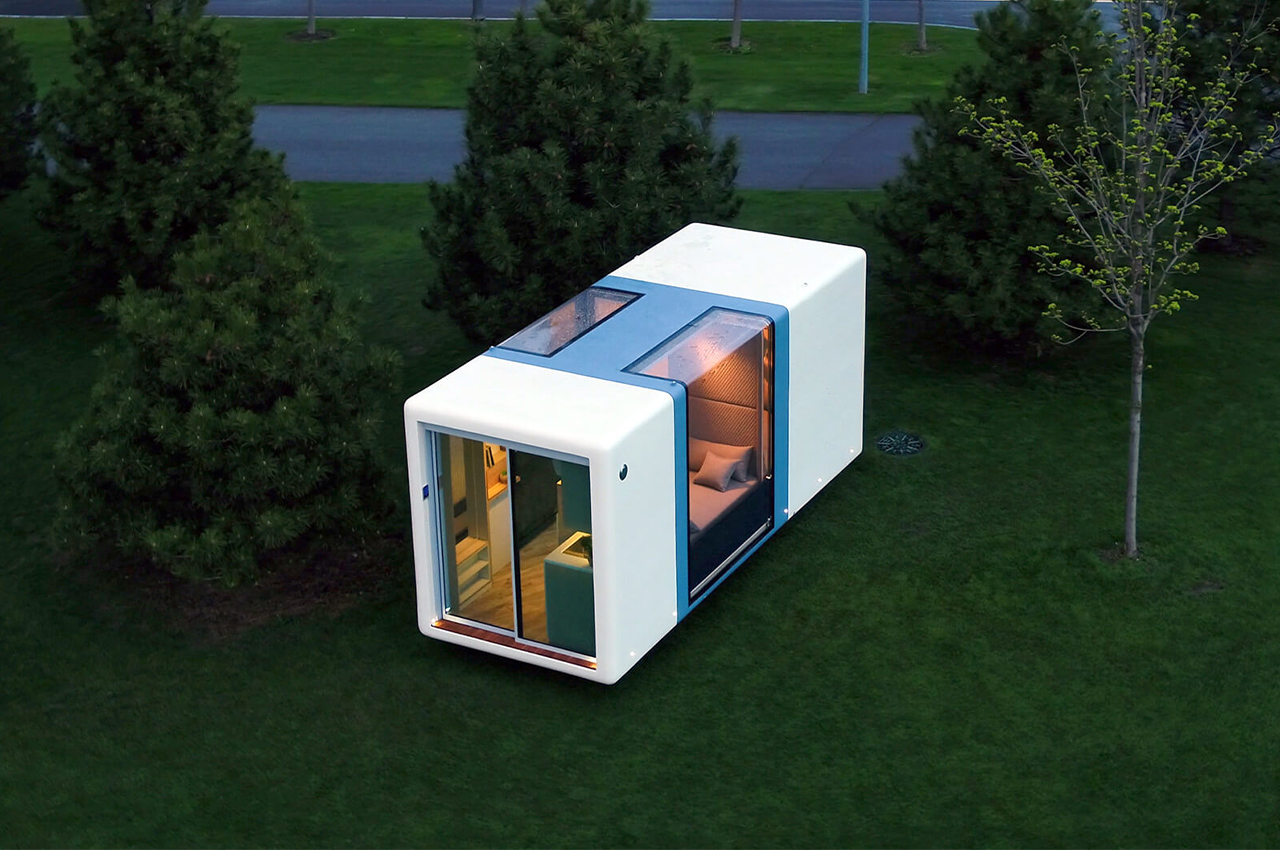 There are two models, Light & the Pro version, which cost US$50,000 and US70,000 respectively. Personally it's worth it to upgrade to the pro for its 10 hours of backup power, reverse osmosis water purification system, Antivirus Shield air purification system, and voice controls to command the entire place.
According to the creators, "these homes are energy efficient with low operating costs. They are durable and made from eco-friendly materials that are safe for you and the environment".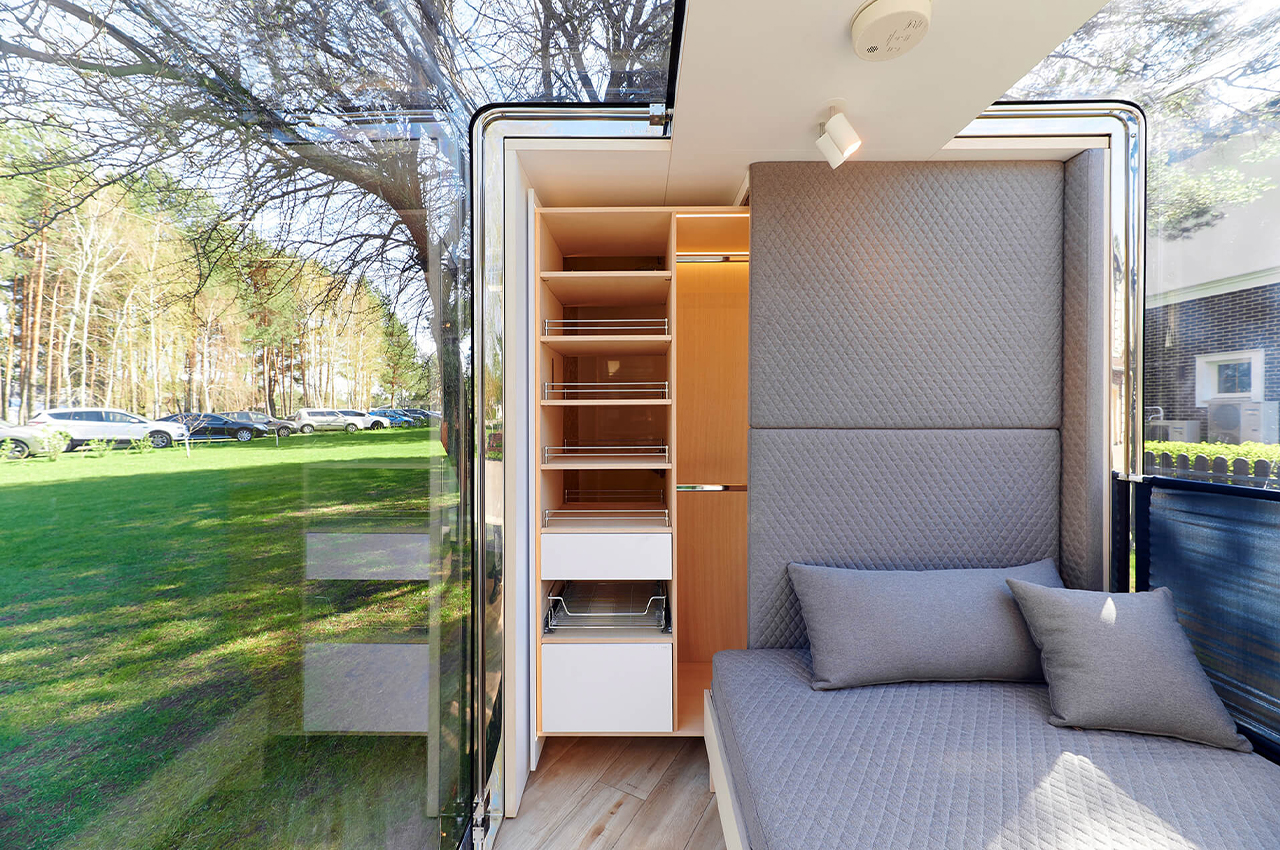 Its footprint is 5.8 metres by 2.2 metres and even comes with a coffee maker, mini-fridge, microwave and full-size shower and toilet. The sheer amount of tech packed into these things are boggling, and in a time where we're constantly worrying about contaminated surface, it's nice to see designs incorporating touchless faucets, motorised doors, and remote controlled lighting. Light switches and door handles are hotspots for germs.
The best part is, with windows that big, you can stare in at your guests like the goldfish they are.