Smart watches are becoming more and more the norm. It started innocently enough with non-watch wearers taking up Fitbits on their wrists. Then suddenly the idea of maybe having a smart device on your wrist doesn't seem like a totally outlandish idea. Until recently, smart watches seemed to be the domain of the geek, but as more brands have moved in, the market has opened enough that the fashion houses have moved in and set up shop to show Silicon Valley how it's done. Montblanc has become a major player and have brought their professional eye for detail to the intersection of business lifestyle and luxury with its Montblanc Summit smart watches.
Montblanc already has a long history in the luxury space, most notably its pens, but also in leather goods and a whole plethora of other accessories. Here at M2, we're always ready to recommend something coming from Montblanc.
Currently in its watch series they're delivering the Summit Lite, Summit 2, Summit 2+ and more recently the brand new Summit 3. You can shop the entire range at their Queen Street Auckland Boutique or at selected retailers. For a more guided tour of what Montblanc has to offer keep reading below.
This mainline entry into the Summit series dropped in 2018, a year after the Summit 1. At the time it dropped, reviewers were quoted as saying it was "stupidly good looking for a smart watch" and that still holds true today. Montblanc knows what they're doing, I've always said that smart watches always look best when left to the old guard rather than letting sweatpants wearing Silicon Valley types try and figure out what style looks like, and this is a perfect piece to back up my claim. 
Right out of  the box it instantly wows with its stainless steel case with its black DLC coating. Along the right hand edging is a beautiful rotating crown and two pushers for controls. Just like the Summit 3, it uses WearOS and comes with a range of features like a jetlag app, fitness apps as well as access to the Google Play Store. 
The 1.2" full circle AMOLED display is covered in scratch-resistant sapphire and is water resistant to 50 metres.
Buy Now | $1445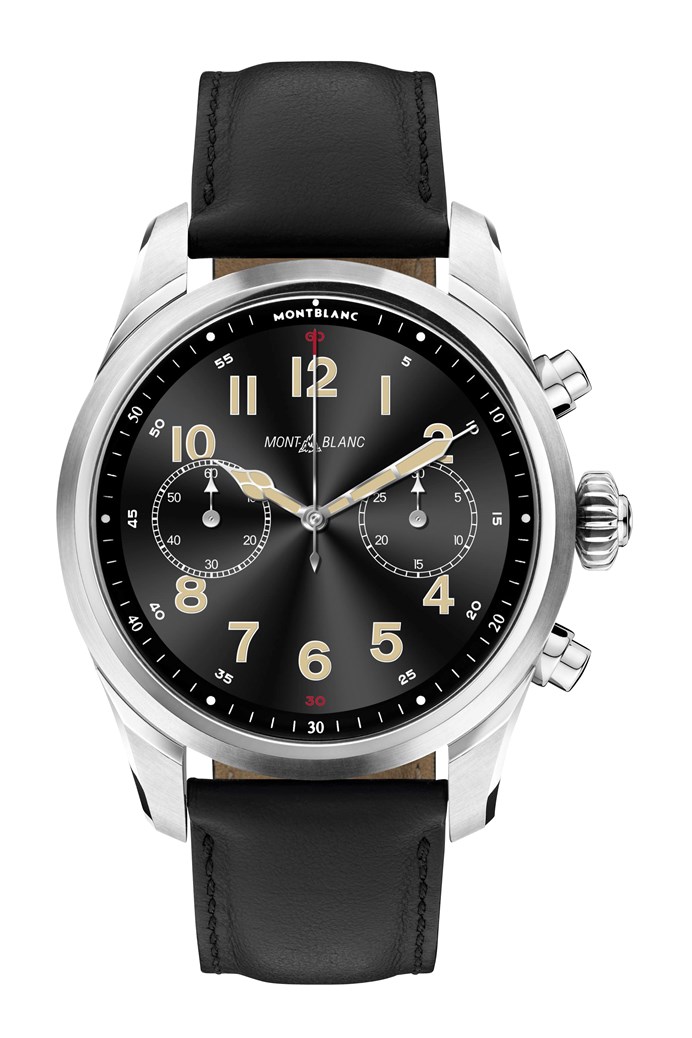 The Summit 2+ is the next step up from the Summit 2. It comes with a larger screen, this time 1.3", and in the process has a slightly larger body than its predecessor, 43.5mm. It's a touchscreen of course, but the rotating crown is always a nice touch. It's not quite as water resistant as the original version with an IPX8 rating, but what are you doing dunking these things in water anyway. As well as a built in speaker, it's packed full of sensors, including the usual suspects as well as microphone, altimeter, accelerometer and gyroscope. Other improvements include increased battery life (30% longer) and cellular connectivity so you can be online without the aid of a phone.  
Buy Now | RRP$2115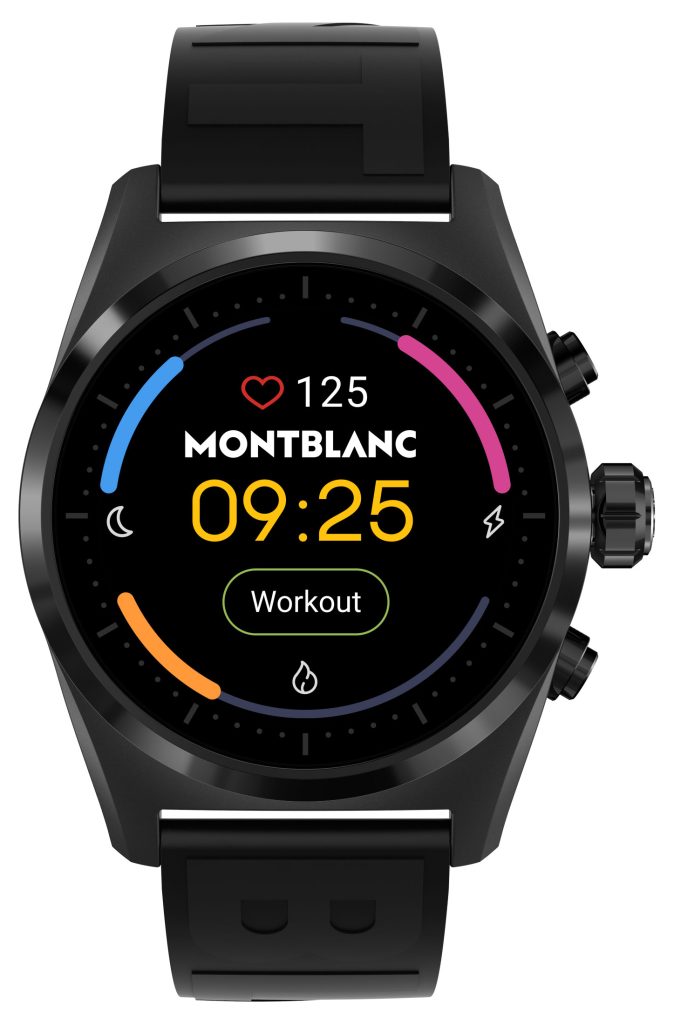 The Summit Lite is the more youthful take on the Summit lineup, perfect for those segueing into the luxury lifestyle or spending a lot of their time staying fit and active (not mutually exclusive!). Due to this angle, its entire design stands out from the rest of the collection with a 43mm lightweight case made from recycled aluminum and stainless steel. It's modern and sleek and comes with either a matte black or matte silver-grey case clasped around a beautifully crisp 1.19" AMOLED display with Gorilla Cover Glass. For grunt, it uses a snapdragon 3100 powered by a 400mAh battery. Of course, it has NFC support for paywave and wireless charging.
Buy Now | RRP$1430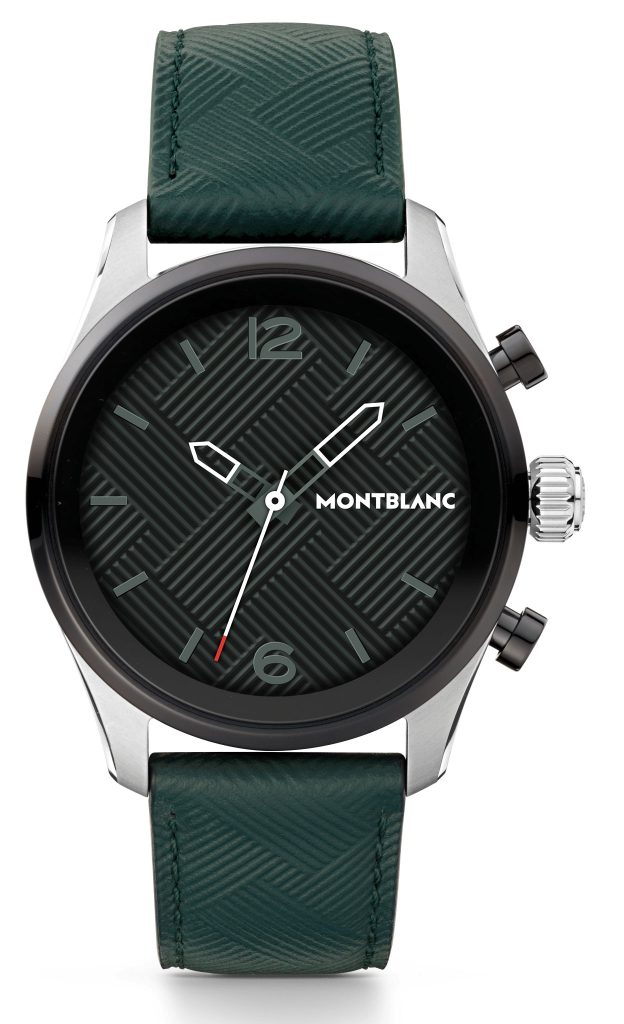 The Montblanc Summit 3 is about as versatile as it can get in the smart watch space, taking advantage of Wear OS by Google to give you access to all the apps you'll ever need to tap away at on your wrist. That includes turn by turn navigation via Google Maps or Google Pay for quick pay waving without needing to take out your wallet or even your phone to pay for things. It has a whole suite of fitness trackers as well, so you can go from tracking the most basic things like your steps, all the way up to sleep monitoring and blood oxygen measurements. Notably it actually uses the brand new Wear OS 3, one of the few brands outside so far to take advantage of the new operating system. It makes it more responsive and snappy, at a fraction of the cost of battery life. Expect more for less.
The exterior sports a calf leather strap for your luxury business exchanges. For a more sports-centric look, you have the rubber strap for more robust activity. Outside of this, Montblanc is offering a whole range of straps to compliment any look you might be aiming for. There are three different versions to choose from, each coming paired with different straps. There's the Titanium Grey case paired with black calf and blue rubber straps, Titanium Black case with black calf and black rubber straps, and finally a Titanium Bicolor case paired with the Montblanc Extreme 3.0 British green calf leather strap and black rubber straps.
There isn't too much that needs improving over earlier models of the Summit series, but they've managed to pack in increased battery capacity compared to the Summit 2. But if that isn't good enough for you, Montblanc is willing and able to do battery replacements for you. Finally, the product is delivered in sustainable paper packaging because measuring the time shouldn't be detrimental to the planet.
RRP US$1,525
Visit the Montblanc Boutique at 87 Queen St, Auckland CBD: