There's a lot of reasons why Parnell is considered one of the country's top suburbs. It's got history, it's got character, great restaurants, boutiques, a location to die for and Double Grammer zoning. Being "affordable" is not one of those traits. Well, until now,  thanks to one of New Zealand's most respected investor-focused developers, Safari Group, which has made investing into Parnell easy with their Augustus Park project which gives a ridiculously affordable entry into one of New Zealand's most expensive neighbourhoods.
Augustus Park by Safari offers up Studios from $465,000, 1-bedroom or 1+Study from $701,000 and 2-bedroom apartments from $1.13M.
And if this isn't enough to get you firing up the mortgage calculator, Safari Group also has a special deal going on at the moment which includes furnishing and appliances for your studio or one bedroom apartment, special rates for Safari property management and a free E-Scooter and $1,000 AT HOP card so you or your tenants can really enjoy the location.
And that's what it really boils down to at the end of the day. All the elements that make Parnell the uber desirable suburb that it is are really all part of the mix. The proximity to the CBD while being close to the beach gives the perfect balance between weekday and weekend living while it is also a destination in itself for world-class boutiques like Trelise Cooper, Zambesi, Working Style, Esqué Atelier, Dadelszen, Jane Daniels, Bara AKL, Rein and Doran & Doran. And once you've finished beaching and shopping for the day, there is an amazing range of restaurants to enjoy including Pasture, Non Solo Pizza, Gerome, Parnell 149 and Cibo Restaurant & Bar.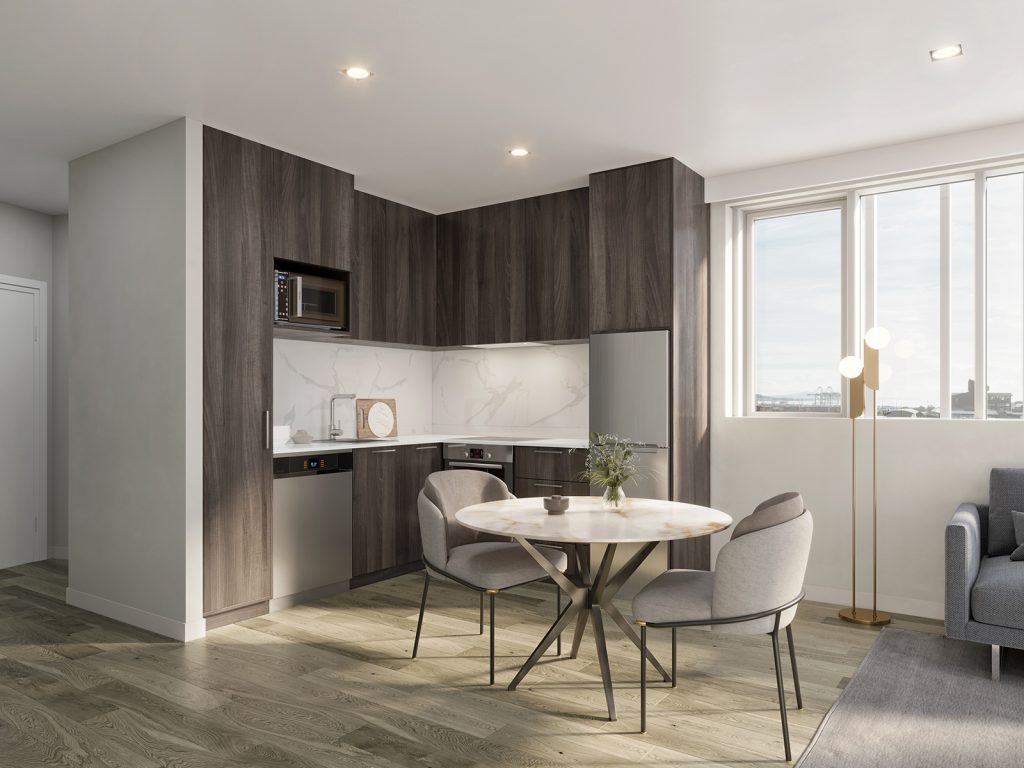 Parnell also offers double Grammar Zone status (for both Auckland Grammar School and Epsom Girls Grammar School), which put it under a great deal of demand from families looking to get their children into these schools and willing to pay a margin in real estate to do so. For older students, Augustus Park is also in close proximity to The University of Auckland and AUT, as well as other training institutes in the Auckland CBD.
Augustus Park is a great investment foothold into a high calibre suburb while also catering to high calibre tenants. Or perhaps it's a great city pad for you. Either way, jump on your E-Scooter and check it out now. 
Book an appointment with Safari Group team to find more information.