When we think of expensive designer yachts nowadays, often we operate under the assumption that bigger probably equals better. After all, at their core, superyachts are about extravagance and excess, and that often goes hand-in-hand with making your boat as big as possible, so that you can stuff it with about as many ridiculously features and amenities as possible. That approach is all well and good, but there's something to be said for the practicality of restraint, the idea that skimping a bit on the size doesn't necessarily mean sacrificing on the commitment to creating something truly luxurious. 
Project Meteor is one of the few superyacht concepts to come across our radar that truly buys into the old adage of 'quality over quantity'. Designed by Dutch outfit Vripack, Project Meteor was designed with family in mind, as the original client was seeking a yacht that would be able to ensure his family swift, safe and comfortable passage to and from their summer home. The 'secure superstructure' approach is visible in the yachts dynamic exterior shape, as well as the spacious interior areas for the family to lounge in pure comfort. The speed part has also been resoundingly ticked off; the yacht lives up to its name with a potential top speed of up to 41 knots.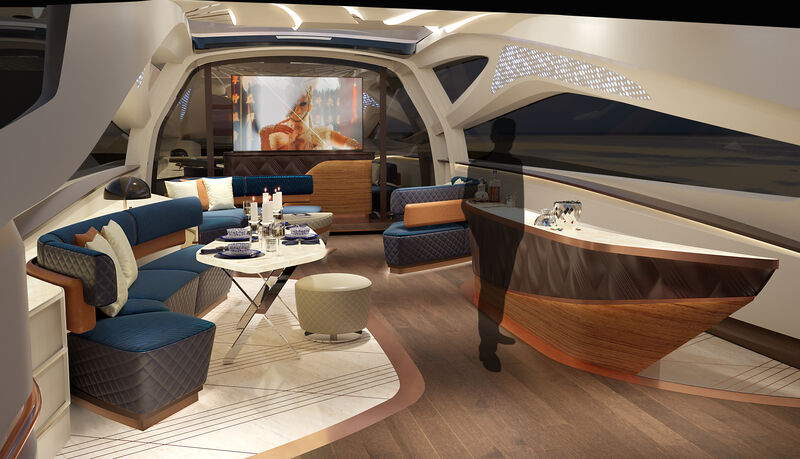 It's pretty astounding how much Vripack has managed to agreeably square into the only 24-metre long frame. Two main lounge areas take up most of the available leisure space; one contains a number of sun pads and a spa pool, perfect for soaking in the rays on gorgeous sunny days, the other sits in the interior and features a dining area, a bar and a lounge area which could easily be fitting with whatever home entertainment add-ons an owner might want to install. The yacht features two double guest cabins, both of which contain ensuites and windows which provide stunning lookouts towards the ocean's horizon.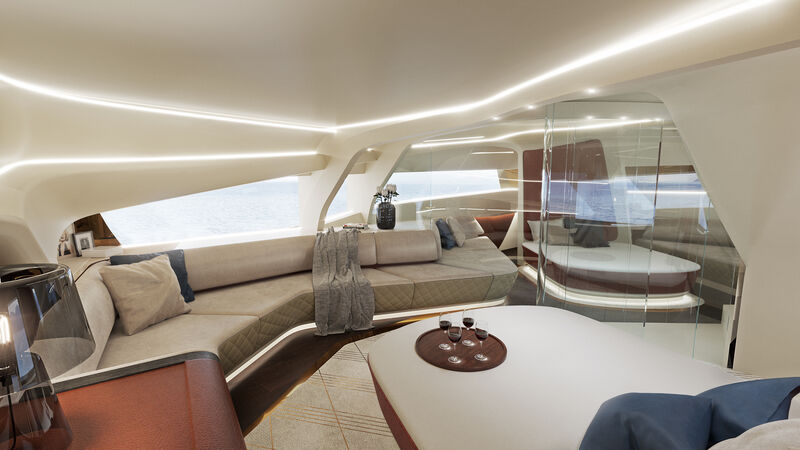 It might not garner the awe-inspired looks from onlookers that the world's most spectacularly large superyachts do, but with everything it has going for it wrapped in one neat, (relatively) little package, Project Meteor promises to punch well above its weight on the market.