Ok gentlemen, let's get this Cold War started again with a little bit of friendly comparisons. Which world leader lives in the most opulence? Let's take a look and find out.
Putin – The Flying Kremlin
I'm going to start off with the Putin's private jet, otherwise dubbed the Flying Kremlin. Putin has three $716M identical private jets, which are all Ilyushin Il-96-300PU's, a four-jet, long-range airliner. It can hit speeds of 900km/h and all are prepared to fly at the same time, nobody knows which one the big guy is going to fly in until right before take off.
It comes with a gym, king sized bedroom, and a spacious office. He needs all these creature comforts as well, as he's reportedly spent more time in the air than all other Russian leaders put together. Not hard considering he's also the longest serving leader since Stalin.
Oh, and it comes with a gold plated toilet, because of course it does.
Biden – The Oval Office In the Sky
Fun fact, Air Force One isn't just the two Boeing 747-200B series aircraft with the Air Force designation VC-25 or a dedicated fleet. Technically AF1 is any aircraft from the Airforce that is carrying the President. So if you strapped Joe to a drone, and did a slow pass over Afghanistan for old times sake, then that drone would count as AF1.
But to keep things simple, let's tour the 747-200B for now. It has a conference and dining room, two galleys for providing 100 meals at one sitting, and Quarters for the President and his First Lady. There's also separate offices that can be converted into medical facilities if need be and rest areas for Air Force crew, staff and media. Honestly, I was hoping for more gold toilets. It has a cruise speed of .855 Mach, making it the fastest commercial jet in the world.
Ardern – The Sky Hive
Look, I don't know whether the two Boeing 757-2K2's the Air Force uses to tote Jacinda around in have any sort of nicknames, so I'm going with Sky Hive till someone comes up with something better.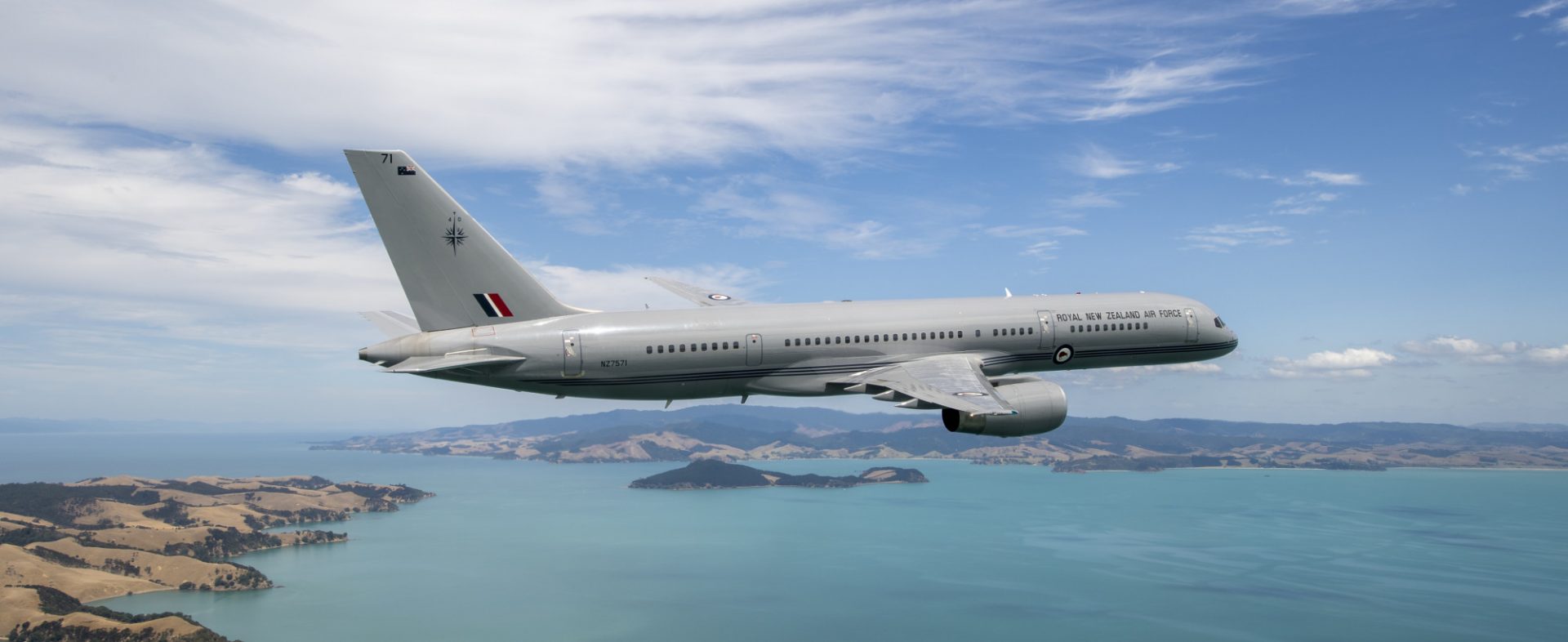 Crewed by No.40 squadron the 757's replaced the 727's in 2003 and don't just do VIP duty. They also carry personnel and equipment globally in support of operations and deployments. In 2008 they were modified with a cargo door and had the floor strengthened to carry heavy cargo. Sure, they might not have a gold toilet or five star hotel glamour shots of the interiors, but by god these bad boys are handy. They're like the ute of the sky. Need a hand moving house? Get one of these in to do the job. They have a range of 7400km and can hit up to Mach 0.8 (850km/h at 10,675m).
I guess what I'm really trying to say is, next time some guy makes an op-ed about one of our ministers taking a private flight and it costing the tax payers, just know that we were already paying for it, and at least we're paying for something useful, and not just a gold toilet in the sky.
Ute of the sky wins, give me that heavy lifting utility.