We all love a good party here at M2 and dinner parties at home are such a great way to really get to know one another. It's easy to turn up with a bottle of wine, the dilemma is what wine to turn up with. If you choose a red to suit the personality of the host or hostess you'll have a great chance to impress. Here are a few reds that I have chosen to suit with the different personalities of the wines to help you pick the right wine.
Sacred Hill Deerstalkers Syrah 2014 Hawke's Bay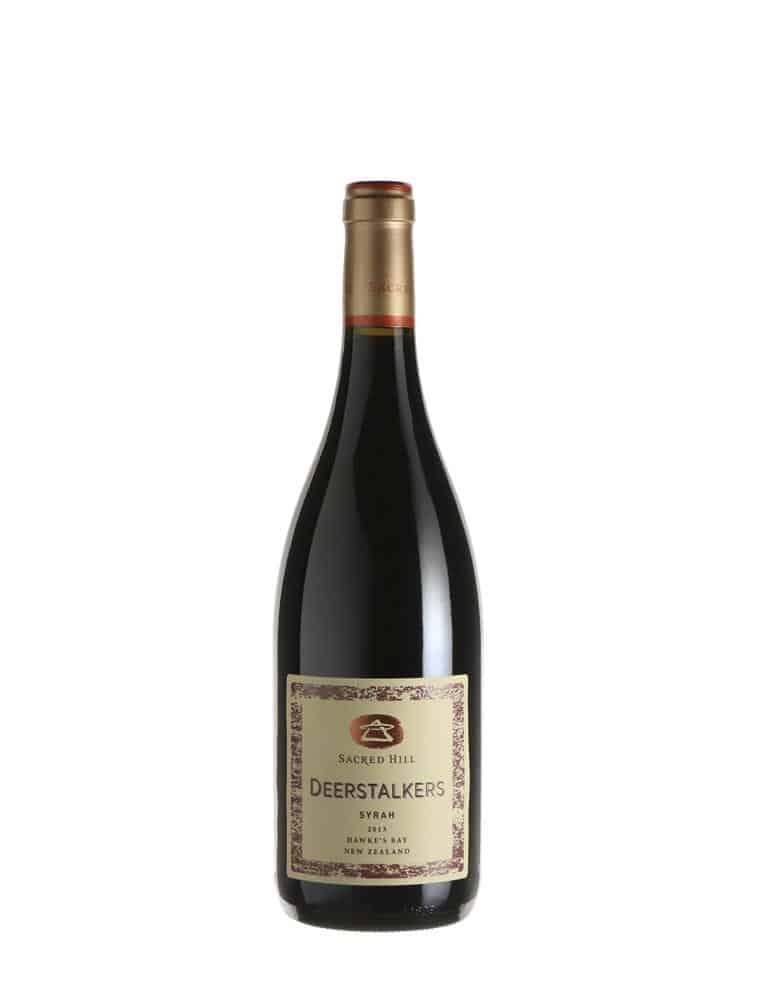 Sacred Hill is one of the few large wineries in Hawke's Bay still under the original family ownership. In 2002, Sacred Hill wineries had the rare opportunity to purchase a piece of land in the much coveted Gimblett Gravels area. At the heart this prime piece of grape growing land sat the somewhat rustic Deerstalkers Association clubrooms. In order to complete the purchase they offered to relocate and rebuild the clubrooms wherever they wished to build. The deerstalkers got a fantastic new club rooms to stalk their deer and the wine grown in the area got its name.
As one of the Special Selection range from Sacred Hill, this is a fine example of a Gimblett Gravels Syrah, rich full bodied with an inky red colour with notes of black pepper and savoury followed by violets, chocolate and dark berries on the nose. The palate is smooth and complex with strong notes of dark berry, spice and savoury coming through, and a lasting tannin finish. With a powerful and finely structured personality, this is a wine to impress someone of a like minded nature.
If your host likes the outdoors, has an outgoing gregarious nature but maintains sophisticated tastes then, at less than $60 a bottle, this is the wine to take to that dinner party – it also happens to go very well with game.
Mills Reef Elspeth Trust Vineyard Cabernet Sauvignon 2013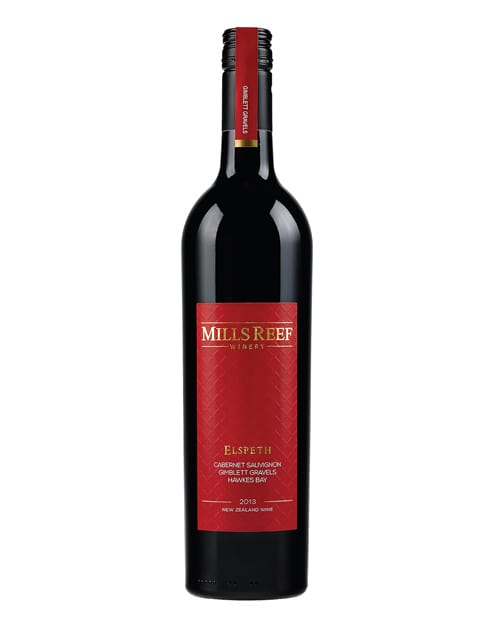 This amazing little winery started out as a major producer back in 80's of Kiwi Fruit wine. From humble beginnings Mills Reef are now one of the most highly awarded small wineries that I know of. Situated in Tauranga (where incidentally, they have one of the nicest restaurants and wedding venues around), they mostly source their grapes from their own vineyards in Hawke's Bay producing outstanding Bordeaux style wines that continuously achieve accolades around the world.
The Elspeth vineyard (named after Tim, the owner's, grandmother) is again situated in the Gimblett Gravels area and produces some of their most outstanding wines.
This distinctly classical Cabernet Sauvignon is a stunning example. The colour is dark red with classic aromas of pepper and violets. On the palate you'll notice complex layers of chocolate caramel, sweet berry fruit and pepper gorgeously integrated with fine oak and fine tannins. The finish beautifully rounded, long and lingering.
With a distinguished and elegant personality, this is a wine that will impress someone with impeccable taste. If your host is particular about the way they dress, has distinguished taste and likes the finer things in life, then this wine, at under $50, is a great choice and the perfect accompaniment for an elegant dinner party with a traditional roast beef.
Yalumba The Menzies Cabernet Sauvignon 2013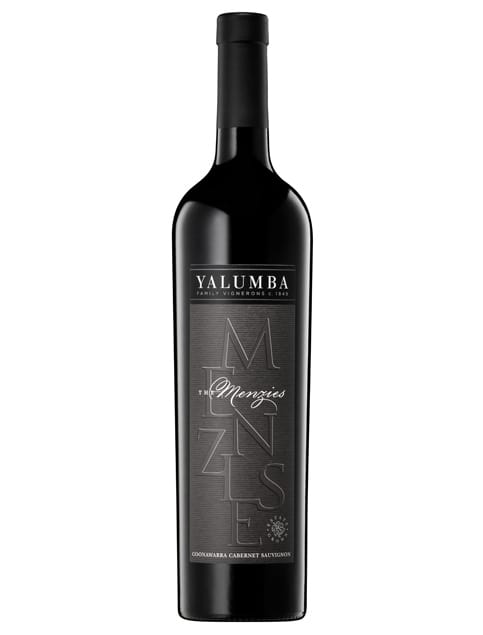 This is another Cabernet Sauvignon but this time from the Coonawarra region of South Australia. Last month we reviewed the recently launched Caley from their 'Rare and Fine' wine selection. At $395 a bottle that wine was not for the faint hearted. The Menzies is also from the Rare and Fine wine selection and at around $50 per bottle, a lot easier on the pocket.
From one of Australia's oldest wineries and from an area that they purchased a few years ago in the famous terra rossa soil – the holy grail of all Cabernet Sauvignon purists. Experimentation and innovation being at the heart of the winemaker's philosophy has resulted in 'The Menzies' reputation as one of the best Cabernet Sauvignon to come from the Coonawarra region.
The wine has along elegant structure. It is bold without being overwhelming with good balance and long lingering finish. The colour is a deep red with a bouquet of blue flowers. Hints of pepper and seaspray (typical to the area) come through on the nose. The palate is rich and full of flavour with strong red fruits, dark chocolate interwoven with an uncious texture and a long lingering finish and robust tannins.
The personality here is confident and strong. This is no shrinking violet and suits a host that, like a good Aussie mate, loves to talk, has strong views, will hold a great conversation and may even swear a lot. The perfect accompaniments for a chargrilled rib-eye on the bone.
Waipara Hills Waipara Valley Pinot Noir 2016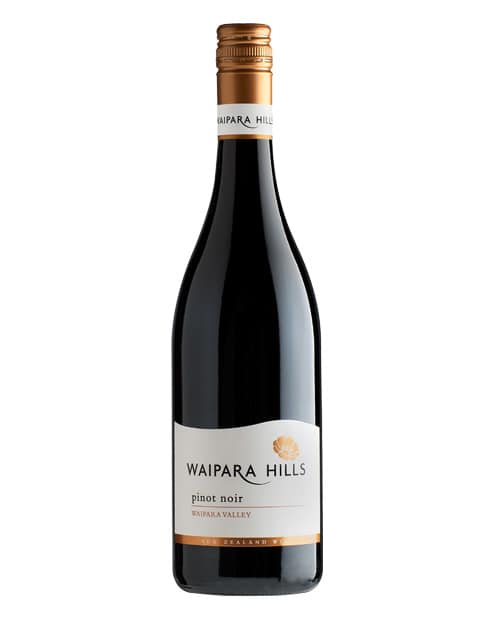 This wine comes from the Waipara valley about 50 kms North of Christchurch. Established in 2001 the winery now has over 500 medals to its name, turning out some delightful wines of a very high quality.
This wine is no exception, produced during a year that was renowned for it's Indian summer that lasted well into May, meant the fruit had time to ripen perfectly and the resulting wine to achieve a well balanced vibrancy that delights the palate.
Bright red in colour, this wine is a lot lighter in colour than your typical Otago Pinot Noir and aligns a lot closer to the Marlborough Pinots that are rapidly gaining in popularity. Red fruit aromas and the forest floor characteristics typical of a Pinot Noir come through on the nose. The palate is rich and creamy with hints of spice and oak with a well structured finish.
This wine has a light-hearted, vibrant personality; full of fun. This is a wine to suit the host that doesn't take themselves too seriously and isn't hung up on image. Someone that is equally light hearted, and with a recommended retail price of just $21.99 a bottle, this wine is inexpensive but delivers great value and makes the perfect wine to bring along to a fun evening. The perfect accompaniment for meal of either pork, duck or chicken served asian style or with an Italian pasta.