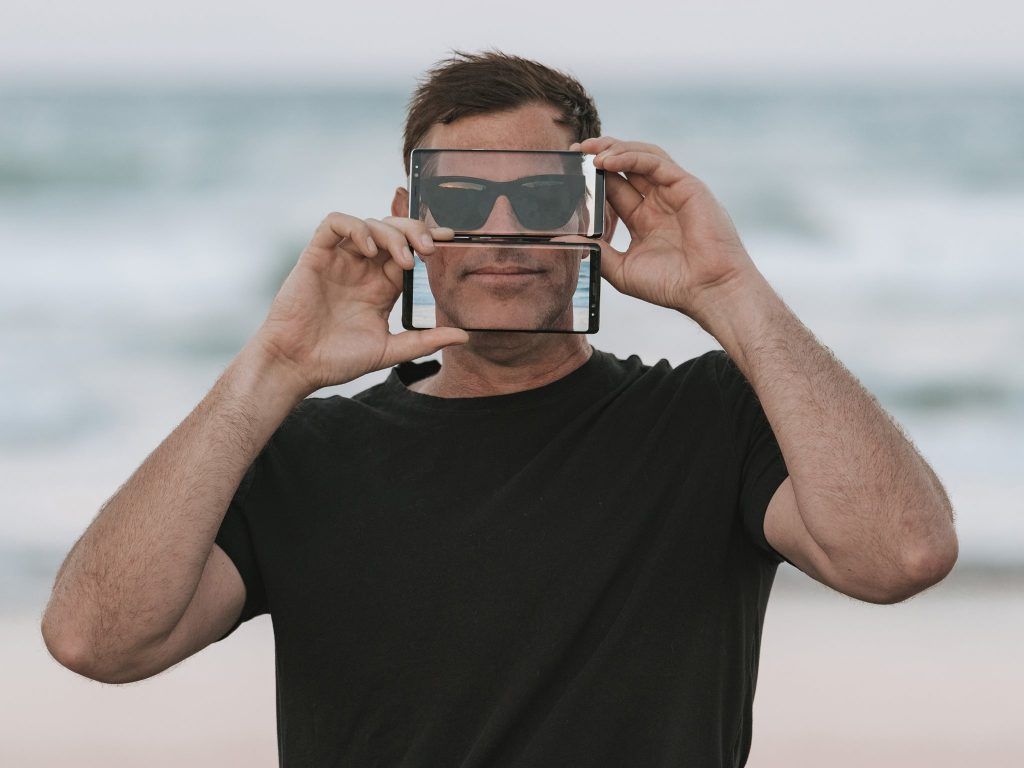 Gliding down the tube of a barreling wave is no easy feat. It requires tremendous balance and skill attained by countless of hours getting up and bailing. Capturing the perfect image of a surfer zipping through a barrel or carving up a wave in itself requires tremendous skill too.
Commissioned by Samsung for this photo series, Rambo Estrada is quite perhaps New Zealand's leading surf photographer. With an immense following of over 100k on Instagram, his dazzling images command the attention of surf and photography fans alike. We had a chance to talk to Rambo about his love of photography, the best surf spots in New Zealand and his top tips to help step up you step up your photography game.
How did you initially get into photography?
Around 15 years ago I just started taking a camera with me on surf trips. I would shoot a few photos as a way to document the waves we'd scored and to make my friends jealous! Now I still shoot surf and adventure photography, as well as weddings.
How did you translate your love of photography and surfing into a career?
I used to be the Creative Director at surf and street clothing label RPM, so I would shoot all the marketing material there. After that, I owned a bar for five years and because I had time free during the day, I was able to shoot surfing and take on some commercial projects too. It got to the stage where I was doing enough photography work, that I had two full time jobs, so I decided to dedicate my time solely to photography and sold the bar.
Where are your favourite places in New Zealand to shoot?
That's a tough one… I think the Chatham Islands would be my favourite place to have ever photographed. Because it's not a tourist destination, the scenery is very preserved, raw and wild. That experience was like stepping back in time to what New Zealand would have been like 50 years ago. I found some amazing waves there, but the waters are also heavily shark infested, and I never saw anyone surfing. My favourite place to go to regularly is the Catlins, which is an isolated zone at the bottom of The South Island. There's epic waves to be found there and the rugged coastline is mind blowing.
The trip that I recently took for Samsung was very much a bucket list type of activity. Usually I like to go to odd places that are off the beaten track and stumble across something new and unexpected. But this trip was great because I got to experience some of the places I wouldn't usually venture to. I've always wanted to go to Abel Tasman and Milford Sound and now I see what all the fuss is about. Both amazingly beautiful in such different ways.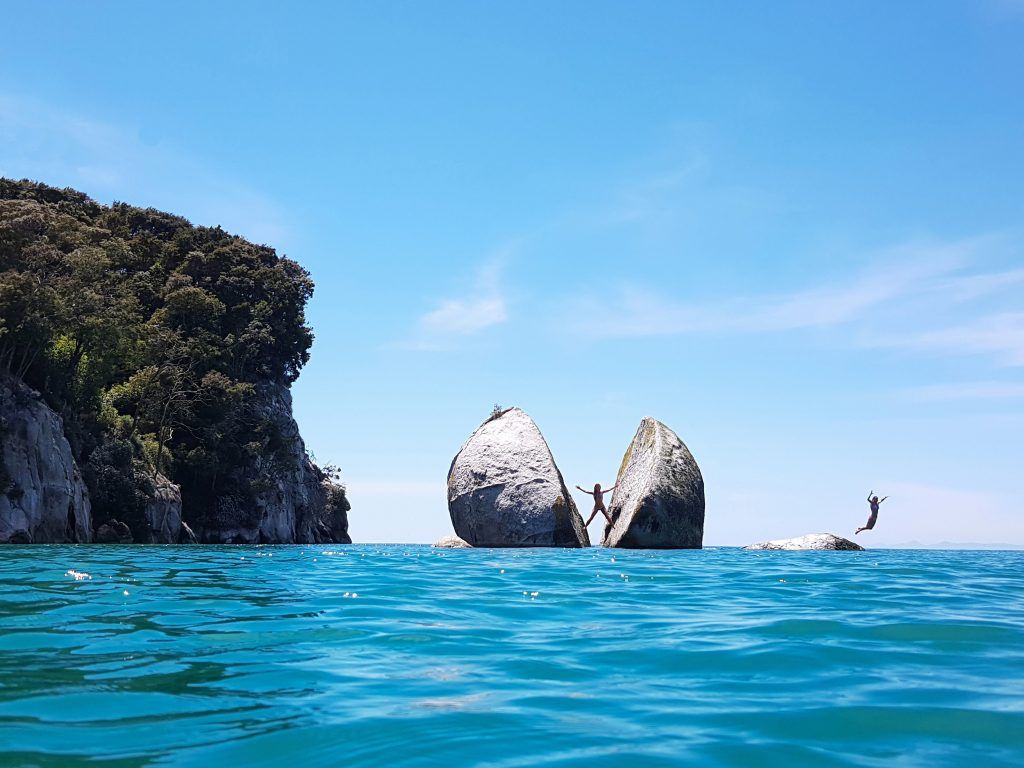 How long have you lived in Mt Maunganui?
I grew up in Maketu and lived in Raglan for five years, then Piha and moved back to Mt Maunganui around twelve years ago.
You've had work featured in international media which is an amazing accomplishment – how did you make this happen from New Zealan
d?
I'm very fortunate that the world is infatuated with New Zealand and its scenery. When I first started out, an Australian magazine called Stab ran an online photography competition, which I decided to enter and that was the first time I'd really put my work out there on an international platform. Then out of the blue the editor of The Surfer's Journal, one of the most well-respected surfing magazines in the world, emailed me and said that he'd seen some of my photos and that he would love to feature some imagery from NZ. From there, I have had editors reaching out to me from all the major international surf media titles. I'm fortunate that as far as the surf photography scene goes in New Zealand I have a large international profile so often I'm the first person they will contact.
You have a following of over 100k on Instagram – how did you gain your following?
The biggest thing for me is the international surf magazines post my content on their Instagram accounts. They have millions of followings, so there's always pick up on my social accounts when that happens.
I would never describe myself as an 'influencer'. I would say that I'm a photographer with a solid following. I've found that specific content looks better online as opposed to in print, and vice versa, so it's about identifying what imagery is right for which medium. I don't really take specific content for Instagram, I just shoot more to my personal taste. The imagery I take is quite pulled back and I like to include more of the environment so that you can imagine yourself there. That's sometimes hard to translate onto a small screen. Instagram is cool to share your work though, it can help with prints sales and is a fun way to interact with others who share similar interests.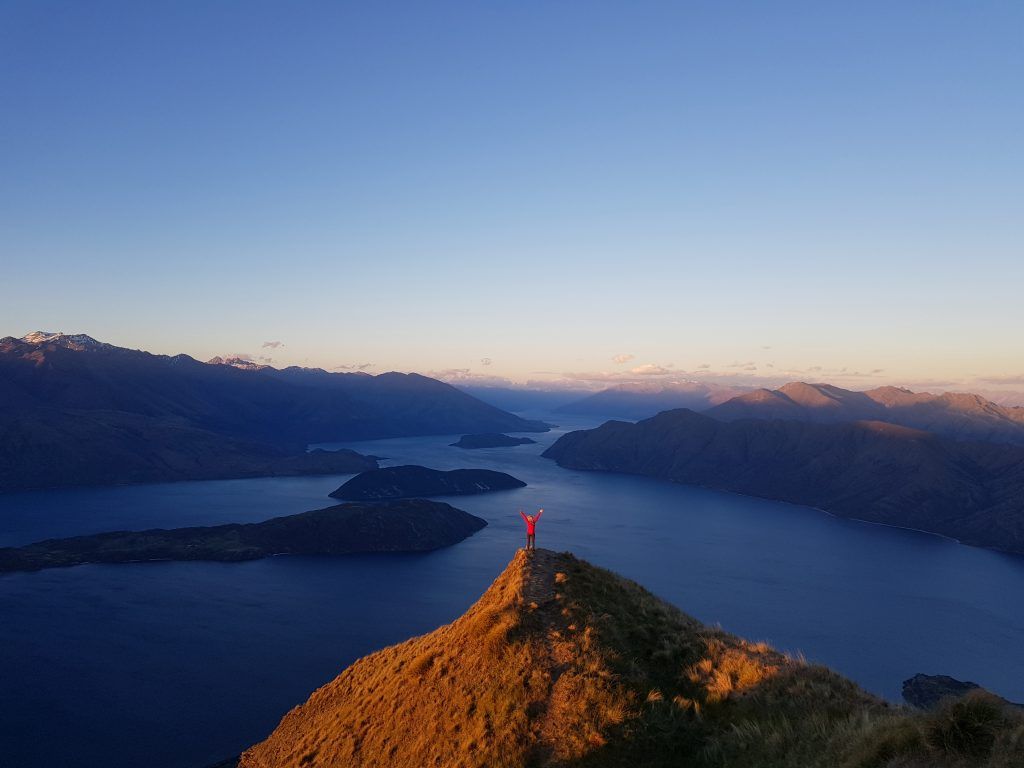 What's your approach to shooting weddings? How do you approach shooting people compared to surf / landscape scenes?
I shoot weddings with a similar approach to my surf, adventure and landscape photography, I put a lot of effort into providing emotional context. I always start out spending a bit of time so I can open with great landscape images to help give the viewer the feeling of what it was like to actually be there. All day I'll be searching for things to shoot that will give you that feeling.
With wedding photography, I try not to interfere too much and concentrate on capturing key moments as they happen organically. I prefer more of the candid lifestyle imagery as opposed to staged shots. Coming from a background of shooting surf and lifestyle, surfers aren't going to want to pose for photos, so learning how to shoot like that has played a big factor in my wedding photography style.
What kind of camera / cameras do you normally use to shoot with?
I shoot with a mirrorless camera. There's a lot of advantages over DSLR, the cameras a substantially smaller which suits my lifestyle nicely, there's some amazingly sophisticated focusing features and great dynamic range. But the thing I enjoy the most is the digital viewfinder. The viewfinder shows you what your sensor is going to capture before you take the photo, so basically your exposures are going to be far closer to where you want them and you don't have to review images to double check. This is my third season shooting on mirrorless and I was a pretty early adaptor of this technology. I would say that within 3-5 years, very few photographers will be shooting with a DSLR.
What were the advantages of using a Samsung phone to shoot on for this project?
It was super convenient to be able to have all of your camera gear in your pocket. I enjoyed shooting with the Note8 with the two different focal length lenses. The versatility was fantastic. The camera was far more sophisticated than any other phone I have used and enjoyed intuitive features like being able to touch the screen to change the exposure compensation.
The live focus was a great feature for shooting portrait and I loved the fact that you could take the phone in the water. I'm used to having to setup my water housing which can be a bit fiddly and time consuming, so the convenience of being able to take the phone in the water was awesome. I was impressed with the Samsung Galaxy Note8's performance in low light as well, it was nice to be able to shoot at dawn and dusk without the camera struggling to be able to keep up.
Were you pleased with the final quality and outcome of the images you captured on the Galaxy smartphone camera?
Yeah absolutely, I was surprised by the image quality. I was impressed by how sharp and clean the photos were!
What makes a great photo?
Photography is quite personal, there's no wrong or right way to shoot a photo. But for me I like to shoot quite clean and simplistic. I want you to look at my images and immediately see what's happening. I also think a great photo gives the viewer the feeling of what it was like to actually be there. With the Samsung imagery I really wanted to capture the Kiwi summer road trip vibe.
How often do you shoot in water? Do you think using a water resistance phone can make the job of capturing images around water easier?
It depends what's happening with the waves, but most weeks I would go for a swim with the camera. Having a phone that can easily go in the water makes it far easier to shoot something that was happening in the spur of the moment. Generally, it can be a bit of an ordeal to take imagery in the water. I need to have something specific in mind to shoot to justify lugging my housing around and taking the time to set it up, it's not very convenient. If I was at the beach with the Galaxy phone and it looked nice in the ocean, it's rad to be able to just dive on in [and take amazing photos].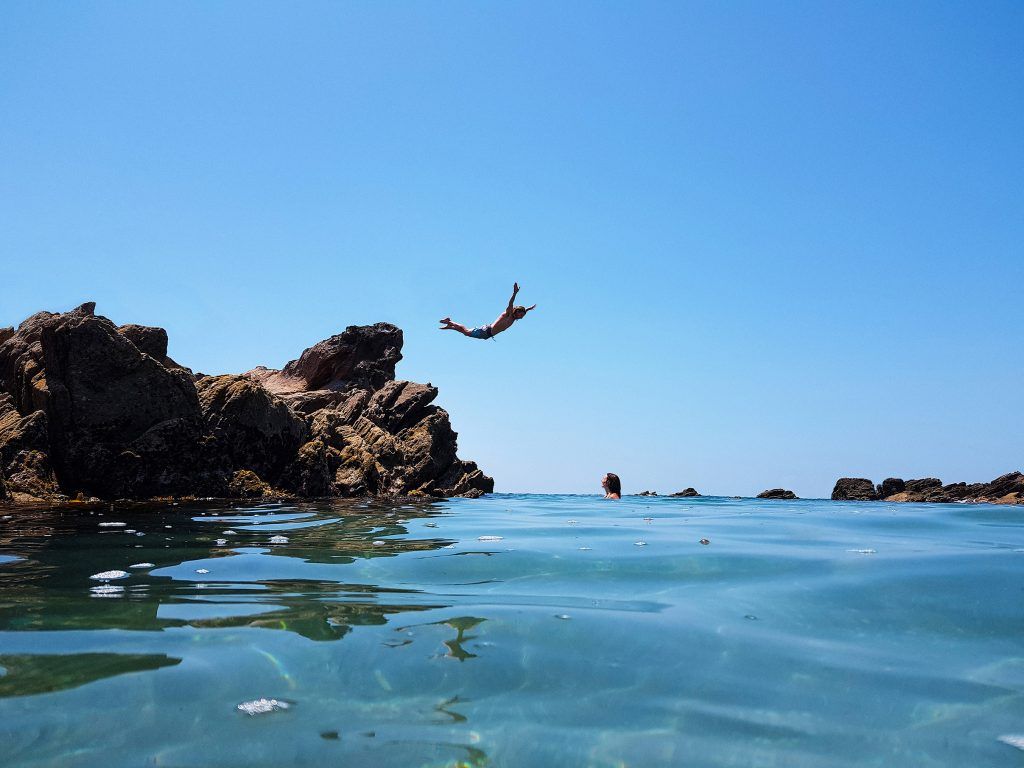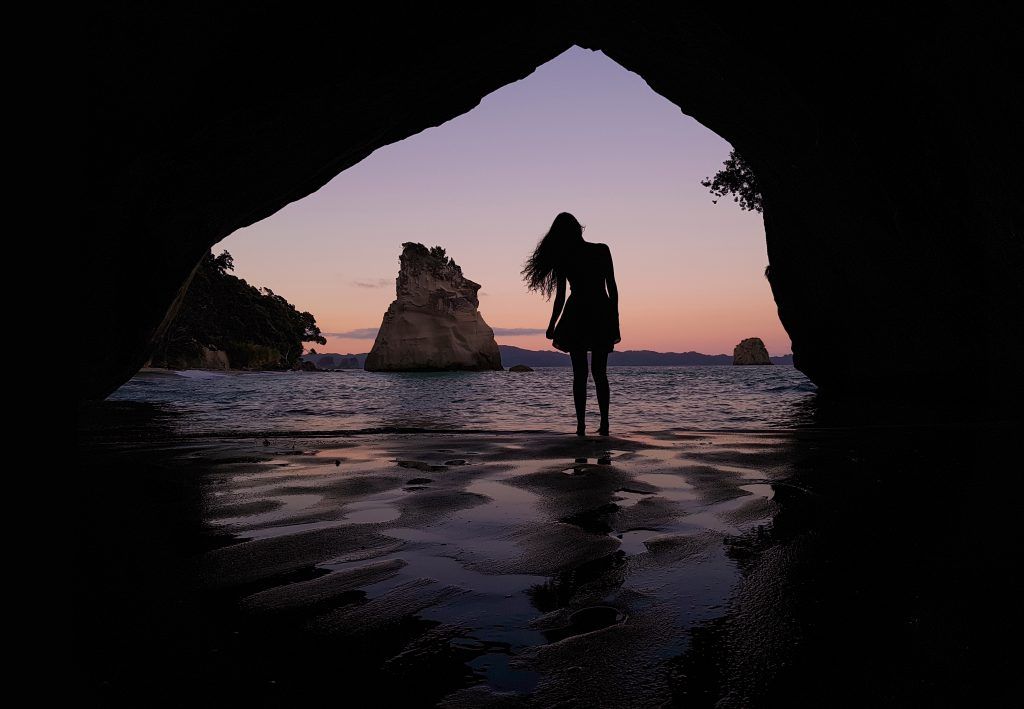 What advice would you give to someone who's looking to get into photography as a profession?
Photography is not an easy profession to get into, but it is something that you can easily do in your spare time and if you're dedicated, you can create a body of work to help you transition into becoming a professional photographer. You need to have awesome content to show so keep practicing by spending your free time taking as many photos as you can. With social media it's so easy to share your imagery, and even if you don't have a lot of followers, the photos will speak for themselves. These days a truly great photo will not go undiscovered.
Can anyone take a good photo with a smartphone, or is it just for the professionals?
I think anyone can take a great photo with a smartphone! Photography experience is a bit of an advantage but feel like anyone could have taken a lot of the images I shot on the Samsung trip by being in the right place at the right time. Just putting in the effort to be on the spot can be a major factor in achieving great shots. Also, often people just point and shoot, and I feel you need to take time to give it some thought and work out your composition. With the impressive camera on the Samsung Galaxy phones, once you nail that, you'll be able to take awesome images.
What are your top tips for people wanting to take better pics using their smartphone cameras?
Try including the landscape and the environment as major features of the image

If you're going to have a person in the image, then you want to see them straight way. Finding a clean background for the subject to be framed is key to taking a great shot. For small screens like Instagram, you don't want to have to search to find the subject.

There's great light in the mornings and evenings so that's a good time to be shooting. Getting up early is the best, as often at that time of the day there's not a lot of people around.

With surf and adventure photography, I try to include something interesting in the back or foreground. I find that this gives the image a bit more depth and becomes more emotionally engaging when you can picture yourself there.

By default, cameras will expose the image to what looks correct in the overall scene, but if you have something different in mind then use the exposure compensation to change the exposure to suit your vision. For sunsets I always bring the exposure compensation down a bit to preserve the highlights and better colour.
What are your plans for 2018?
I've got a bunch of weddings to shoot and then at the end of April, I'm going to drive around the South Island in my van for a few weeks. After that I have some fun international trips to Western Australia and Indonesia planned.