The Rolling Stones have been rocking for 60 years now. 60. Let that sink in. To celebrate their 60th anniversary Nixon dropped half of a new collection to honour this legendary band.
Primacy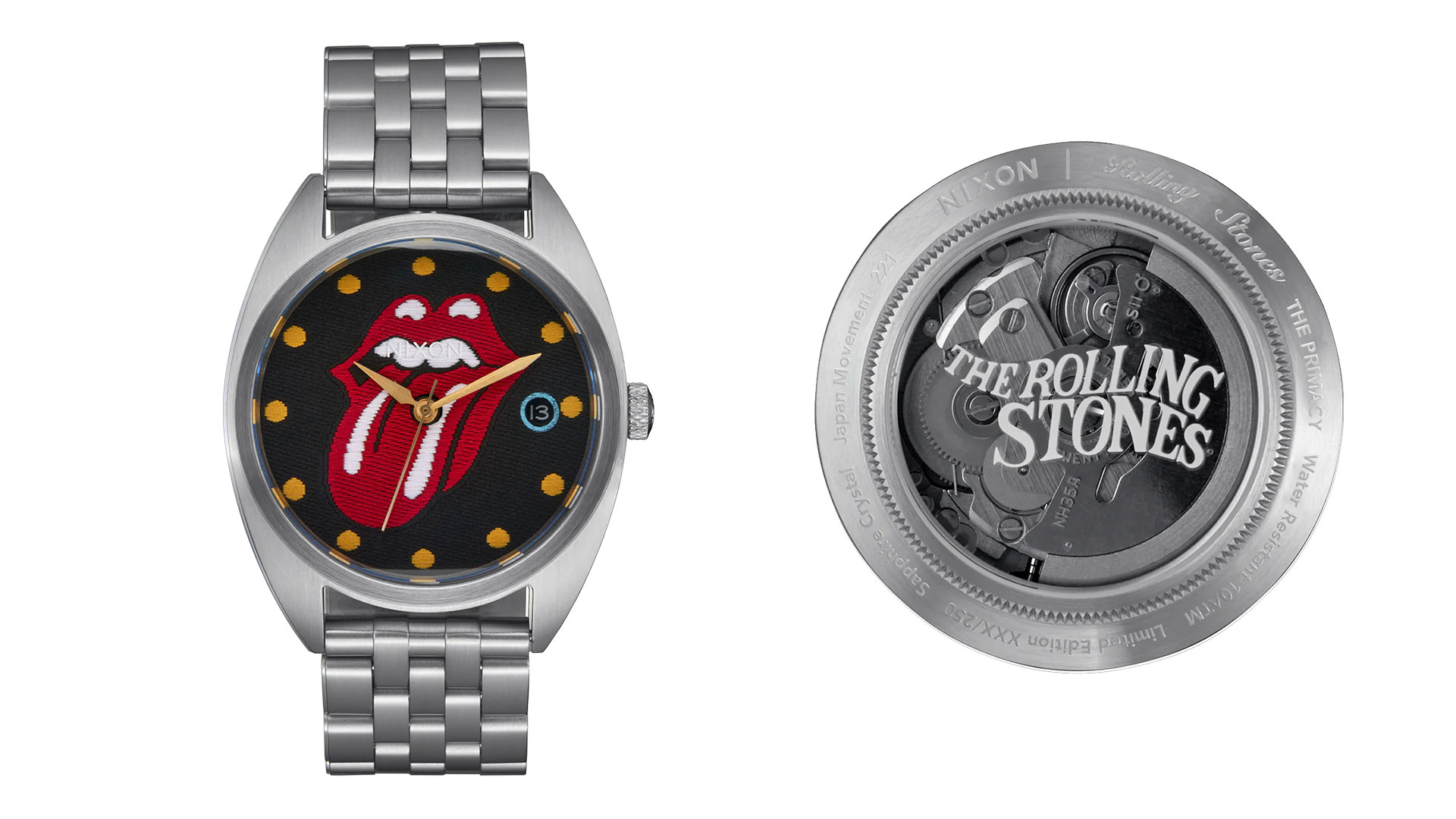 At the top of the range is the Primacy, running you $1,600. It comes with a woven face featuring the iconic tongue and a simple classic Steel Case. Hours are marked by gold orbiting indices while the The date window stands out gently with a blum rim. The guts of it are a Japanese-made, mechanical Automatic three-hand with sweeping seconds and a custom engraved rotor for refined and precise timekeeping. Oh yes and there are only 250 of these in existence. The first four of which have already gone directly to the band and their families.
51-30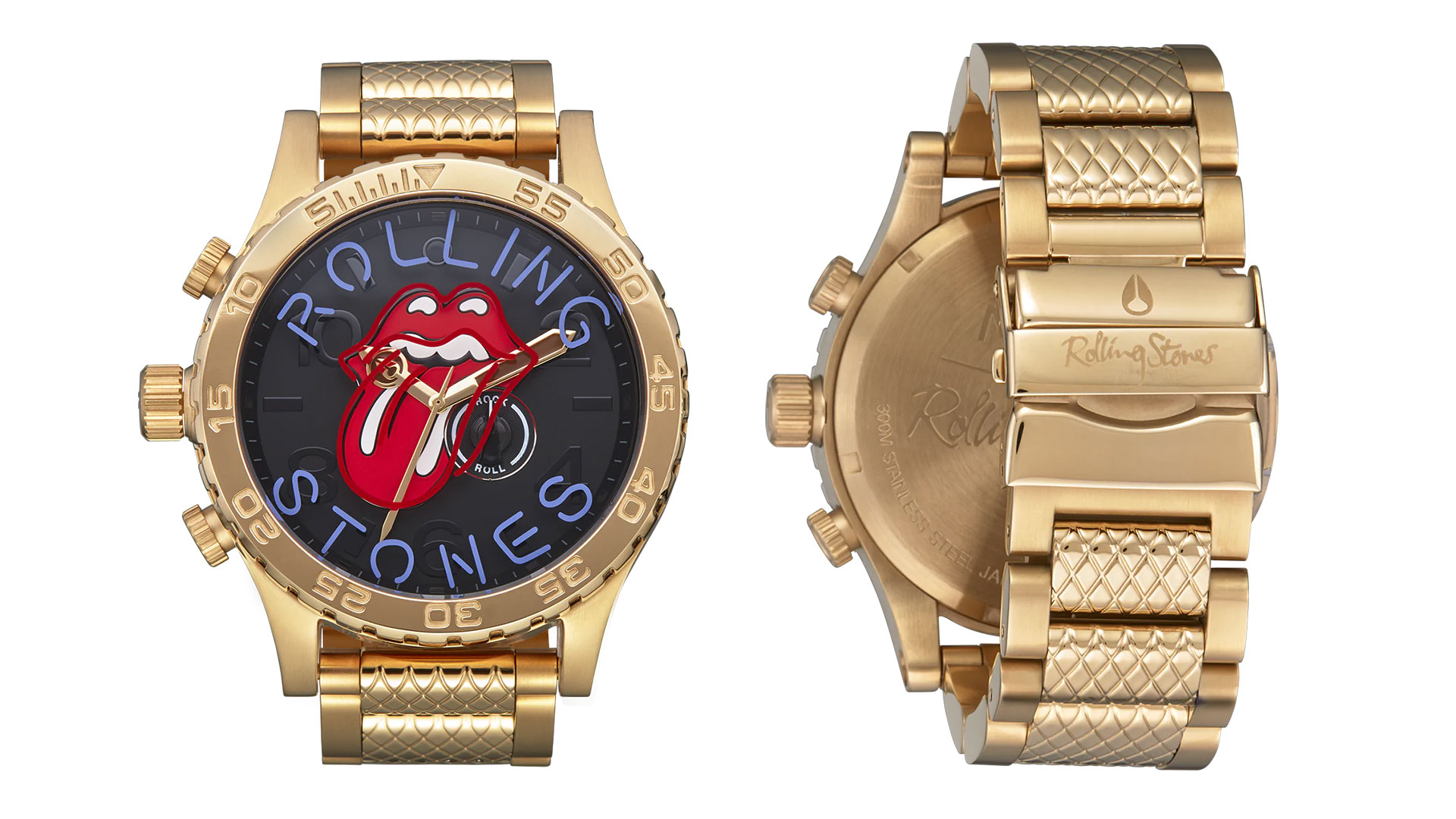 The 51-30 named after it's face size (51mm) and water rating (30 ATM) leans hard into the rock and roller who's made it, with all the glitz and neon it can muster. It even has a rock and roll subdial, and it's musical influences extends to the straps which mimic guitar amp grill cloth. This watch is for someone who wants to be as loud as the music they're blasting. Pricing is set to RRP$550.
Time Teller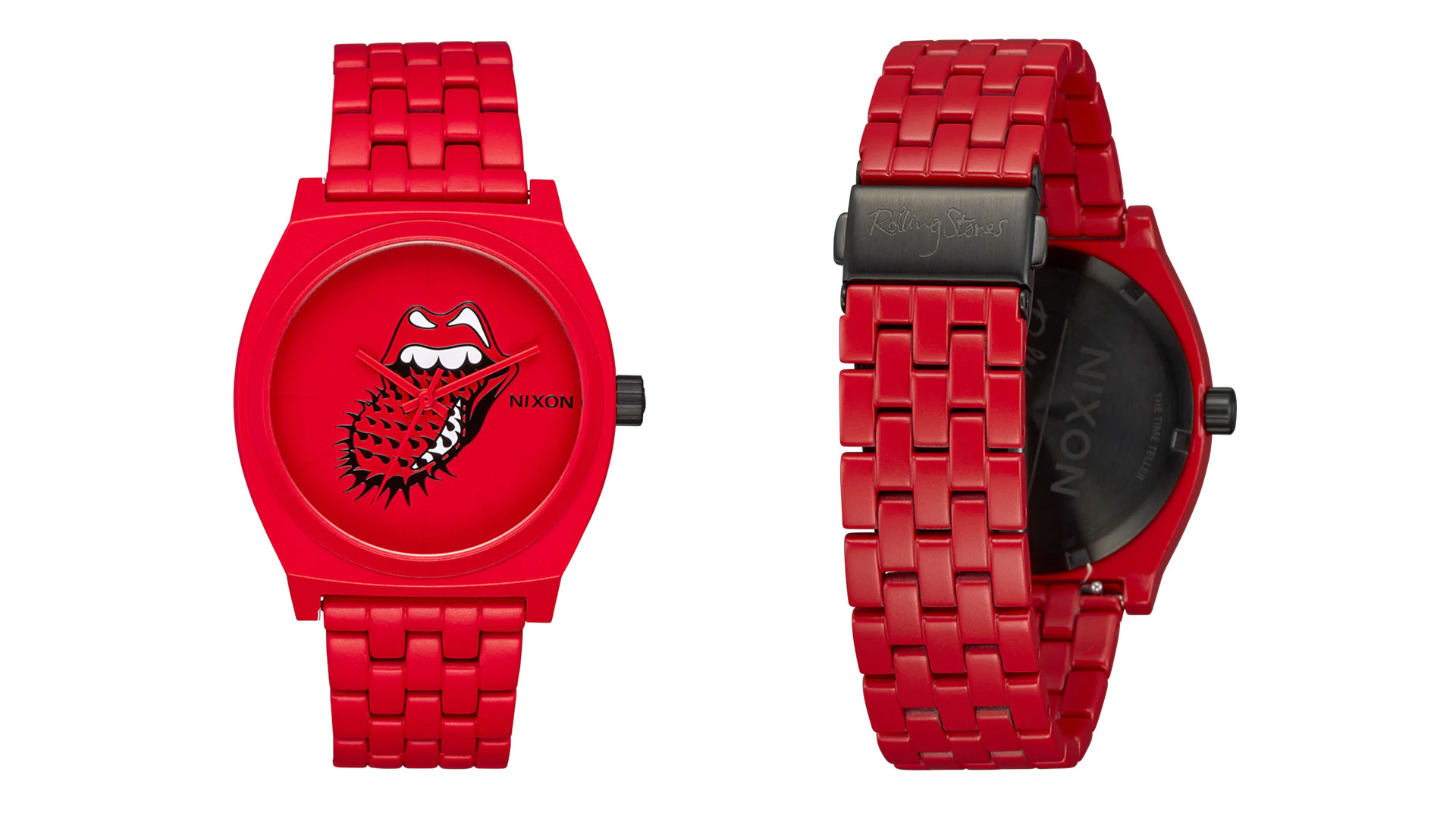 Moving through the ages once again the final timepiece we want to highlight from this collection is the punch-you-in-the-face Red Time Teller featuring the spiked Tonguefrom the 1994 album Voodoo Lounge. It also comes in gold, but where's the fun in that. It does help the tongue design pop on the face though. Pricing is set to RRP$175.
This first set of watches are out now, the next half will drop later in the year.