While the aesthetic excellence of Grand Seiko's entire range is what draws most of the attention from the untrained eye, the true mastery of the iconic Japanese watchmaker comes in what lies behind the glossy dials. Two of their newest releases SLGH009 & SLGA013 provide the latest examples of Grand Seiko's technical excellence. Utilising Grand Seiko's elite in-house Hi-Beat Calibre 9SA5 and Spring Drive Calibre 9RA2 respectively, the Grand Seiko Heritage Collection the 44GS 55th Anniversary Limited Edition pieces are the product of 60 years of unparalleled craftsmanship and a true showcase for the unmatched ability displayed in the Shinshu Watch Studio.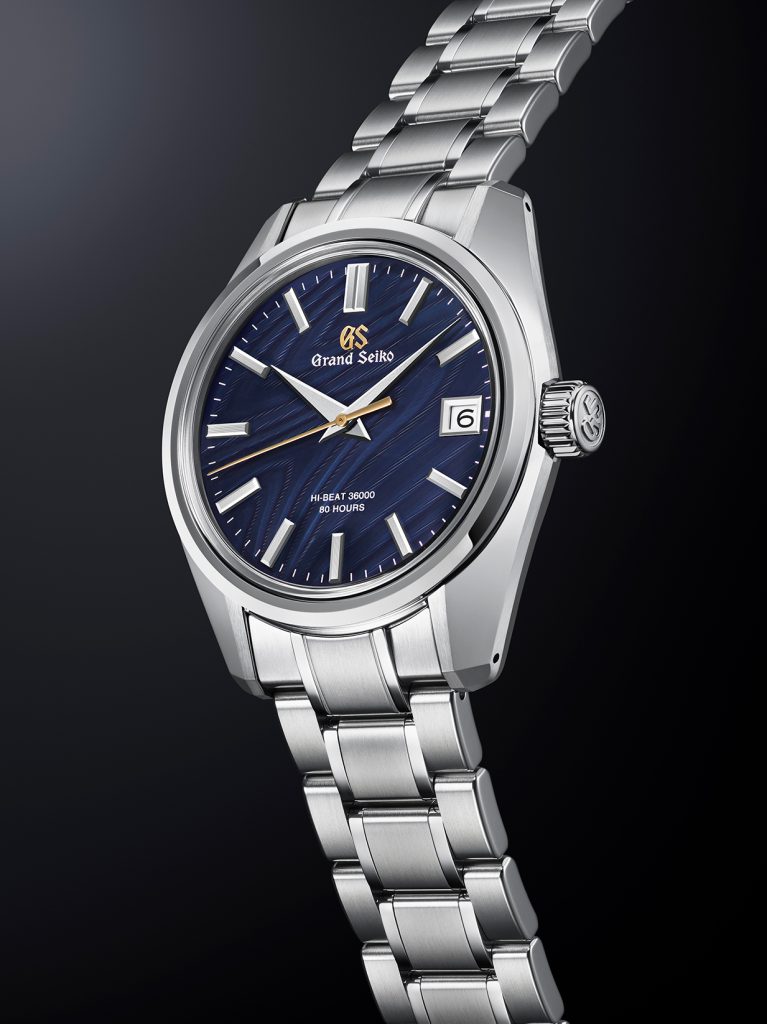 The two special calibres are created from a unique material labelled Ever-Brilliant Steel, an alloy that when measured by PREN value (Pitting Resistance Equivalent Number, essentially measuring how durable a stainless steel is in preventing pitting corrosion), tests 1.7 times higher than steel used in most high-end watches. This grants the calibre a practically unparalleled level of durability and performance, evidenced by a staggering precision rate of +/- 10 seconds per month. Of course, in the modern day and age, technology is all about increasing quality while reducing size, and the two elite calibres are somehow also thinner than the vast majority of comparable models.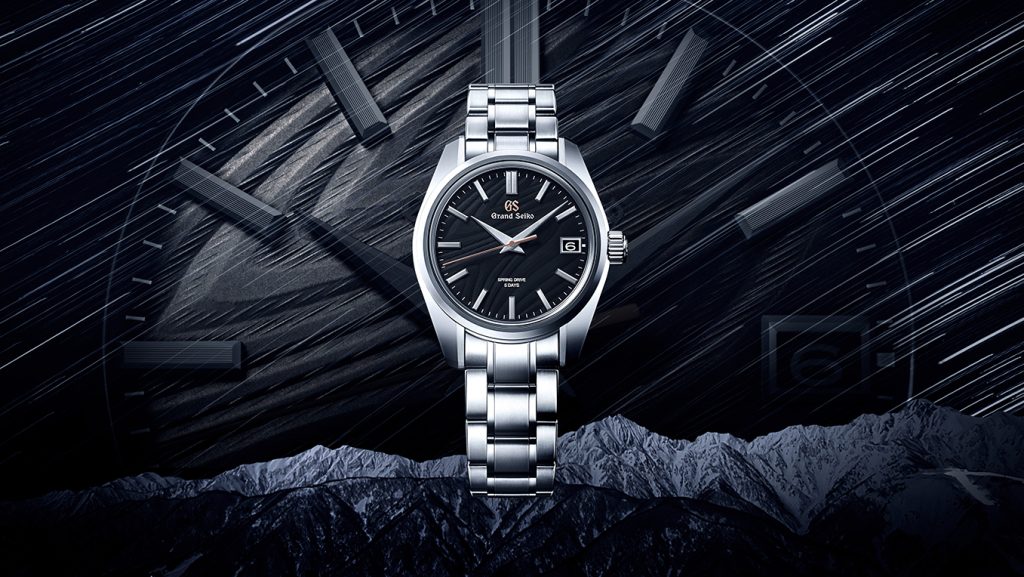 But it is true that, no matter how incredible the technical achievement inside the watch, if it doesn't look the part as well, it isn't going to be a desirable fixture on anyone's wrist. The 44GS 55th Anniversary Limited Edition pieces adopt a classically stripped-back, minimalist approach to aesthetic design, with an uncomplicated textured dial (midnight blue for the Hi-Beat, dark grey for the Spring Drive) and gleaming silver indices and watch hands, with a tasteful touch of gold on the seconds hand. The grooved dial and colour scheme attempts to represent the shimmering stars in the Japanese night time, with the silvers gently caressing the vast deep, darkness of the night sky. The calibres themselves are put on show through the use of a see-through sapphire crystal as the caseback, allowing the wearer to admire the complex beauty of the handiwork that makes their watch tick. 
Both pieces are limited edition of 550 and are available at Grand Seiko Boutiques and selected Grand Seiko retailers worldwide in February 2022.
Experience the handmade mastery of Grand Seiko for yourself at our Grand Seiko Boutique in Sydney.