You've got to give it to the Brits, when they get something right, they really get it right! For example; the Aston Martin is not just a luxury sports car – it is THE icon of luxury sports. Similarly, Bowmore isn't just a single malt whisky distillery, it is THE single malt whisky distillery, its craft refined over 240 years hidden away in one of the more obscure locations on Earth – on Islay, one of the mist-covered Inner Hebrides islands off the coast of Scotland.
These two iconic and mystique-soaked British brands have many fans across the world but, due to obvious reasons, it has been difficult to enjoy both exceptionally these fine cars and superbly crafted aged Scotch whisky at the same time – until now that is.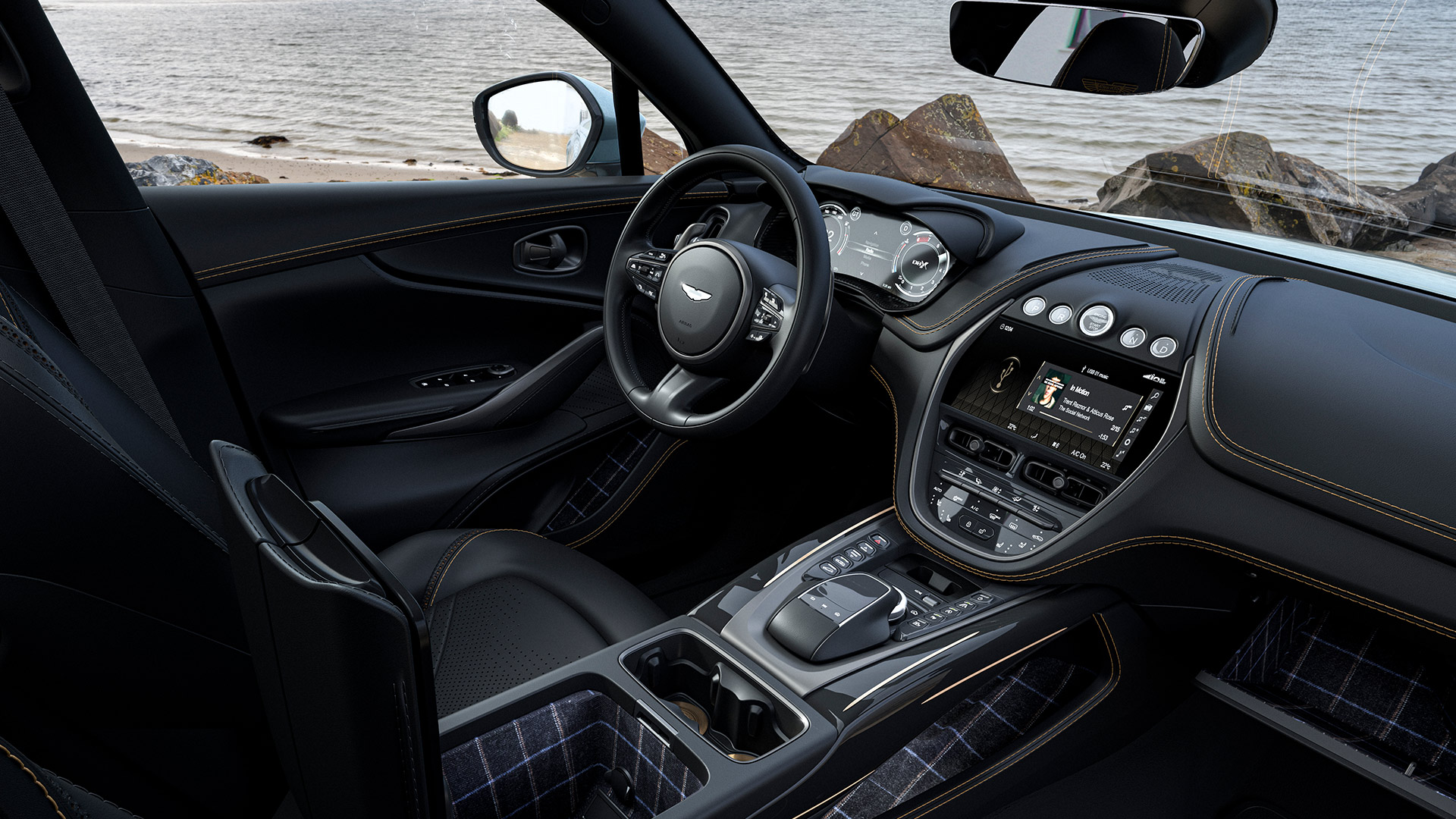 The First Ever Aston Martin SUV
To celebrate the launch of their first ever luxury SUV, Aston Martin have partnered with Bowmore to create a limited edition of only 18 – yes, you read that correctly – DBX Bowmores worldwide. These very few extremely collectable hand-built 5-seater SUVs feature all the hallmarks of Aston Martin; impeccable proportions, flowing lines and unmistakable style together with interior design features unique to the heritage Bowmore distillery. Including copper inlay detailing made from the original Bowmore whisky still!
The brainchild of Q by Aston Martin, the marque's internal personalisation service, the DBX Bowmore is more than just a special edition release; really it feels like a serious turning point in carmaking.
Taking A Closer Look
As you'd expect for such a collector's item, the Bowmore DBX comes in a unique colour – Bowmore Blue – an old Aston Martin favourite which has been brought back just for this model. If you'd like you can have the brake calipers in black to offset the smoky wheels and the whole exterior is finished off with a touch of elegance of both script and wing Aston Martin badges and Q by Aston Martin fender badges.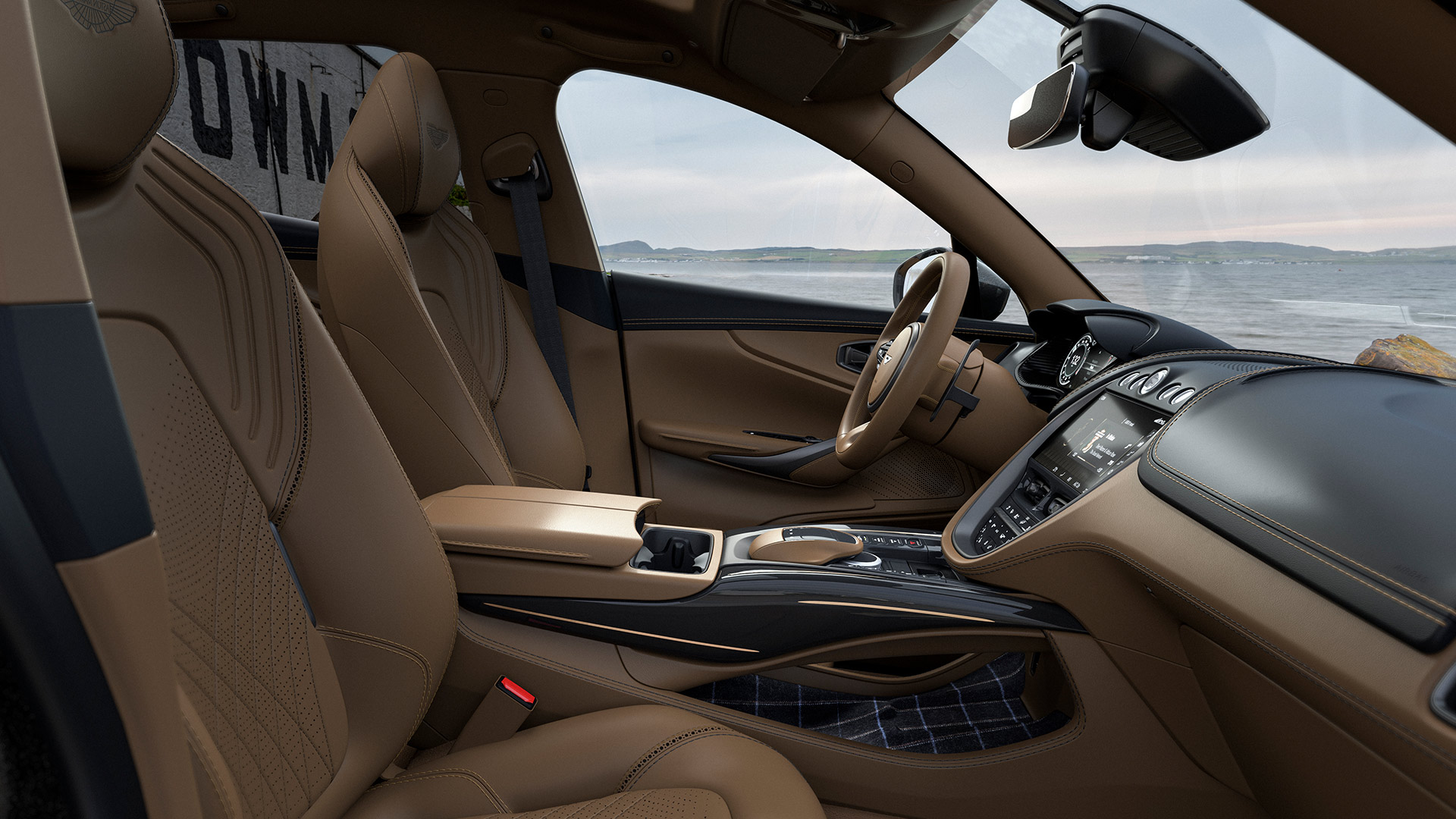 Inside, you have the choice of either Obsidian Monotone or a Copper Tan Metallic/Obsidian Duotone interior – with both accented by Bowmore Tweed. This copper and blue design is a nod to the Islay island's terroir and lochs the guys at Bowmore have been looking at for the last 240 years. The interior copper theme continues with Bowmore-branded inlays, polished copper cup holders and sill plaques all made from the original Bowmore still – making this car a true partnership between the two brands.
Of course, while the DBX is not a traditional sports car, it is still everything an Aston Martin should be under the hood; with a 4.0-litre twin-turbo V8, tuned to deliver 550PS and 700Nm of torque, providing the exhilaration of a modern GT.
Collecting Your New Car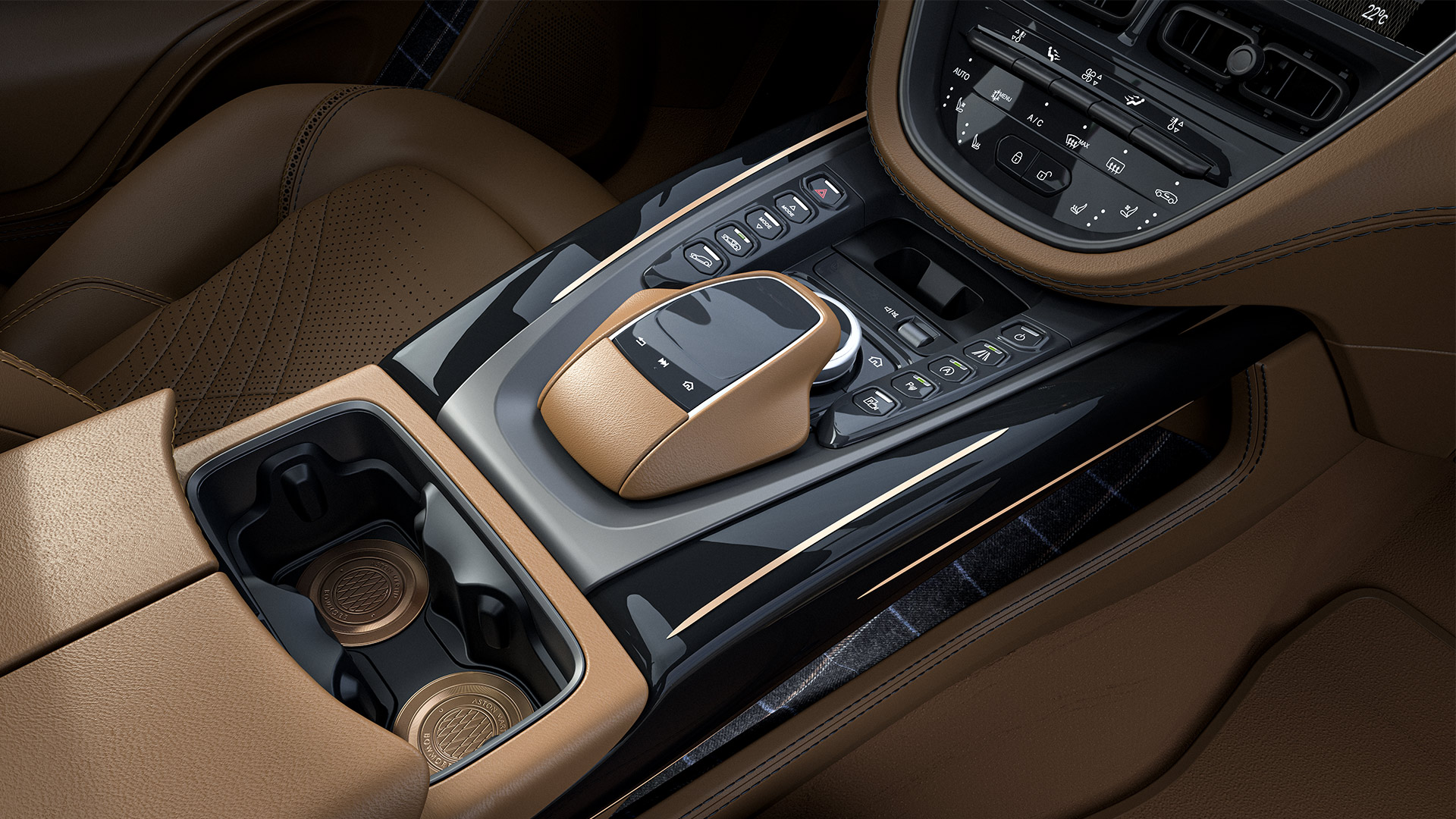 Of course, collecting such an extraordinary vehicle shouldn't be just an everyday occurrence, and in the case of the Aston Martin DBX Bowmore, it certainly won't be! Each of the 18 new Bowmore DBX owners will be invited to Edinburgh, Scotland to collect their special edition luxury SUVs, then it's off on a 270km road trip via Loch Lomond and the Trossachs National Park to catch the Islay ferry. Here, the DBX Bowmore owners will get a private tour of the Bowmore Distillery – where they can fill up their own bottle of 39-year-old whisky straight from the cask. This one-off event is scheduled to happen later this year – so if you don't want to miss out, get your order in now.