As Clint Eastwood would say; "There are two kinds of people in the world, my friend; those that give up when faced with adversity, and those who do not."
Australian Paul de Gelder is definitely one who refuses to give up. Absolutely. 100%. No. Way. Ever!
How do we know? Well, not only did he turn his life around to go from being a wild child wastrel to becoming a paratrooper with the Australian Army Airborne, then an elite Navy clearance diver where he lost two limbs to a 9-foot BULL SHARK! Yes, those very same mean critters that inspired Peter Benchley to write the movie Jaws! But Paul didn't stop there, he jumped straight back into the shark tanks to advise people like actor Will Smith and UFC legend Ronda Rousey on how to feed them. Plus, he also gets out there as an environmental warrior, fighting to protect a host of nature's creatures from being hunted and/or poached into extinction. And all with two prosthetic limbs.
Whew! He makes someone like The Rock look completely lethargic by comparison. But it all comes down to three words used as a mantra by the Australian Army, that Paul took to heart at the time of his service and has lived his life by ever since: Improvise. Adapt. Overcome. 
These words inspired Paul to fight back from the pain and frustration of losing his limbs, helped him through his lengthy recovery period and eased him through the difficulties of learning to use his prosthetic replacements. But it wasn't just Paul de Gelder who needed to take heed of the mantra, his employers could've used a refresher course too. Though the Navy kept Paul on as a trainer, they couldn't see him working as a diver anymore – even though he proved he was up to it by retraining with all the gear. Soon after, Paul found it too unsatisfying to stay.
As the man himself says; "Life is a series of stories that we live," and so it was time for another chapter. After overcoming his fear of sharks, he now had to beat an even bigger fear; public speaking in order to hit the motivational speaker circuit. But, believe it or not, there are more powerful emotions than fear and for Paul it was the drive to do some good for the environment: "My 12 years in the military taught me to be of service," he told dive blog Padi, "To protect those that may not be able to protect themselves. This planet and our oceans are not a dumping ground or an all you can eat buffet. They are an integral piece of the machine that works to keep us alive. Without only one of those pieces, we die."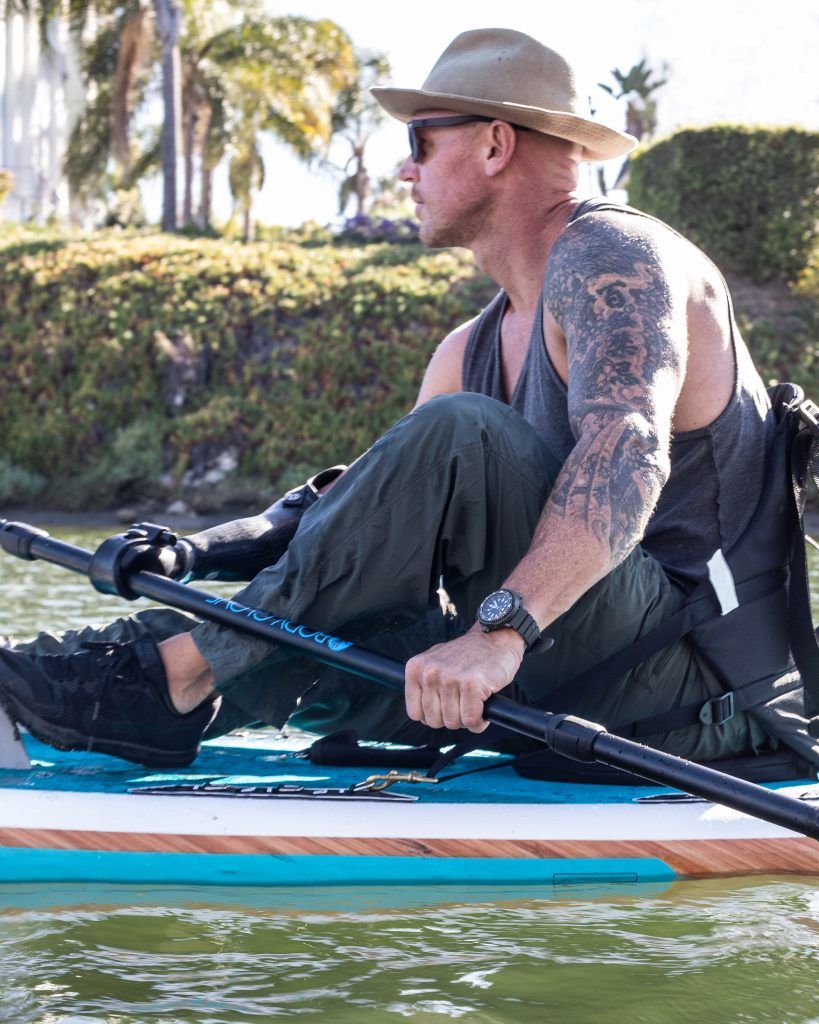 Paul proved so successful at public speaking he now travels the world speaking everywhere from the United Nations to suburban schools; and to everyone from the US military to mega corporates to global charities. And he puts his money where his mouth is too, completing a series of docos for Discovery Channel's Shark Week. Plus he has served on an anti-poaching team in Africa and filmed the great work done there by the Rangers for NatGeo. 
Now, Paul's latest challenge is to act as an ambassador for Seiko's Prospex watches. As Prospex has a philosophy of never giving up by Keep Going Forward, this new partnership may just be the perfect match.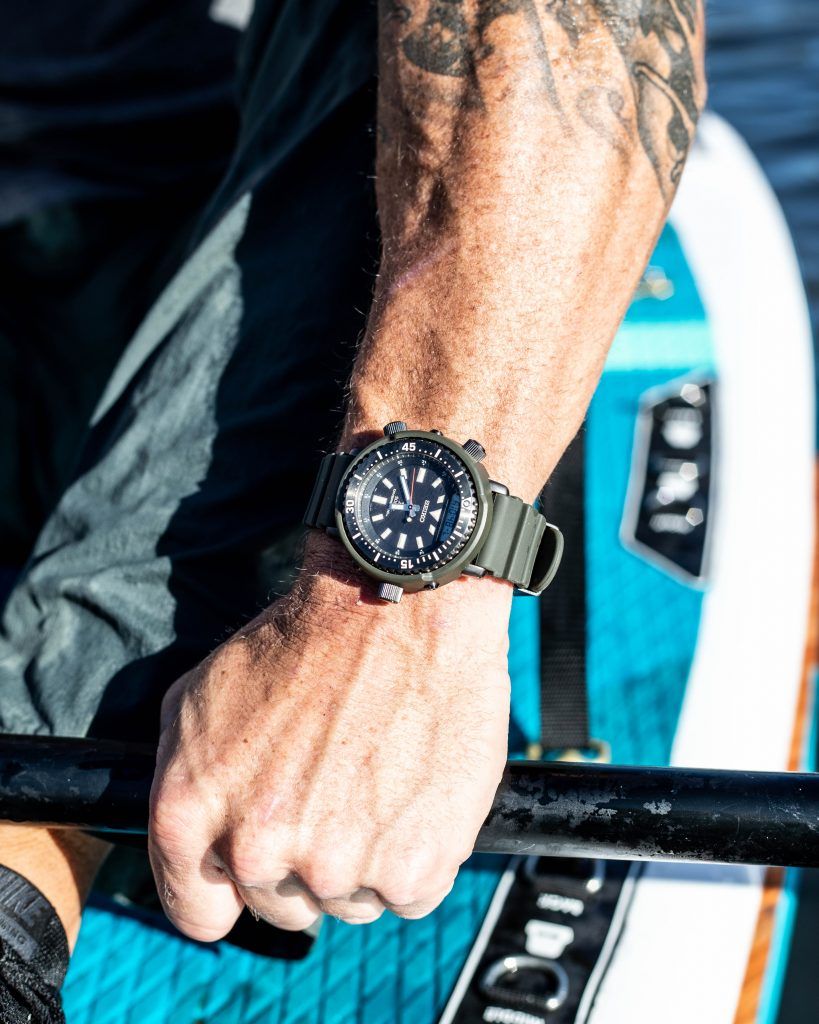 Paul wears Seiko SNJ031P
You'll also like: