I'm not sure who exactly the target market is of this Trike-Boat-Camper  but I would like to meet them. The Z-Triton 2.0 is an amphibious camper-trike which perhaps offers you more freedom to roam than any other mode of transport in existence right now. It's technically classed as a three-wheel electric moped (L2e in Europe) and a small boat. Perfect for cyclist commuters between Picton and Wellington looking to take a break half way through.
The Z-Triton 2.0 sleeps two, and the interior cabin also houses the steering when it's in amphibious mode. An electric outboard powers it on water while an electric bike assist makes hauling its 200kg weight a breeze. Solar panels help it stay juiced and it sports a range of 50km on land or 20km on water. You'll still want to be plugging it in when you can though. It isn't entirely a seamless experience peddling off the motorway into the ocean either. It's estimated that the average user will take five minutes of reconfiguring it's layout to make it sea-worthy.
We're told that if you run out of juice, "You can still pedal with your own power and use oars to get to the nearest 220V socket." That will be your only option as well considering that it's fully electric. When you are powered though, you'll be looking at speeds of 25 km/h overland and 5 km/h on water.
Other mod-cons include cooling and heating, a foldup kitchen table, and inflatable stabilisers that swing out when in amphibious mode.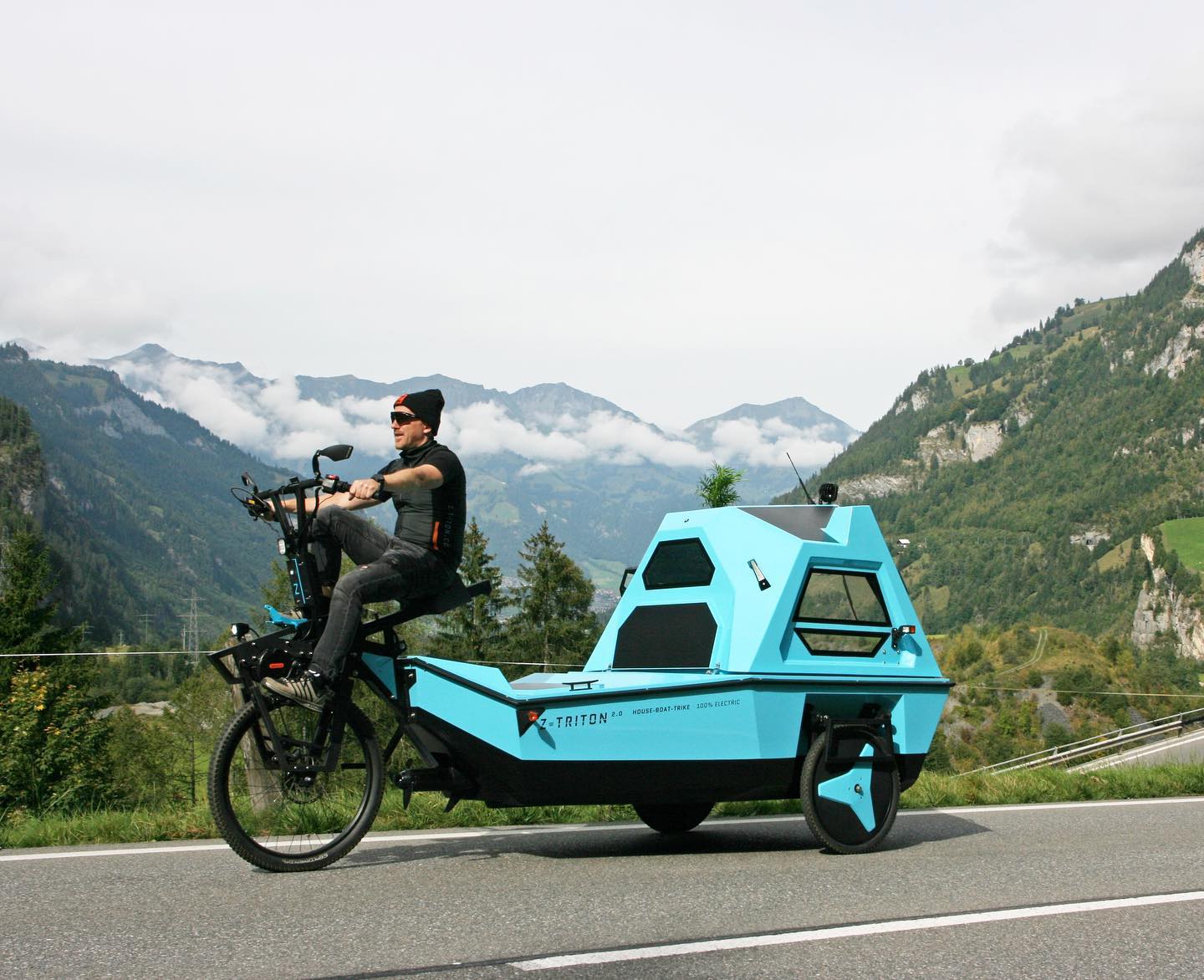 Note, I do not recommend using this contraption as an alternative to the Picton Ferry. But if you are mad enough to try, send me pictures.
See more articles from Better Lifestyle Channel
here