We're now full swing into Movember, so I trust your upper lip is looking healthily bushy at this point gentlemen. Personally, I forgot to shave mine at the start so I'm just pretending that I'm one of those insanely fast growers, the kind that have a full beard 12 hours after shaving.
As part of the ongoing awareness around men's health, Speights is chipping in with their own plan to tackle mental health. Part of a healthy mental lifestyle is being able to touch base with your mates and let them know what's going on in your life. A problem shared is a problem halved and all that.
I'm terrible at touching base with my friends. Even when we do hang out, I'll come home and my wife will ask how they are. "I have no idea," I'll respond. I need to get better, and by extension I assume everyone else does too. This is a long preamble to say that Speights has created the Mate o' Clock Tavern – a tavern that will travel the country to help facilitate meaningful conversations between mates, in a place where men feel comfortable. Not prostrated on a psychiatrists couch, but perched on a bar stool where you can properly yarn with friends.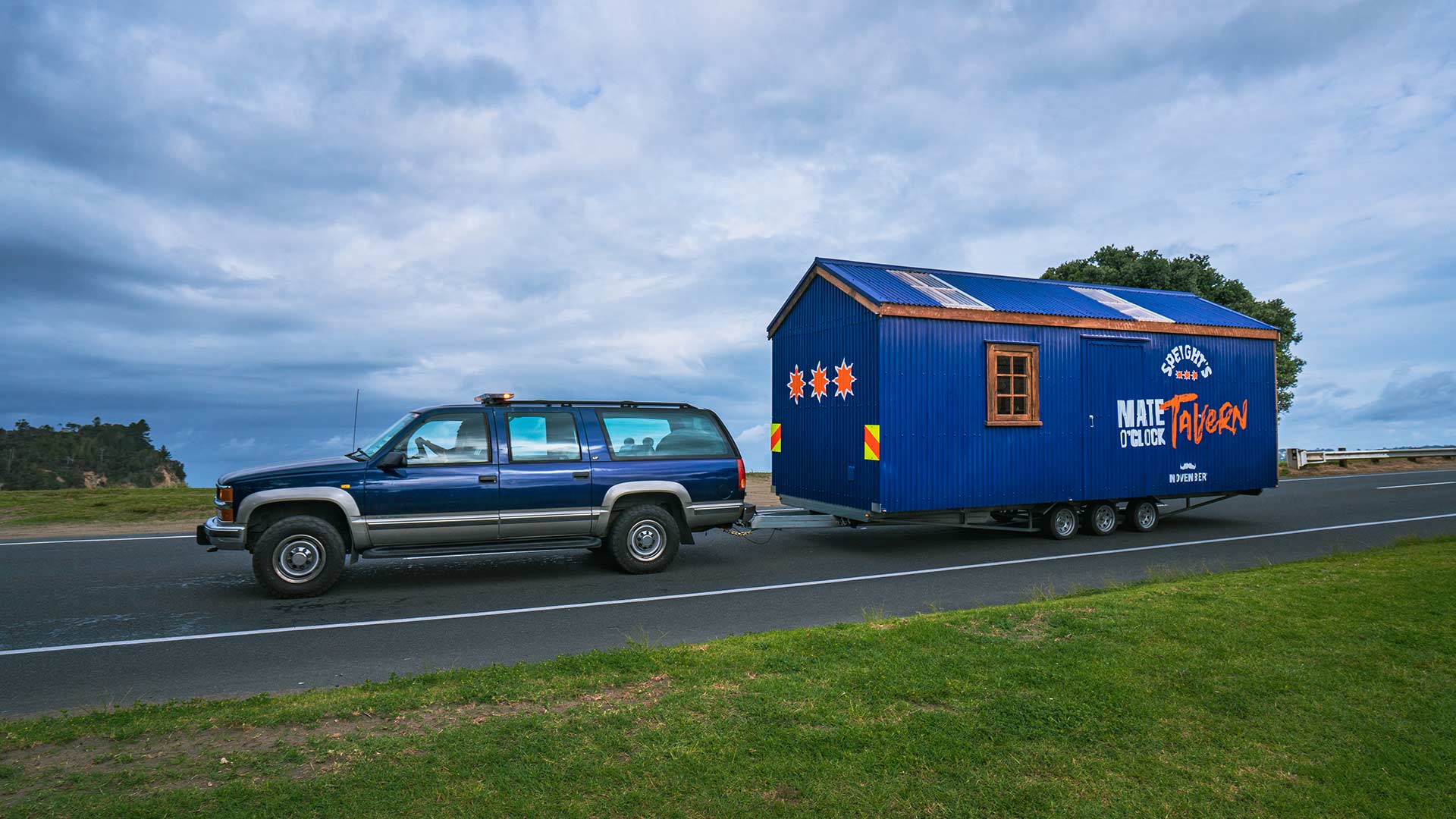 The Tavern started making its way down country last weekend but it's no worries if you missed it. If you can't catch the Tavern on its Movember journey, you and a mate can pop into any local Speight's Ale House  to redeem free fries – all you need to do is turn your phone off so you can have a good chat. 
Being able to have these conversations in any form is important. Kiwi guys are far too vulnerable to go messing about thinking we don't need it. I've already lost someone this year. I don't want any of you to go through the same thing. So talk to each other, please.