Architecture-studio, Abiboo, have recently revealed their little slice of Paradise…on Mars. Set within some grand cliff on the planet's red surface, the city—named Nüwa—has been imagined as being completely self-sustaining and could house up to 250,000 people, being built using the materials from the planet.
The potential for the planet is strong, especially within this century. The city, developed by scientific group, SONet, will be built into the cliff, protecting its residents from the radiation of the planet. A system of interlocked tunnels will create the habitability of the city, offering a country-sized map of residential areas and places were residents can live and shop as they would on earth.
Abiboo's Martian city will be a real thing by using tunnelling technology that already exists here on Earth. Steel obtained by processing water and carbon-dioxide found on Mars will create the system.
While Abiboo Studio believes that hydroponic systems will be needed for producing food and solar generation systems for making electricity already largely exist, it seems that manufacturing breathable air is the biggest technical hurdle for them to overcome to make the city viable.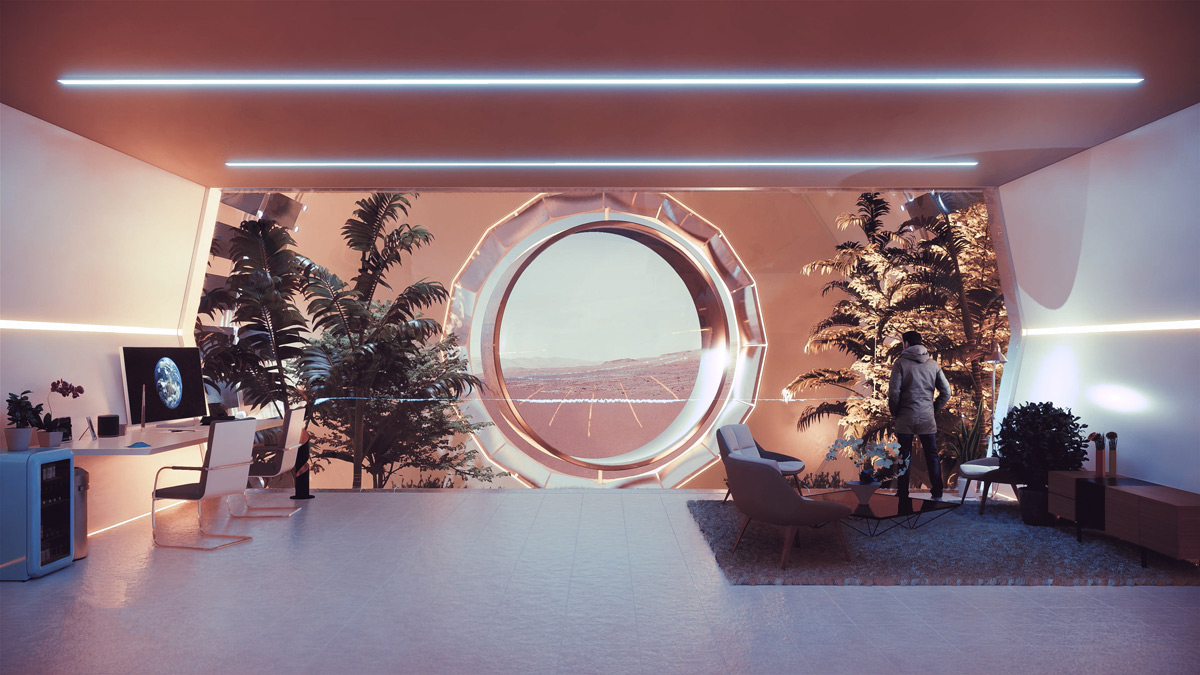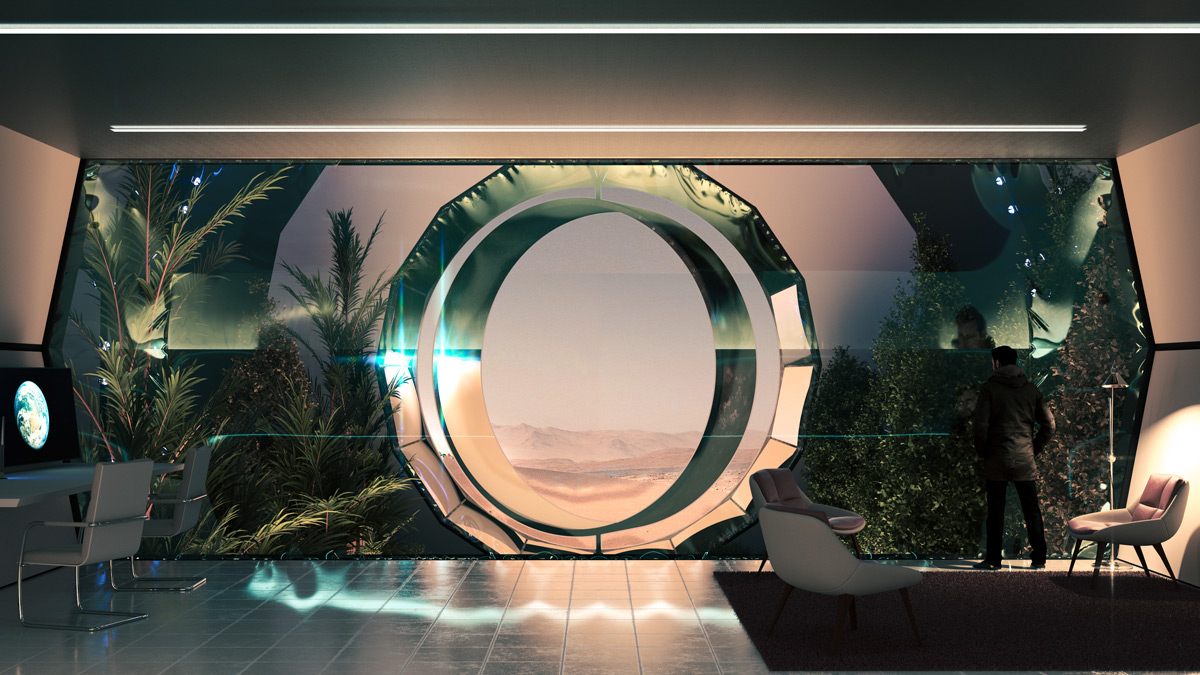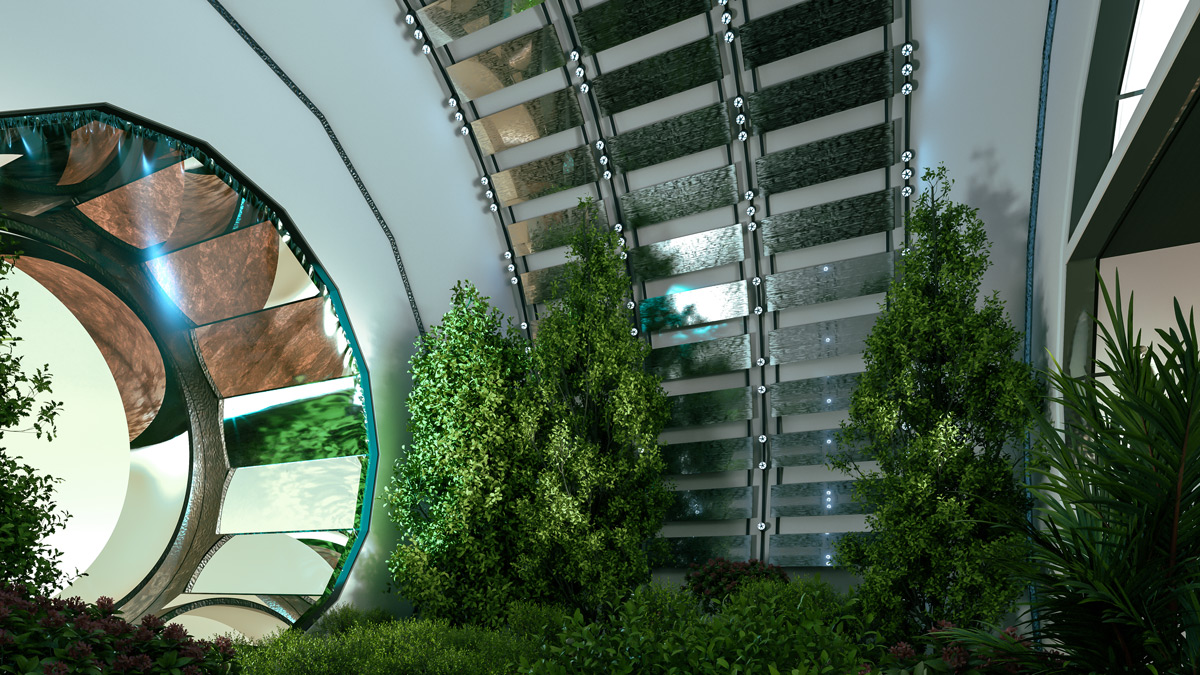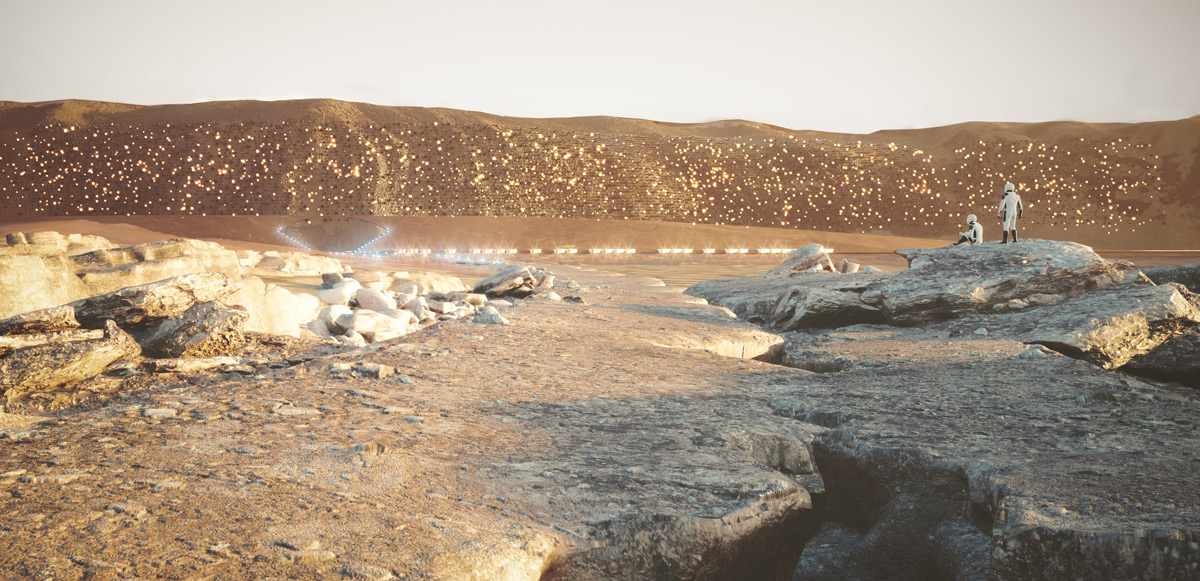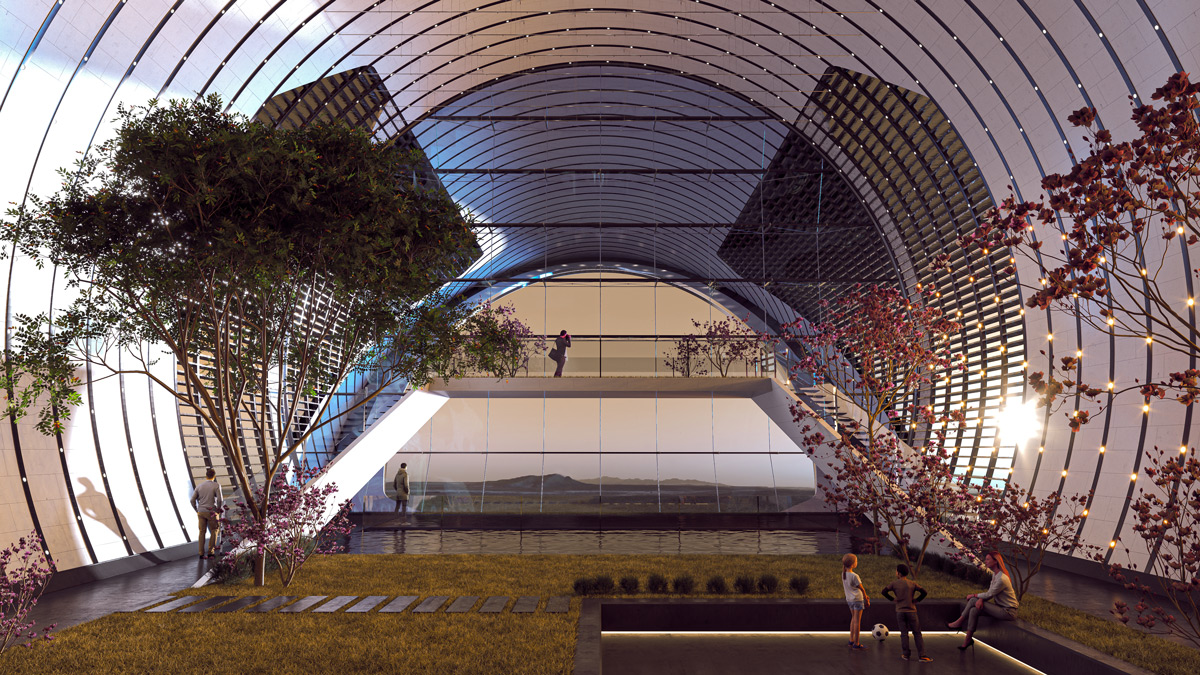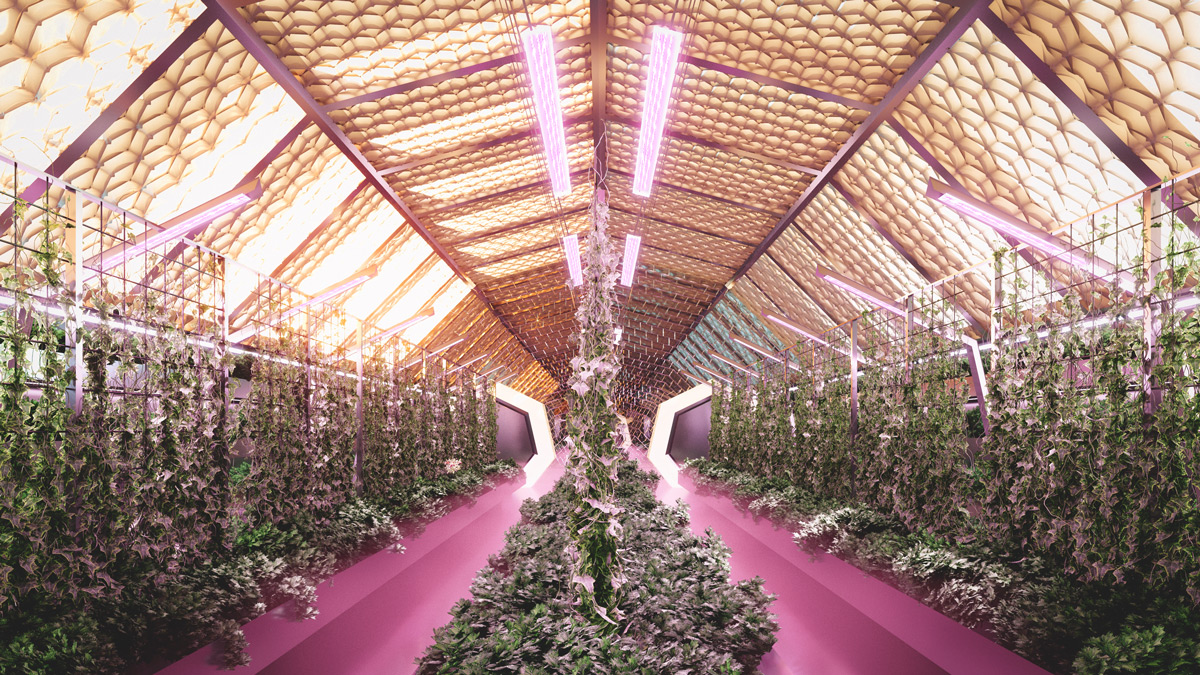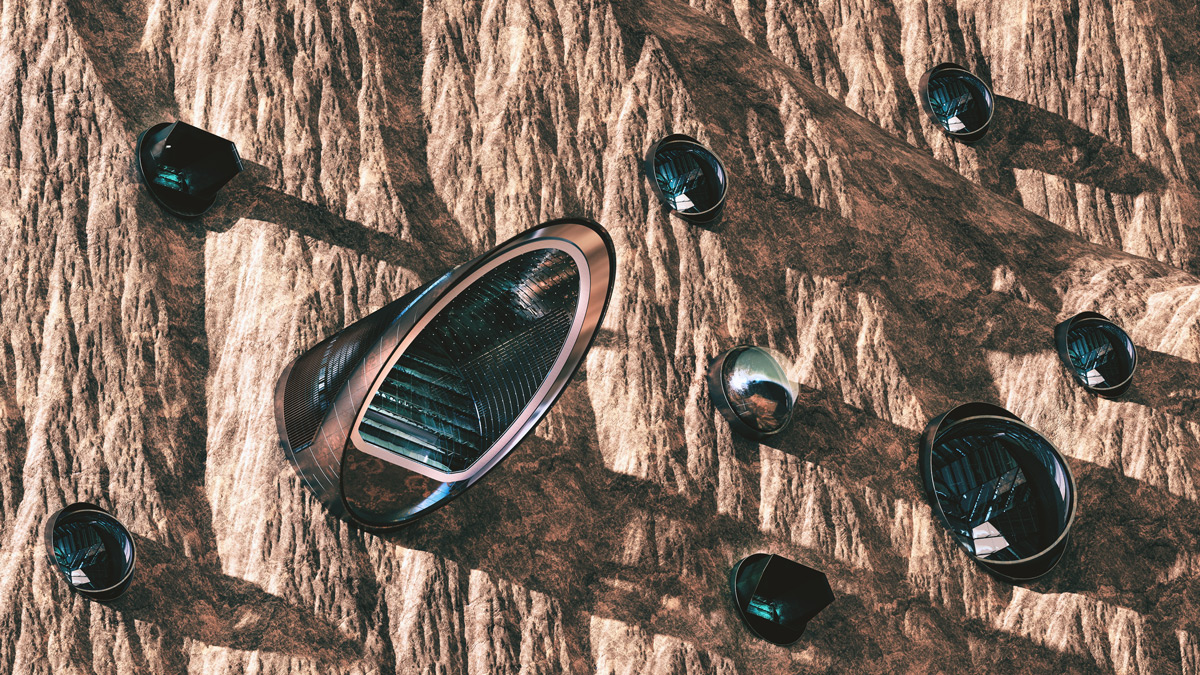 Images by ABIBOO Studio / SONet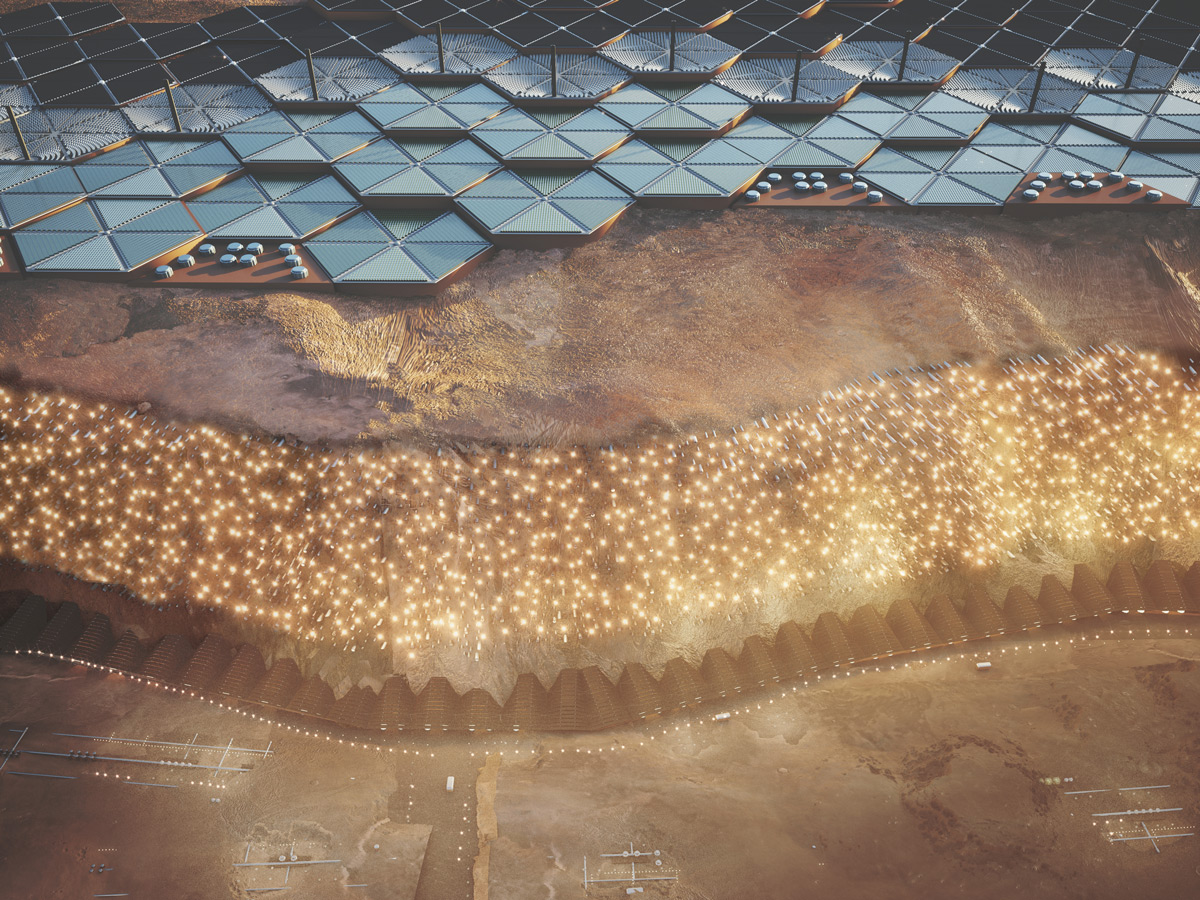 Images by ABIBOO Studio / SONet