The 2018 Geneva Motor show brought with it a lot of unique, and some might say strange, concept vehicles. From Renault's self-driving robo-taxi to the Lagonda lavish futuristic limousine, to the PAL-V flying car. However, autonomous driving and electric-powered vehicles remain the highlights of the recently concluded motor show.
Here, we look at some of the best concept cars that made it to the 2018 Geneva Motor Show:

BMW Concept M8 Gran Coupe
The BMW Concept M8 Gran Coupe is a serious contender to the Bentley Continental GT and the Aston Martin DB11. Its overall look, design, and style is BMW's effort to get the car to fit into the premier league, alongside the other aforementioned cars. While, there is currently no information on the engine range, it will likely carry the amazing German marquee 4.4 litre V8 engine, or the equally impressive 6.6 litre V12 found in its M760i model.
The Concept M8 Gran Coupe is essentially design-centred. This is clear in its muscular sides, gold-tinged grille, and shiny Salève Vert finish.
Envision Energy EV Concept
Envision Energy EV is the brainchild of digital energy experts Envision and design studio GFG Style. The car is powered by EnOS, which is said to be the world's largest energy IoT platform to share energy with other vehicles, buildings, and homes, effectively enabling what the manufacturers label a "flexible and smart" future energy system.
The vehicle is expected to run wholly on renewable energy, 100% of the time. To make this happen, the EV Concept is powered by a 100kWh battery, and four 100Kw electric motors, which gives the vehicle an electric range of 280 miles and 534bhp.
The design concept is unique, as drivers can only enter the car by sliding the windscreen forward, while passengers enter through hinged doors that open in a gullwing fashion. What this vehicle lacks in autonomous driving, it makes up for in an aeronautic-styled steering wheel and touchpads for ease of operation.
Lagonda Vision Concept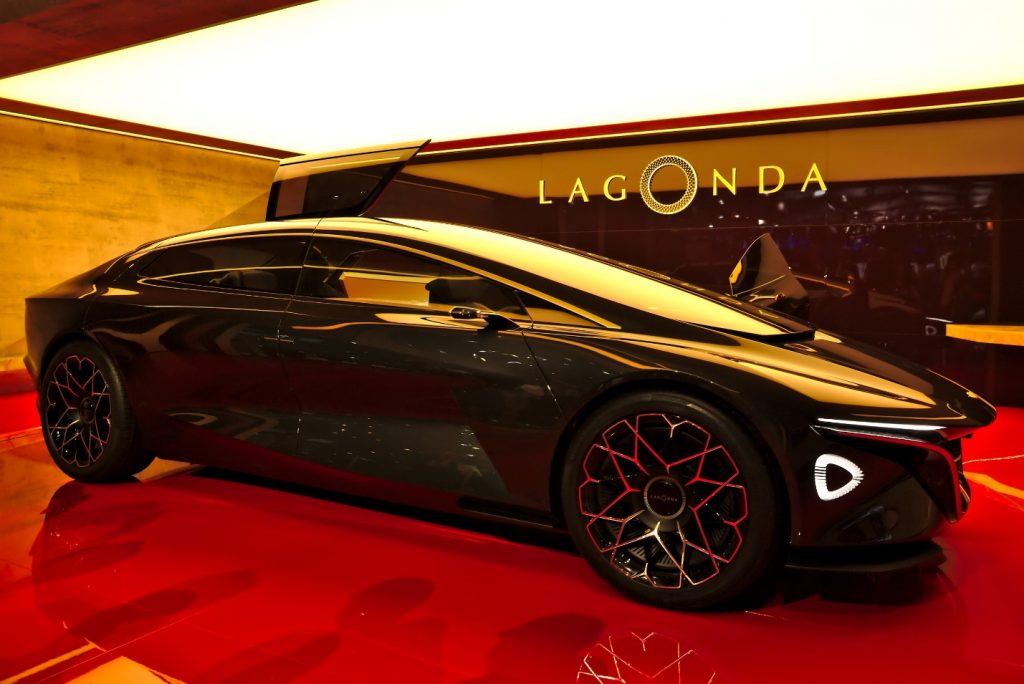 This Aston Martin's entry into electric vehicles is billed as a luxury brand powered exclusively by zero emission technology. With no engine, no gearbox, and an absence of parts for oil use, the Lagonda designers were able to get more creative with the exterior design. For instance, there is no bonnet, just a well-sculpted piece of metal to aid aerodynamics.
The interior of the vehicle is all about alternative luxury, with carbon fibre, ceramics, and a whole host of other plush materials. Henry Poole of Savile Row was even called upon to trim much of the interior surface in hand-woven wool. Naturally, a luxury car of this standard will have a high level of autonomous driving, and is said to be able to reach SAE Level 4 where it is legal to do so. The steering wheel can be moved from left to right, or even retracted completely, to allow passengers swivel to their seats round to chat with those in the back seats. The Lagonda Vision comes prepared to use the next generation of solid state electric batteries, which could result in a 400 mile range.
Iconiq Model Seven
The iconic model 7 has been called the world's first all-electric passenger-friendly car that harnesses the power of Microsoft's Azure cloud technology to offer facial and vocal recognition to passengers onboard, allowing them to access all of their digital needs without the need for a smartphone. In essence, the car's designers have moved the focus away from the driver to the passengers.
The model 7 concept features two luxurious business class-type seats in the back, that can fully recline to face a large touch screen display.
According to Bruno Lambert, CEO of Iconiq, the idea is to provide a vehicle that recognises its passengers simply by picking up signals from their smartphones when they are close to the car. The company also announced a partnership with AKKA to provide cloud-enhanced SAE Level 5 autonomous driving by 2020.
Rimac C_Two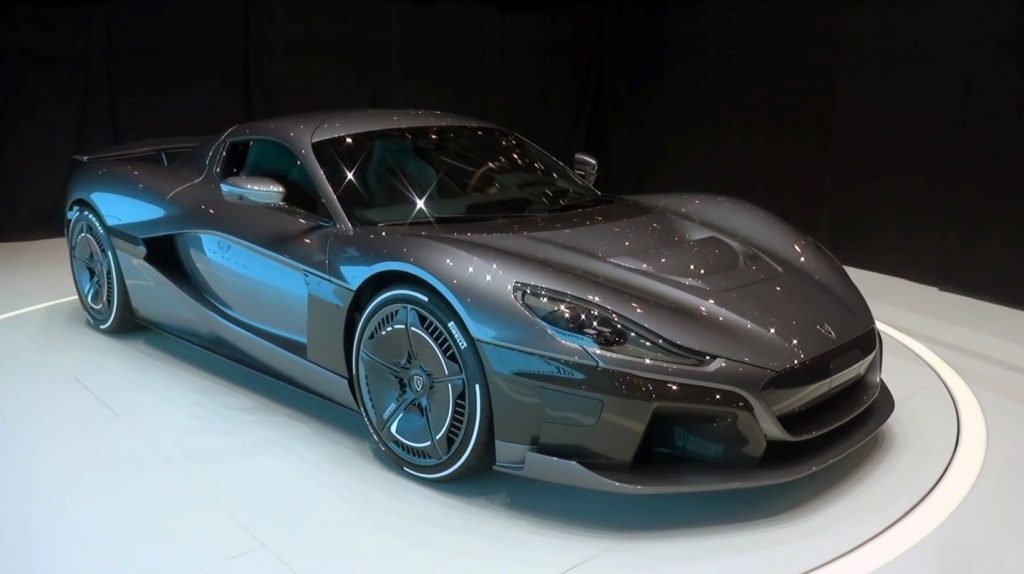 Some of the cars at the 2018 Geneva Motor Show surely struck fear into the heart of Tesla's Elon Musk. One of these cars is the Rimac Concept Two. Coming on the heels of the Concept One, which featured at last year's show, and boasted a 1224 hp and 0 to 62mph in 2.5 seconds, the Concept Two will have an SAE Level 4 autonomy, where legal, and a new 120 kWh battery pack that will push out 1888bhp from the four installed electric motors. While just eight Concept One models were produced, the company expects to produce as many as 100 of the Concept Two.
However, with all the specs the new car will come with, we can expect it to go for higher than its predecessor's £1 million price tag.
If these cars are getting the 'mental wheels turning' and you are thinking about a new car, make sure you visit state.co.nz/car-insurance to check out their range of car insurance plans and policies. They also offer roadside rescue for $30 a year with any personal car insurance plan or policy.